Photos and videos of the consequences of the rocket attack on the center of Kyiv have appeared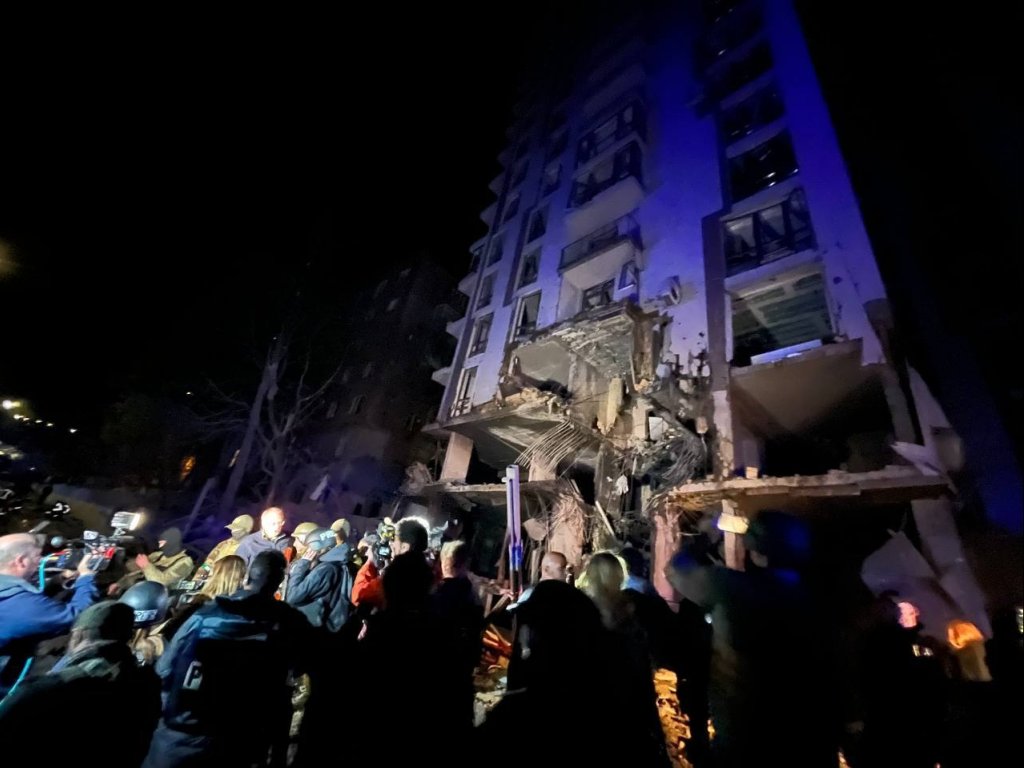 In the evening of April 28, the enemy fired on Kyiv. Two hits took place in Shevchenkivskyi district.
Russian missiles hit the lower floors of a 25-storey residential building. Rescuers and medics are working on the spot. The rockets arrived in a residential area of ​​the capital with an interval of several tens of seconds.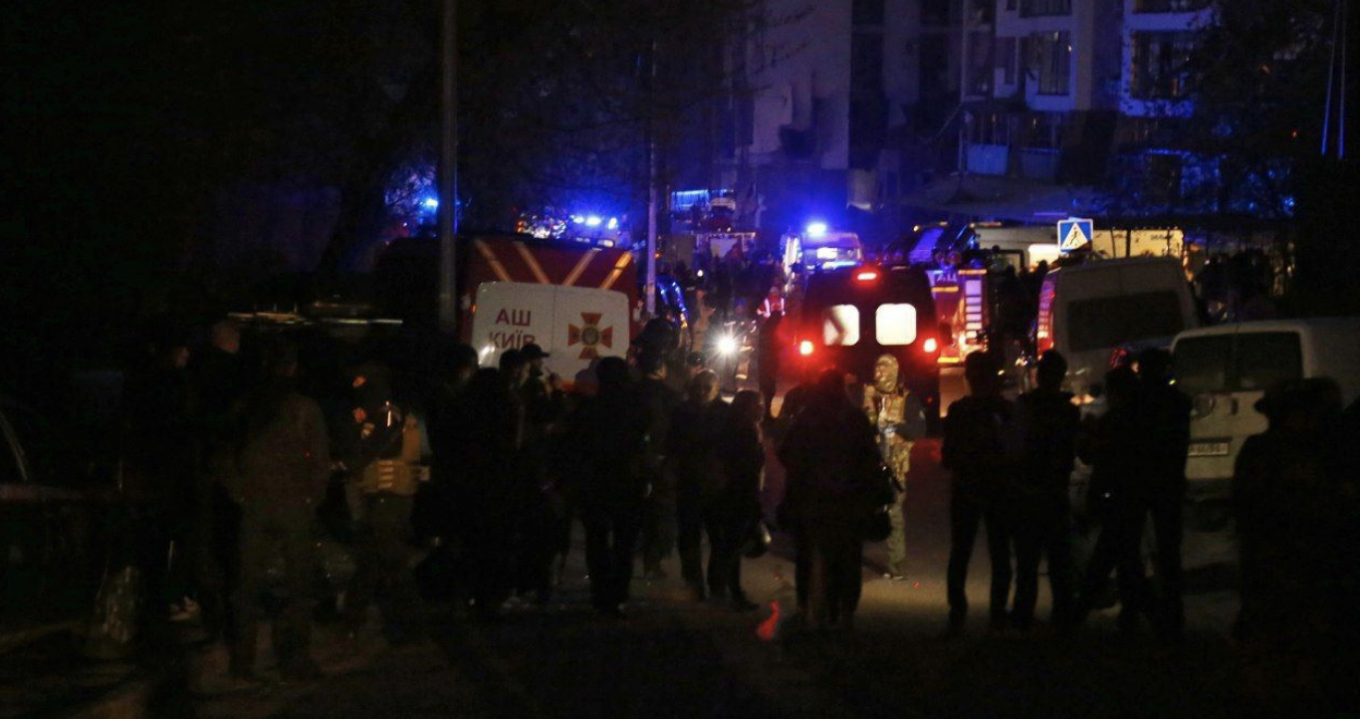 They inspect houses nearby, take people out. The missiles that hit Kyiv were fired from the territory of the annexed Crimea, said Anton Gerashchenko, an adviser to the Interior Minister.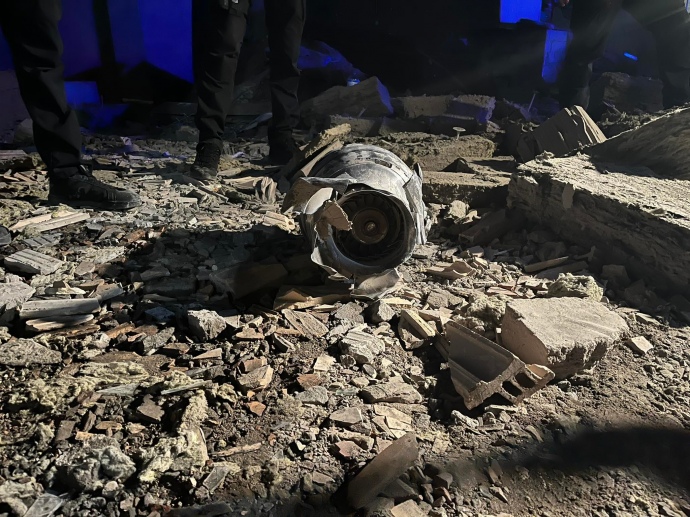 Kyiv Mayor Vitaliy Klitschko has so far reported six casualties, with the SES later claiming ten injured.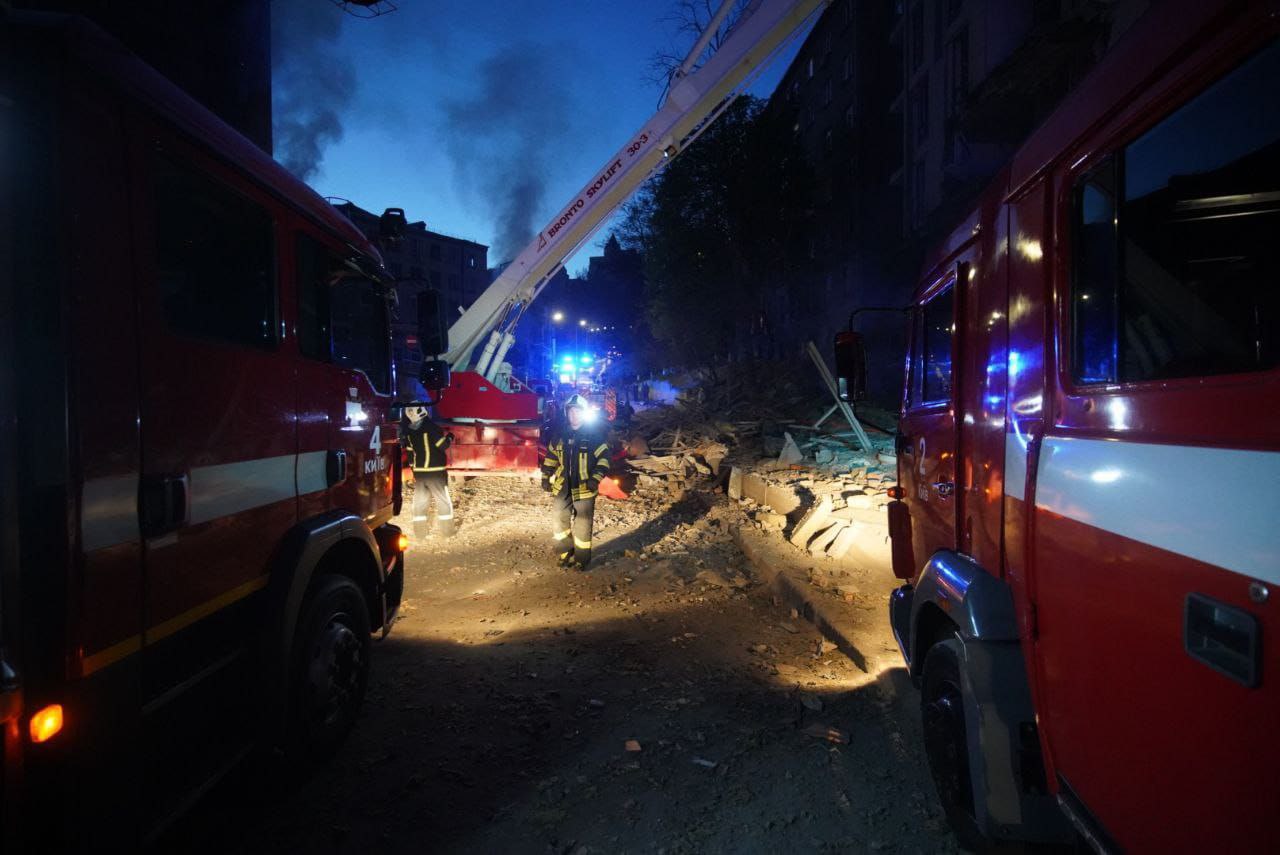 Russia struck on the day of the visit to the capital of Ukraine UN Secretary General Guterres, who arrived for talks on evacuation from Mariupol. Yesterday he was with Putin in Moscow.
Kyiv did not suffer such blows in April.
Read also: Putin's rocket killed: 3-month-old Kira, her mother and grandmother said goodbye in Odessa
The losses of the Russian army in Ukraine exceeded 22,400 troops, 939 tanks and 185 aircraft - the General Staff