Russia has lost 9 planes in the past day - General Staff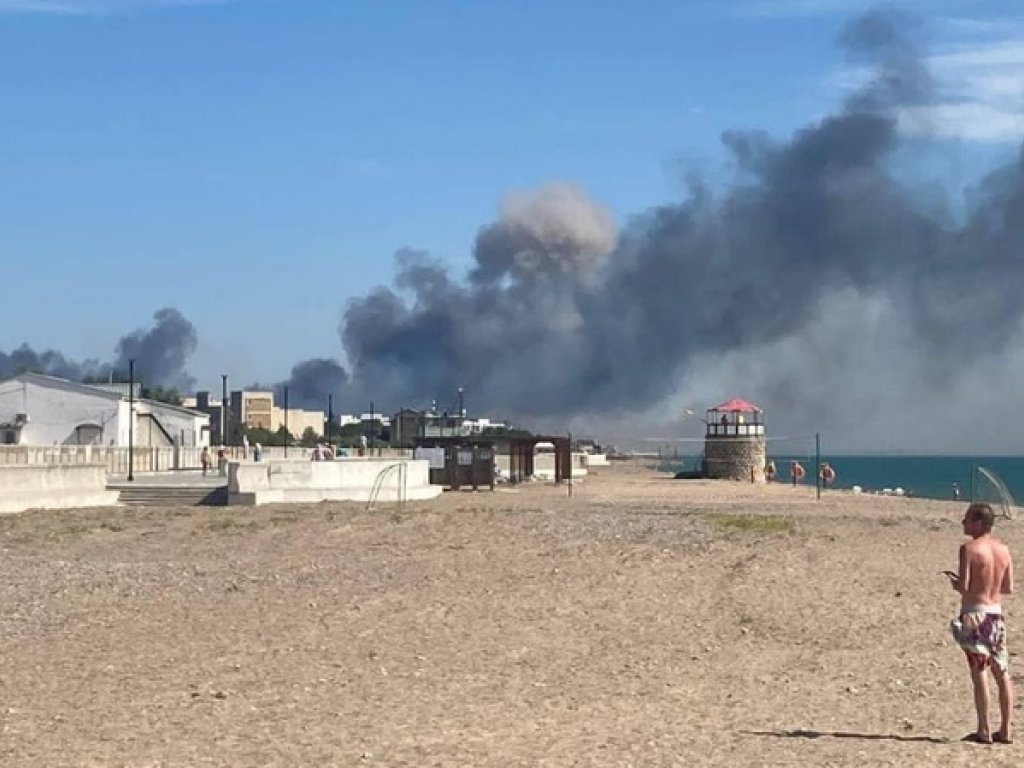 During the day of August 9, the Russian army lost 160 invaders, 9 planes and 15 tanks.
This is reported to the General Staff of the Armed Forces .
The total combat losses of the enemy from 24.02 to 10.08 approximately amounted to:
personnel - about 42,800 (+160) people were eliminated,
tanks – 1,832 (+15) units,
armored combat vehicles – 4,086 (+10) units,
artillery systems – 971 (+7) units,
RSZV - 261 (+0) units,
air defense equipment – ​​133 (+0) units,
aircraft – 232 (+9) units,
helicopters – 193 (+0) units,
UAVs of the operational-tactical level - 766 (+9),
cruise missiles – 185 (+0),
ships / boats / warships / boats – 15 (+0) units,
automotive equipment and tank trucks - 3005 (+7) units,
special equipment – ​​89 (+2).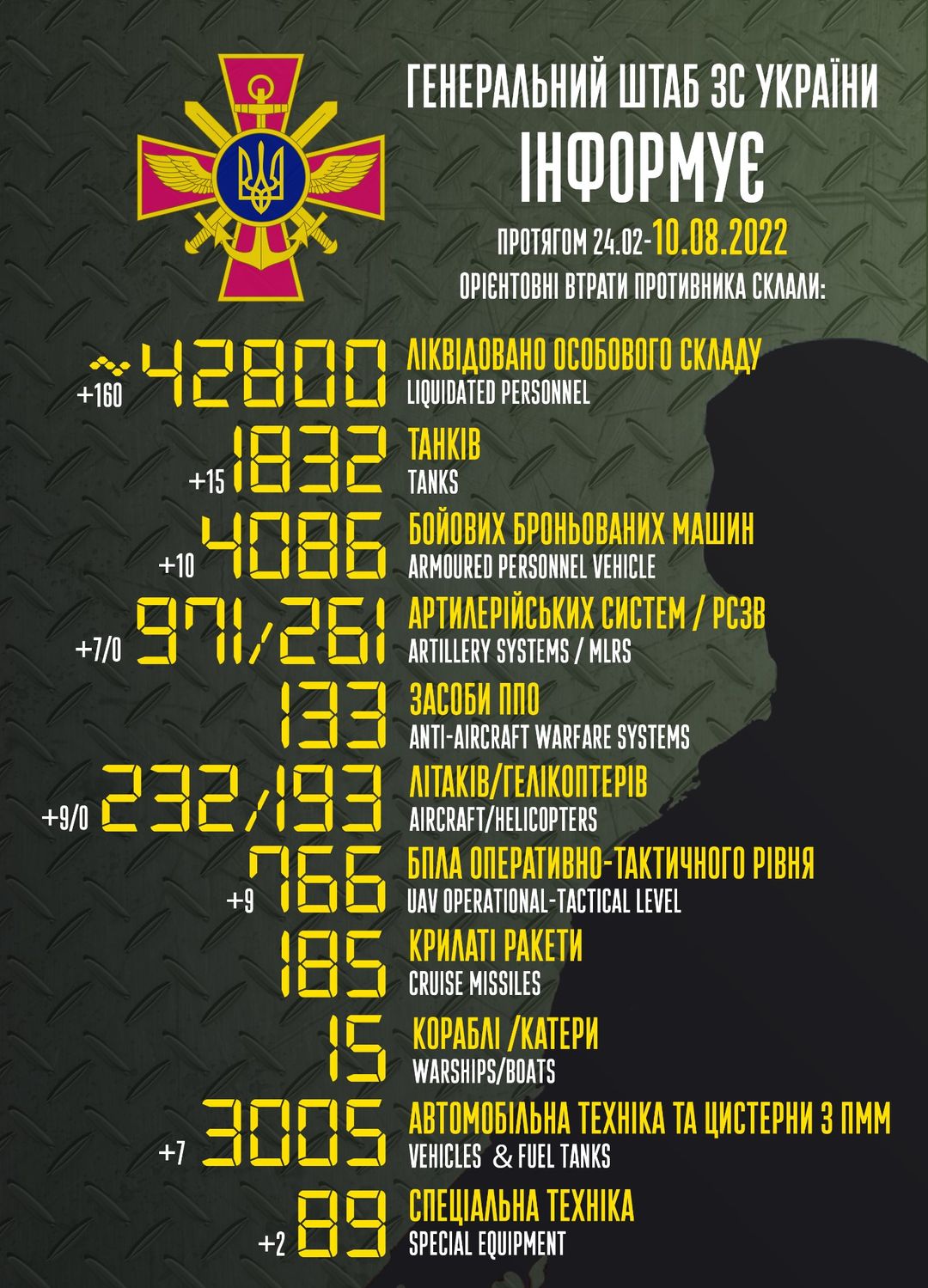 The Air Force of Ukraine assumes that as a result of the explosions on August 9 at the airfield in the occupied Crimea , a warehouse of aviation weapons and about a dozen aircraft were destroyed.
The spokesman of the Air Force Command, Yuriy Ignat, said this on the air of the telethon, Liga.net informs .
"Regarding the explosion that we watched in the video footage, it is clear that the aviation weapons warehouse was hit. Because there was a serious detonation, it means that the warehouse was hit <…> Any airfield disabled is a very good thing. And also, if an additional dozen planes are destroyed there, it will be a real small victory," he said.
The planes of the Russian Federation took off from the airfield. 24/7 enemy aviation patrols the airspace near Ukraine. Without flying to Zmiiny Island, they patrol the Black Sea constantly, changing only planes and crews, noted the spokesman of the Air Force of the Ukrainian Armed Forces.
In general, there are 5 airfields in Crimea that the Russian Federation can use to take off planes and launch missile strikes on Ukraine, and this poses quite a threat, in addition to dozens of airfields in Belarus and Russia itself, Ignat added.
Read also:
In Russia, a junkie son killed his mother, threw her body off the balcony and killed himself by cutting off his penis
Spanish media: Putin's ex-wife sells apartments in Spain
Original sabotage: employees of a Russian defense company "spoiled" Pantsyr air defense system for a blogger's money (PHOTOS)
Analogies of wars: Soviet-Afghan vs. Russian-Ukrainian
Ukrainian Armed Forces destroy enemy electronic warfare system "Palantyn" (video)
How are Russian athletes in uniform going to infiltrate the Olympics? An investigation by Glavkom
Ukrainian paratroopers show how they destroyed a Russian Terminator armored personnel carrier