Russian general Gerasimov's wound near Izyum: another confirmation has appeared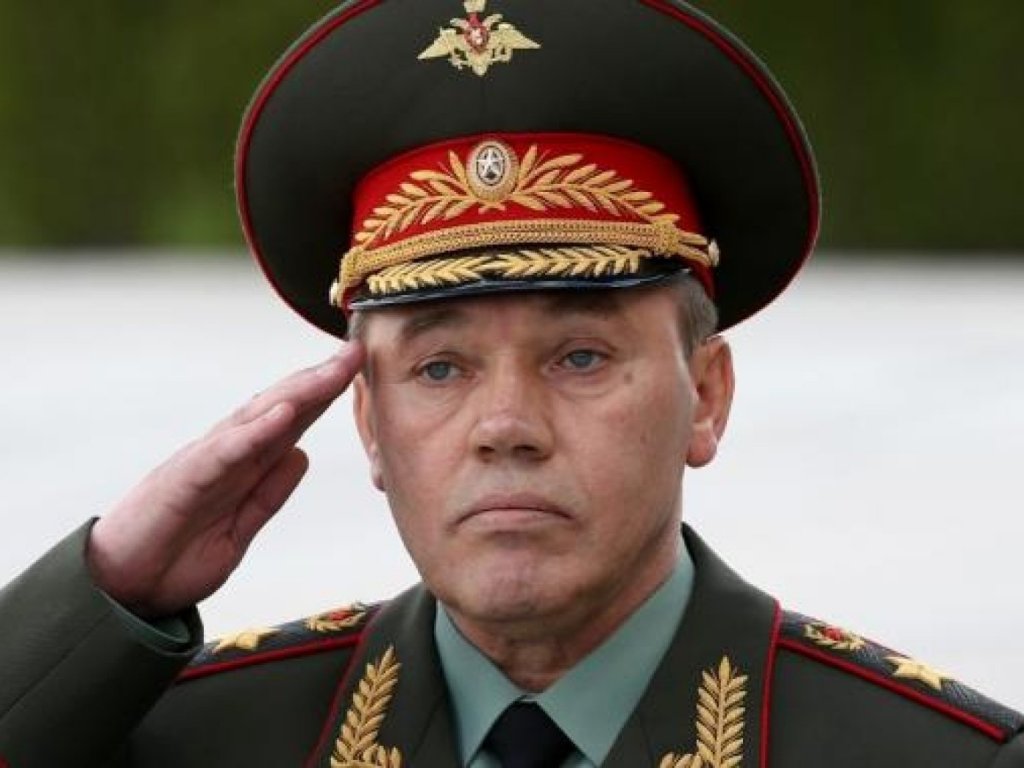 The commander of the invaders arrived in Ukraine just a few days ago. The chief of the general staff of the Russian Federation , Valery Gerasimov , could indeed have been wounded during the fighting in the Izyum region of the Kharkov region .
This was told by Russian political scientist Valery Solovey , known for his alleged insiders from the Kremlin.
"Gerasimov received a shrapnel wound in the upper third of the right shin without a bone fracture. The fragment was removed, there is no danger to life," Nightingale said in a statement.
Recall that the first information about the possible injury of Gerasimov appeared on the morning of May 1 - they say that he was wounded when Ukrainian defenders hit the headquarters of the occupiers. According to preliminary data, there were dozens of people there, and about half of the attack did not survive.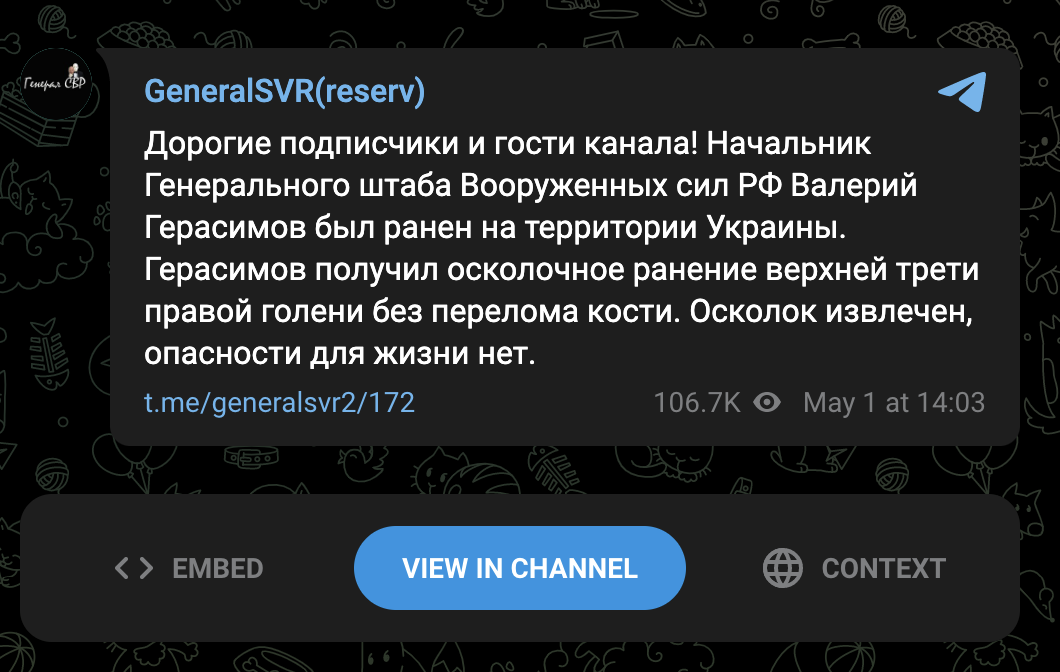 Read also: The total combat losses Russian army in Ukraine from 24.02 to 01.05 - plus 18 tanks and 300 persons
Another russian Ka-52 Shoot Down by the Air Assault Troops of Ukraine in Kharkiv Region