Russian Su-30s carried out an airstrike on Snake Island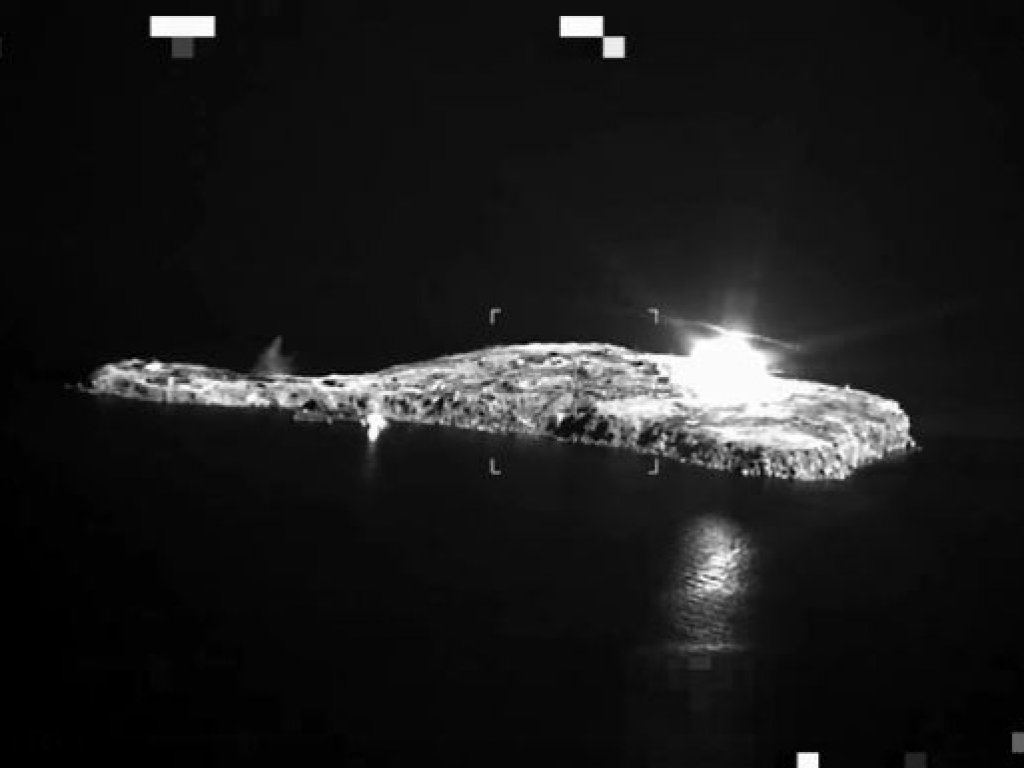 This was announced by the Commander-in-Chief of the Armed Forces of Ukraine, General Valery Zaluzhnyi.
"The leadership of the armed forces of the Russian Federation does not even adhere to its own statements, which declare a ``gesture of goodwill.''
Today at around 18:00 from the Bilbek airfield, a pair of Su-30 aircraft of the Air Force of the Russian Federation twice carried out an aerial attack with phosphorus bombs on Zmiiny Island, where they allegedly "completed their mission". Everyone who talks about agreements with Russia should know these facts. The only thing that the enemy is consistent in is the constant "accuracy" of hitting. Attention to the video," he wrote.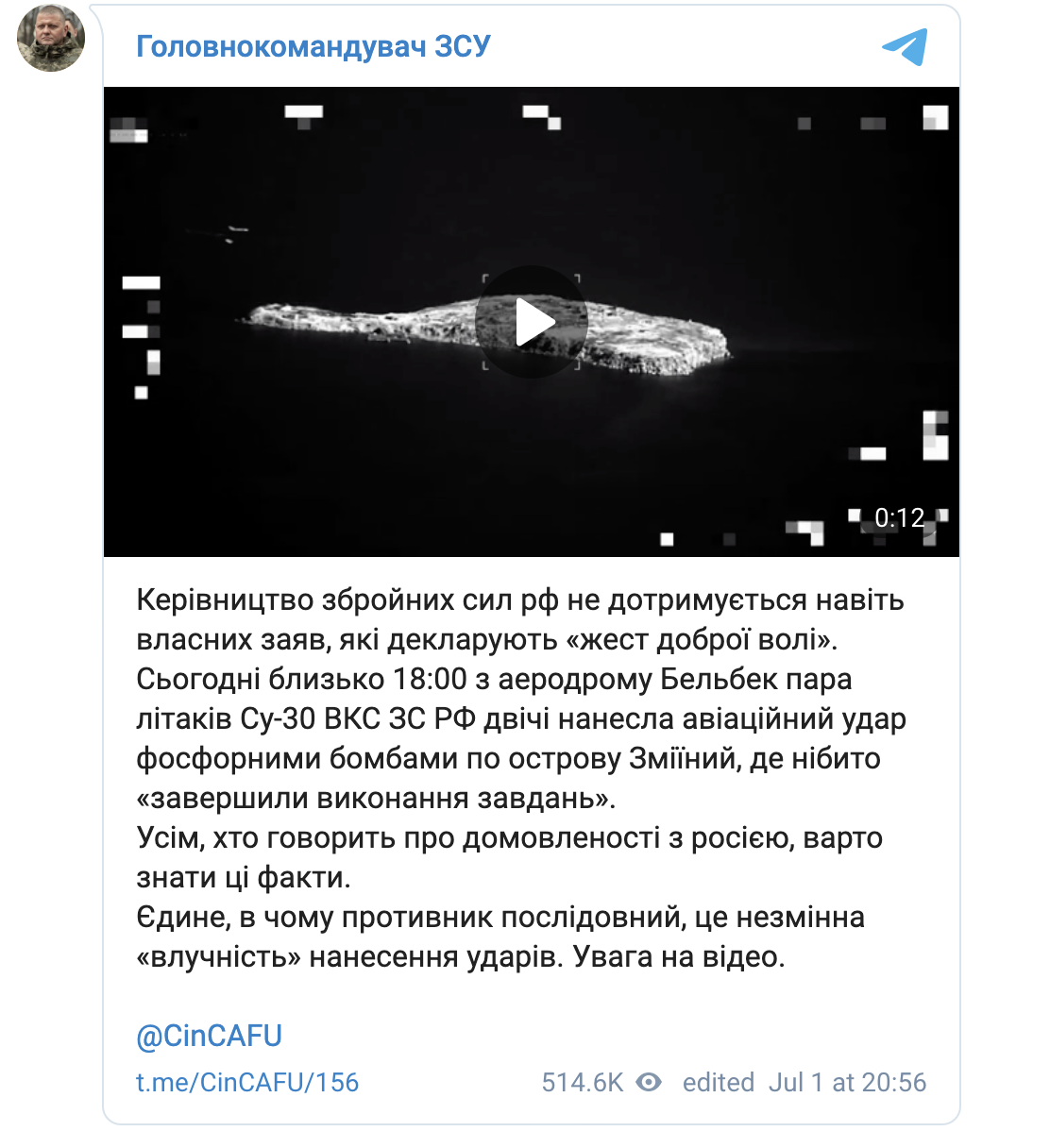 Read also:
Ukrainian air defense shot down an enemy Ka-52 in Donetsk region
In a day, the enemy lost 200 occupiers, 12 tanks and a helicopter
Russians burn forests on the protected Kinburn spit: the sea along the coast is covered with ash and burnt tree bark (video)
Ukrainian "Wasp" shot down enemy drone "Orlan-10"
The Stormer HVM air defense system launched air targets in the east of Ukraine
Soldiers of the State Border Service showed how they destroyed an enemy tank
Fire show in the Kherson region: the Armed Forces of Ukraine destroyed the "Grad" anti-aircraft missile defense system and the composition of the BC of the Russians (VIDEO)