Russian tank hit a mine twice: APU showed how losers burn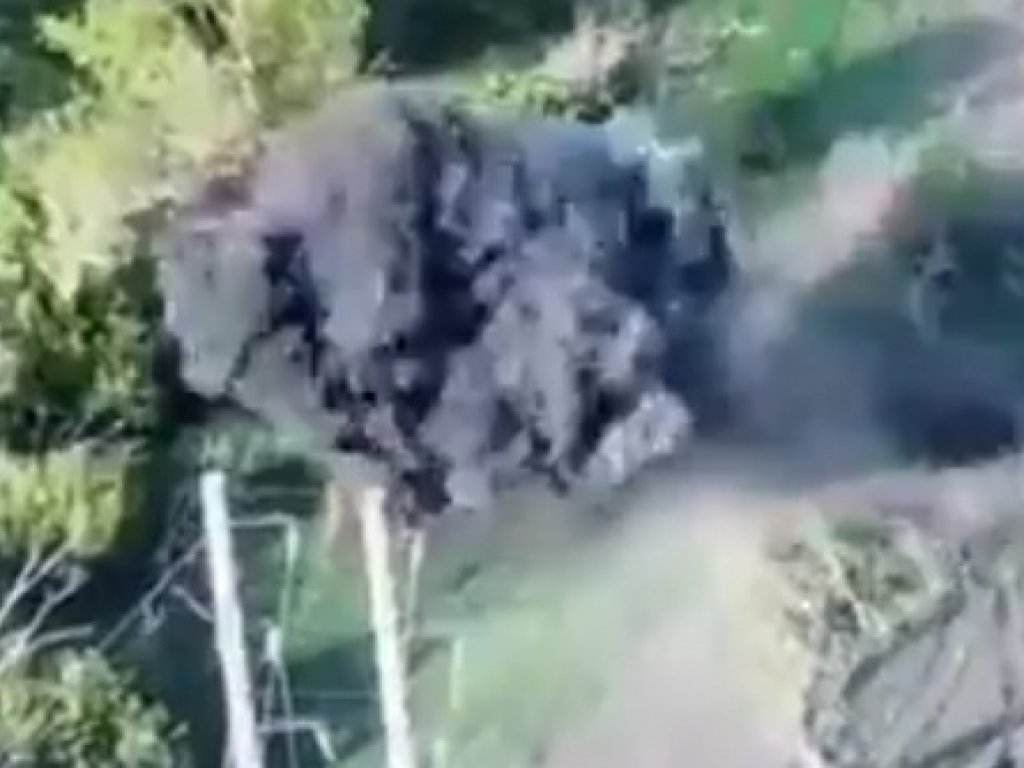 The Ukrainian defenders were able to film the incredible failure of the Russian tank crews with a drone. They ran into a mine and still remained intact, so they continued to move and ran into another already.
As a consequence, this was their last trip. A record of this curiosity was made public in the Ground Forces of the Armed Forces of Ukraine on May 8.
On the second mine even threw up
The recording shows that the enemy tank turned around and headed towards the forest belt. However, everything did not go according to plan, and a huge cloud of dust and black smoke rose above him.
Again, military vehicles appeared in the frame after 18 seconds. The turret of the tank was spinning until the second anti-tank mine exploded. At the time of this explosion, flames were already visible, literally throwing the Russians in a multi-ton car.



The Russians hit a mine 2 times: watch the video
Read also: Odessa was attacked by 7 Russian missiles: shopping center burned down in Fontanka, all houses near without windows (video of the moment and photos of the consequences)
Javelin blew up the occupiers' tank
The aggressor has already lost 26,000 personnel and a total of more than 7,500 weapons in Ukraine
97