Soldiers of the State Border Service showed how they destroyed an enemy tank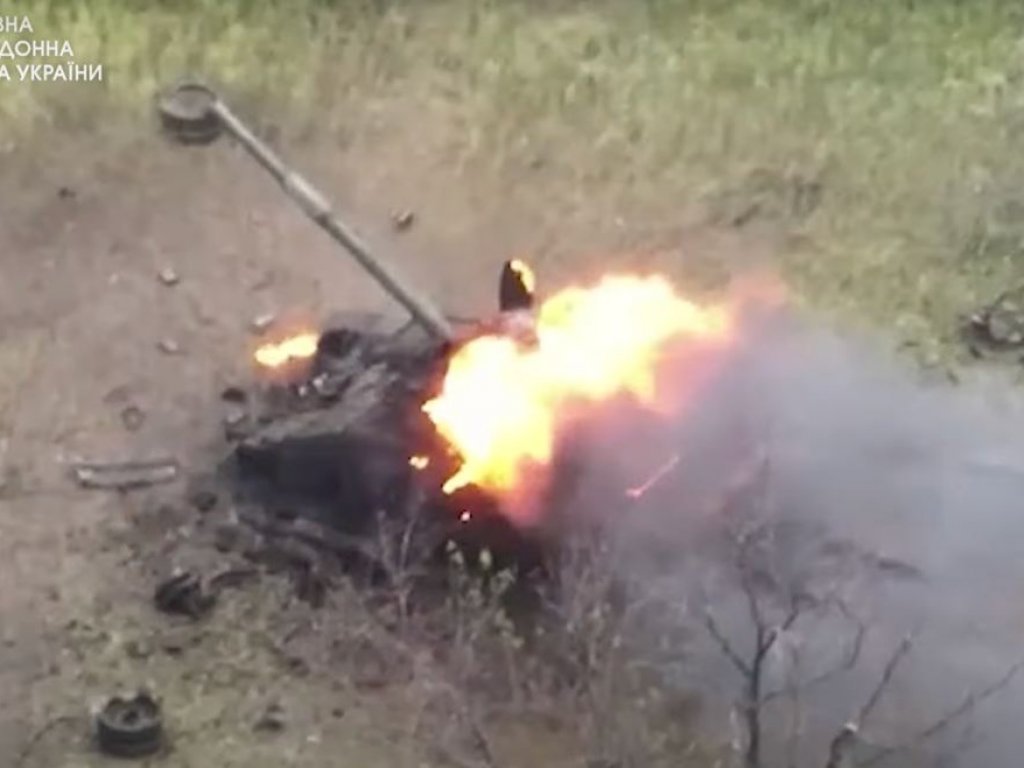 Soldiers of the State Border Service destroyed a Russian tank.
This was reported in the press service of the DPSU.
It was noted that this enemy combat vehicle was pestering the military.
"The Russian combat vehicle was hunted down and destroyed by the special unit of the State Border Service in close cooperation with fellow members of other components of the Defense Forces of Ukraine in one of the areas where active combat operations are taking place. Contact with Ukrainian defenders caused the turret of the tank to break off ," the report said.
The video shows how a shell is dropped from a drone on a Russian tank. This is a converted civilian drone, on which the military of the Defense Forces of Ukraine usually use recycled ammunition - grenades, VOG-17 shots or even RKG.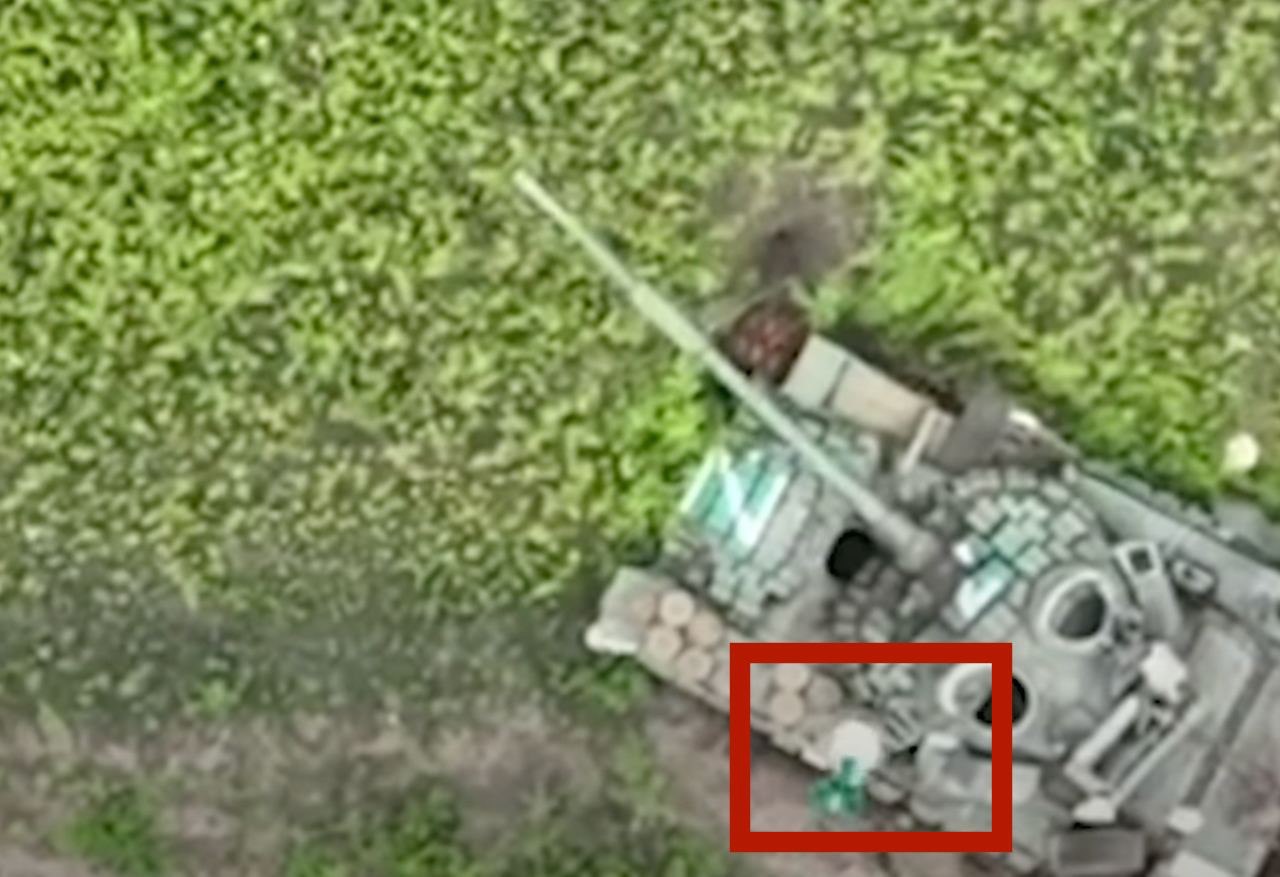 It is not known how many shells were dropped on enemy equipment, but as a result, the tank caught fire and broke down. The video shows a detached tower of armored vehicles.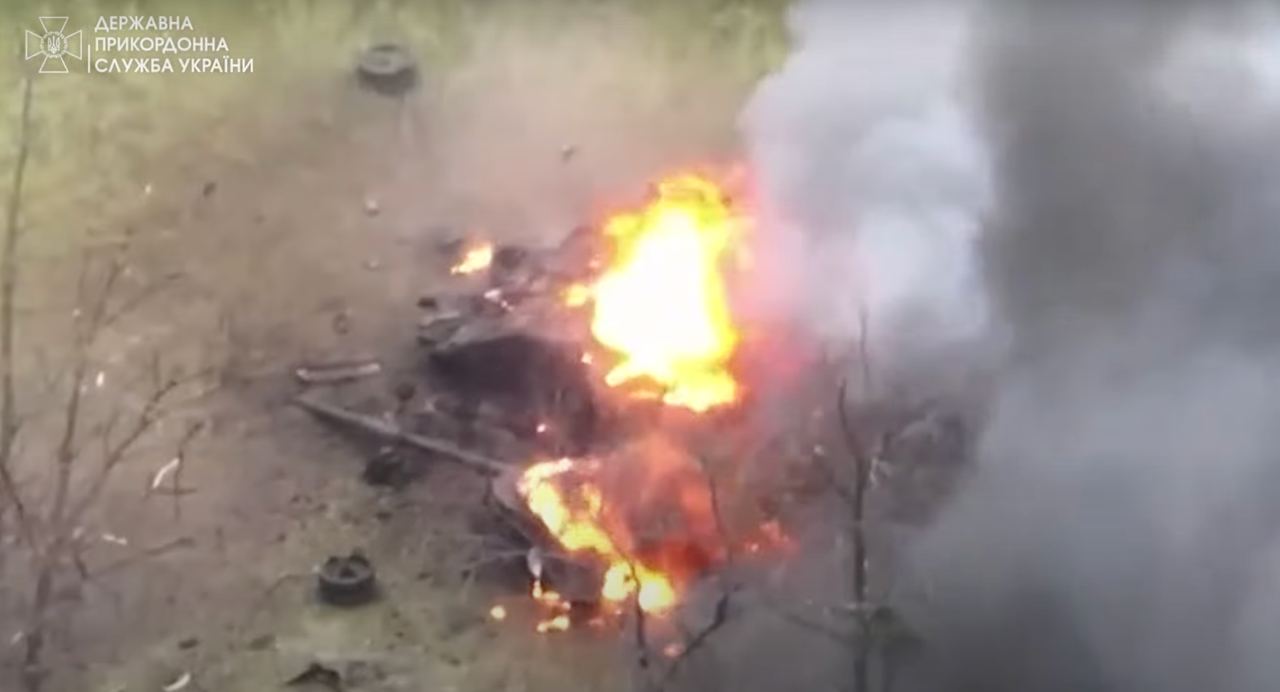 We will remind, the fighters of the 93rd Kholodnoyarsk Brigade showed how they hunted down an enemy tank and destroyed it with the Javelin ATGM.
Read also:
The losses of the invaders are approaching 250 thousand soldiers - data from the General Staff
How Russia hit high-rise residential buildings in Ukraine this year
Ukraine stopped one step away from the "bronze" at the Fencing Championship in women's team saber
Explosions in Moscow: the Ministry of Defense of the Russian Federation commented on the night attack by drones
The Armed Forces of Ukraine destroyed the Strela-10 enemy air defense system near Bakhmut (VIDEO)
Ukrainian defenders eliminated the Russian top colonel Yevgeny Vashunin, who commanded the "Leningrad Regiment"
China secretly sold drones to Russia for more than $100 million - Politico