The Air Force of the Armed Forces of Ukraine explained why they declared air alert three times today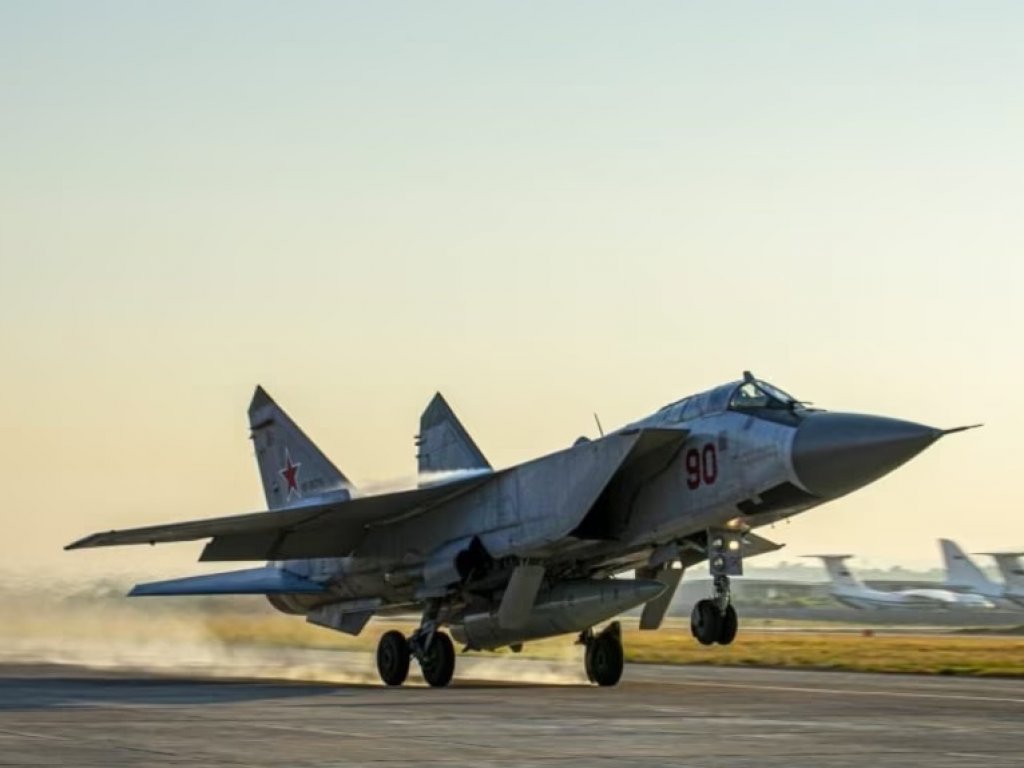 The Ukrainian Air Force explained that the air alert today was due to the takeoffs of Russian MiG-31K fighters.
"They (the air alert announcements) were large-scale in terms of geography, but not as long-lasting as we usually expect after MiG-31K takeoffs, which are carriers of the Kinzhal missiles. That's why air alerts are announced when this type of aircraft takes off. The fact that they were not long indicates that these are ordinary training flights...This can be associated with training flights, but in any case, an alarm will be announced," said Yuriy Ihnat, spokesman for the Ukrainian Air Force, on the air of the national telethon.
According to him, these training flights can be carried out both to put pressure on Ukraine and Europe.
"MiG-31s take off both from the territory of the Russian Federation, as it was today, and from the territory of Belarus. This aircraft is a psychological factor of pressure on European countries. The hysteria of threats of a nuclear strike does not stop on Russian talk shows... When there are no strikes, it is a factor of influence on our population - it affects the economy and people," he added.
On January 31, Ukraine declared air alert three times throughout Ukraine.
During the last massive attack, on January 26, the Russian army fired another massive missile attack on Ukraine. The military reported that during the attack, Russia launched 55 air- and sea-based missiles, and the air defense forces of the Ukrainian Armed Forces destroyed 47 cruise missiles.
Read also:
The losses of the invaders are approaching 250 thousand soldiers - data from the General Staff
How Russia hit high-rise residential buildings in Ukraine this year
Ukraine stopped one step away from the "bronze" at the Fencing Championship in women's team saber
Explosions in Moscow: the Ministry of Defense of the Russian Federation commented on the night attack by drones
The Armed Forces of Ukraine destroyed the Strela-10 enemy air defense system near Bakhmut (VIDEO)
Ukrainian defenders eliminated the Russian top colonel Yevgeny Vashunin, who commanded the "Leningrad Regiment"
China secretly sold drones to Russia for more than $100 million - Politico