The total combat losses Russian army in Ukraine from 24.02 to 02.05 were approximately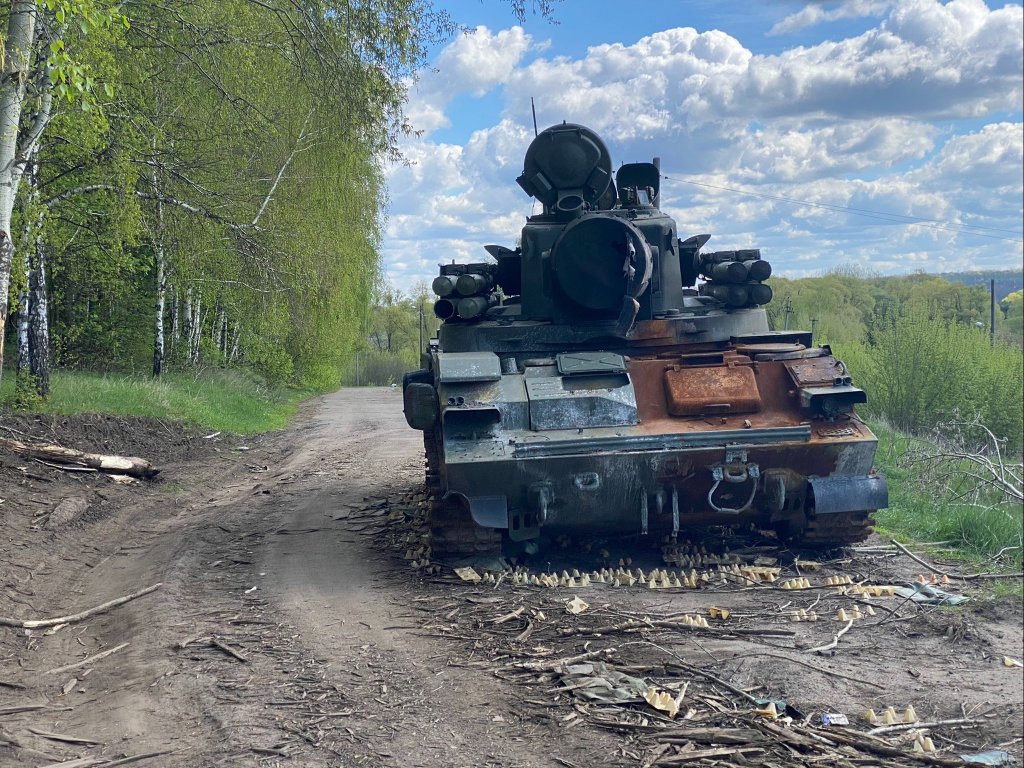 Twenty-two tanks and 300 troops, the Russian army lost so much in a day.
WARNING! The Russian boats destroyed this morning will suffer total losses tomorrow.
The Russians have already lost about 23800 troops in the war. In addition, the Russian army has lost 22 more tanks and three air defense equipment in the last 24 hours.
Over the past day, the Russians have lost another 300 troops, a total of 23,800 people. This was reported by the General Staff of the Armed Forces of Ukraine.
In addition, the losses of the enemy in the period from February 24 to May 2 are:
personnel - about 23,800 (+300),
tanks - 1048 (+22) units,
armored combat vehicles - 2519 (+48) units,
artillery systems - 459 (+8) units,
RSFS - 151 (+0) from,
air defense means - 80 (+3) units,
aircraft - 194 (+2) units,
helicopters - 155 (+0) units,
of motor vehicles and tank trucks - 1796 (+20) units,
ships / boats - 8 (+0) units,
UAV operational and tactical level - 271 (+26).
Special equipment - 38 (+6).
Cruise missiles - 84.
The British Ministry of Defense, in a daily summary of what is happening in Ukraine, tried to assess the losses suffered by the Russian Armed Forces since the beginning of the invasion.
The British Defense Office estimated that at the start of the invasion, Russia had over 120 battalion tactical groups, about 65% of its total ground combat strength. By the beginning of May, according to the British Ministry of Defense, more than a quarter of these units are out of action. The elite units of the Russian army, for example, the airborne troops, suffered more than others.

"It will probably take Russia years to rebuild these forces," the report says.
Read also: Armed forces of Ukraine destroyed two boats Russia - video
In the Kharkiv region, the Armed Forces destroyed enemy tanks: video