The General Staff of the Armed Forces reported the destruction of the 1,700th Russian tank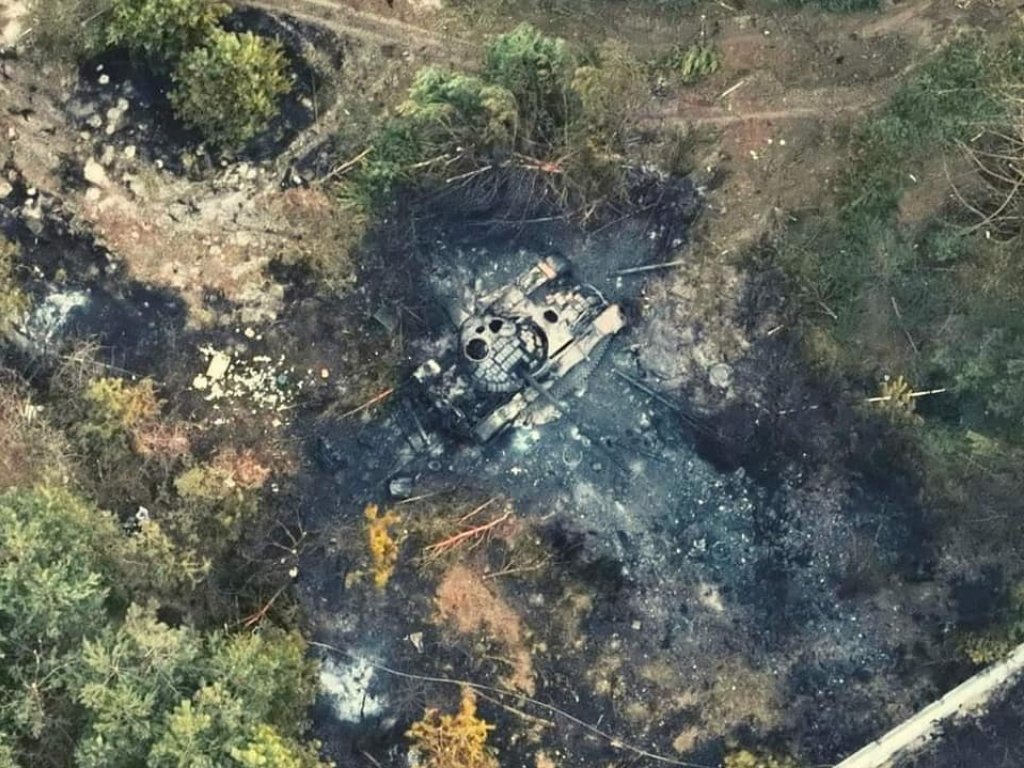 The situation regarding the Russian invasion The total combat losses of the enemy from 24.02 to 20.07 approximately amounted to:
personnel - about 38,750 (+200) people,
tanks ‒ 1,700 (+9) units,
armored combat vehicles ‒ 3,905 (+13) units,
artillery systems – 856 (+5) units,
RSZV – 250 (+2) units,
air defense equipment – ​​113 (+0) units,
aircraft – 221 (+1) units,
helicopters – 188 (+0) units,
UAVs of the operational-tactical level - 703 (+10),
cruise missiles – 167 (+0),
ships/boats – 15 (+0) units,
automotive equipment and tank trucks – 2,775 (+8) units,
special equipment - 70 (+0).
The enemy suffered the greatest losses in the direction of Bakhmut.
The data is being verified.
Beat the occupier! Together we will win! Our strength is in the truth!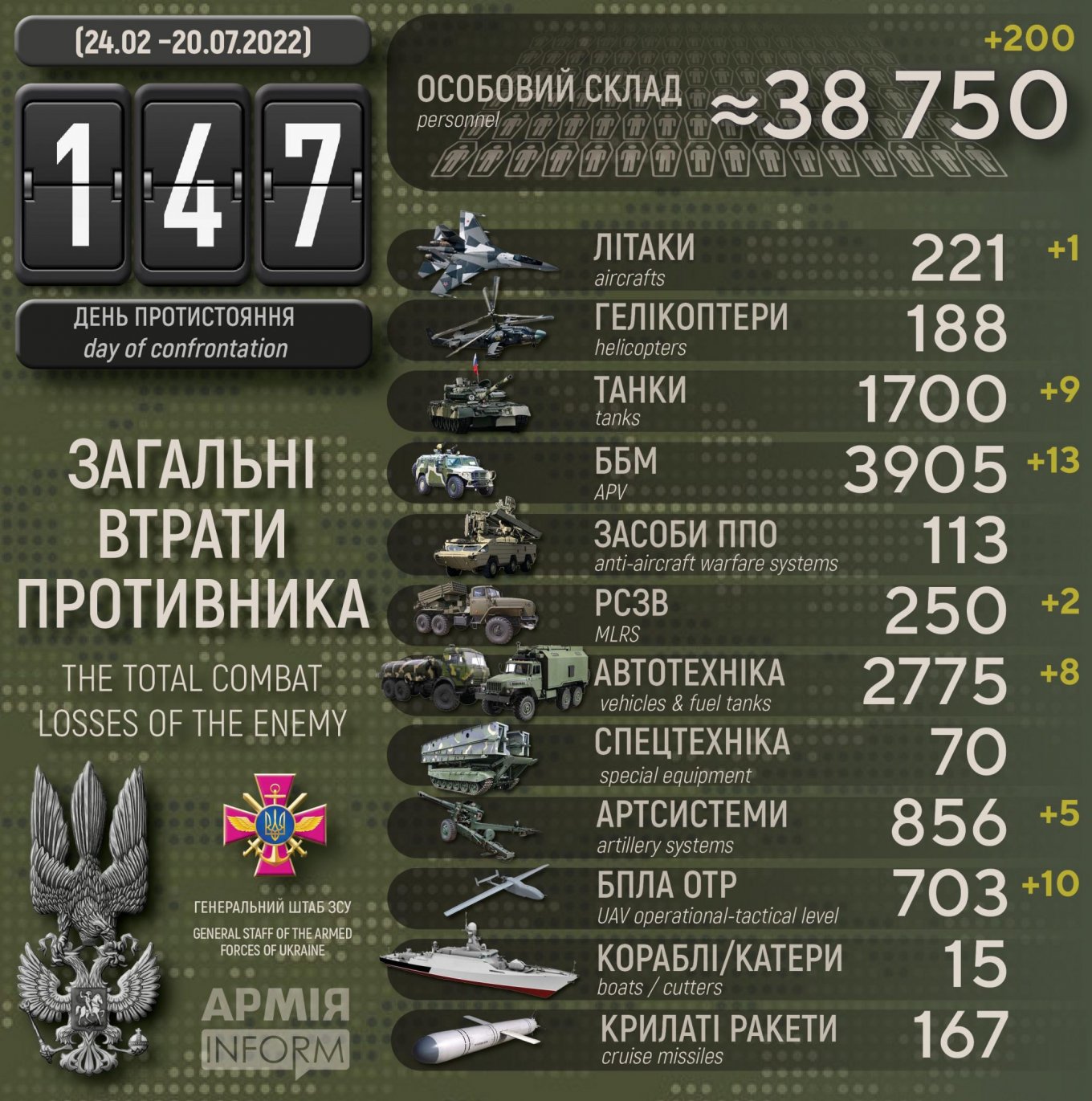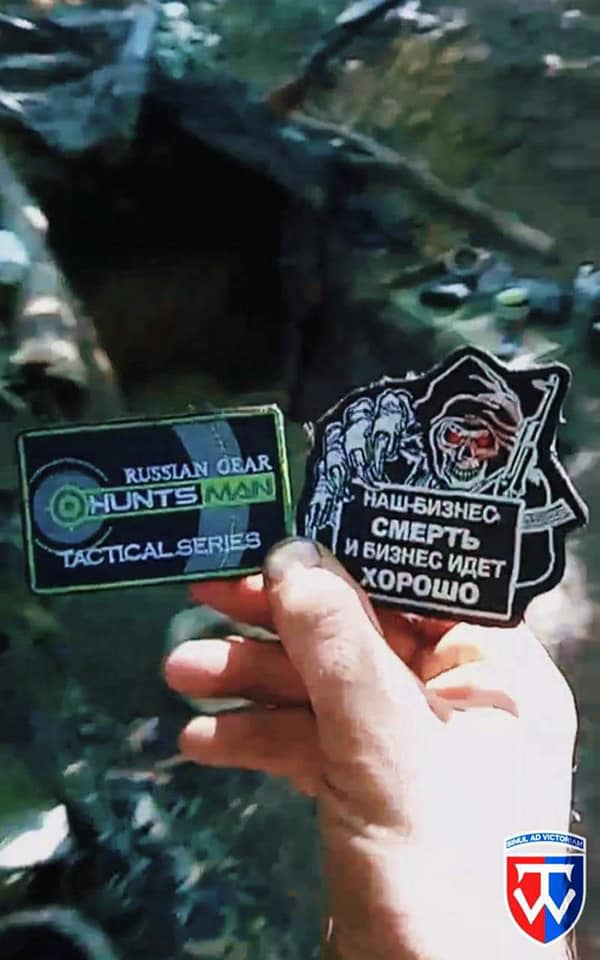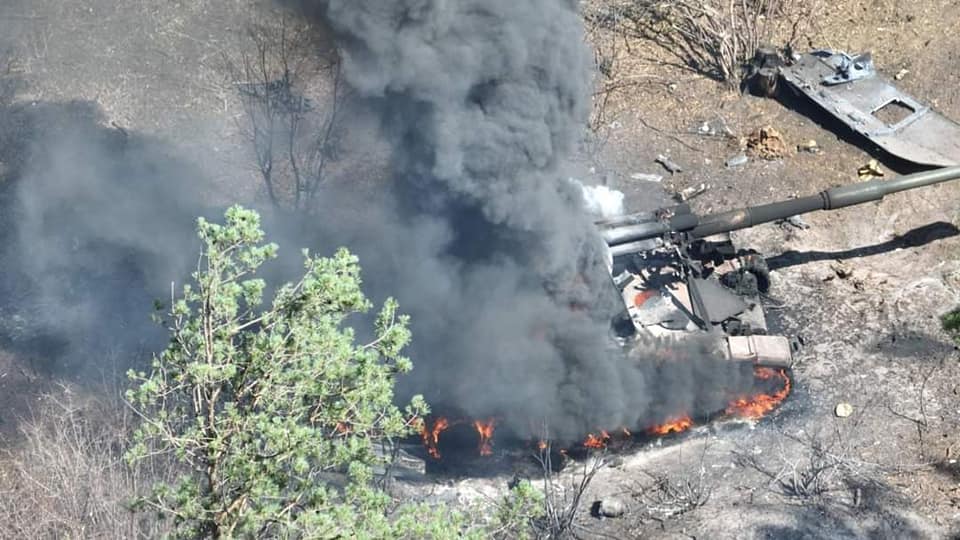 Gunners of the DSHV and Ground Forces of the Armed Forces of Ukraine destroyed two units of 152-mm self-propelled howitzers 2C19 "Msta-S"
Read also:
Ukrainian air defense shot down an enemy Ka-52 in Donetsk region
In a day, the enemy lost 200 occupiers, 12 tanks and a helicopter
Russians burn forests on the protected Kinburn spit: the sea along the coast is covered with ash and burnt tree bark (video)
Ukrainian "Wasp" shot down enemy drone "Orlan-10"
The Stormer HVM air defense system launched air targets in the east of Ukraine
Soldiers of the State Border Service showed how they destroyed an enemy tank
Fire show in the Kherson region: the Armed Forces of Ukraine destroyed the "Grad" anti-aircraft missile defense system and the composition of the BC of the Russians (VIDEO)