The Russian Frigate "Admiral Makarov" was hit by a "Neptune" missile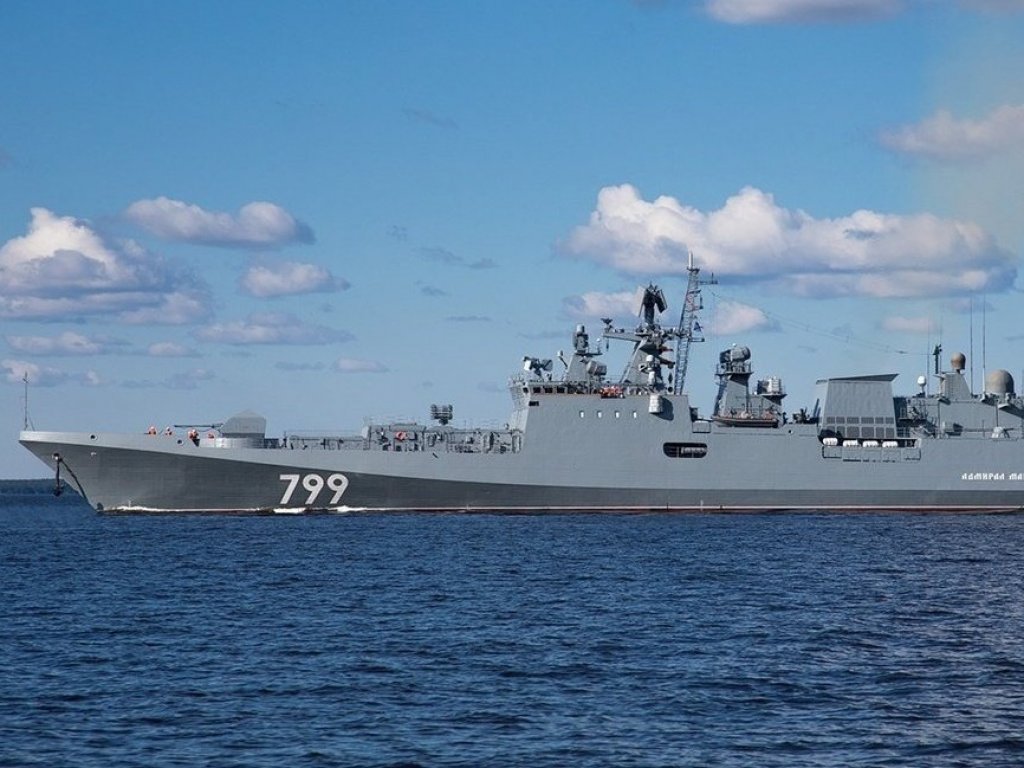 The vessel was carrying eight "Calibr" missiles to hit Ukraine, which is presently on fire. The Ukrainian state news agency "Dumskaya," which covers news from Odesa, reported on Friday that a Russian frigate-class warship was on fire. According to the message, it was hit near Zmiinyi island by a Ukrainian Navy "Neptune" anti-ship missile developed in Ukraine.
According to the report, the Russian Navy's Black Sea Fleet frigate "Admiral Makarov" was seriously damaged and caught fire. Despite the fact that Defense Express has not received confirmation, the General Staff of the Armed Forces of Ukraine added additional mystery to the story by noting another boat or cutter down in today's report on Russian losses.
The "Project 11356" Frigates are the most modern vessels in the Russian Navy's Black Sea Fleet. Each of these frigates is capable of carrying up to eight "Calibr" cruise missiles. Furthermore, following the demise of the "Moskva" flagship, the frigates of "Project 11356" became the ships with the most formidable air defense in the Black Sea Fleet, namely 24 "Buk" surface-to-air missiles in naval version per boat.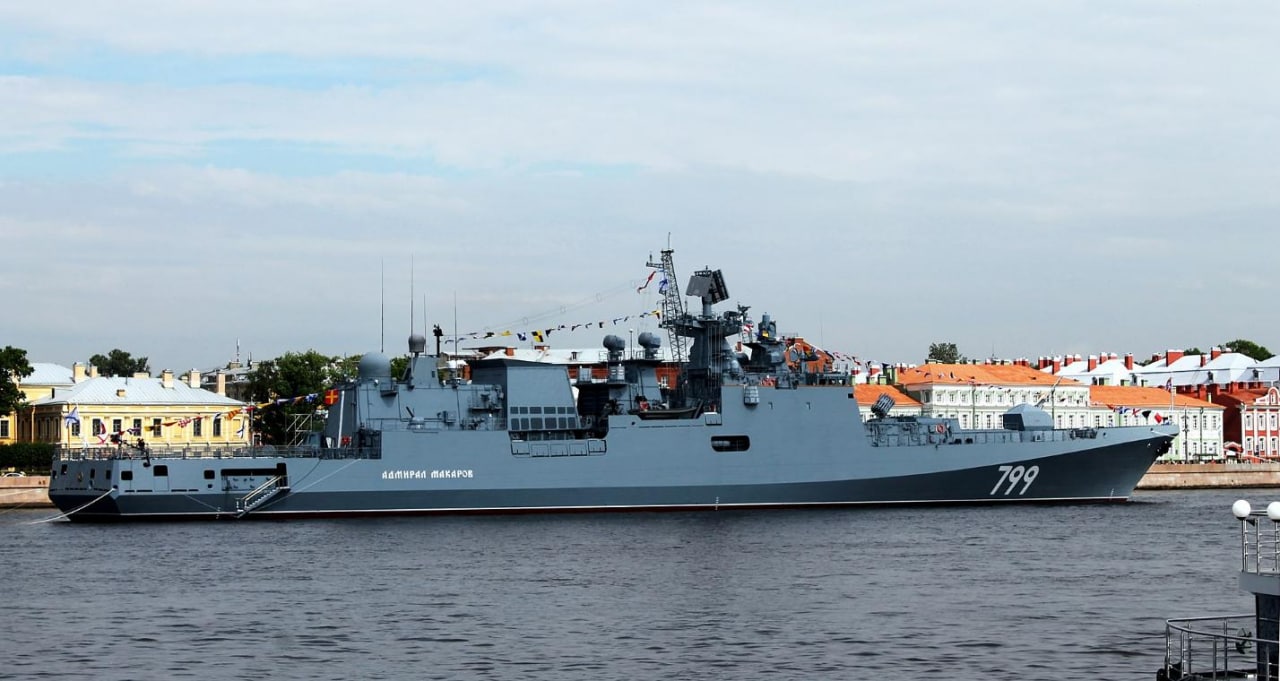 Forbes also stated that the 409-foot "Admiral Makarov" was "perhaps the most valuable target for Ukrainian missile crews and drone operators," as just three significant surface warships remained in the Black Sea following the downing of the "Moskva." And the missile frigate "Admiral Makarov" may be the best and most important of them all. According to the media, Russian navy commanders recognized the threat and have avoided the Ukrainian coast.


If the information of the frigate being hit by "Neptune" is correct, it will almost certainly mean that the Russians have lost a vessel for missile assaults on Ukraine. Ukrainian military authorities have not confirmed this as of yet. Nonetheless, Ukrainian MP Oleksii Honcharenko mentioned it on his verified Telegram page.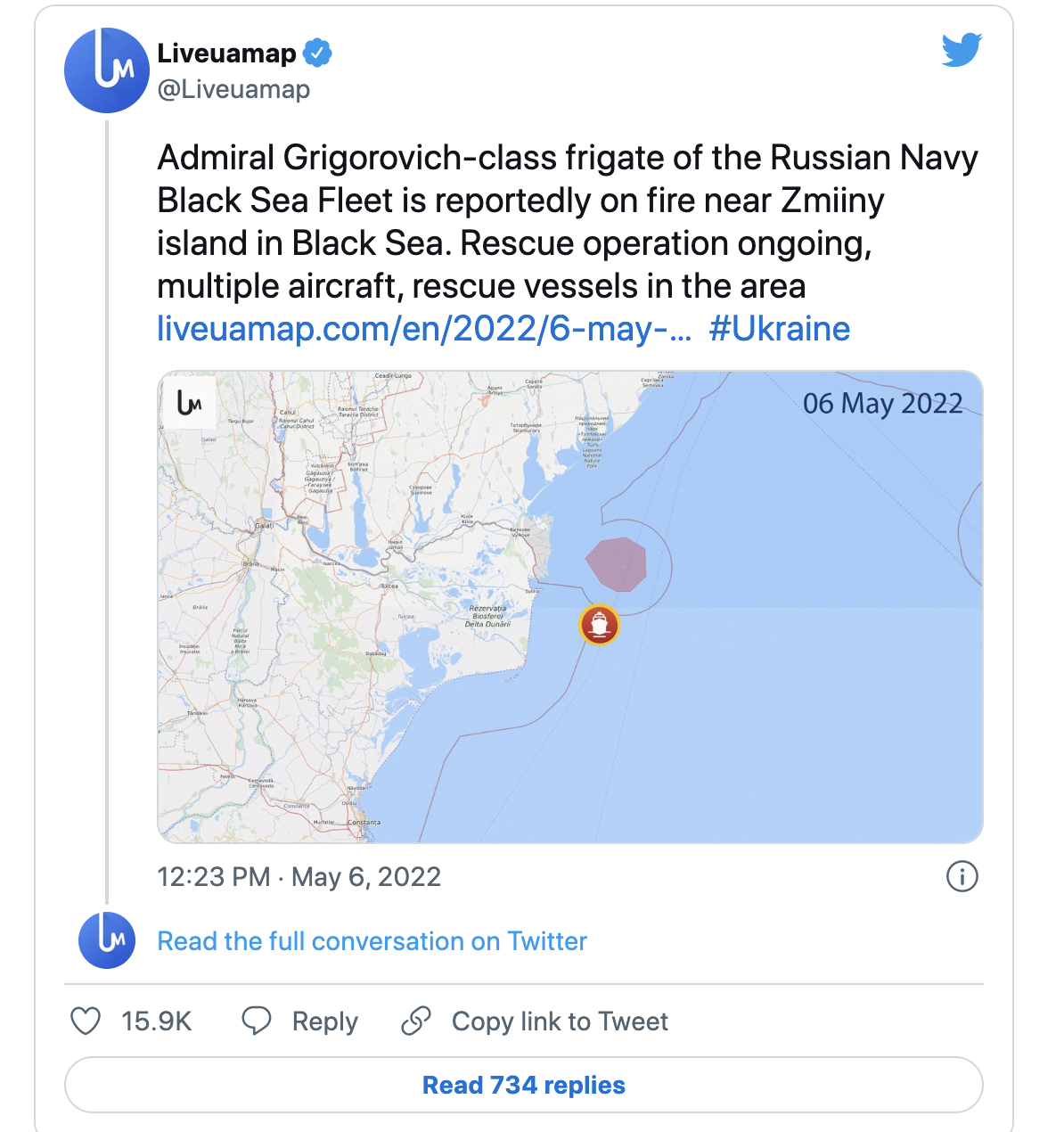 Read also: M777 howitzers with rocket-assisted projectiles are being used in Ukraine to avenge the Bucha Massacre, alongside Irpin and Boyarka (Photo)
In the war with Ukraine, Russia lost 24,900 troops, 1,110 tanks, 199 aircraft and 2,686 armored combat vehic