The Ukrainian armed forces defeated a Russian special forces unit near Svatove: the occupants were blown up in a MTLB, all dead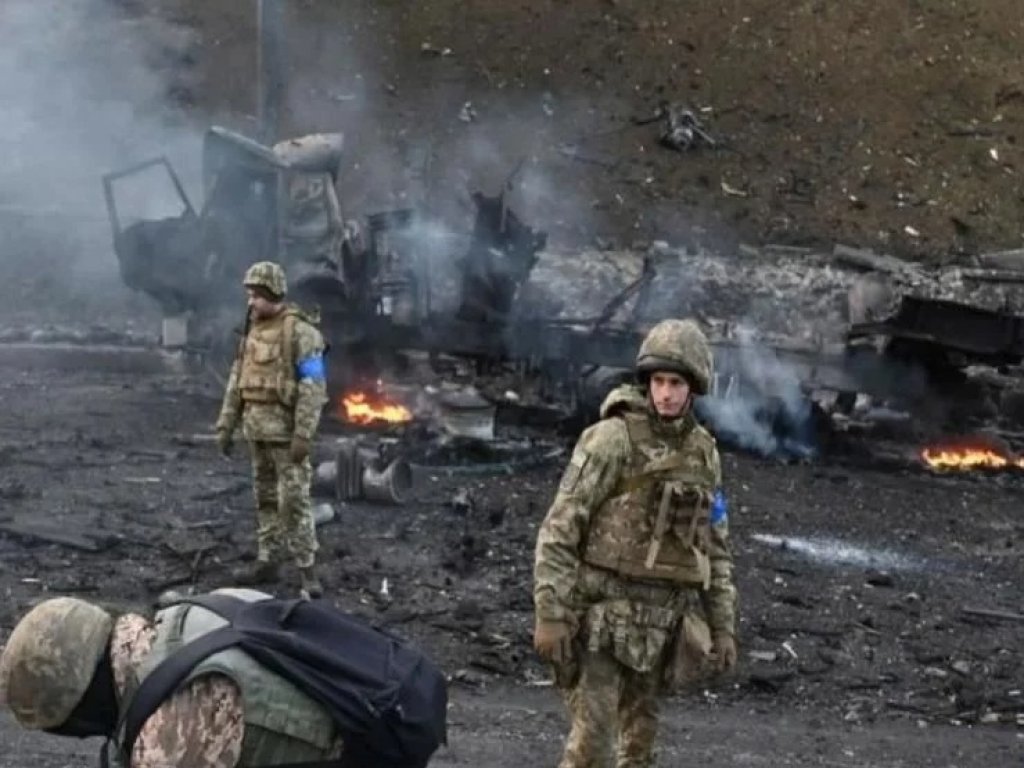 The explosion caused the Russian MTLB to overturn, resulting in the death of a special forces soldier together with his unit right inside the armored vehicle.
In the Svatovsk direction of the front of the AFU blew up a group of Russian scouts, which died in full during a sortie in the direction of the Ukrainian positions. The Russians were liquidated last Saturday, January 28. It turned out that a 39-year-old special forces officer, the commander of a reconnaissance company from Vologda Andrei Golubev, nicknamed Nerv, was taking his unit on a MTLB armored vehicle after a night raid, which after being discovered by an artillery strike was covered by the AFU.
The explosion caused the Russian MTLB to overturn, and as a result, the special forces soldier died together with his unit right inside the armored vehicle. In total, the AFU eliminated at least 6 Russian occupants from the Russian Armed Forces intelligence special forces. In all likelihood, the Russians died after a powerful explosion of the armored vehicle, but acquaintances do not want to spread traumatic details of the liquidation of the occupants. The details of the occupants' deaths were told in the social network "Vkontakte" by an acquaintance of the deceased. Russians in social networks are in mourning. The deceased occupant, nicknamed Nerv, was left with two young children, Russians write.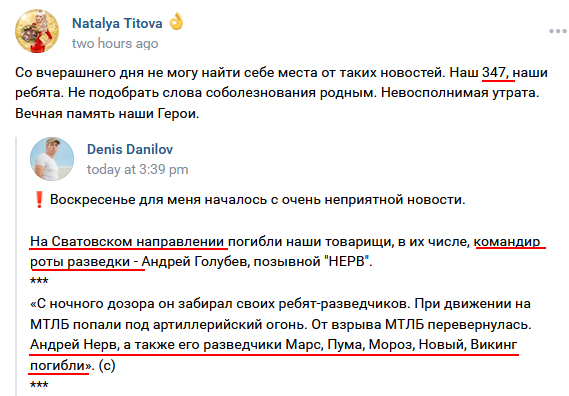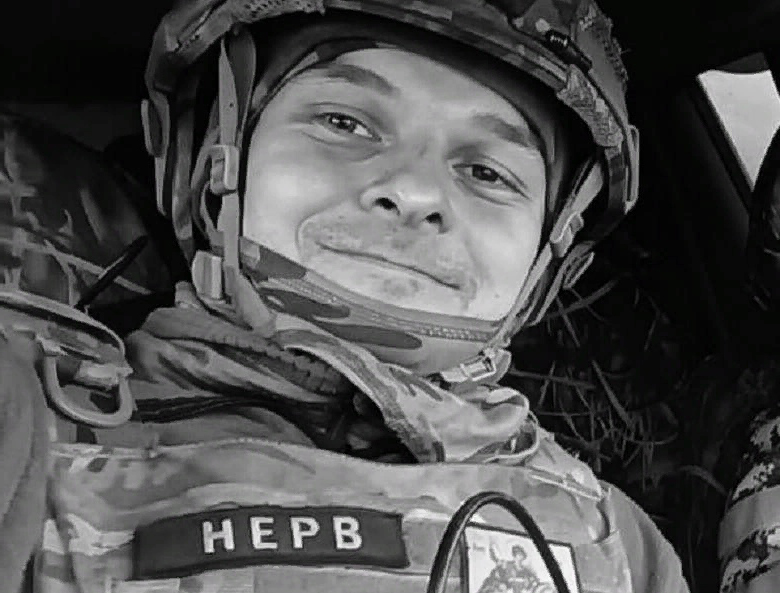 Russian mobilized men are dying en masse on the Svatovsk direction of the front because of the actions of the RF Armed Forces command.
Read also:
The losses of the invaders are approaching 250 thousand soldiers - data from the General Staff
How Russia hit high-rise residential buildings in Ukraine this year
Ukraine stopped one step away from the "bronze" at the Fencing Championship in women's team saber
Explosions in Moscow: the Ministry of Defense of the Russian Federation commented on the night attack by drones
The Armed Forces of Ukraine destroyed the Strela-10 enemy air defense system near Bakhmut (VIDEO)
Ukrainian defenders eliminated the Russian top colonel Yevgeny Vashunin, who commanded the "Leningrad Regiment"
China secretly sold drones to Russia for more than $100 million - Politico