The wife of the occupant called for the torture of Ukrainian children - SBU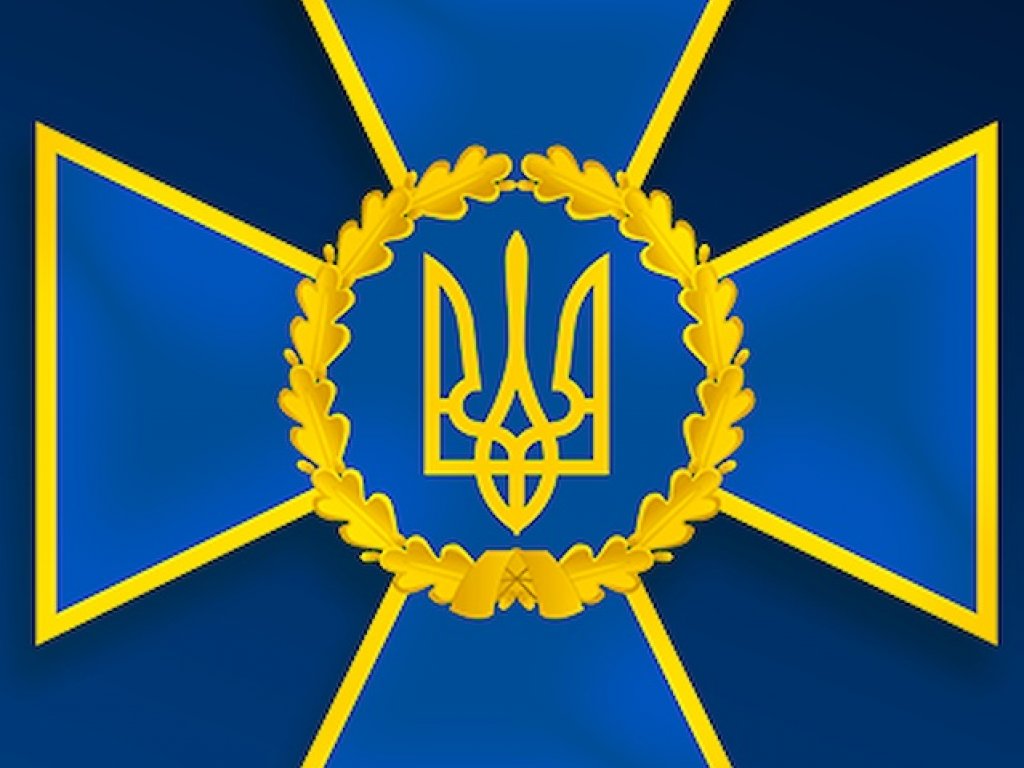 Invaders from Russia are cruel and cynical. Women, too. They are also cunning: they came not only to shoot at Ukrainian soldiers, but also to murder children.
This is reported by the Telegram channel SPRAVDI.
During a conversation with her husband-occupier, the woman was enraged that Ukrainian children refused to draw Victory Day symbols and offered to torture them:
I would inject them with drugs if I was there, I would look into their eyes and say: "Die, suffer." I would cut their genitals, cut out the stars on their backs, and in general, I would cut off the ear every day, the finger, so that it would hurt them so much, "the message says.



Even the invader himself was shocked by these words, and he did not know what to answer.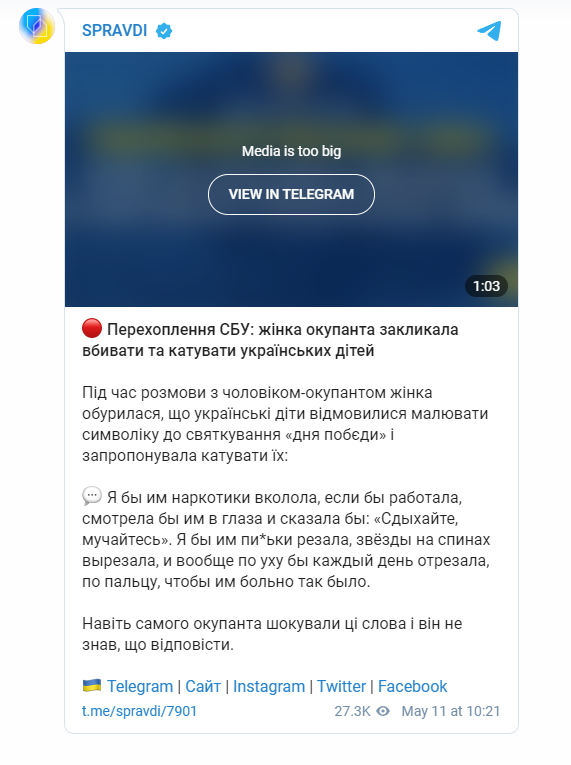 Read also: Russian soldiers leave a witty caption on their TOS-1 Solntsepyok flame thrower (Photo)
The enemy has minus 350 occupiers, 17 tanks and 2 helicopters per day. Statistics from the General Staff of the Armed Forces
In the Kharkiv region, the Ukrainian Armed Forces killed 30 Russian servicemen and took two prisoners