There are no two legs and arms: a serviceman from Cherkasy region was seriously wounded in the war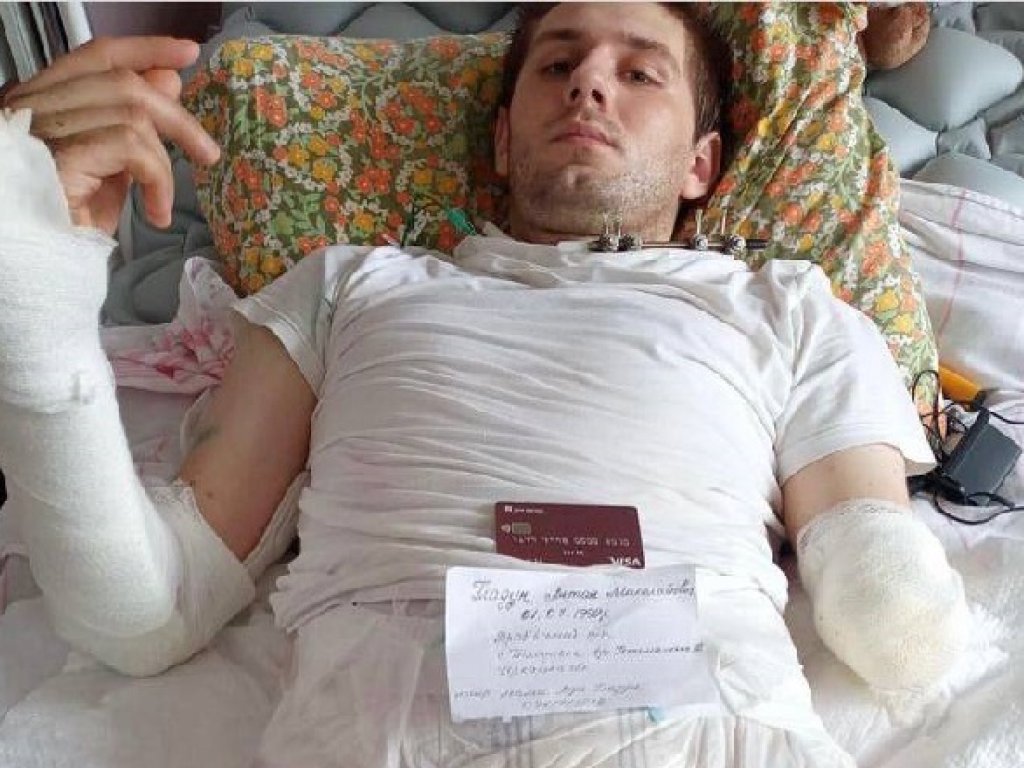 Anton Gladun, 22, a soldier from the village of Bilousivka in the Cherkasy region, was seriously wounded in the war. He does not have two legs and one arm.
The mother of the serviceman Lydia Gladun told this to the "Exhaustive" publication . Anton served in the assault brigade stationed in Zhytomyr. He was injured in early April.
"We lost contact with him on March 20. We found it on the Internet. The nurse stated that he was in a hospital in Kharkiv. Then he was taken to Cherkasy, now he is in one of the local hospitals, "said Ms. Lydia.
Anton had two legs and his left arm amputated. He also has many fractures and shrapnel wounds.
"Doctors do not give any predictions. He underwent surgery and everything seems to have begun to heal, but three days ago they performed the operation again, because the bones in his legs looked like 10 centimeters - they had to be cut off, "says Anton's mother.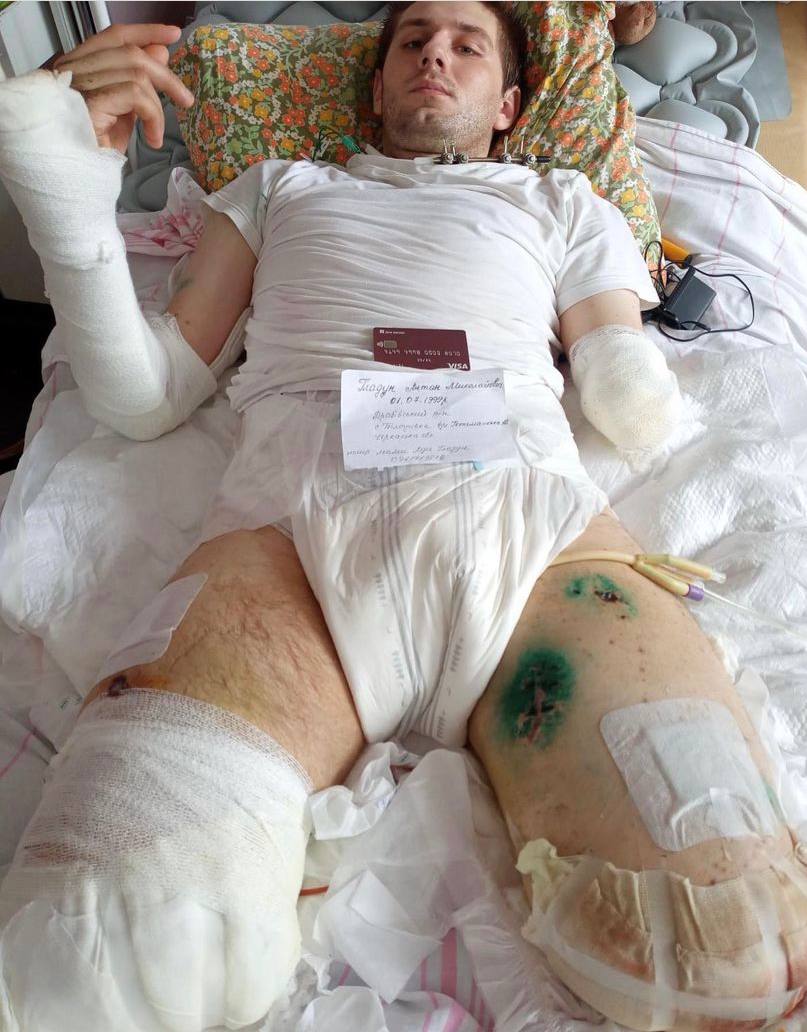 "He is also supported by his brothers and friends. He did not lose heart. He is glad to be alive, "says Anton's mother.
So far, the boy is being treated for free, his relatives only buy diapers and other necessary things. However, prostheses and rehabilitation require considerable funds. The Gladun family asks everyone who cares to help financially.
Details : 5168 7520 1180 1720 Gladun Anton.
Read also: Putin's rocket killed: 3-month-old Kira, her mother and grandmother said goodbye in Odessa
The losses of the Russian army in Ukraine exceeded 22,400 troops, 939 tanks and 185 aircraft - the General Staff