They shot her husband, and she was raped all night: a Ukrainian woman spoke about the atrocities of drunken invaders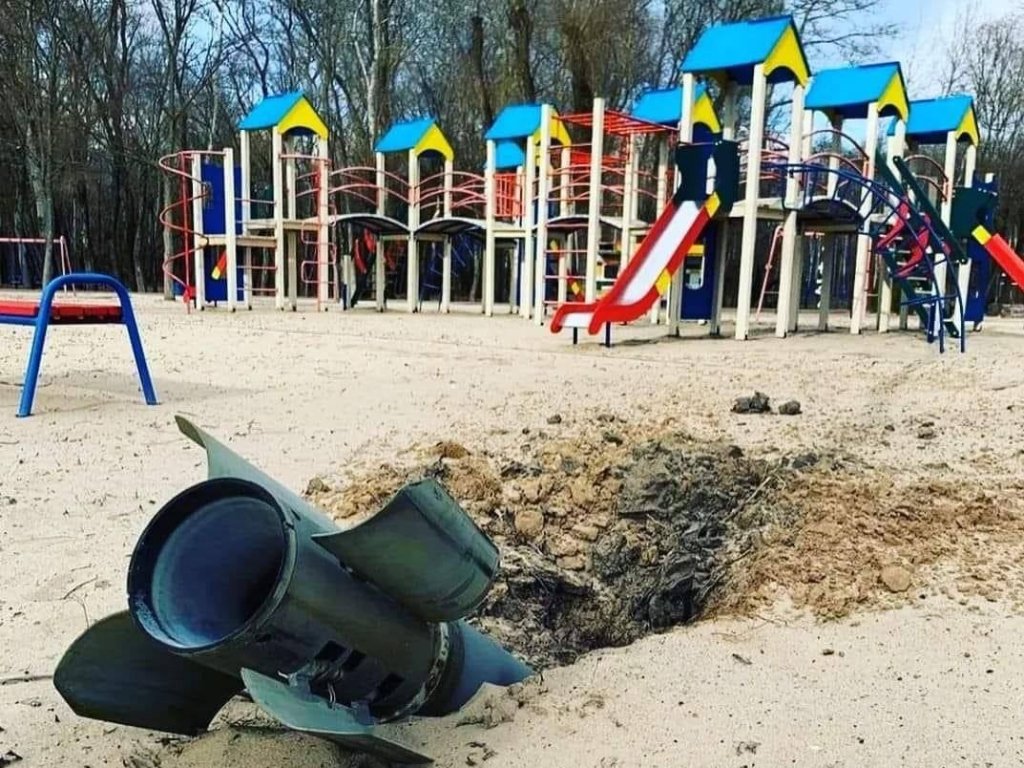 The woman notes that the monsters were in an extremely drunk state. Aresident of one of the Ukrainian settlements in the Kiev region decided to publicly admit that she was raped by drunk Russian soldiers for several hours. Before committing these atrocities, the Rashists shot her husband.
According to The Times, the occupiers committed inhuman actions against a 33-year-old Ukrainian woman in her own house in the Kiev region.
According to the victim, the invaders entered the territory of her private household and smashed her car so that she could not escape. Fortunately, the woman managed to hide her 4-year-old son in the boiler room and the boy had to stay there all night.
The Ukrainian woman says that two Russian soldiers, who seemed to her very drunk, forced her to completely undress and began to rape her in turn, threatening her with a gun. All this time, the corpse of her husband lay near the gate.
When the invaders fell asleep, the victim quickly grabbed her son and fled from her own household. Fortunately, now she and her son are safe and stay with relatives in another city.
" Here, on the playground, he comes up to people and says that we had to leave our house, because there was a war, and there were bandits in the house, and dad stayed. He doesn't know that his father is dead..." , - said foreign she to journalists.
The woman did not dare to confess to her 4-year-old son that his father was brutally killed, and she could not even bury his body, because the village where the family used to live is under occupation.
Ukraine needs your help
Stand with Ukraine and donate crypto. The funds will be used for the support of humanitarian and the Armed Forces of Ukraine.
Send BTC to this address:
1BuB5fmXdzdeZKZnqp7nh9NVCfFQ4dpDdp
Send ETH Ethereum (ERC20) to this address:
0x93e116d2bd7c188415dff7633baefa7e67b75849
Send USDT (ERC-20) to this address:
0x93e116d2bd7c188415dff7633baefa7e67b75849
Send USDT (TRC-20) to this address:
TPnVwdL9BHGnfjqoZyQQriL2iPPPgKXqpw
Read also:
The losses of the invaders are approaching 250 thousand soldiers - data from the General Staff
How Russia hit high-rise residential buildings in Ukraine this year
Ukraine stopped one step away from the "bronze" at the Fencing Championship in women's team saber
Explosions in Moscow: the Ministry of Defense of the Russian Federation commented on the night attack by drones
The Armed Forces of Ukraine destroyed the Strela-10 enemy air defense system near Bakhmut (VIDEO)
Ukrainian defenders eliminated the Russian top colonel Yevgeny Vashunin, who commanded the "Leningrad Regiment"
China secretly sold drones to Russia for more than $100 million - Politico