Ukrainian pilots will learn to fly F-15s and F-16s in the United States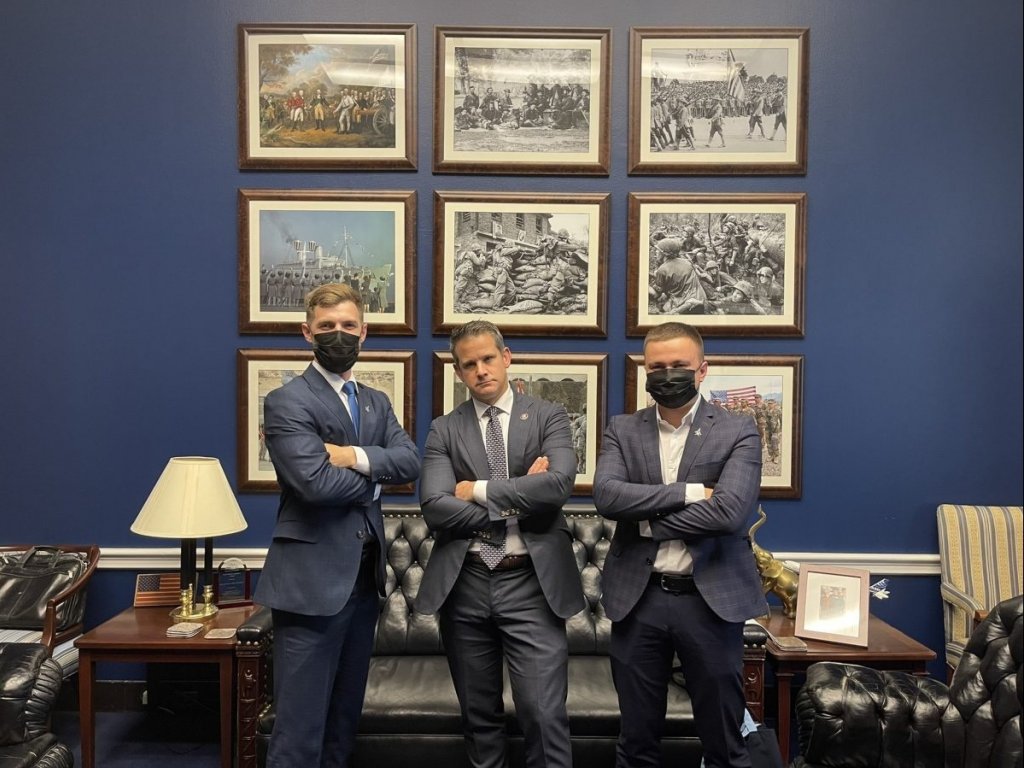 "These men are pilots of the Air Force of the Armed Forces of Ukraine. Many people thought: what will come out of the battle on the first day? But they are still in it. I introduced a bill to train them on NATO planes so that they could switch to F-16s, "said Adam Kinsinger.
A bill to train Ukrainian pilots and crew members on F-15s, F-16s and other aircraft has been submitted to the United States Congress .
This was announced by the congressman from the state of Illinois, a veteran of the US Air Force Adam Kinzinger on Twitter.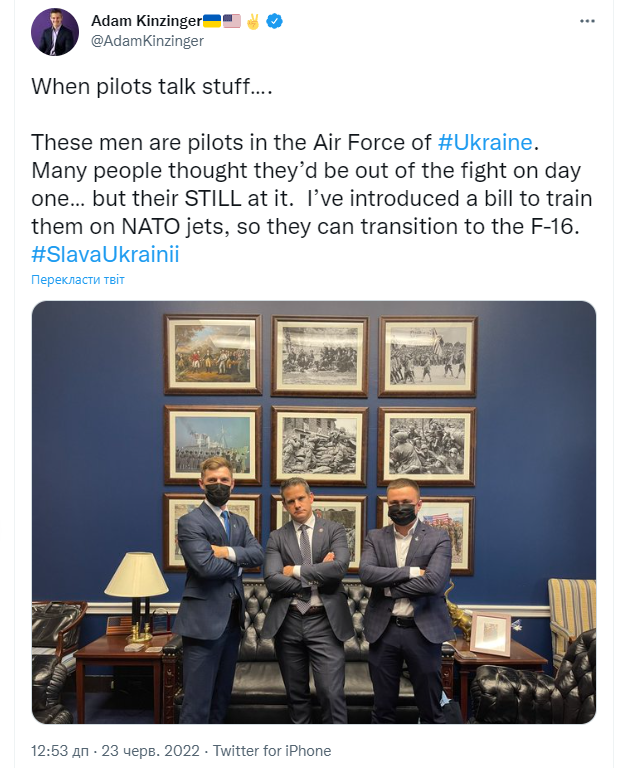 Read also:
In Russia, a junkie son killed his mother, threw her body off the balcony and killed himself by cutting off his penis
Spanish media: Putin's ex-wife sells apartments in Spain
Original sabotage: employees of a Russian defense company "spoiled" Pantsyr air defense system for a blogger's money (PHOTOS)
Analogies of wars: Soviet-Afghan vs. Russian-Ukrainian
Ukrainian Armed Forces destroy enemy electronic warfare system "Palantyn" (video)
How are Russian athletes in uniform going to infiltrate the Olympics? An investigation by Glavkom
Ukrainian paratroopers show how they destroyed a Russian Terminator armored personnel carrier