We're back! - the German embassy in Kyiv has been updated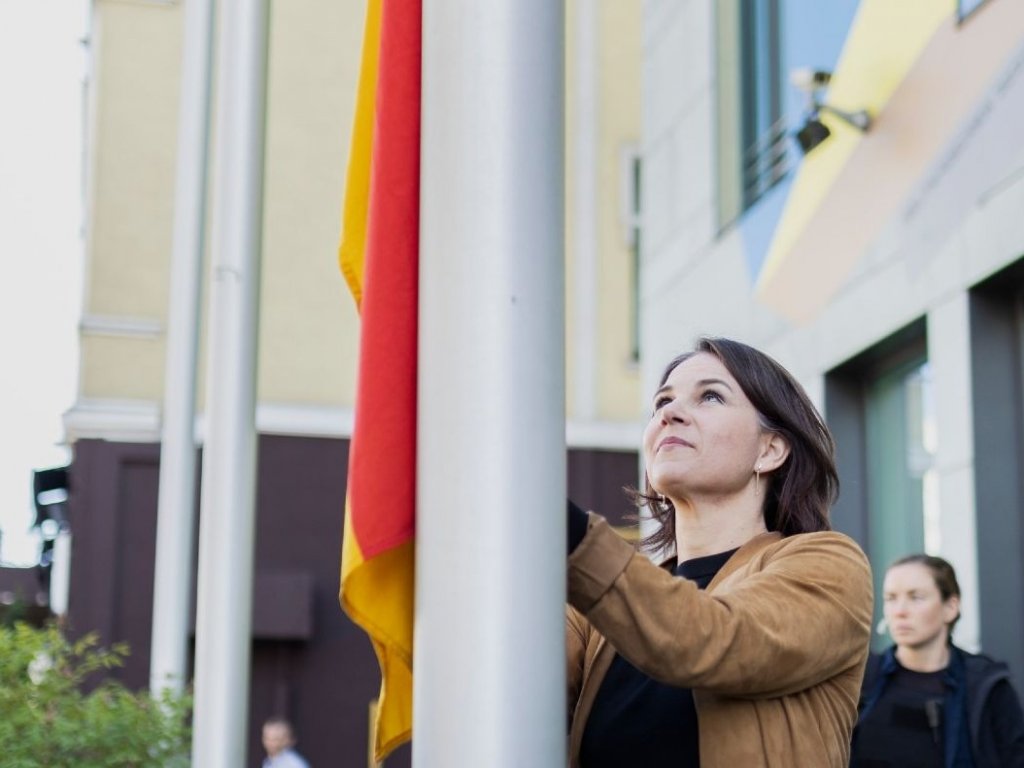 German Foreign Minister Annalena Berbok raised her country's flag near the embassy on Bohdan Khmelnytsky Street in the capital.
Annalena Burbock became the first high-ranking official of the German government to visit Ukraine and Kyiv after the beginning of a full-scale Russian invasion of Ukraine. She had meetings with the Ukrainian authorities, the mayor of Kyiv, and visited Bucha and Irpen. An important part of her visit was the resumption of the German embassy in Kyiv, which had returned from evacuation.
The good news and some photos from the event were published today on the official Twitter account of the embassy by Ms. Ambassador Anka Feldguzen.
UPDATED 12:09 "My colleagues and I returned to Kyiv to show the world that we believe in Ukraine's victory in this terrible war," the ambassador said in a video. By the way, she said it in Ukrainian.
The German Foreign Minister promises full support to Germany in the investigation of Russian war crimes. She also said that the German authorities are working on a complete and irreversible renunciation of Russia's energy resources. In addition, Burbock promised Kyiv support for joining the EU, emphasizing that "no shortest path" is possible here. According to her, the European Union itself needs reforms to accept Ukraine into its ranks.
Read also: $ 1.2 million was raised for Ukraine at an auction in London. Among the lots is a jacket of the President of Ukraine
The enemy has minus 350 occupiers, 17 tanks and 2 helicopters per day. Statistics from the General Staff of the Armed Forces
Coins with Ukrainian national symbols were issued in the United States