Became a widow after three days of marriage: a love story of defenders at Azovstal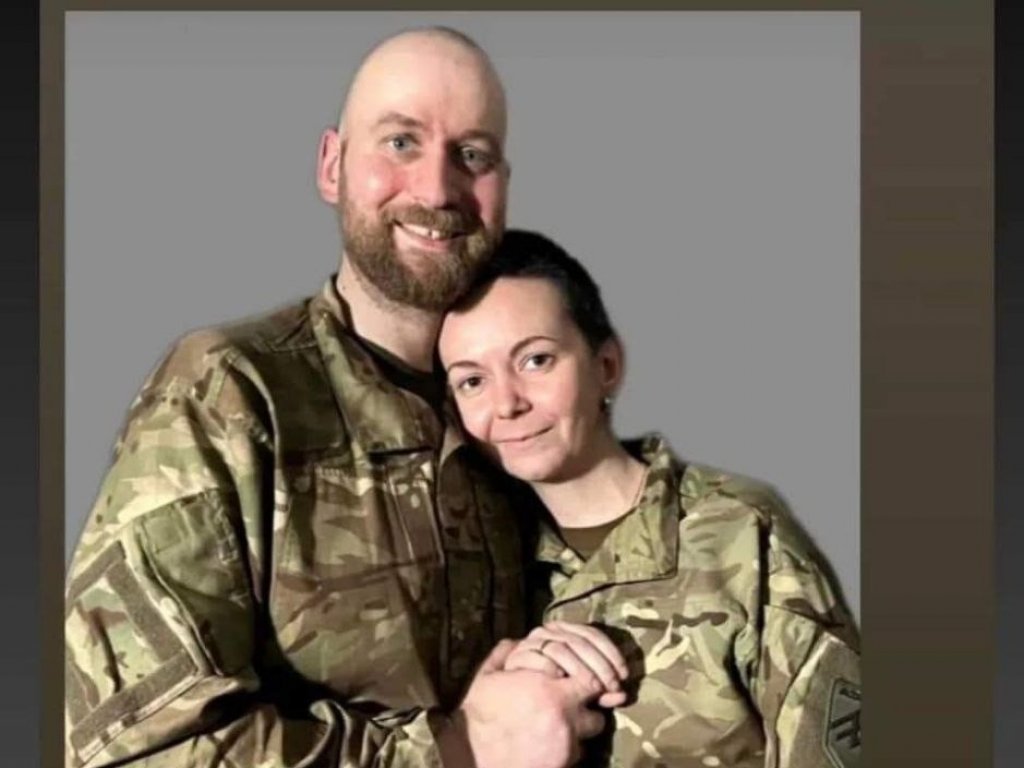 In besieged Mariupol at the Azovstal plant, Ukrainian defender Valeria became a bride, wife, and later a widow.
The girl and Ukrainian border guard Andriy got married on May 5 at the site of the heaviest fighting with the Russian occupiers. However, three days later the man died defending Ukraine, Ukrinform reports .
"We were married on Azov's birthday. Border guard and Azov girl. They just made a report. Here, under explosions and shelling. But it was such a happy day and a happy photo ," the girl wrote.
Valeria says that her beloved Andrew himself made them improvised foil wedding rings.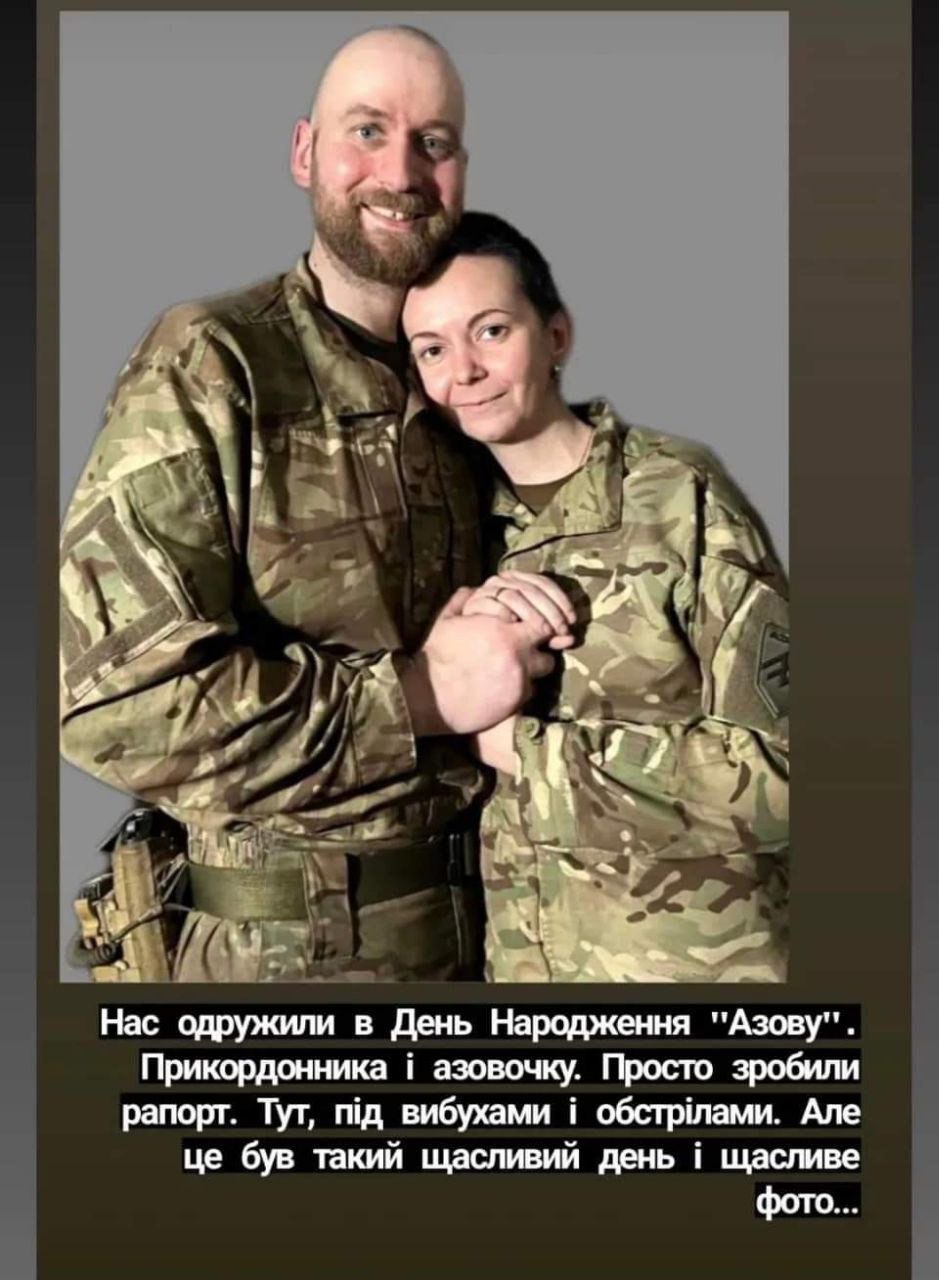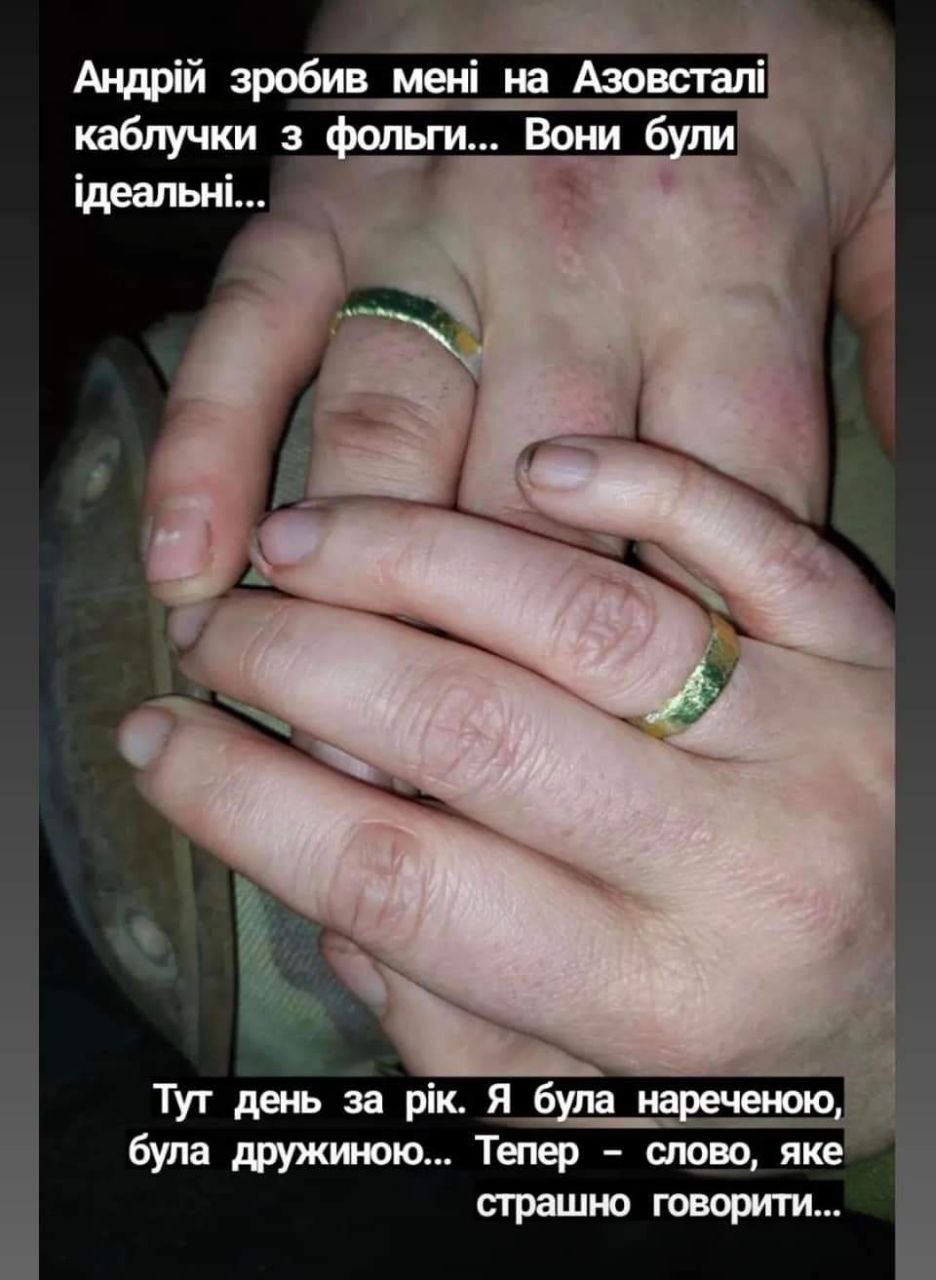 The woman promised her lover to get out of the city under siege and live life for the two of them.
Finally, Valeria dedicated the following words to Andrew:
"You have been my lawful husband for three days.
And you are my love for all eternity.
My dear, my caring, my courageous ...
You were and are the best.
I have your last name, your loving family and memories of a happy time together. "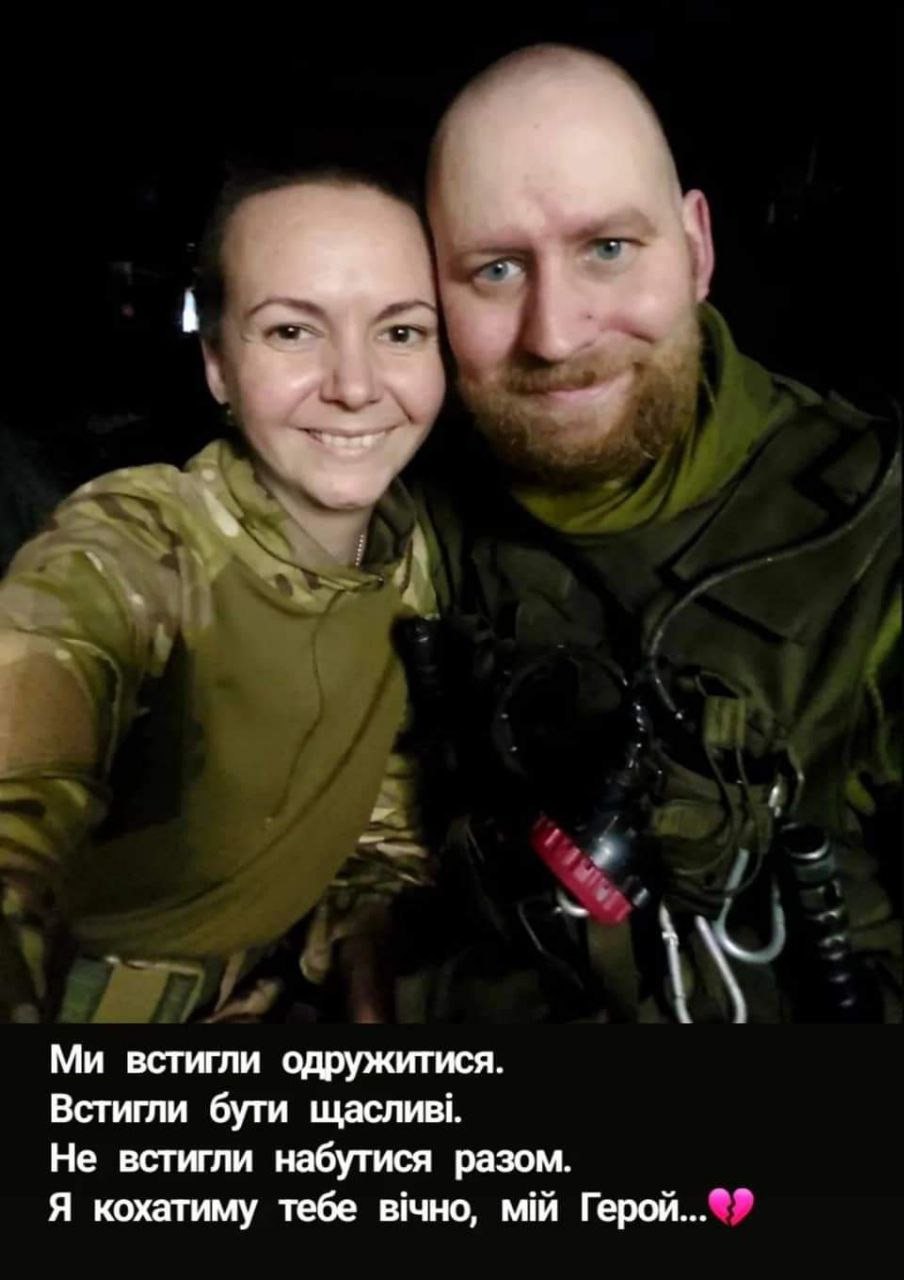 Read also: 200 enemy planes and almost 27,000 occupiers - the losses of the Russian army
Azovstal: Marine commander turns to Ilona Mask for help in evacuation
The Azov Regiment showed photos of wounded soldiers in Azovstal
Chinese journalists managed to accidentally film the flight of Russian tank T-72B3 into space near Mariupol