The best restaurants and bars in Kyiv: Your culinary adventure in the capital of Ukraine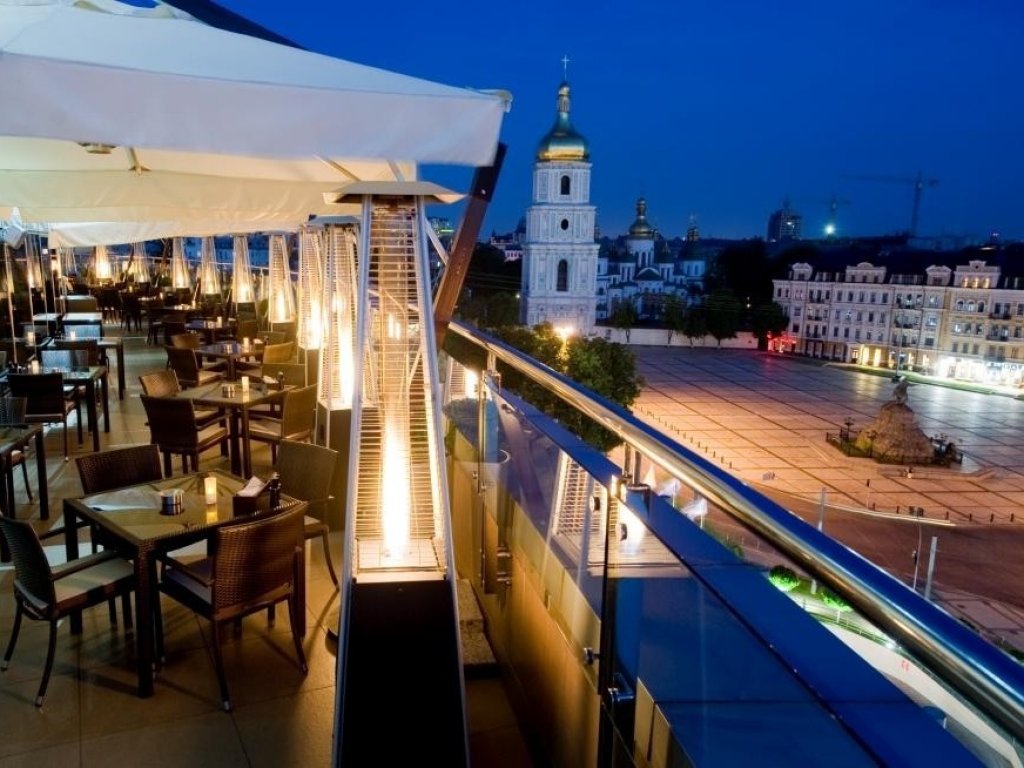 «Where to take a foreign guest in Kyiv?» — It is not the most popular question that users enter into the search engine of their smartphones. We will not advise you to walk along Khreshchatyk or go to the Klitschko's bridge. Instead, the editors of bit.ua provide a list of restaurants, cafes, bars and other places that will be interesting to visit for foreign guests of the capital of Ukraine.
NATIONAL FOOD OF UKRAINE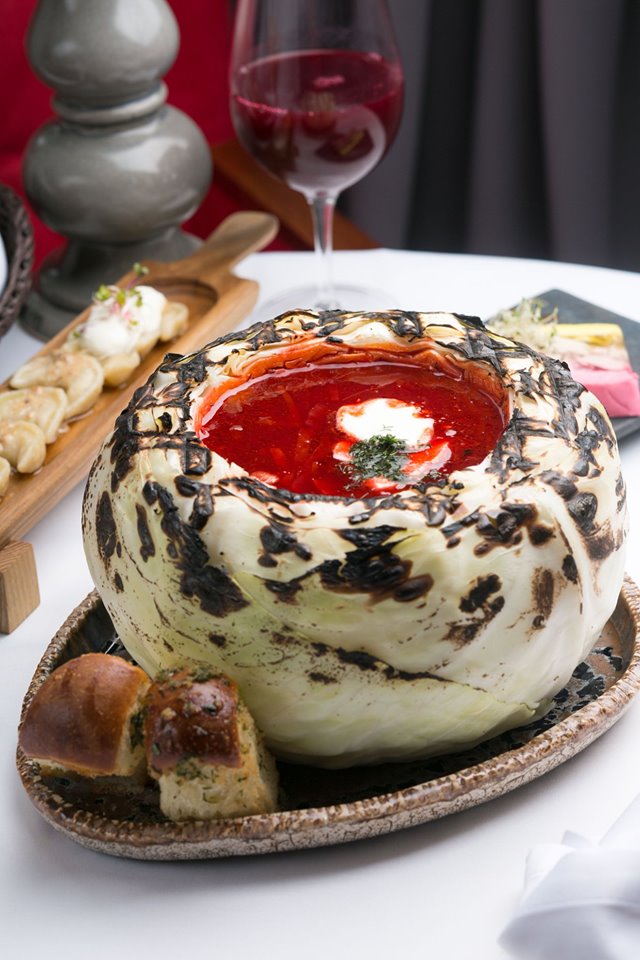 For foreign friends, probably will be interesting to enjoy Ukrainian national cuisine. Therefore, we advise you to take them to the restaurants of Dima Borisov: in Kanapa (Andreevsky Descent, 19A) order white cabbage borsch, in Ostannya Barikada (Independence Square, 1) — tinctures and Ukrainian Burrata (yes, this is real!), in Chicken Kyiv (Khreschatyk St., 15/4) — Kyiv patty, and in VATRA (Gorodetsky St., 4B) — steaks from Ukrainian marbled beef.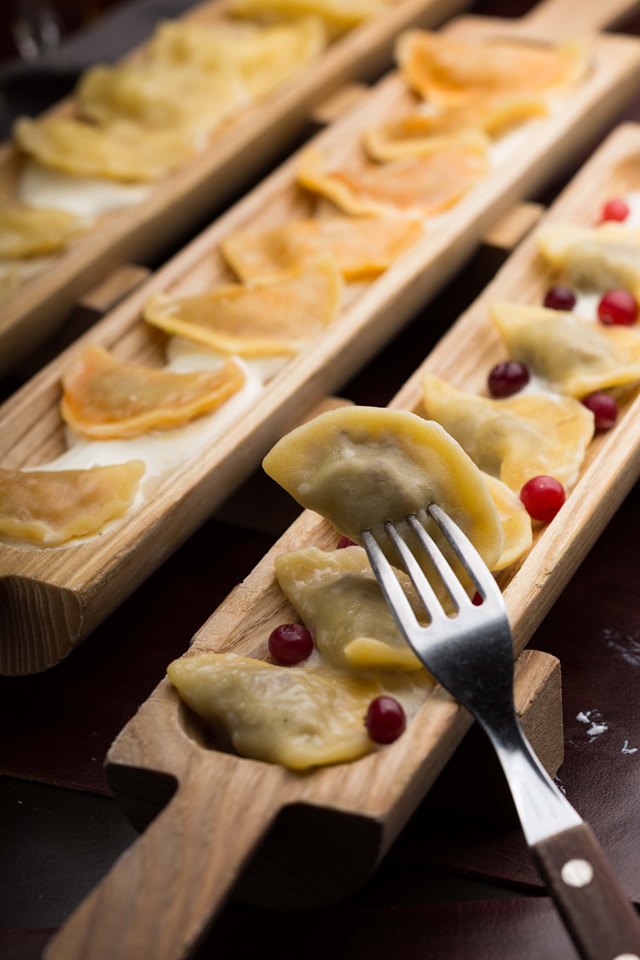 We also recommend visiting the restaurant "100 rokiv tomu vpered" (Vladimirskaya St., 4). Be sure to tell the guests of Kyiv that the restaurant was opened by the winner of the culinary show Masterchef, Yevgeny Klopotenko, who rethinks old Ukrainian recipes in a new way. Also take tourists to the Salo Bar (Basseinaya St., 1-3 / 2) and taste about ten types of bacon (salo) with them (national culinary pride, after all). In the SHO restaurant (18A Mechnikova St.), be sure to order vareniki (dumplings) with a rabbit, draniki (potato pancakes) and holubtsi (cabbage rolls); in the restaurant "Assembleya" (Franko St., 25/40), be sure to talk with the waiter before placing an order: in the kitchen establishments prepare dishes exclusively from seasonal local products, that's why the menu is constantly changing.
If one of your guests loves a fish, we advise you to go for lunch or dinner to one of the "Chornomorka" restaurants, where they daily cook fresh catch from the Black Sea and stew Black Sea mussels in various sauces. Fans of salted fish should go to the Cafe "Seledochnaya" on Podil (Yaroslavskaya St., 5/2) — where you can order over 20 types of salted fish: herring, sardines, ivasi, sprat, hamsa, mackerel, and many other fish pickles.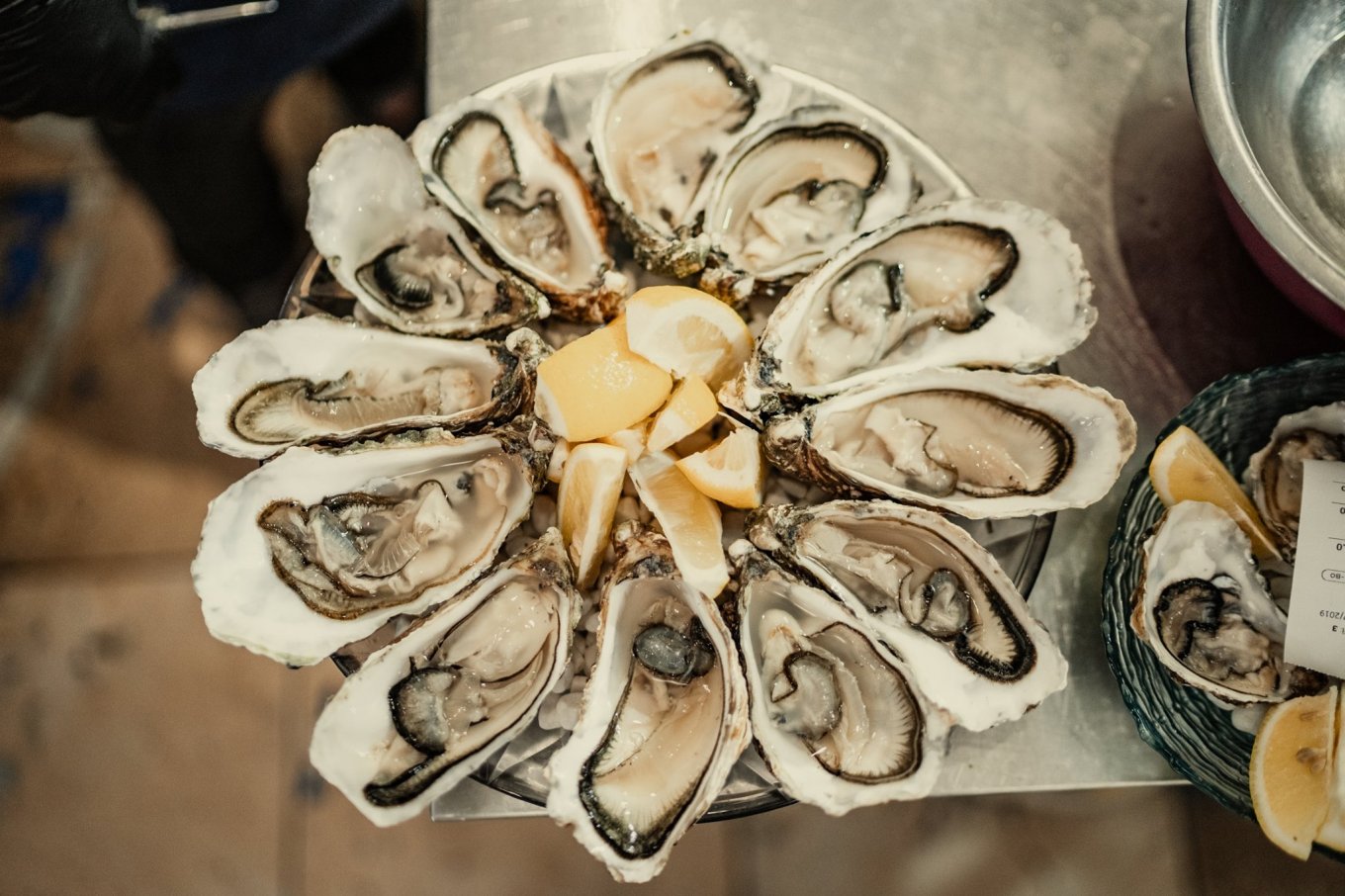 OTHER FOOD
Not all tourists prefer to eat salo, borsch, and vareniki, some of them want to taste more understandable dishes. For example, pizza, pasta, Asian noodles or Israeli pita with hummus and meat. If your friends want to try the pizza, we advise you to take them to pizzeria Napule '(9 Mechnikova St.), where classic Neapolitan pizza is prepared under the direction of Italian Giuseppe Irollo.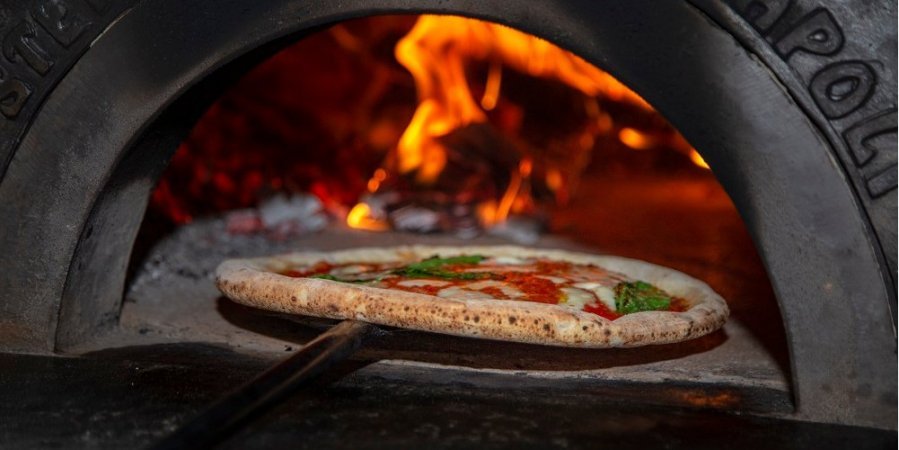 Besides, we advise you to book a table in the Positano restaurant, which is located in the Silver Breeze shopping center. It also serves classic Neapolitan pizza in a wood-fired oven. And this place is included in the list of the best pizzerias in Europe, we consider this a good reason for the visit. Separately, we want to note Mimosa Brooklyn Pizza (1/2 Basseinaya St.) — unlike the aforementioned pizzerias, Brooklyn pizza, cooking here, characterized by a long fermentation dough and crispy crust.

Those who like pasta, prosciutto, Burrata, Vitellia Tonato, minestrone, and other Italian delights, we recommend the restaurant "Ital'yanskaya redaktsiya" (43 Bolshaya Vasilkovskaya St.). Fans of Middle Eastern cuisine are we advise to come to Adelle (29 Bolshaya Vasilkovskaya St.), where they are treated to turkey shrimp, baked cauliflower with sesame sauce tahini, baked eggplant and Burekas — filo pastry pies.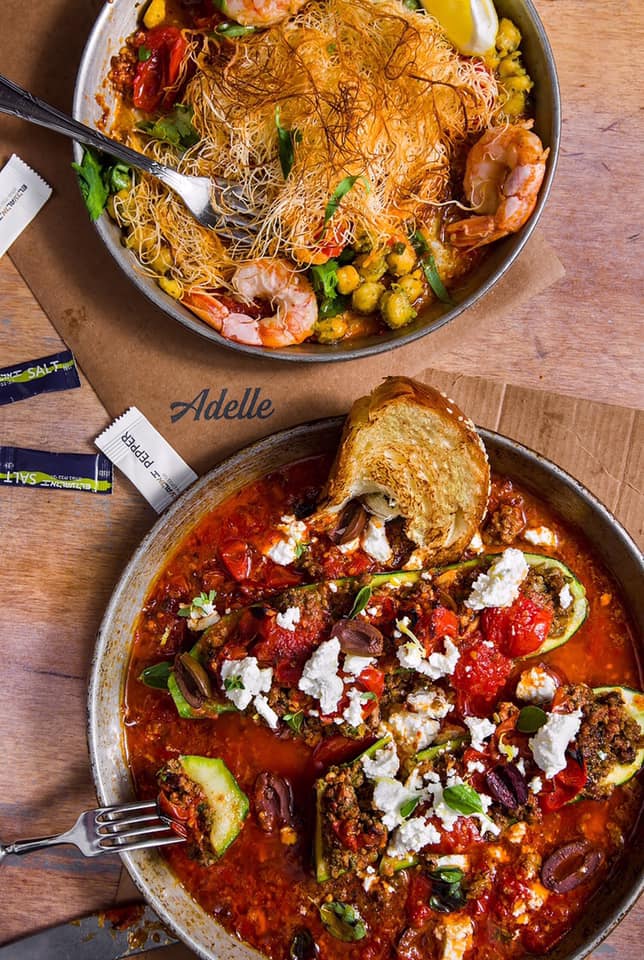 If tourists suddenly want something Asian, take them to Spicy NoSpicy (114 Bolshaya Vasilkovskaya St.), where chef Yury Priemsky, who has been to Asia several times, prepares authentic Asian food. And for those who like Japanese rolls, we advise to check out Fish & Pussycat Sushi Bar (5B Basseinaya St.) or the Philadelphia roll & bowl (10 Shota Rustaveli St.), where portions of considerable sizes are prepared. If the guests of the capital decide to try Georgian dishes, the better place for this is the Mama Manana restaurant (44 Bolshaya Vasilkovskaya St.; Kirby 5B St.), in the menu of which you can find khachapuri, khinkali, lobio, ajapsandali, and other traditional Georgian dishes.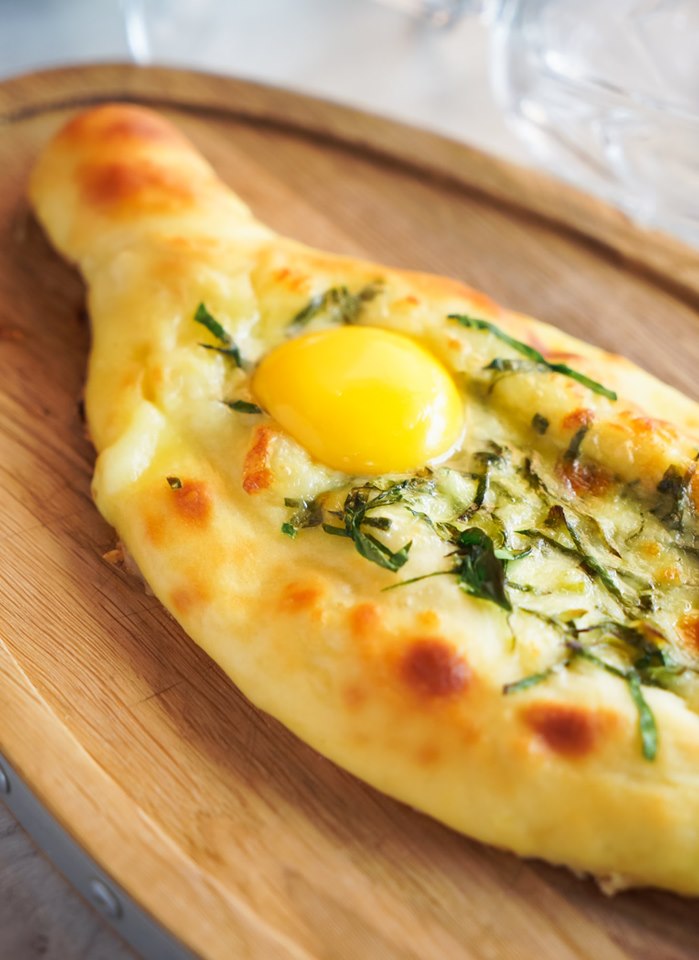 If your guests want to not only eat but also relax in a refined atmosphere, we recommend visiting the premium restaurant Alaska (Sichovykh Streltsov St., 20). The menu contains dishes of Mediterranean and Italian cuisine, which are prepared under the leadership of the brand chef of the restaurant Giacomo Lombardi.
The main emphasis on the menu is seafood, led by king crab. Here you can independently choose it from a large aquarium. The waiter, according to tradition, advises you to take a selfie with alive crab. A nice bonus will be the price of a whole crab dish and also live music: from Thursday to Saturday, cover bands sing on stage in Alaska. We advise you to book a table on the summer terrace and order dishes from the updated menu.
BARS IN KyiV

Where to go in Kyiv in the evening? Of course, to the bar! We offer not just to visit a particular bar, but to arrange a bar crawling - a party popular in Europe, when a crowd of people goes from bar to bar, having fun talking to each other and tasting different cocktails and shots.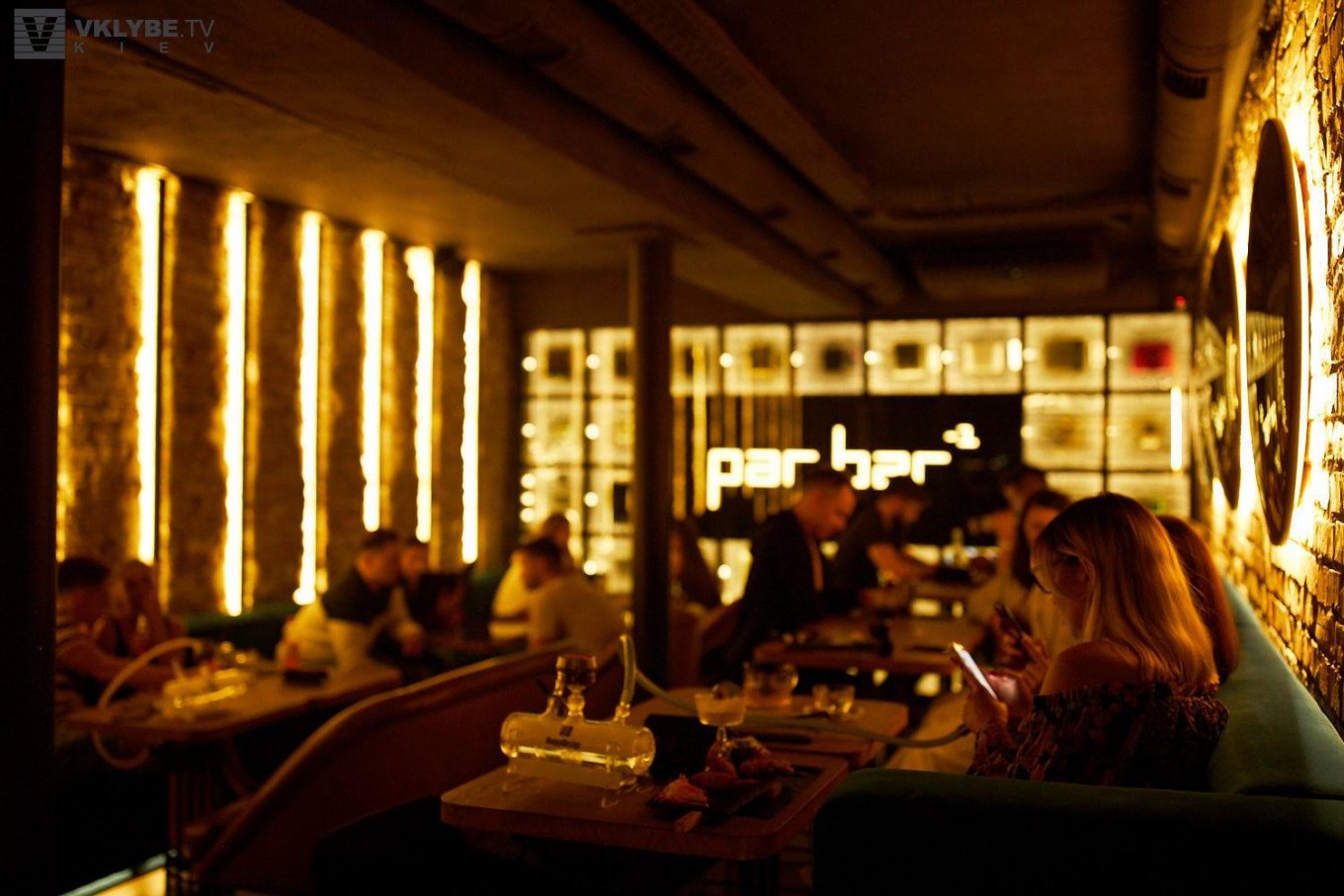 For example, you can arrange a bar-crawling in the area of ​​the Sports Palace. We recommend starting this route from the Par Bar (10 Shota Rustaveli St.). In this place, cocktails can be supplemented with hookah or popular dishes from the cuisine of different countries. The cocktail card contains about two dozen designer cocktails based on gin, bourbon, whiskey, tequila, rum, and vodka. If you are a supporter of the good old classics, bartenders can make any famous mix for you. All cocktails are prepared exclusively on premium alcohol with the addition of natural fruit purees or syrups.
If you want to arrange a bar-crawling in the Khreshchatyk area, then we recommend starting your alcoholic way from the beginning of the street near European Square.

And if in the evening you suddenly find yourself on Vozdvizhenka, we advise you to arrange a bar crawling right there. You can start the tour in the bar of the TV presenter Dmitry Gorovenko Mai Satai (51, Vozdvizhenskaya St.). This summer, the bar menu was updated at the restaurant, adding some cool teak cocktails - the so-called variety of tropical multi-component mixes. Such cocktails are great for Asian dishes: satay kebabs, noodles, and ramen.
ENTERTAINMENT IN KyiV
For those who like not only to drink but also to have fun, we recommend choosing places with some kind of entertainment program. Start your evening with a pre-party at Par Bar² (11 Solomenskaya Street), which is located near the Solomenka landscape park. Here, to the music of popular DJs, you can try Asian dishes, smoke a hookah and tune in to further active entertainment. Speaking about the hookah. If you like to smoke outdoors, we recommend booking a table on the summer terrace, which is acknowledged as one of the largest and greenest in Kyiv. A nice bonus will be a view of the starry sky — when the weather is fine, the roof opens over the terrace. There are also places for large companies where you can relax even while lying down. Girls will appreciate the swing with soft seats.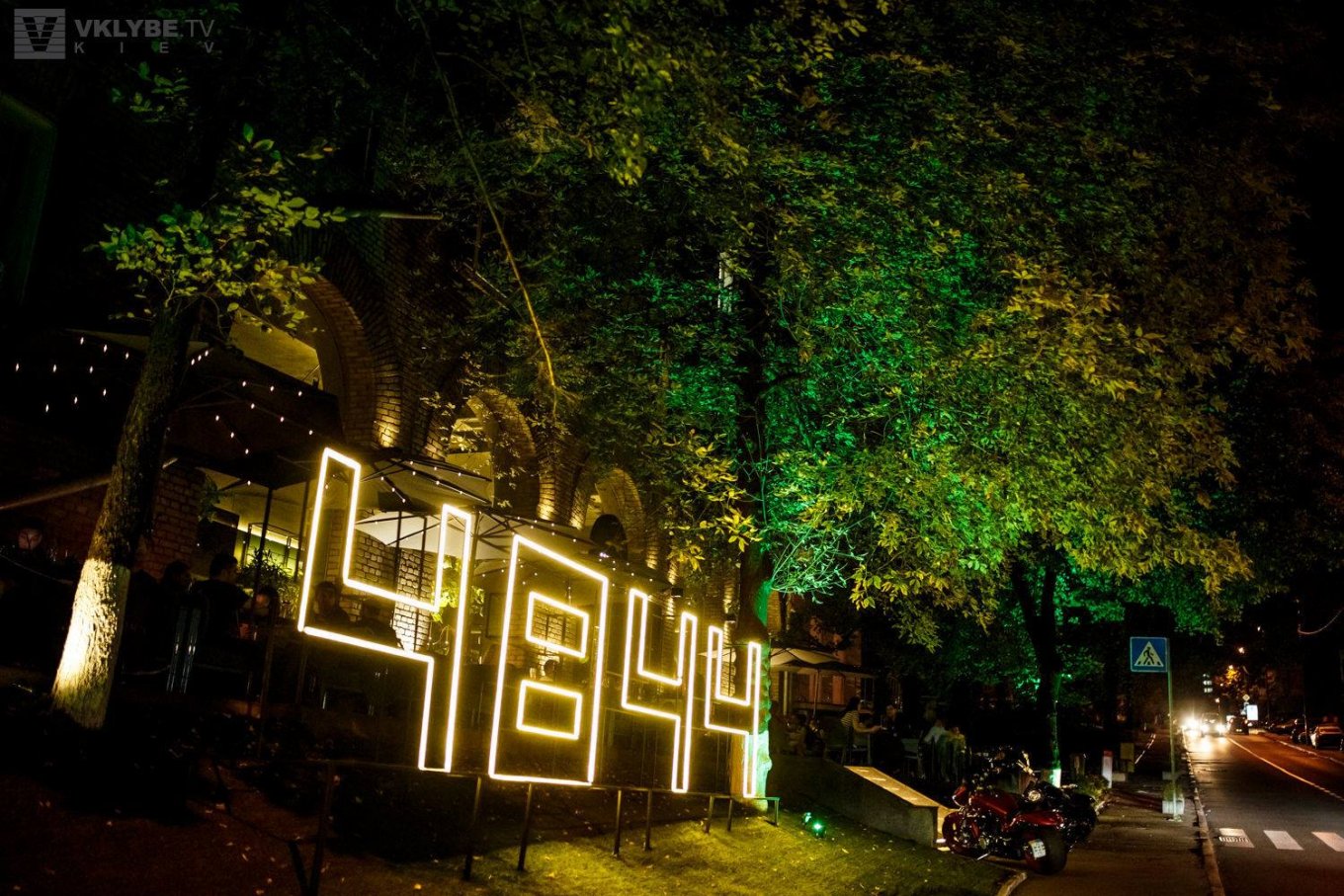 Another place for fans of the "smoky" — 4844 Outlaw Bar (Klovsky descent, 13), which is located in two-level premises of a pre-revolutionary building near the gastronomic street Mechnikova. The institution is made in a modern interpretation of the US style of the 60s, referring to the atmosphere of a modern Manhattan bar. Hookah fans love this place for their skill in creating original tobacco mixes. Hookahmans will help you choose a convenient device (both classic and designer glass ones are available), and they will also advise on the choice of tobacco.
The 4844 Outlaw Bar is divided in such a way that each guest can find their own comfort zone. If you want to be in the thick of things, we advise you to reserve a seat next to the bar counter where you can communicate with the bartenders and watch how they make cocktails. And if you prefer a relaxing rest and sincere conversations — take a seat on the terrace: during the day it is cool from the green of centuries-old trees, and in the evening flickering candles create a relaxed atmosphere.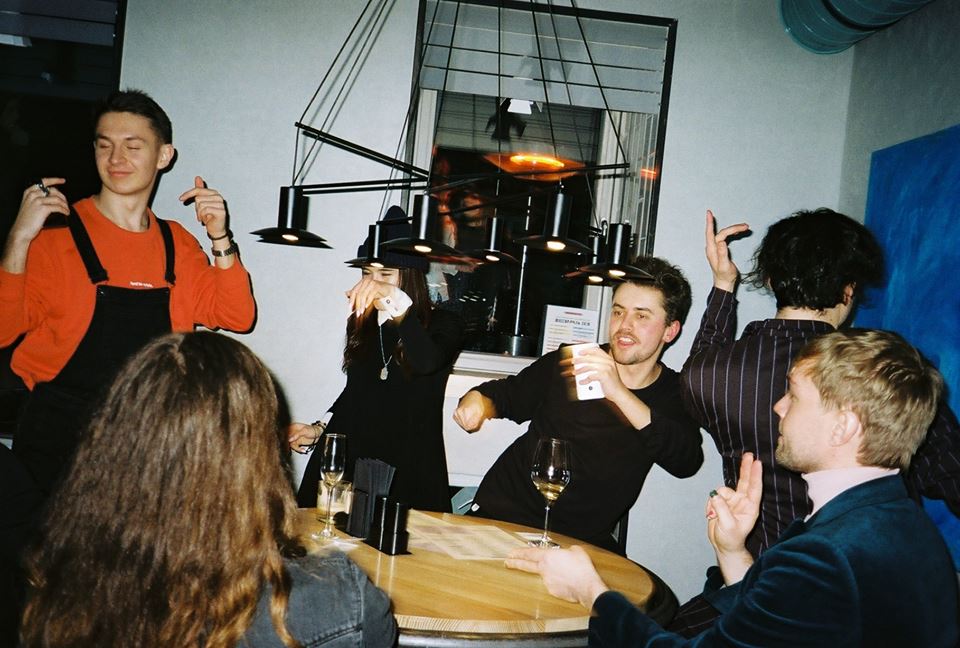 For lovers of dancing, we recommend the bar Hangover (3A Grushevsky St.). From Thursday to Sunday, popular DJs play here. The music is very different: from progressive electronics to nostalgic hits of the 80-90s. You can also dance in the Bar "Bezdel'niki" (38 Saksaganskogo St.). By the way, people dance here not only on weekends but also on any day of the week. It mostly sounds funky, disco, hip-hop and house. In addition, you can choose your favorite track in a jukebox.


Read also:
Gastronomic victory: Ukrainian borscht was included in the UNESCO cultural heritage
During the three months of the war, the Mafia humanitarian restaurant in Kyiv prepared more than 600,000 dinners
"Delicious Guard": the chef of a popular restaurant in Kiev has been preparing dinners for soldiers for two months