"Delicious Guard": the chef of a popular restaurant in Kiev has been preparing dinners for soldiers for two months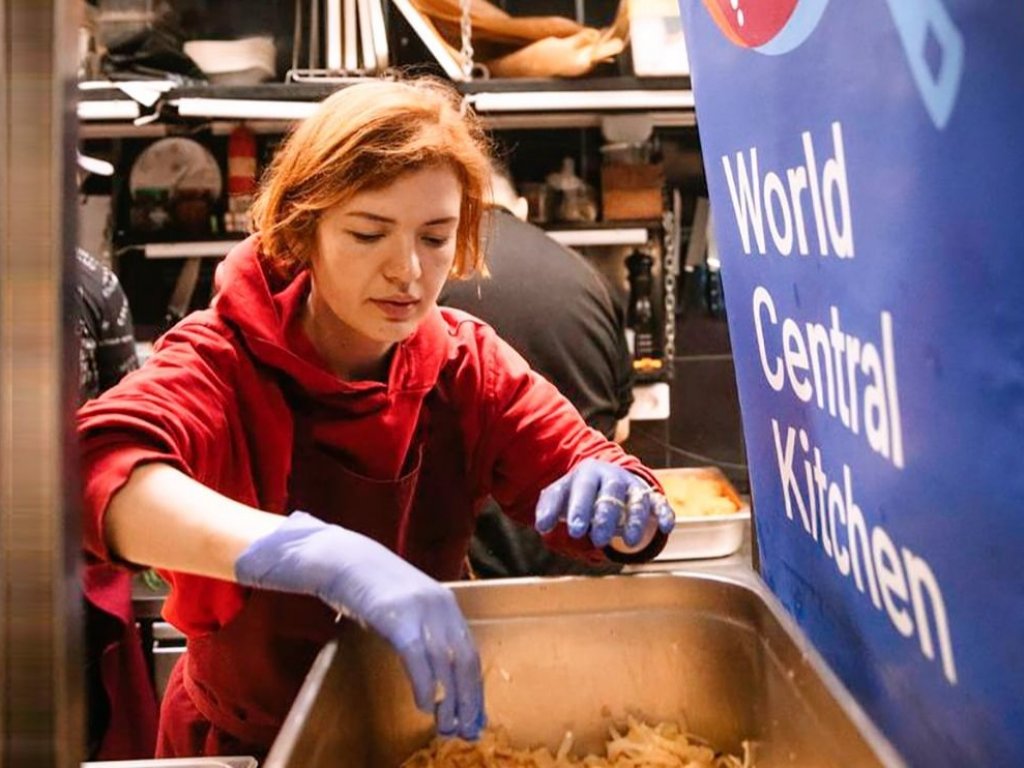 When the war broke out, Katya decided not to leave the city and began to prepare for the Armed Forces, defense and hospitals.
Kateryna Tkachuk is 36. She comes from Vinnytsia and has lived in the capital for the last 15 years. She is an art teacher by education, but six years ago she took a step towards meeting her dreams and started cooking.
For more than two years, the woman has been preparing for visitors a rather pathetic, as it is called, "Instagram" and recognizable metropolitan institution on Vasylkivska. When the first rockets fell in Kyiv, she decided not to leave the city, and together with her colleagues she started cooking lunches for the Armed Forces, the Terrorist Defense and patients of the capital's hospitals.
Katya says that this is how she found her purpose in this struggle - similar to almost 100 years ago her maternal grandparents who fought in the UPA…
Interestingly, Kateryna is a member of the Ukrainian association "Delicious Guard", founded by the Ukrainian Restaurant Association. Since the second day of the war, they have worked together to prepare almost a million dinners.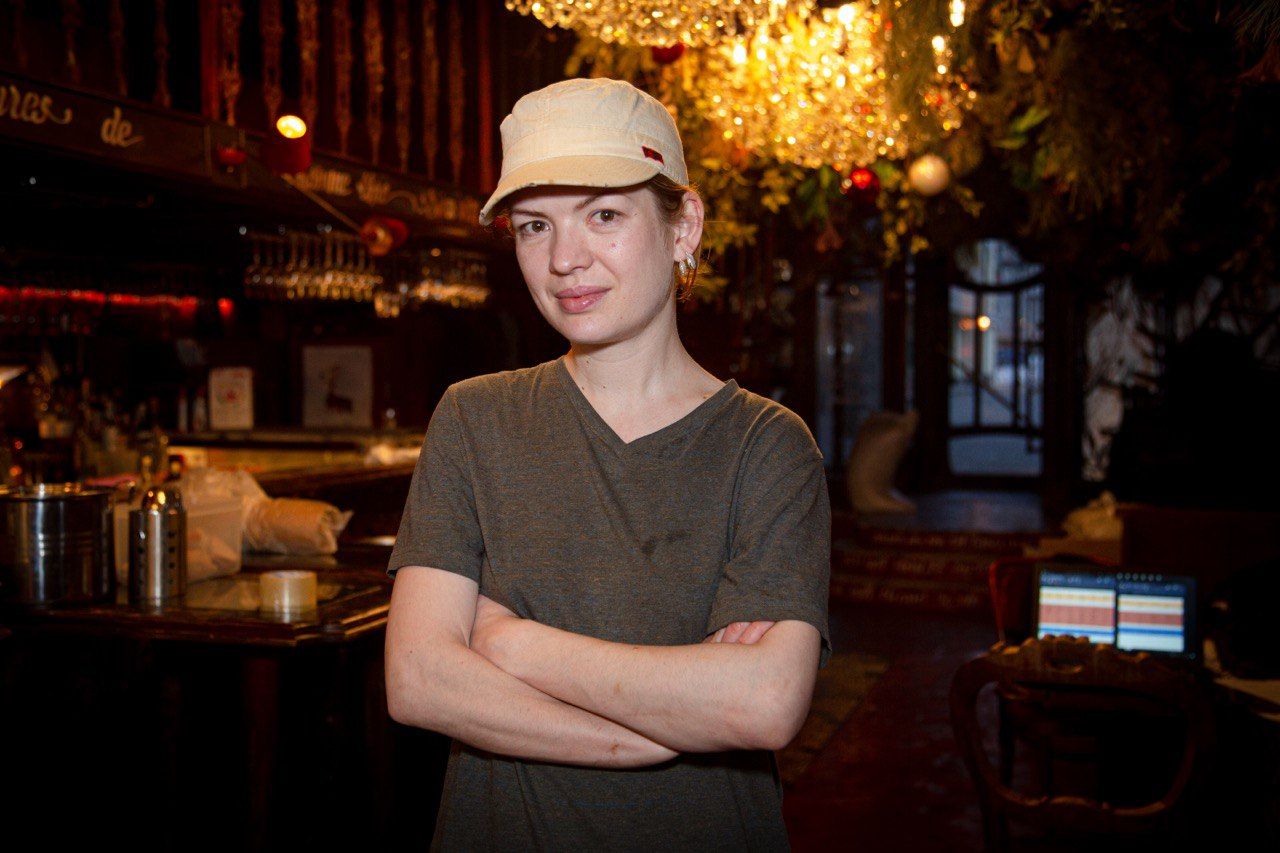 The Ukrainian association Smachna Varta actively supports ambulance stations, the railway station, the Kyiv Regional Clinical Hospital, the Amosov National Institute of Cardiovascular Surgery and numerous food distribution points in the occupied cities and villages of the Kyiv region. Philanthropists feed delicious dinners to all who need it.
"Delicious Guard will work as long as it takes," organizers say.
***
- Katya, how do you remember the morning of February 24?
- You know, the first two days of the war I could not fully understand what was happening. I did not believe that this was even possible. She was in some kind of prostration. And did not panic at all.
- Did you immediately plan to stay in the city?
- So. I knew I would not go anywhere, although I did not understand what I would do here. The realization came sometime on the third day of the war. I started reading the news and came across information that people need food. There is nothing else I can do as well as cook. Therefore, they spontaneously began to organize with the team. They mentioned that we still had some food left in the restaurant. The products would be spoiled anyway, and we were able to use them for a good cause.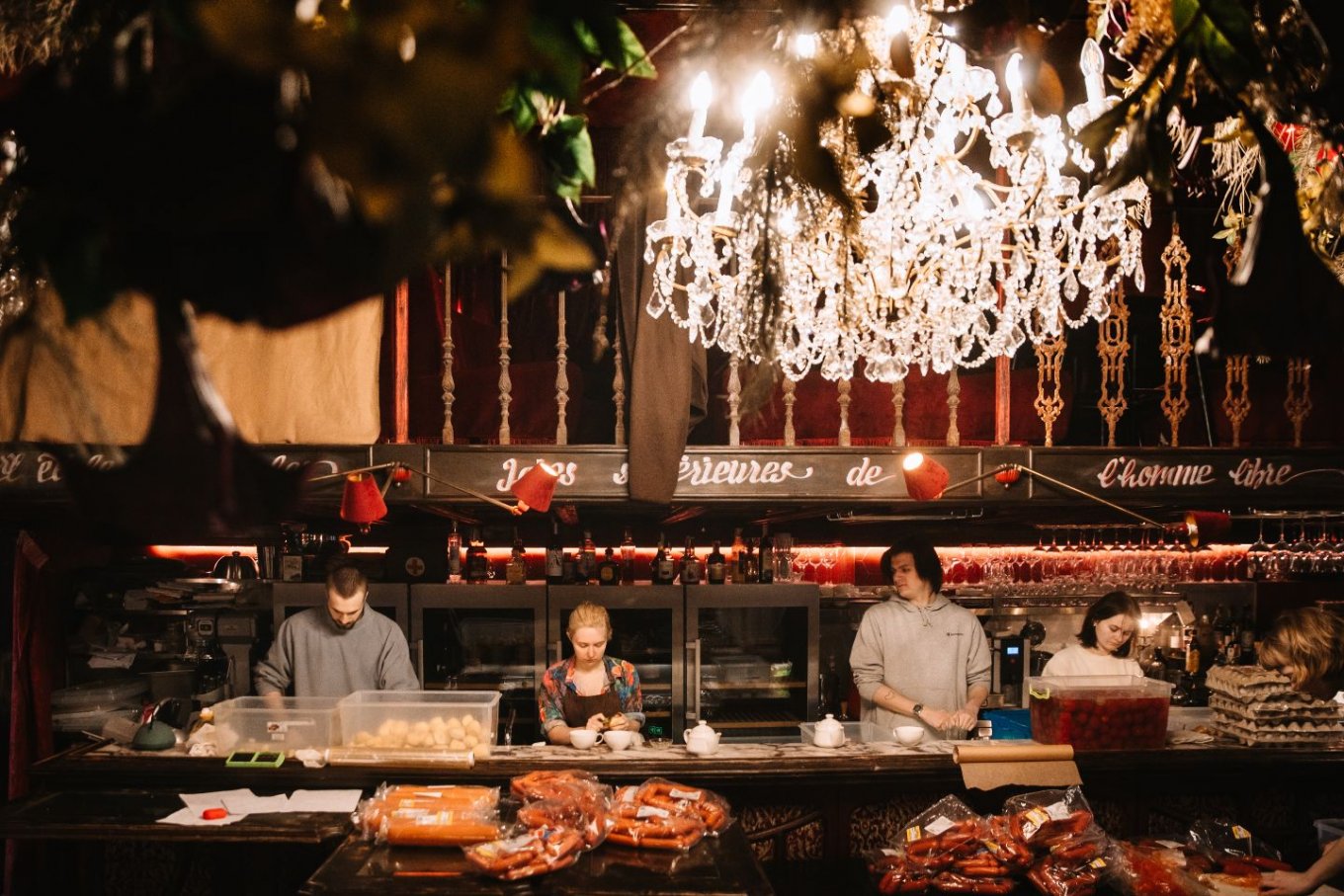 At first we prepared from the food we had. Then they bought some ingredients at their own expense. But our finances were also running out… Fortunately, there were volunteers on time who were ready to deliver food, and our task was to cook dinner directly. We were also supported by guests of the restaurant.
- How did the owners react to this?
- They did not object and helped all this time what they could. We had premises, equipment, and this is the most important thing.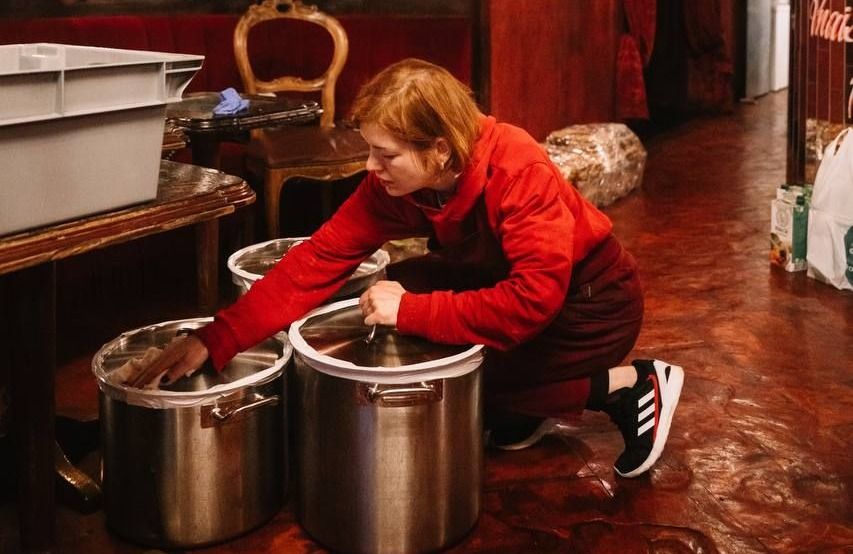 - Who do you cook food for?
- At first we closed only point needs. There was an announcement that someone needed food - and we imported. And in a few days, through volunteers, they began to purposefully prepare for our Armed Forces, guys from Terro Defense, patients of Kyiv hospitals. In particular, 300 people from Oleksandrivska Hospital, Military Hospital, Kyiv Oncology Dispensary, etc.
- Tell us how the menu was formed. We understand that it took a lot and a lot…
- Before the war, my task was to cultivate gastronomic tastes in people, to acquaint with novelties, to experiment, and already during the war - shifted the emphasis in favor of simplicity and speed. People don't need experiments now. It is important to be full, healthy and feel good. And that the food gave at least a little warmth and comfort.
Mostly the portion includes a side dish - it can be potatoes, rice or pasta. And also meat, fish, sausage. To make it even healthier, add stewed vegetables or salad. We also offer dairy products. There were also the first dishes.
In general, we plan the menu so that the dishes are not repeated. If it's porridge today, it's potatoes tomorrow, and pasta tomorrow. Even in such conditions, it is important for us that people enjoy it.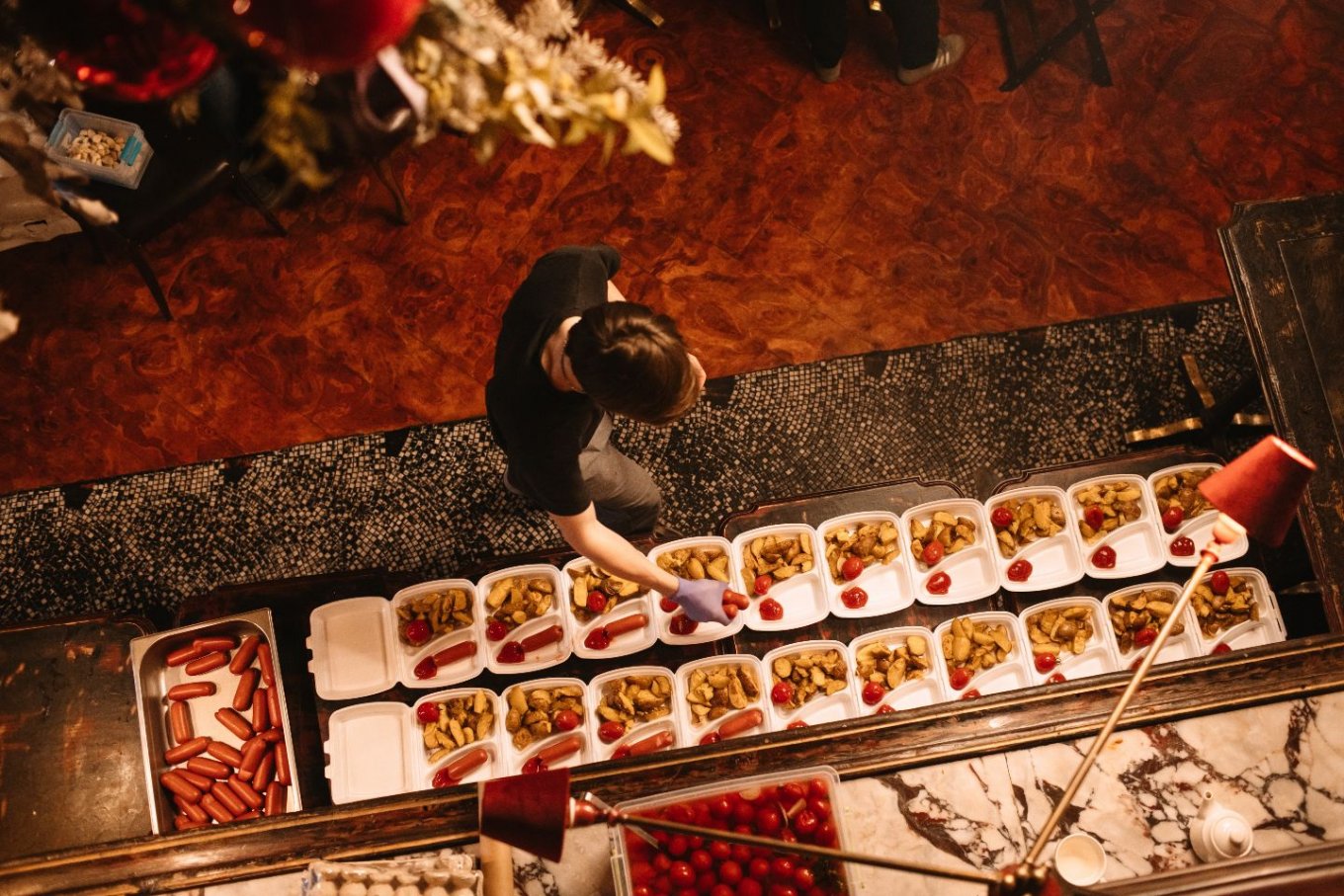 - And how many portions do you prepare every day?
- We started with 200. Later - an average of 900. The maximum was 1500.
- How many people were involved in cooking so many dishes?
- There were days when two or three cooks worked in the kitchen. But we are also helped by volunteers - they clean and cut vegetables. In total, the team has about 12-14 people. We cook from early morning to late evening.
- I understand that you live in the restaurant all this time?
- Yes (laughs, - ed.) I have everything I need here now, and it's convenient - because I don't waste time on the road.
- During these two and a half months, what day or moment do you remember the most?
- We had the honor of feeding one of the battalions of the Armed Forces, which stood on the defense of Kiev. Then the boys were transferred to the east. But before leaving, they came to us and thanked the whole team. I remember we all had tears in our eyes then. Just to the ants.
Also, I will probably always remember my emotions when you are tired late at night, but so happy, because you were able to be useful to people in this difficult time, you were able to feed them. He was able to live another day and get closer to victory. This is probably the most important thing.
By the way, I remembered how we were once delivered about 10 kilograms of truffle paste, which we later treated our "wards". Not everyone understood it, but here's the thing: it was the war that gave them the opportunity to taste this delicacy.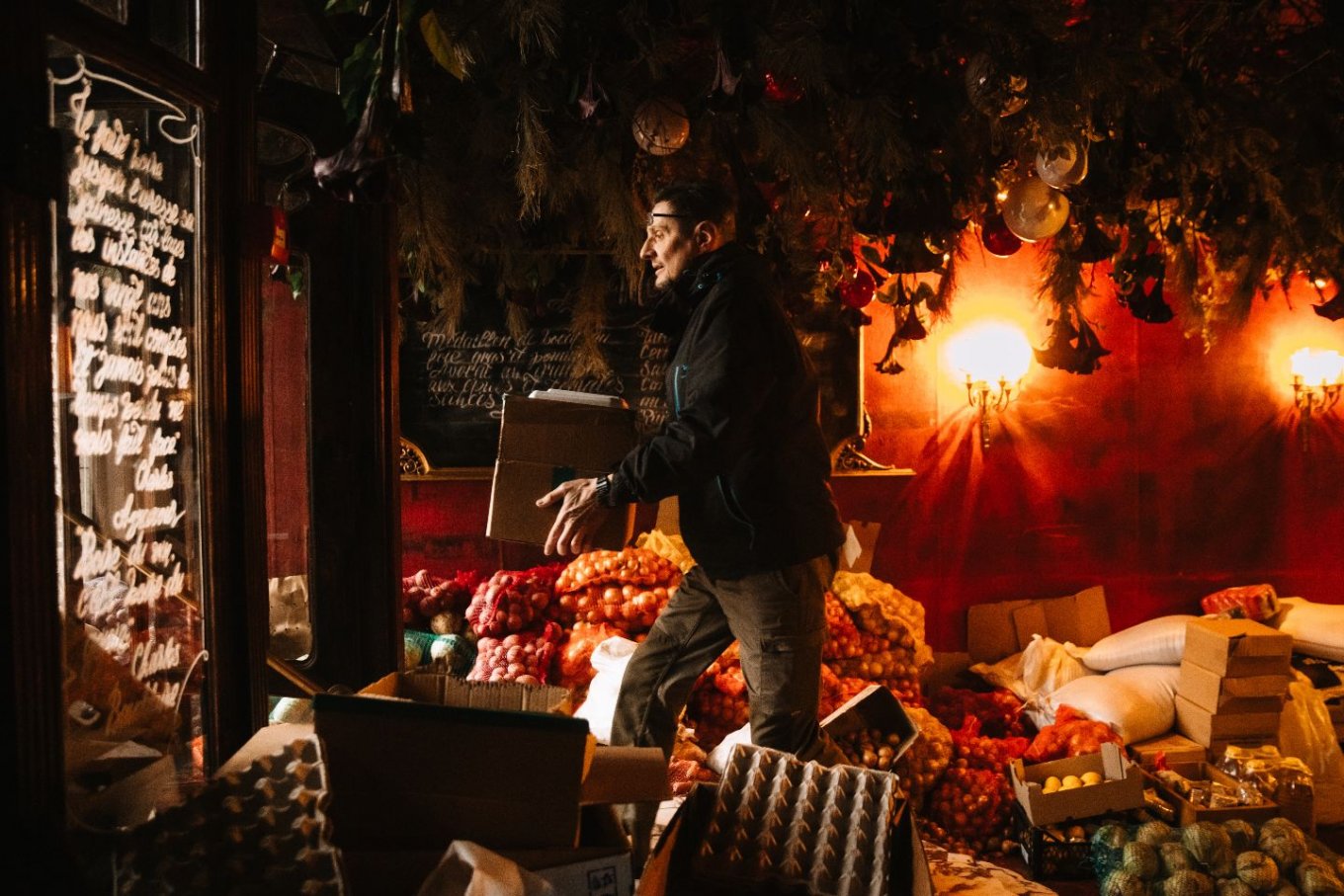 - Katya, you were in Kyiv when rockets arrived in the capital. How did your loved ones react to this? Probably worried about you.
- My mother is from western Ukraine. Both my grandparents fought in the UPA.
And after the war they were repressed, and my mother was born far from home. When I decided to stay in Kyiv to be useful to my country in such a difficult time, she supported me. It so happened that our family has never stayed away from important processes. And somewhere I realized that I could not do otherwise.
- Is the restaurant open now and how do you see its future in the near future?
- The institution is not working now. And it will not open in the near future. Of course, the economy must work and help the country, but we are not idle and we are also contributing - on our culinary front.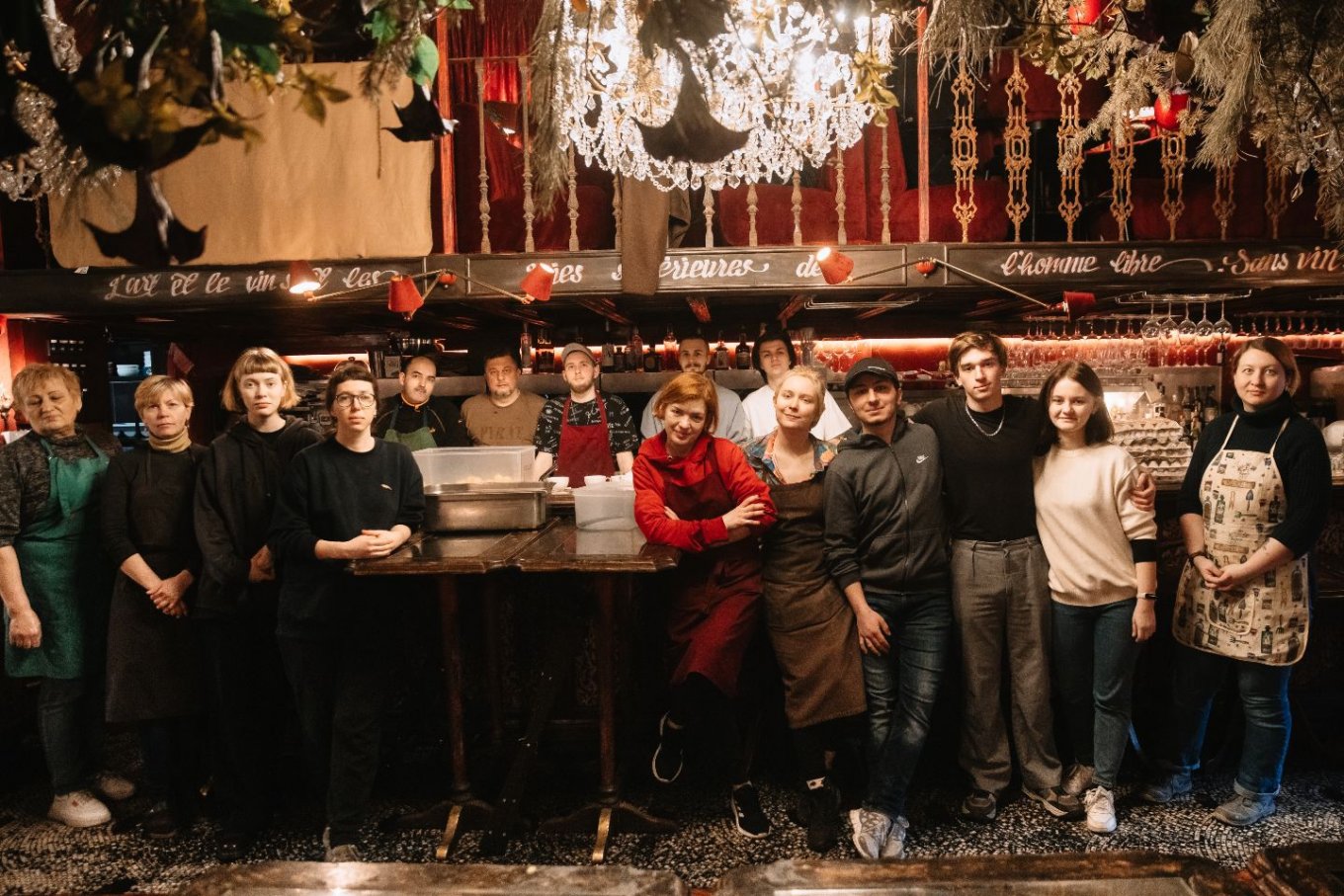 I confess that it remains strange to me that at a time when some are starving and dying of hunger - others will enjoy gourmet dishes somewhere on the terrace, drinking a glass of Prosecco. In my opinion, even if we open up, some part of our work should still be dedicated to charity. This may sound pathetic, but war cannot affect individuals. It's about our future. Everyone must contribute.
Olena PETRYSHYN , "Evening Kyiv"
Read also:
Canadian volunteer Wali about war and disappointment

19-year-old KPI student Oleksandra Anikieva died at the front

Kalush Orchestra showed a video for the song "Stephanie", shot in Bucha and Borodyanka

Became a widow after three days of marriage: a love story of defenders at Azovstal