During the three months of the war, the Mafia humanitarian restaurant in Kyiv prepared more than 600,000 dinners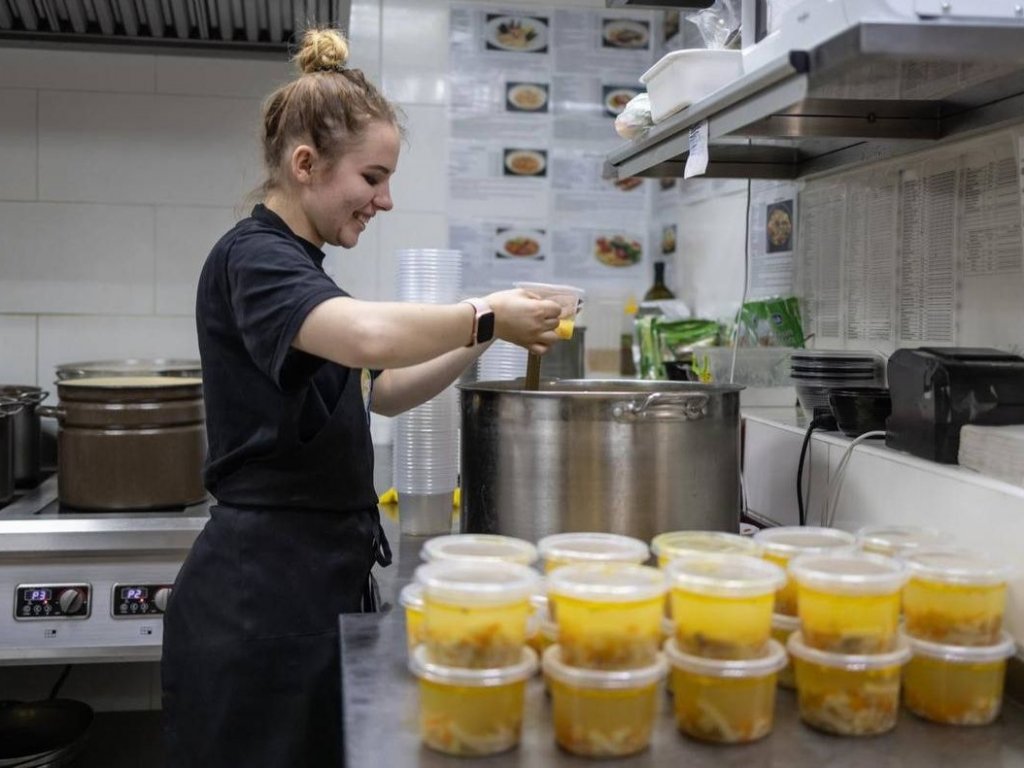 In the first days of the Armed Forces and the Defense Forces, they fed risotto with shrimp and pasta with truffles.
The Mafia Humanitarian Restaurant is an association of Mafia, Casta, Yakitoria, Georgia, BAO and NAM restaurants, which have been preparing lunches for the elderly, children, railway workers, hospitals, the military and anyone in need since the end of February.
Each of the restaurants before the war had its own concept and audience. Mafia is a modern democratic restaurant with Italian and Japanese cuisine, Casta - Pan-Asian, Yakitoria - Japanese, Georgia - Georgian, BAO - modern Chinese, NAM - Vietnamese. All of them have been united by Ukraine since February 24 and a sincere desire to help people.
Vecherny Kyiv continues a series of publications for the special project "Heroes of the Economic Front" about the big and small business of the capital, which did not stay away from the war and helped those who know how to do their best.
In three months of work in Kyiv alone, the team prepared 697,056 portions of hot lunches. Food was handed over at the request of SRW, charitable foundations, and volunteer organizations. They also opened restaurants for people who needed support. Taras Seredyuk, co-founder of the network , told Vecherny Kyiv how it was possible to organize the work during the war.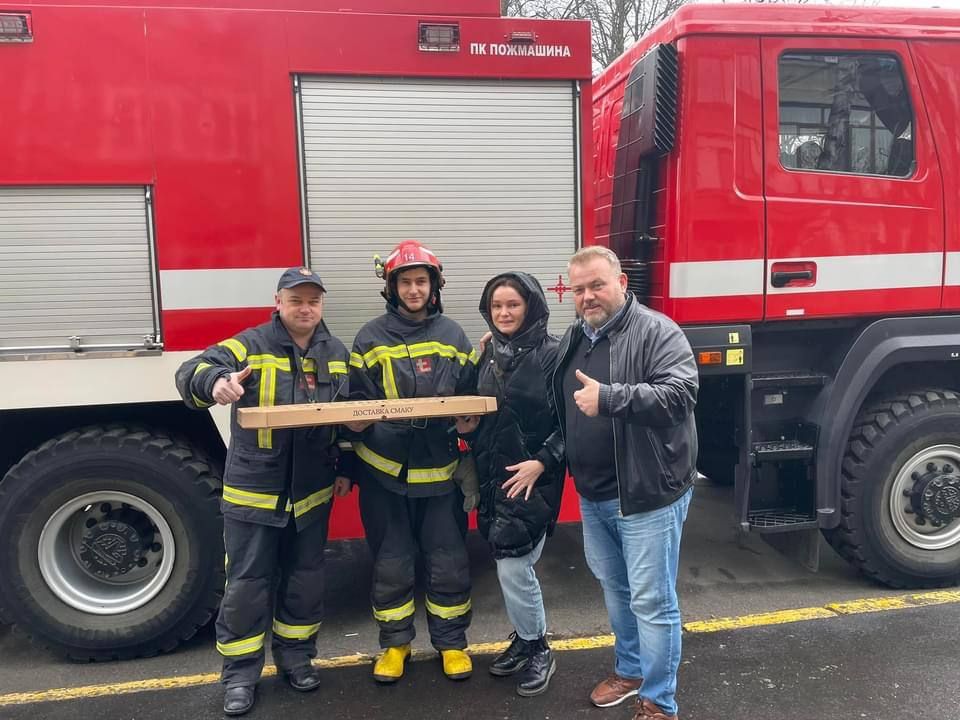 THE FOUNDATION KILLED LOCKDOWN
The precondition for the creation of such a powerful volunteer project was the operation of the restaurant chain during the lockdown in April 2020.
"It was a blow to the restaurant industry, there was a catastrophic stop. In order not to lose the team and do something useful, we trained for doctors who struggled with covid, "Taras Leonidovych recalls.
Even when Ukrainians evacuated from Wuhan were brought to Nova Sanzhary in February 2020, the network approached the Ministry of Health and the Ministry of Internal Affairs with a proposal to feed them restaurant food. Then they allowed to transfer home-made cookies, nuts, desserts. And already during the quarantine, the restaurant chain organized regular delivery of lunches to doctors in several medical institutions in Kyiv, Kharkiv and Dnipro.
"During the lockdown, we made 100,000 dinners, and it seemed extraordinary. Thanks to this, we saved the team. We were assisted by suppliers and manufacturers. It was then that the foundation of our volunteering was laid. Before that we were raising money for our army. And here the desire to worry about people in difficult situations came to the fore, "says Taras Seredyuk.
DRG IN RESTAURANTS IN THE FIRST DAYS OF WAR
On February 24, learning that the war had begun, Taras singled out two important things. The first is that it is impossible to run a restaurant business during the war, we must forget that there is a large restaurant company, and build everything anew. That is, to "zero" the business, to abandon it, so that it was not so difficult to lose something every day.
The second is not to expect that the war will end tomorrow, to adjust that it will be for a long time. So, try to keep what is possible. On the same day, a management meeting took place, at which they decided to open all the restaurants and try to work in them.
According to the co-owner of the network, there were few visitors on February 24, but among them were sabotage and reconnaissance groups. Yes, in the NAM restaurant sat men with a Russian accent. They did not want to pay, they say, tomorrow will pay in rubles. The director sent a security guard, they poked him with euros and said: "Don't speak to us in your dog's language. Russia will be here tomorrow, you will feed us for free. " And on the 24th they called the WAO restaurant and booked a dinner with champagne for the battalion - "in two days".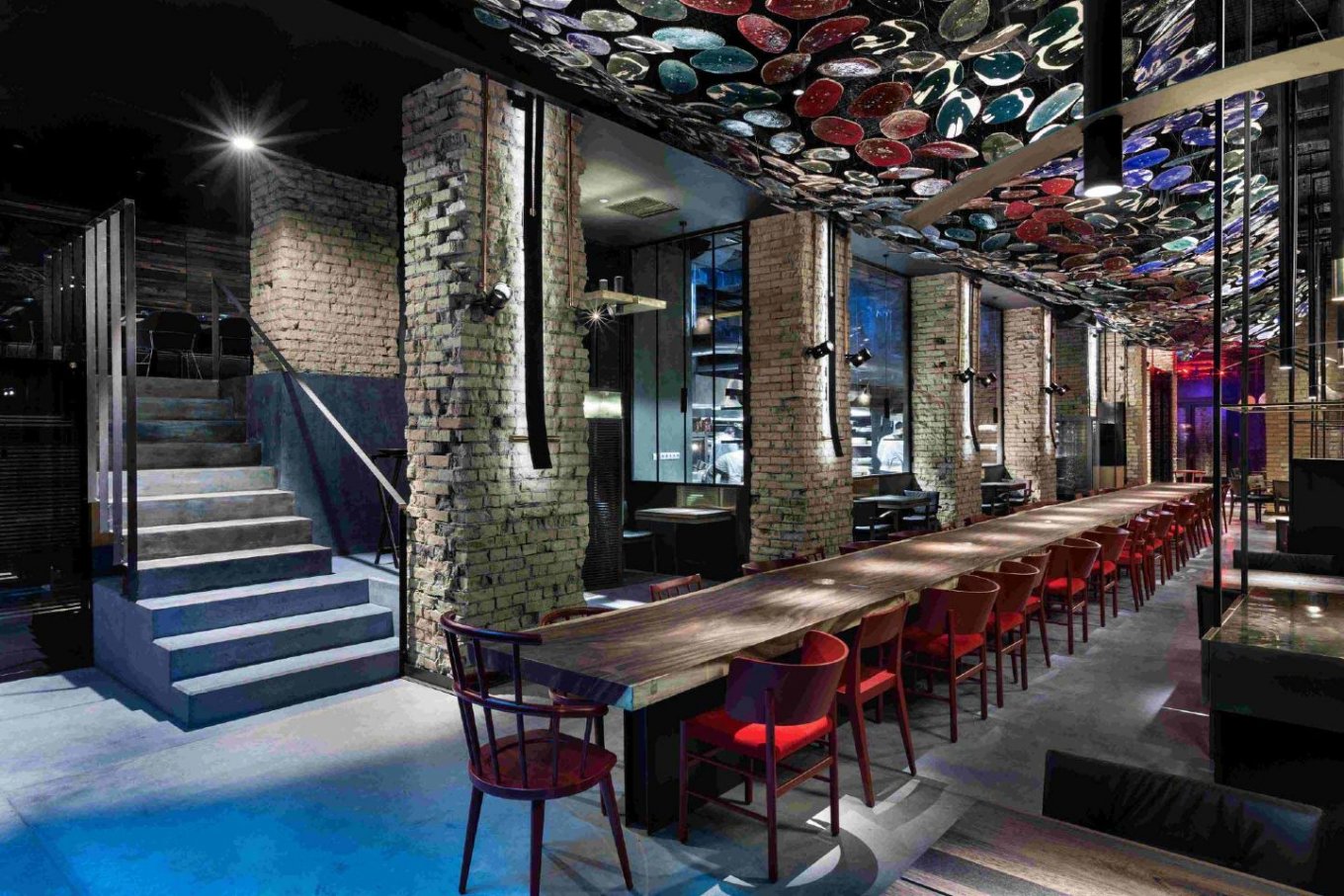 PIZZA FOR ZSU AND THE FIRST HUMANITARIAN RESTAURANT IN TROYESCHINA
As soon as the restaurant chain reported on the page that it had not closed and was working, an acquaintance from the Ministry of Internal Affairs wrote to Taras Leonidovich. He said that they have a lot of conscripts who have not yet had time to quickly organize meals. And asked to bring something to eat. They made and took away 10 pizzas.
"I realized that the demand for food will be great, and we have completely stopped commercial activities. Then he gave the command to cook from all the products we have, and there will be those who want to get food, - Taras Seredyuk recalls. - We started preparing for the SRO and the Armed Forces, offered food to ambulance doctors in Kyiv and Kharkiv. Four of our chefs went to the TRO, they also told about us. We had a stock of food for two weeks. There was no point in postponing and freezing. So they started to cook and pass on these products - they were pasta with truffles, risotto with shrimp, etc. "
They immediately started looking for food, stocking up on vegetables, cereals, salt, sugar, and flour to keep working. They bought everything at their own expense. The demand grew daily. There were more and more people who went to the TRO to strengthen the army and the police - and they needed food.
The first humanitarian restaurant was opened on February 27 in Troyeschina. This institution was new, it has been operating since December 2022. With a small kitchen and hall, but stylish and cozy.
"Despite the rocket attacks on people, it could be scary to sit only in basements and apartments. They had somewhere to get socialization and care. That's why we opened the door and prepared hot dishes to invite everyone, - shared Taras Leonidovych. - We understood that the products would run out. Therefore, visitors were invited to leave as much money as they want.
At the same time, one MP learned about our idea, who initially gave us products from the warehouse and money for logistics. We made a poster "Humanitarian Restaurant". Initially, 10-15 people came, and in May there were already more than a thousand visitors every day. We still baked cookies in the oven, which was offered as a compliment from us. "
PARTNERSHIP WITH WORLD CENTRAL KITCHEN FOUNDATION
The humanitarian work of the network was noticed by the World Central Kitchen Foundation, which helps food people in difficult life situations. Its founder is the American Michelin-starred chef Jose Andres. For almost 2.5 months he was personally in the hot spots of Ukraine - in Kyiv, Kharkiv, Dnipro, Zaporizhia, etc. He inspired and organized the work of volunteers.
It was this fund that helped Ukrainian restaurateurs the most. With his support, more than 300,000 dinners were prepared in Ukraine every day.
"Until recently, we prepared 30,000 dinners a day. This would be impossible without the systematic assistance of the fund, - says Taras Seredyuk. - They provided products and compensation for expenses: utility bills, salaries. This is an important help to the restaurant industry in Ukraine and a salvation for those who need food.
The restaurant industry needs to be preserved, because it is about social responsibility. After all, a lot of people are employed in this field. And for guests who have the opportunity to eat in a restaurant at such a difficult time, it gives a feeling of care and hope.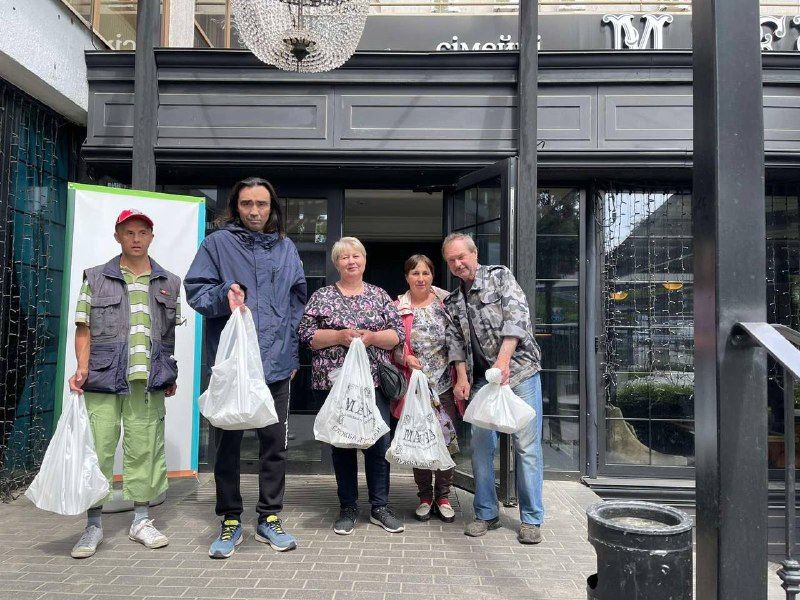 The World Central Kitchen Foundation has also set standards for lunches. For the first prepared one or two soups, for the second - necessarily a vegetable salad. Of course, compote. They asked to serve less french fries - in the beginning there were a lot of them, because the Ukrainian network McDonald's gave its stocks to volunteers. Sausages were also cooked in the first days, because it is fast.
Gradually switched to chicken, buckwheat, cutlets, dumplings. Sandwiches were good for Ukrzaliznytsia, they were prepared for train crews, migrants, people at the Kyiv railway station. They also came up with pancakes online.
"Once the children asked him to make pancakes. I couldn't, I learned the recipe from my mother-in-law. When I fried it, I realized that it was a cool dish. It is quick to prepare, low cost, and most importantly - fills the house with comfort - recalls Taras Seredyuk. - We bought pancakes and started cooking pancakes in every restaurant. To give them as a compliment for the comfort of our guests. "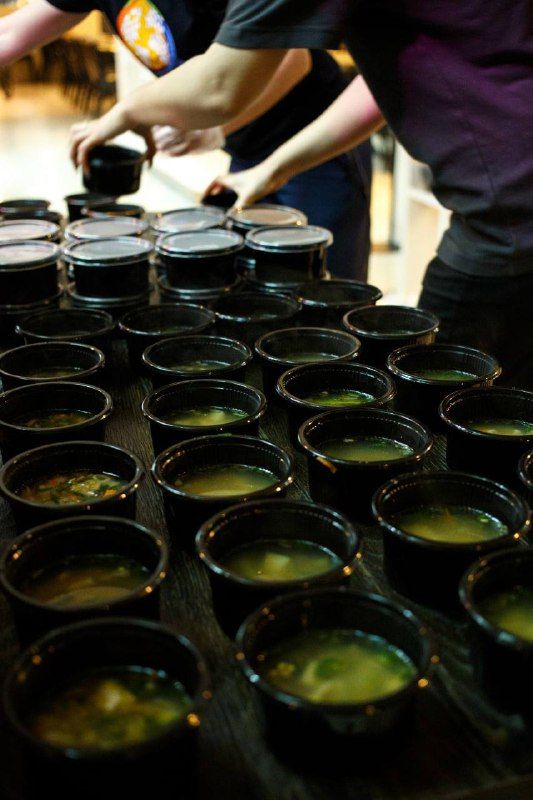 COOKERS WERE LOOKED FOR IN LOCAL GROUPS
According to the co-owner of the network, the war has clearly shown that those who can hold a blow during such calls, very few - 10-15%. But at the same time they can withstand any instability. 80% of employees were frightened and could not start volunteering.
"The most difficult thing was to provide logistics and give people a command to go out and open a restaurant. There was a lot of resistance, many were afraid, - says Taras Leonidovich. - We decided that the restaurant should have at least one person from our team who would maintain the standards of food safety and cleanliness, followed the order. And then you can recruit local volunteers, inviting them to come and work when it's convenient. "
Some restaurants have basements, so it was relatively safe for employees to work there. Karaoke halls are usually located in these basements.
Comfortable rooms with toilets and showers, a restaurant full of food, the opportunity to work and cook - such conditions have become a kind of anti-stress for many. By mid-March, all 14 restaurants in the chain were operational.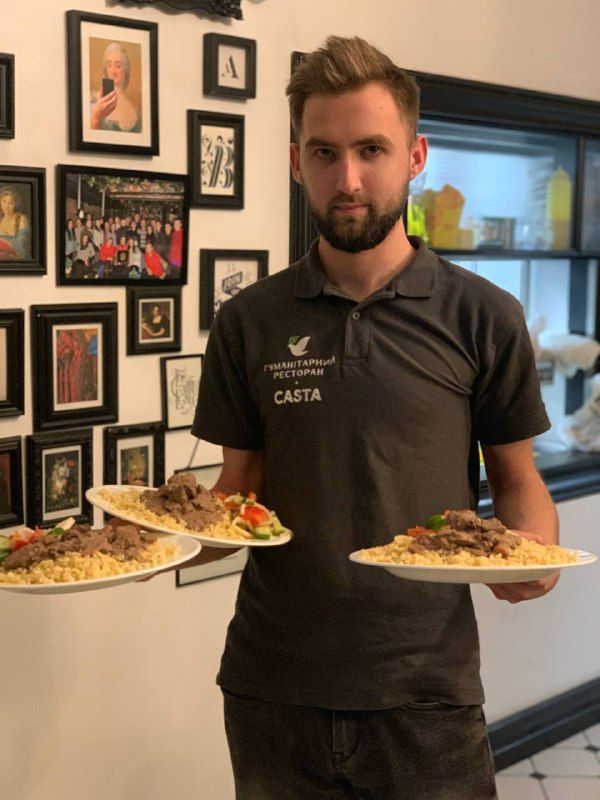 Volunteers for the kitchen were sought through social networks. Local district groups wrote announcements that volunteer chefs were needed. Many people responded.
"Those volunteers who need a job could also master our profession, learn and become qualified specialists," says Taras Leonidovich. - The main requirement for employees was to undergo a medical examination. It was difficult then to find medical institutions that issued a health book. However, otherwise we do not let the kitchen.
A medical examination had to be held once a month. That the person was healthy and could work with foodstuff. We have also introduced stricter rules on food safety and cleanliness. It is important for us to maintain the standards that existed before the war. "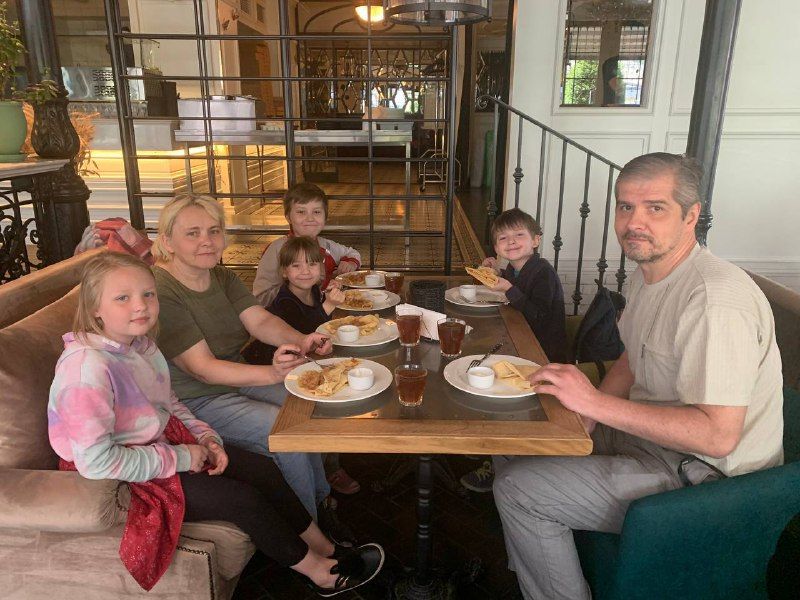 A NEW FACILITY FOR GASTRONOMIC TRAVEL
Currently, the restaurant chain has decided to shift its efforts to the east, to Kharkiv and those regions that will be deoccupied. In Kyiv, as a humanitarian restaurant organized on its own, the Mafia establishment at 63 Honore de Balzac Street has opened.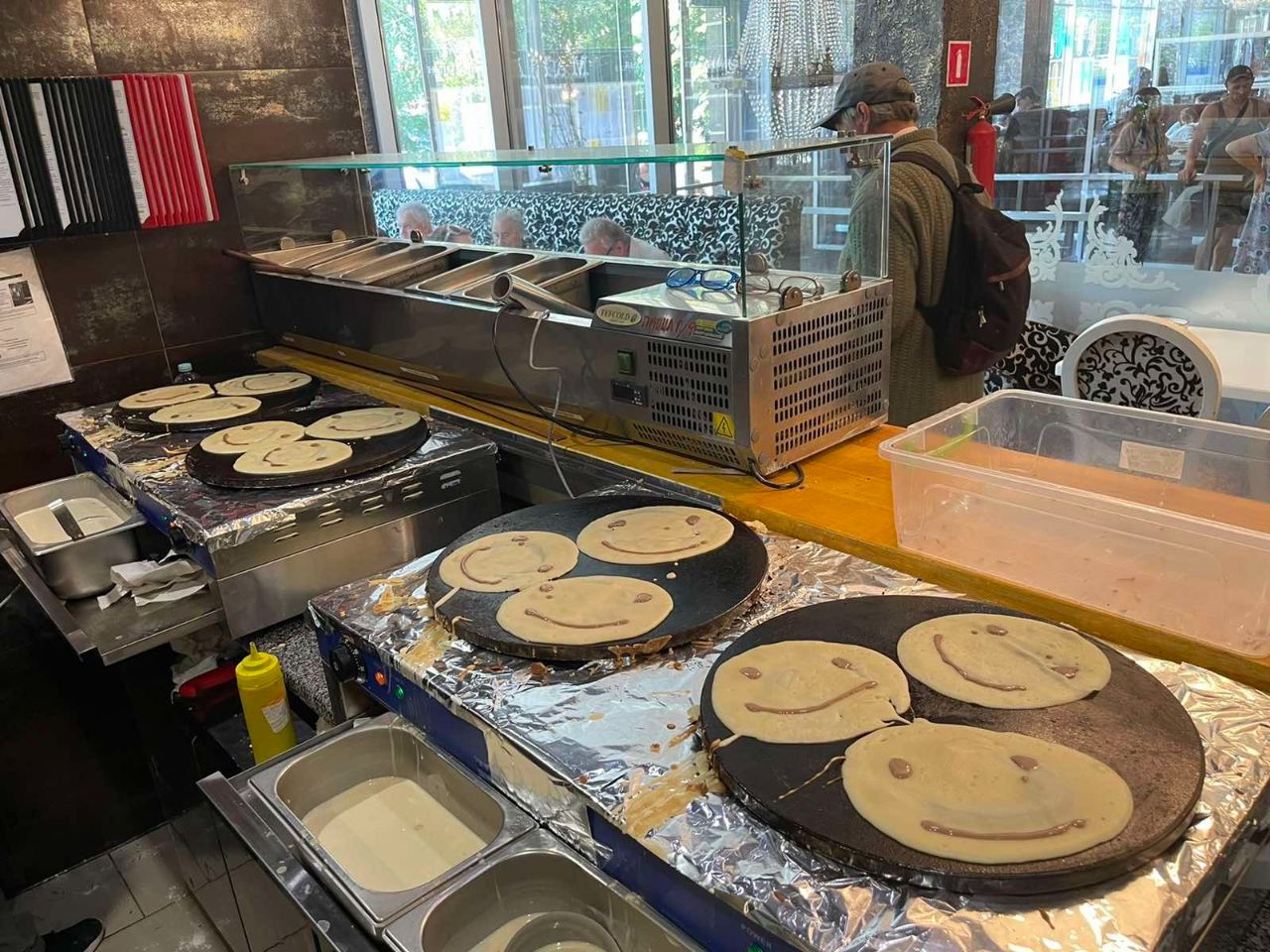 Three establishments in the network were closed - in the shopping center "Caravan", on Perova on Voskresenka and on Sichovy Striltsiv. All other restaurants resumed business.
"They had to resume work, because it is salaries, taxes, the economy. I do not expect anything good for the restaurant industry in the near future - neither large cash registers and checks, nor the arrival of prominent chefs - shared Taras Leonidovich. - It will be difficult to work in the middle segment. At the same time, the premium segment will develop. There are elites and they will visit institutions. We believe in a democratic format. The Mafia restaurants have reduced the menu to 50 items, almost twice. Our focus is delivery, quality and speed. There should be maximum quality for people who spend money on visiting a restaurant. Also, given the situation, we keep prices. "
A new self-service restaurant "Pan Asia Grill" is planned to be opened in the establishment at 19 Khreschatyk Street. Guests will be offered Asian (rice with vegetables, noodles with seafood, chicken in sweet and sour sauce, legendary Asian soup) and Ukrainian (borsch, krucheniki, dumplings) cuisine, as well as democratic burgers.
"The new facility will allow visitors to feel like a gentleman traveling from Ukraine to Asia. Even in difficult times of war, imagine yourself a traveler. Keep living and hope for the best. It will be an affordable establishment in the city center, we want to make an average check for two dishes of approximately UAH 100, "the network's co-founder shared.
He is convinced that people need restaurants, especially nowadays.
"The restaurant is a symbol of peaceful life. It gives everyone the opportunity to return to it at least for a while, "Taras Seredyuk is sure.
Many of the capital's institutions continued to operate despite the shelling during the war. And they did everything possible so that Kyivans would not go hungry in difficult living conditions. For example, in Thai Greetings , volunteer chefs prepared several thousand servings of hot lunches every day , and his wartime slogan was "If you can be useful, be it!" And the founder and owner of the confectionery studio in Kyiv InnaMakingCake Inna Solntseva switched her business to baking free bread.
Photos provided by the Mafia network
Maria KATAYEVA , Evening Kyiv
Read also:
Gastronomic victory: Ukrainian borscht was included in the UNESCO cultural heritage
"Delicious Guard": the chef of a popular restaurant in Kiev has been preparing dinners for soldiers for two months
The best restaurants and bars in Kyiv: Your culinary adventure in the capital of Ukraine