A kamikaze drone attacked the headquarters of the Russian fleet in Sevastopol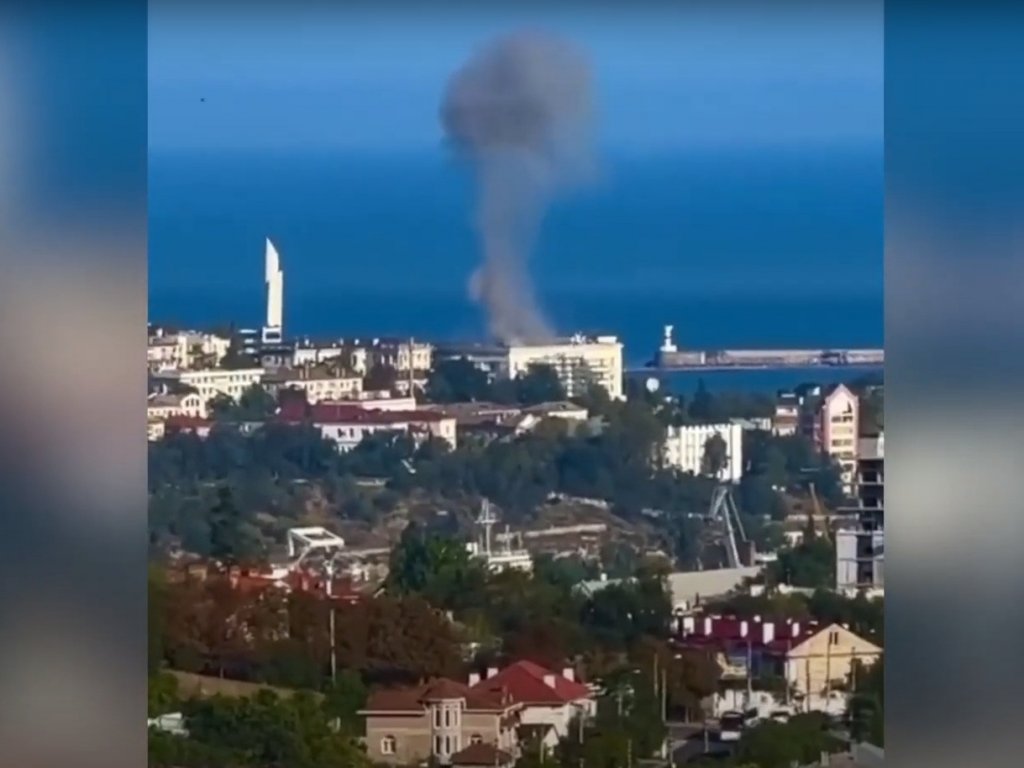 In Sevastopol, in the temporarily occupied Crimea, an explosion rang out near the headquarters of the Black Sea Fleet of the Russian Federation.
It happened after eight o'clock in the morning, today, August 20.
Videos of smoke over the headquarters building began to appear in social networks and local communities.
The published footage shows a kamikaze drone over the bay approaching the building, and the Russians trying to shoot it down with small arms.
But despite the actions of the occupiers, the drone descended towards the headquarters of the Black Sea Fleet of the Russian Federation and crashed into the roof of the building, after which a column of smoke rose.
Mykhailo Razvozhaev, the so-called "governor" of Sevastopol temporarily occupied by Russia, wrote at 08:42 in Telegram that "25 minutes ago, a drone flew into the roof, unfortunately it was not shot down, although they were working on the bay with small arms." According to him, "there are no victims."
Later, he clarified that the drone was shot down "right over the headquarters of the fleet", after which it fell on the roof and caught fire.
The Russian occupiers have already blamed Ukrainian forces for the attack. The Ukrainian military has not yet commented on the situation.
At night, users of social networks reported that air defense (air defense) had been activated in Yevpatoria and Sevastopol on the territory of the occupied Crimea .
We will remind, on August 9, explosions rang out in Novofedorivka near Yevpatoria . Judging by satellite images published later, at least 8-9 aircraft were destroyed, as well as warehouse-like premises.
Recorded losses:
Five Su-24 destroyed;
Three Su-30SM destroyed;
One Su-30SM was damaged;
Three Su-24s are probably damaged.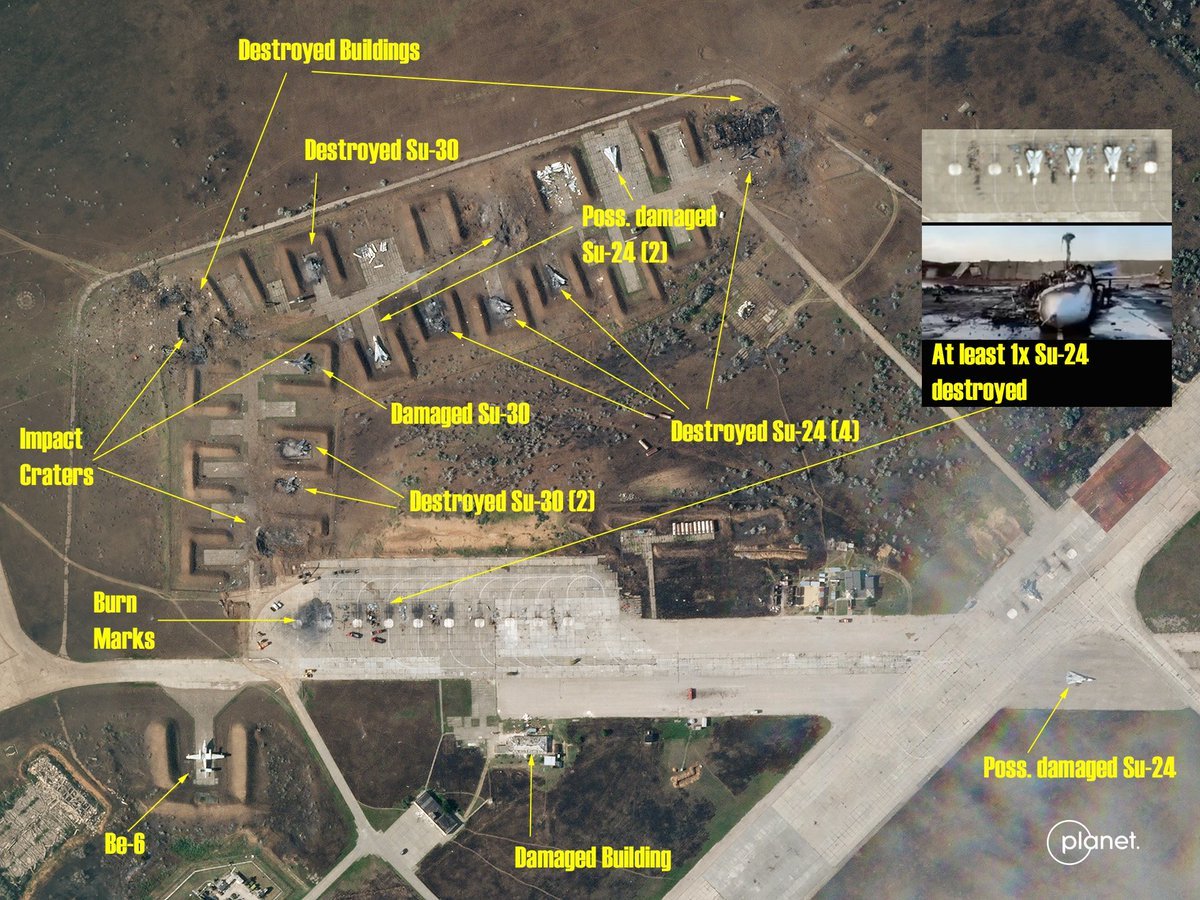 The Ministry of Defense of the Russian Federation announced through the Russian mass media that the cause of the explosions at the military airfield in the village of Novofedorivka (Saki) was the "detonation of several aviation munitions."
Read also:
In Russia, a junkie son killed his mother, threw her body off the balcony and killed himself by cutting off his penis
Spanish media: Putin's ex-wife sells apartments in Spain
Original sabotage: employees of a Russian defense company "spoiled" Pantsyr air defense system for a blogger's money (PHOTOS)
Analogies of wars: Soviet-Afghan vs. Russian-Ukrainian
Ukrainian Armed Forces destroy enemy electronic warfare system "Palantyn" (video)
How are Russian athletes in uniform going to infiltrate the Olympics? An investigation by Glavkom
Ukrainian paratroopers show how they destroyed a Russian Terminator armored personnel carrier