A new video of the defeat of the occupiers' assembly point in Kharkiv region has appeared (VIDEO)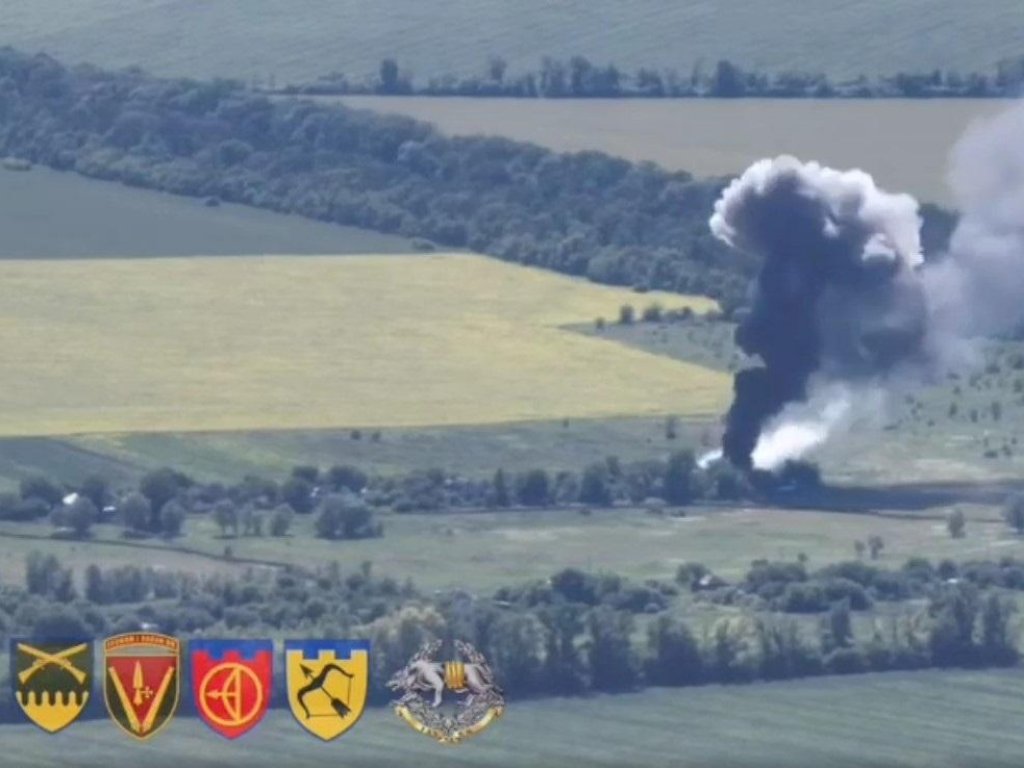 On June 19, the Russian invaders suffered heavy losses from the Armed Forces: three T-72 tanks, three multiple rocket launchers, a BTR-80, a BMP-2, a KAMAZ, and a radar station were destroyed.
The new video was published on the website of the Kharkiv Separate Territorial Defense Brigade. It can be viewed at the link .
The defeat of the invaders was the result of the unification of the fighters of the 92nd OMBR named after Kosh Ataman Ivan Sirko, 40 OABR named after Grand Duke Vytautas and the Chuguiv separate battalion of defense.
About the Kharkiv Terrorist Defense Brigade
113th Separate Territorial Defense Brigade - staffing of the Territorial Defense Forces of Ukraine in Kharkiv region. The brigade is part of the operational command "East". During 2018-2019, the brigade conducted regular military exercises with reservists and servicemen.
It will be recalled that the Armed Forces of Ukraine destroyed a command and observation post of the Russian Army special forces in the Kharkiv region.
Read also:
In Russia, a junkie son killed his mother, threw her body off the balcony and killed himself by cutting off his penis
Spanish media: Putin's ex-wife sells apartments in Spain
Original sabotage: employees of a Russian defense company "spoiled" Pantsyr air defense system for a blogger's money (PHOTOS)
Analogies of wars: Soviet-Afghan vs. Russian-Ukrainian
Ukrainian Armed Forces destroy enemy electronic warfare system "Palantyn" (video)
How are Russian athletes in uniform going to infiltrate the Olympics? An investigation by Glavkom
Ukrainian paratroopers show how they destroyed a Russian Terminator armored personnel carrier