Arestovich announced the defeat of the enemy's ammunition depot in Chernobaevka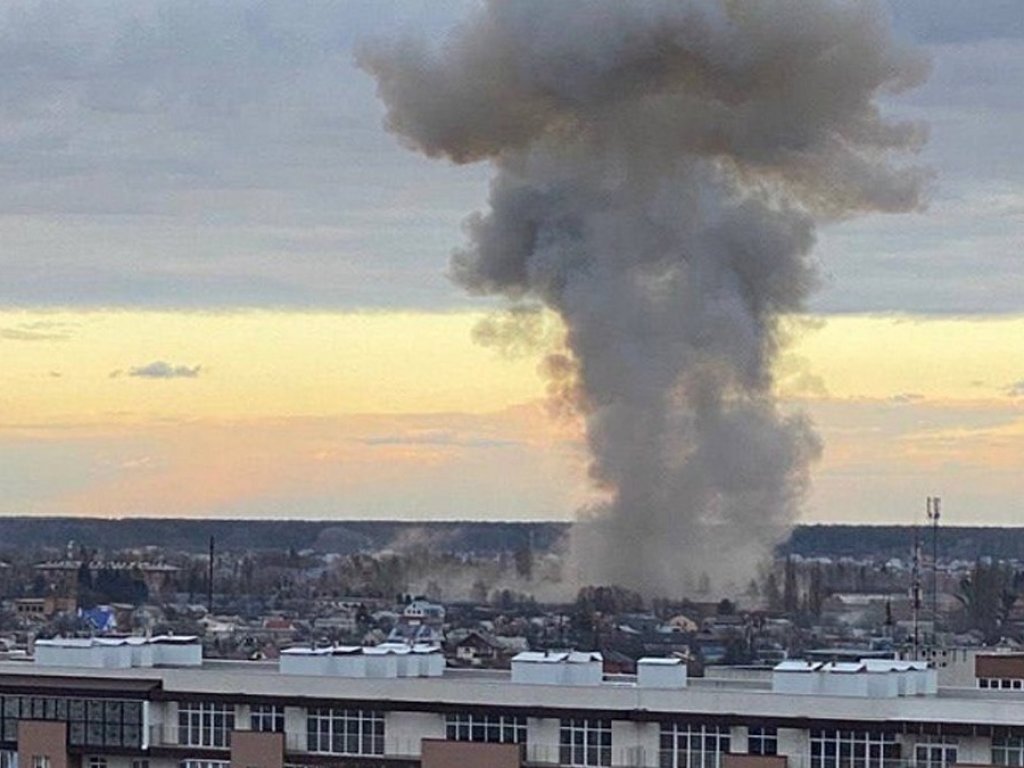 Ukrainian soldiers again hit the Russian invaders at the airfield in Chernobaevka. The enemy's ammunition depot was destroyed.
This is already the 18th strike of the Armed Forces of Ukraine on this village in the Kherson region, each of which ended badly for the Rashists. This was announced by the adviser to the head of the Office of the President of Ukraine Oleksiy Arestovich.
"Chernobaevka-18. Ammunition depot," Arestovich wrote on his Facebook page.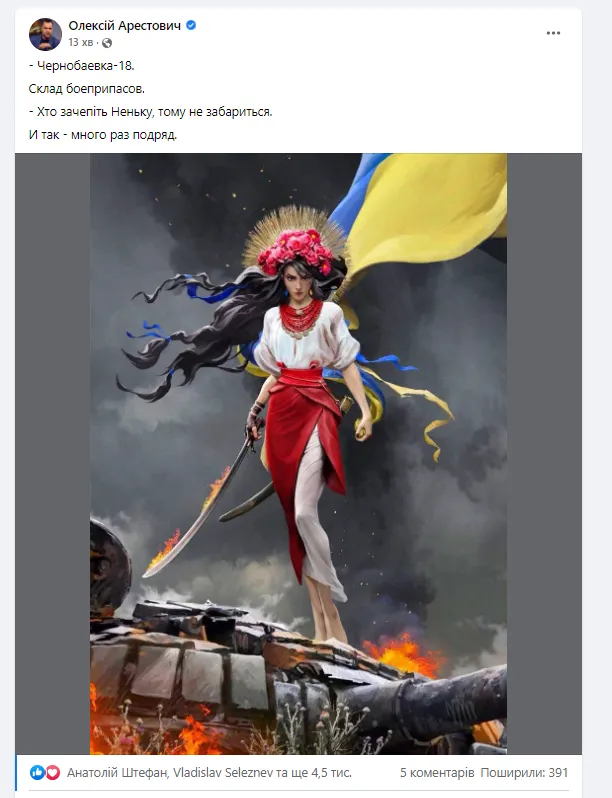 On May 2, residents of Kherson began to report a powerful explosion, from which the glass in their apartments trembled. People suggested that the explosion occurred in Chernobaevka.
Earlier , myUkraineis reported that Ukrainian paratroopers liquidated Russian special forces in the Donetsk region. And in the Kharkiv region, the Armed Forces of Ukraine destroyed Russian equipment ready for the offensive near Izyum.
An hour ago, on the 30th, a mechanized brigade im. Prince Kostyantyn Ostrozky showed the explosion of the warehouse.

Mortars of 30 separate mechanized brigades named after Prince Constantine of Ostroh defeated a warehouse with ammunition of the Russian army.
This was reported on the team's Facebook page.
According to the military, the ammunition depot was destroyed by mortars, which had only recently joined the brigade.
"This is the skillful work of mortars, who, by the way, have only recently joined the brigade. Now the "uninvited guests" will have less ammunition to fire on the Ukrainian military. That's how enchantingly and brightly the BC of the occupiers burns, "the message reads.
In total, by the morning of May 2, Russia in the war against Ukraine lost 23.8 thousand people, 1048 tanks and 194 aircraft were destroyed .
The morning statistics did not include two Russian boats destroyed with the help of "Bayraktar" near Snake Island.
Read also:
The losses of the invaders are approaching 250 thousand soldiers - data from the General Staff
How Russia hit high-rise residential buildings in Ukraine this year
Ukraine stopped one step away from the "bronze" at the Fencing Championship in women's team saber
Explosions in Moscow: the Ministry of Defense of the Russian Federation commented on the night attack by drones
The Armed Forces of Ukraine destroyed the Strela-10 enemy air defense system near Bakhmut (VIDEO)
Ukrainian defenders eliminated the Russian top colonel Yevgeny Vashunin, who commanded the "Leningrad Regiment"
China secretly sold drones to Russia for more than $100 million - Politico