Armed Forces received a hint on where to look for racist BMPT "Terminator"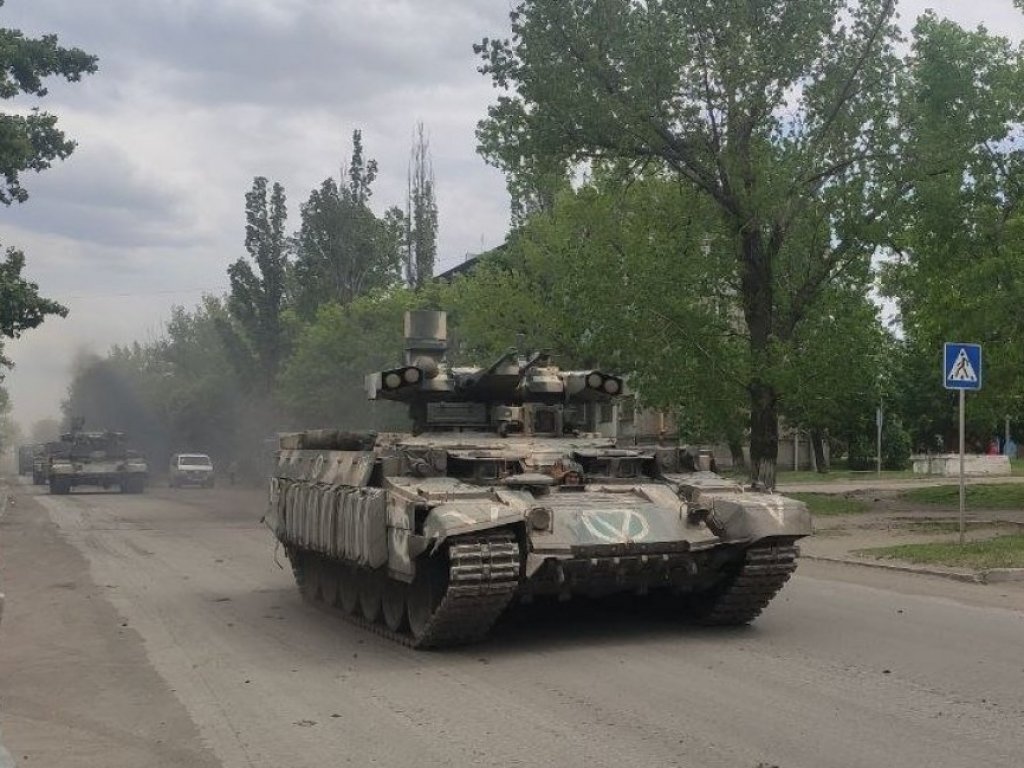 Probably, the Russians threw this "wunderwaffe" to storm Severodonetsk in Luhansk region
In its report of May 22, 2022, British intelligence speculated as to where the orcs had sent their company of Terminator tank support warheads, which "lit up" four days ago in the Luhansk region but never went into battle.
British intelligence suggests that the Russians will dare to use their "Terminators" to storm the city of Severodonetsk in Luhansk region.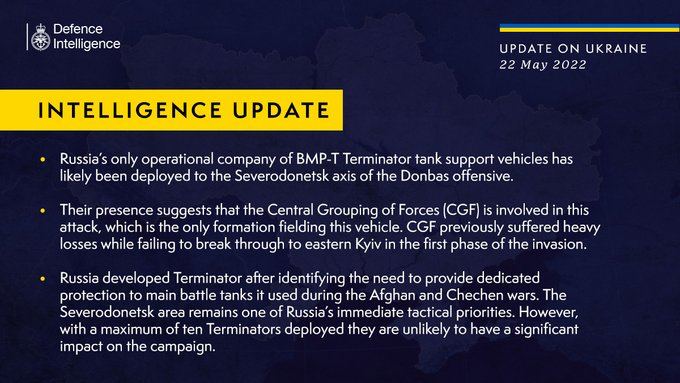 The Kremlin's propagandists have been promoting their Terminator BMPT for so long that it really looks strange that the orcs have not yet dared to throw this "wunderwaffe" into battle.
Serhiy Haidai, the head of the Luhansk Regional State Administration, said that in the morning the Armed Forces successfully repulsed an attempt by racists to storm Severodonetsk from four directions at once. It is unknown whether Russian Terminators were involved in the attack.
But if the assumption of British intelligence about the location of the BMPT is correct, it means that the occupiers decided to "grind" their forces during the "frontal" assault on Severodonetsk.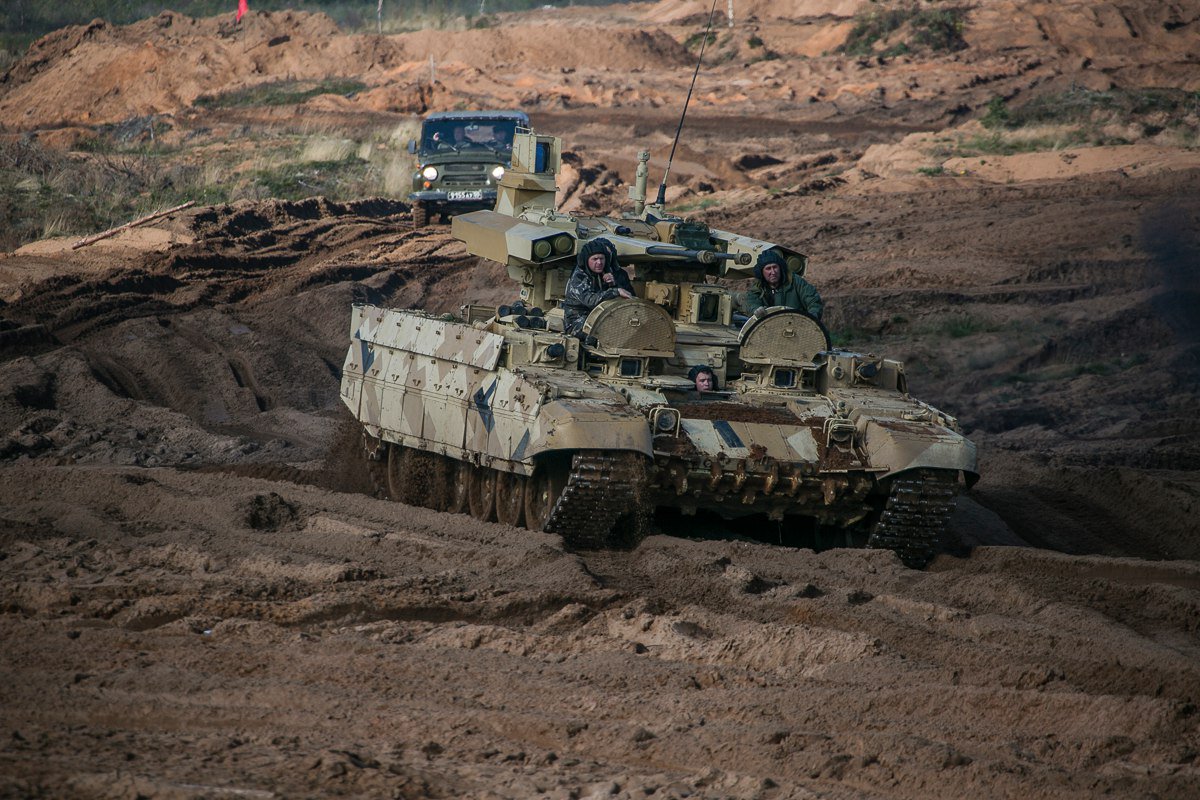 Read also:
Soldiers of the 59th separate motorized infantry brigade named after Yakov Gandziuk effectively destroyed the enemy's BMP

Oncilla armored personnel carriers help Ukrainian defenders to destroy invaders (video)

The Armed Forces liquidated about 28,700 enemy personnel
The duel of "pturists" was overcome by the operators of the MTR of Ukraine
Ukraine's air defense shot down another Russian plane - 57th brigade of motorized infantry
The Ukrainian military destroyed a command post of Russians: three officers were lost, there are seriously wounded - ZSU