Marines of the Armed Forces found the remains of military helicopter Mi-28N and Russian pilots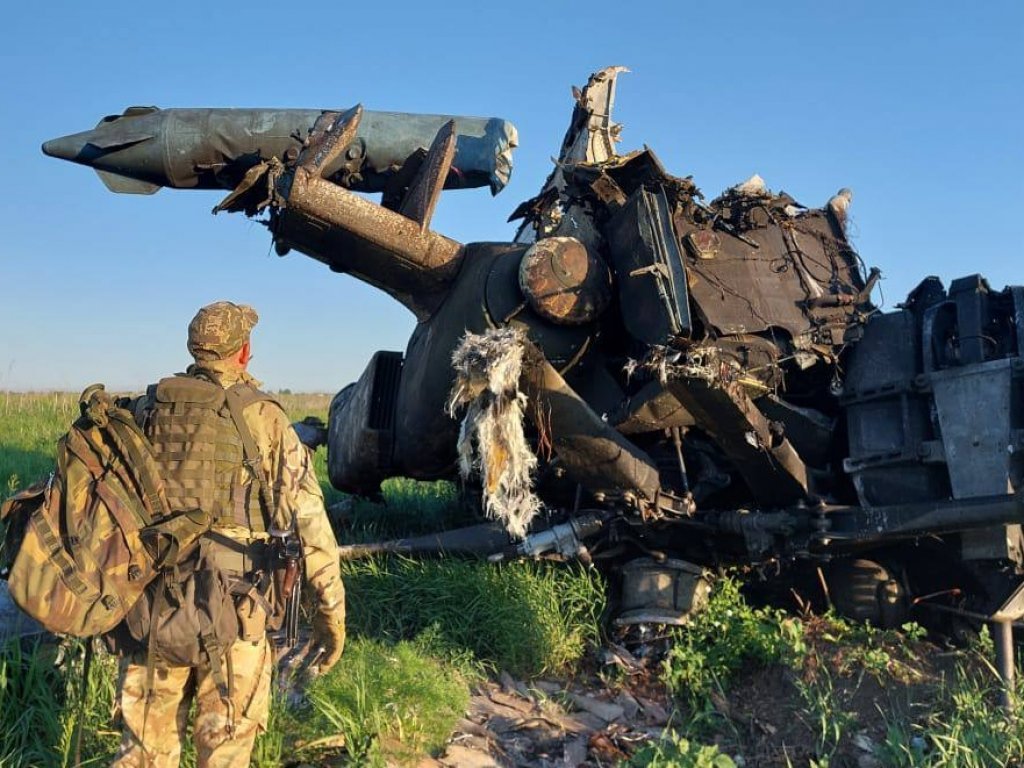 The Armed Forces of Ukraine found the wreckage of a downed Russian military helicopter.
The photos with the wreckage were published by Ukrainian public figure and volunteer Balan Roman.
The Mi-28N helicopter of the Air Force of the Russian Federation was shot down by the air defense of Ukraine a few days ago.
The aircraft was found by Marines of the Armed Forces of Ukraine.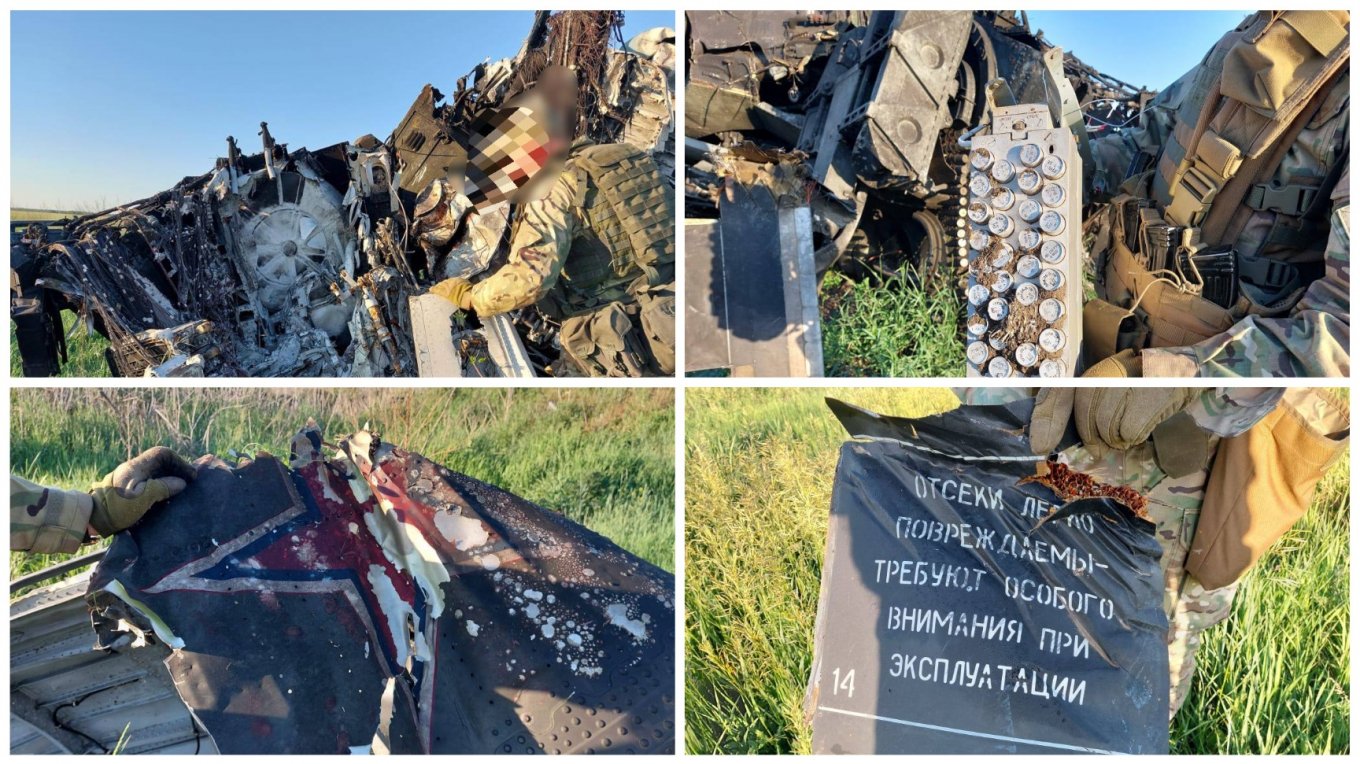 Also among the wreckage were the remains of Russian pilots.
It is reported that the helicopter crashed in the so-called "gray zone". The exact location has not yet been disclosed.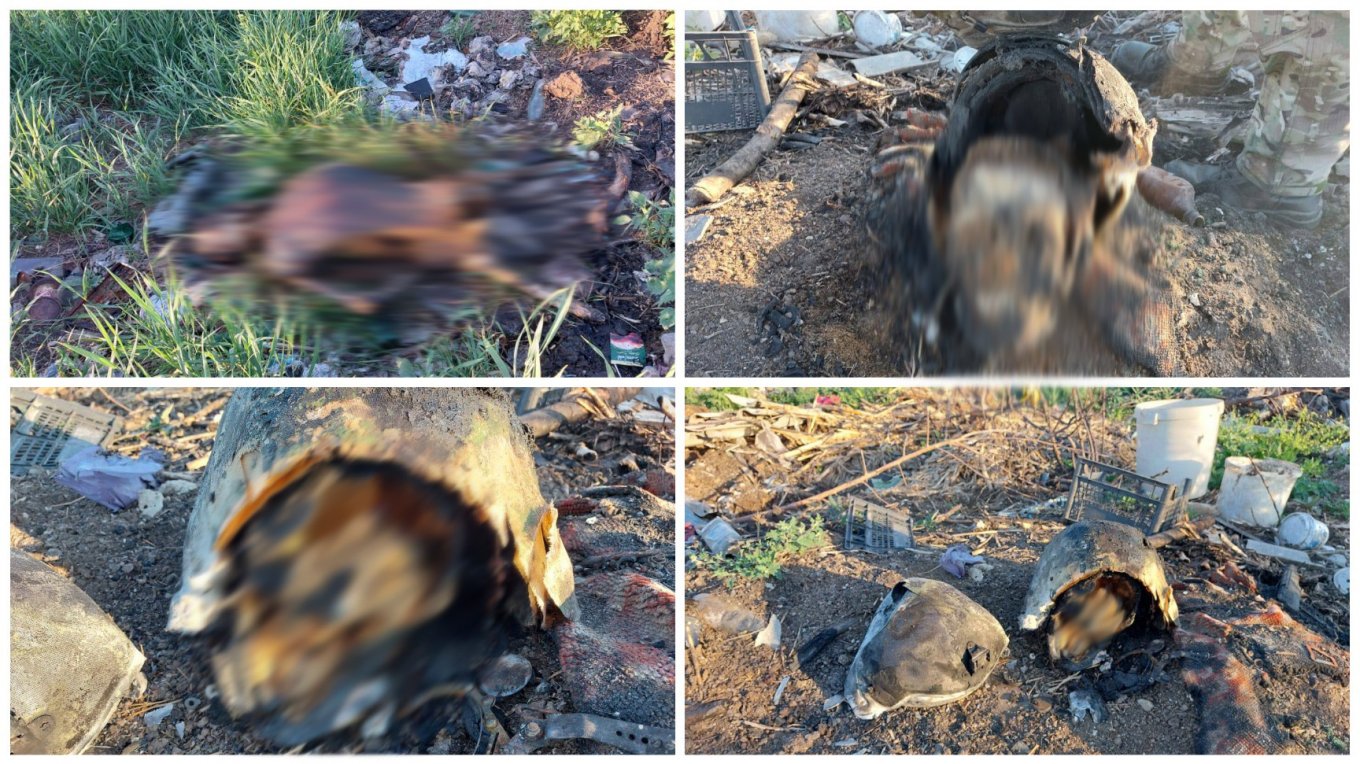 The Ukrainian military took with them a Russian recorder from a downed helicopter.
" Trout Marines, who had previously shot down a night hunter, are now walking in the gray, unscrewing what they could, including a recorder, found dead pilots, returned ," - said in a description of the photos.
Mi-28H is a modified Mi-28 helicopter. The modified aircraft had to retain all the qualities of the Mi-28 and also meet the specifics of the ground forces: to work not only during the day but also at night.
Also in any weather, have a high level of autonomy and be fairly easy to operate and repair.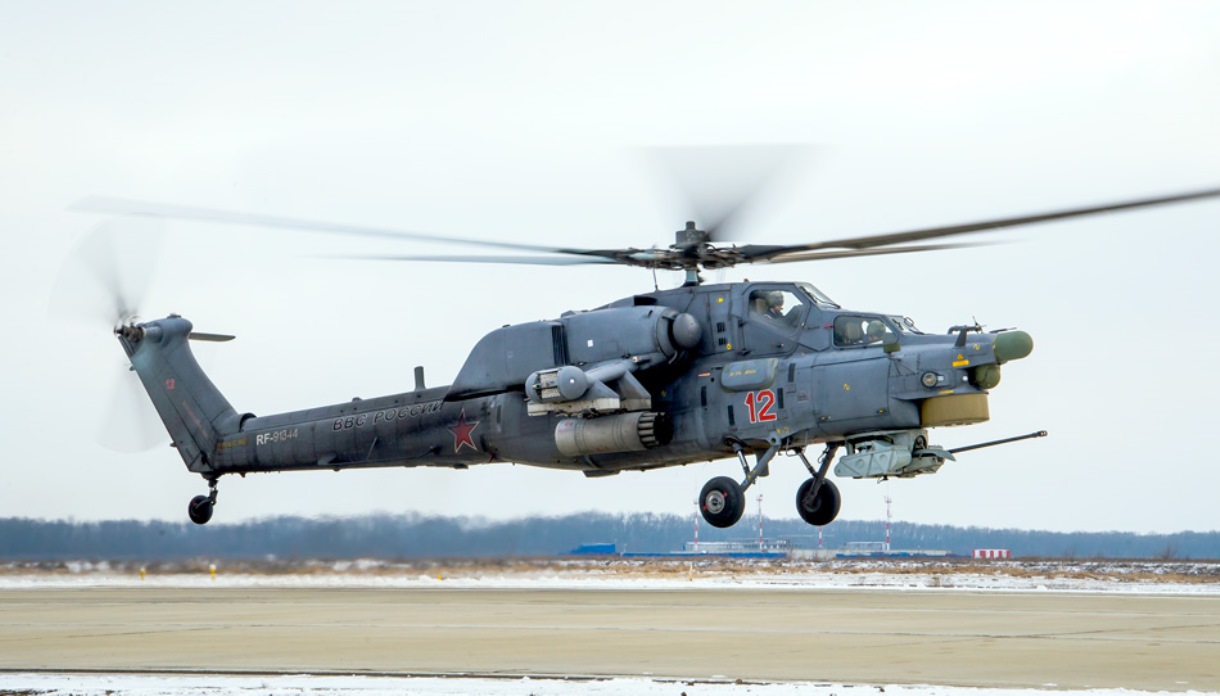 This is not the first case of a Russian helicopter of this type.
In April, the Armed Forces of Ukraine hit a Russian Mi-28H attack helicopter with an anti-aircraft missile in the Luhansk region , and in May in the Kharkiv region.
Read also:
TOP-10 war crimes committed by the Russian army in Ukraine
The Ukrainian military struck at occupiers on border of the Nikolaev and Kherson areas
413 CRIMES AGAINST JOURNALISTS AND THE MEDIA IN UKRAINE COMMITTED BY RUSSIA IN FOUR MONTHS OF WAR
Gunners from the howitzer M777 destroyed the enemy battery 2C3 "Acacia"
The Russians claim that their military unit in Perevalsk was fired upon by HIMARS
Since the beginning of the Russian invasion, almost 35.5 thousand invaders have been "demilitarized"