Media published a comparison of satellite images of Snake Island with a difference of one day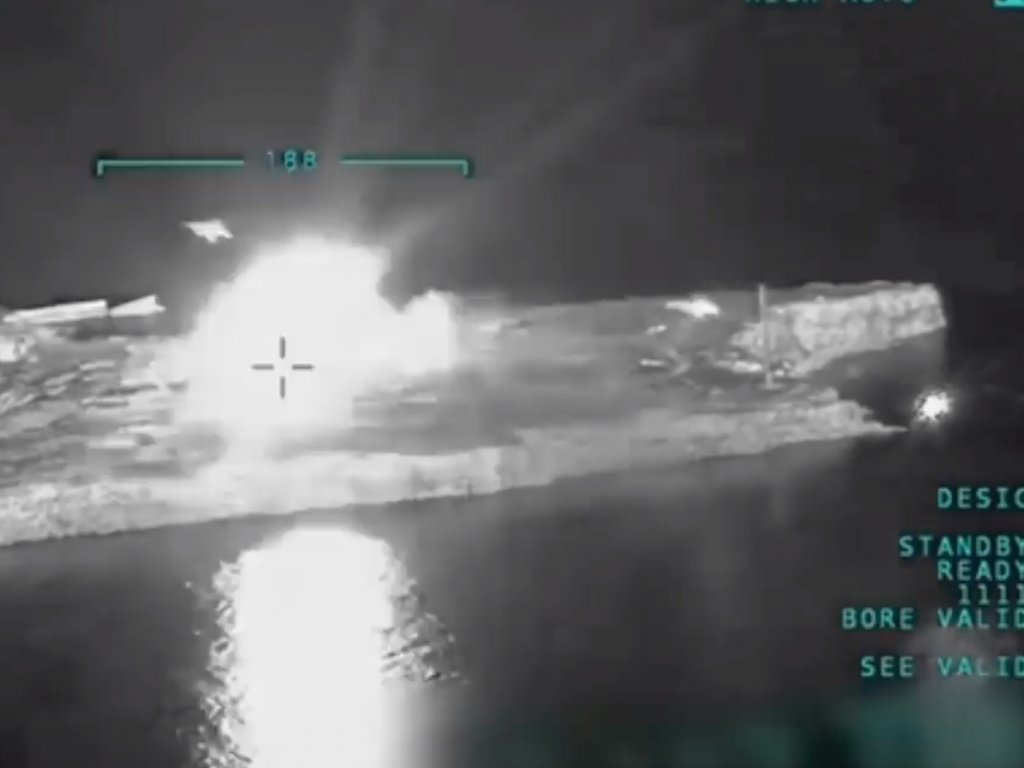 An interesting publication was made by the Ukrainian aviation observer Vitaliy Trubnykov. It shows two pictures of the Snake Island, taken one day apart.
It seems that the island was well bombed, because there is no group of buildings with a red roof in the center, as well as several with a green roof.
At the berth you can see the landing craft type "Serna" sunk by Bayraktar. - said Vitaliy Trubnykov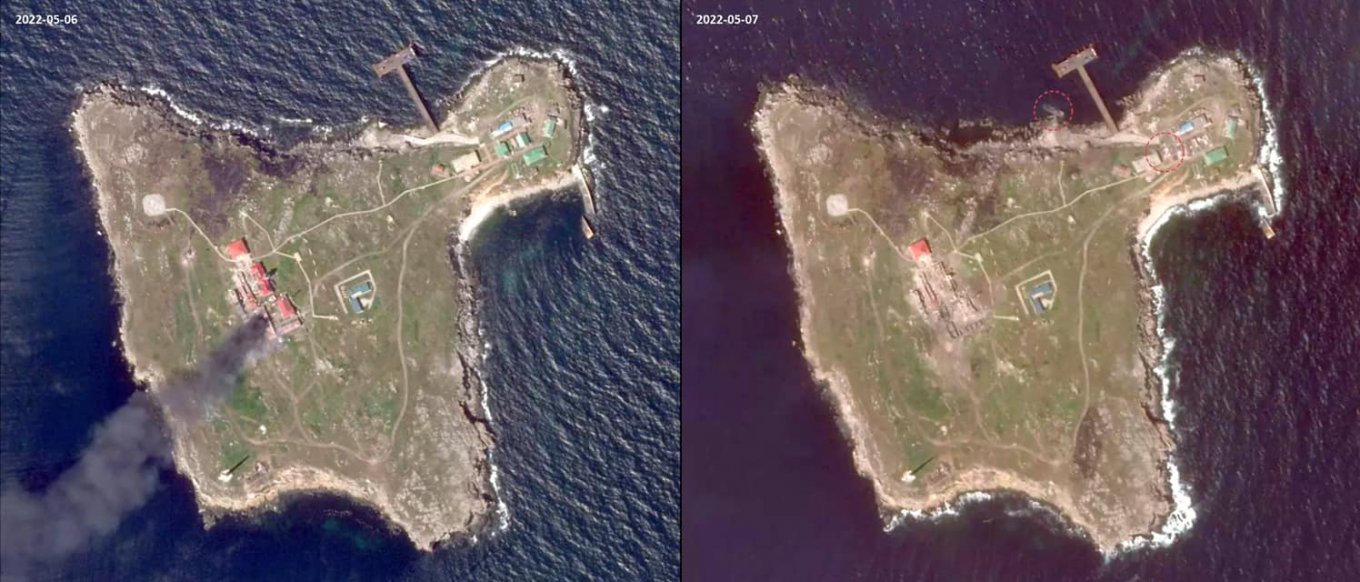 Later, the author publishes a video where the reason for such a mysterious transformation of the island seems to be visible.
Until the last addition about the ruin on the Snake Island the assessment of the video on which one can see the reason for the ruin.
It seems that last night two aircraft of the ZSU Air Defense Forces flew over the island and accidentally dropped bombs. On Twitter, they write about a pair of Su-27s, but it's important to identify them on the video, so they could use the Su-24, for which there is a larger typical robot.
Video fixation after Bayraktar. said Vitaliy Trubnykov

Read also: The Russian Frigate "Admiral Makarov" was hit by a "Neptune" missile
Bayraktar TB2 again effectively bombed the Snake and disrupted the evacuation of the occupiers (video)