Pictures of destroyed Russian aircraft at an air base in Crimea have appeared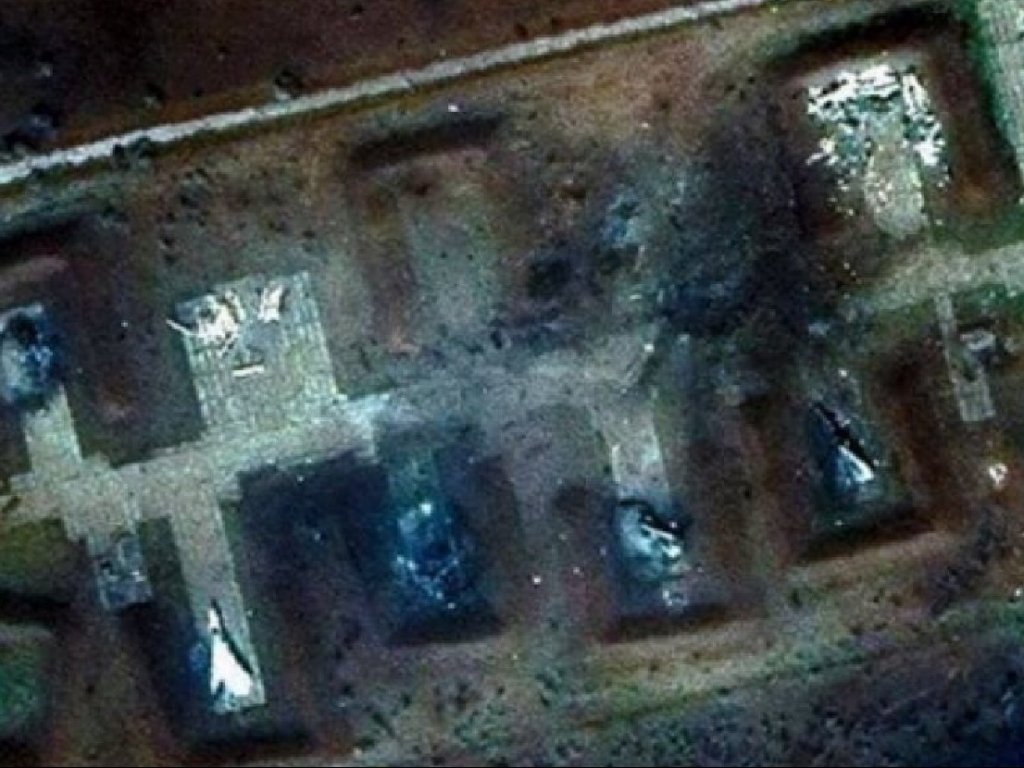 The first satellite images of the Russian air base in Crimea after the explosions were published in open access.
Satellite images show a significant number of destroyed combat aircraft of the Russian Aerospace Forces.
At the base near Novofedorivka, the Russians mainly stationed Su-30SM multi-purpose fighters, Su-24MR tactical reconnaissance aircraft, IL-76 military transport and other aircraft.
The airbase is home to the 43rd Fighter Aviation Regiment of the Russian Aerospace Forces.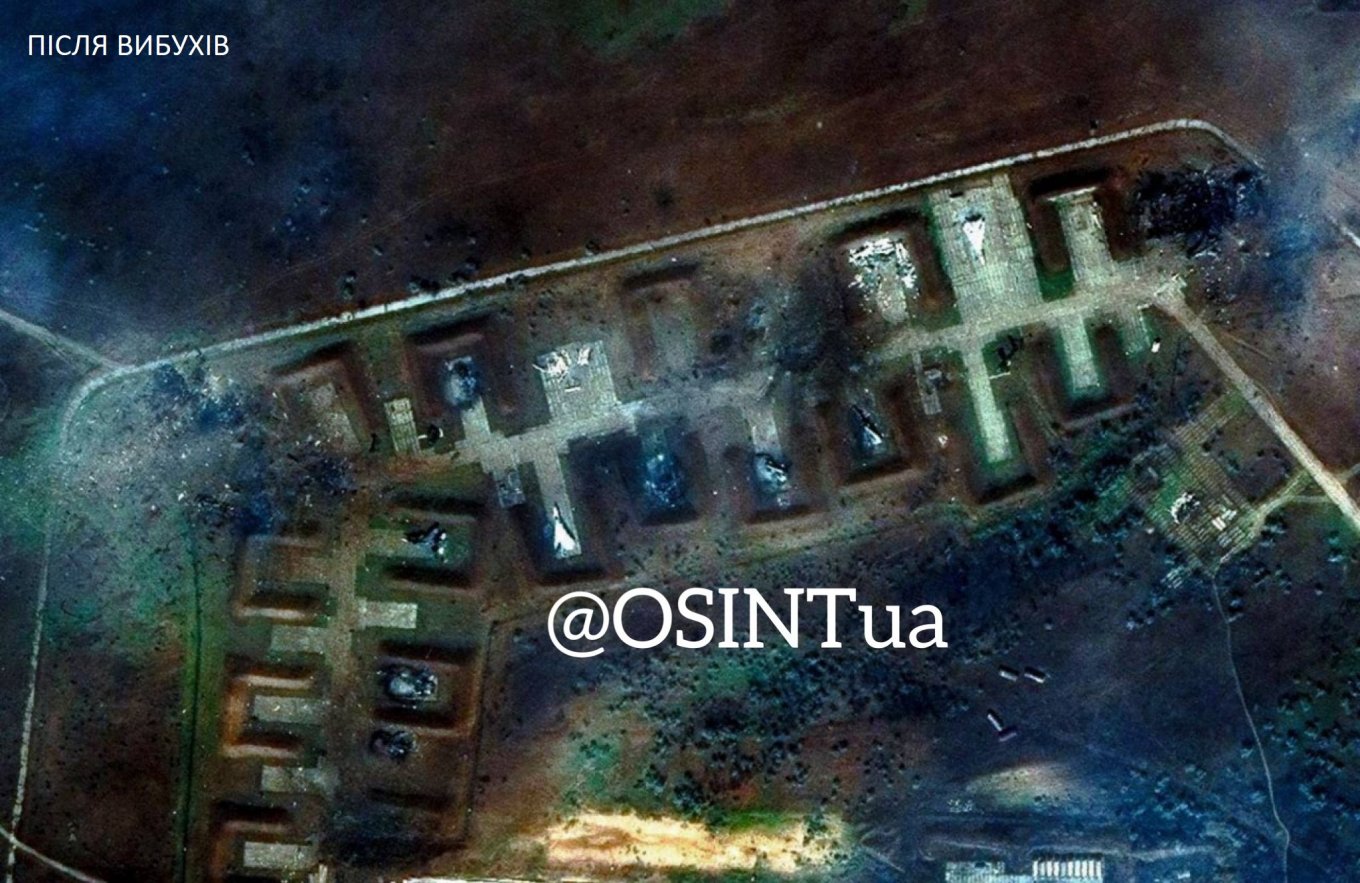 The Air Force of the Armed Forces of Ukraine reported that potentially about 10 Russian warplanes were destroyed at the base.
Judging by the explosions, the warehouse of aviation weapons was affected, as a serious detonation took place.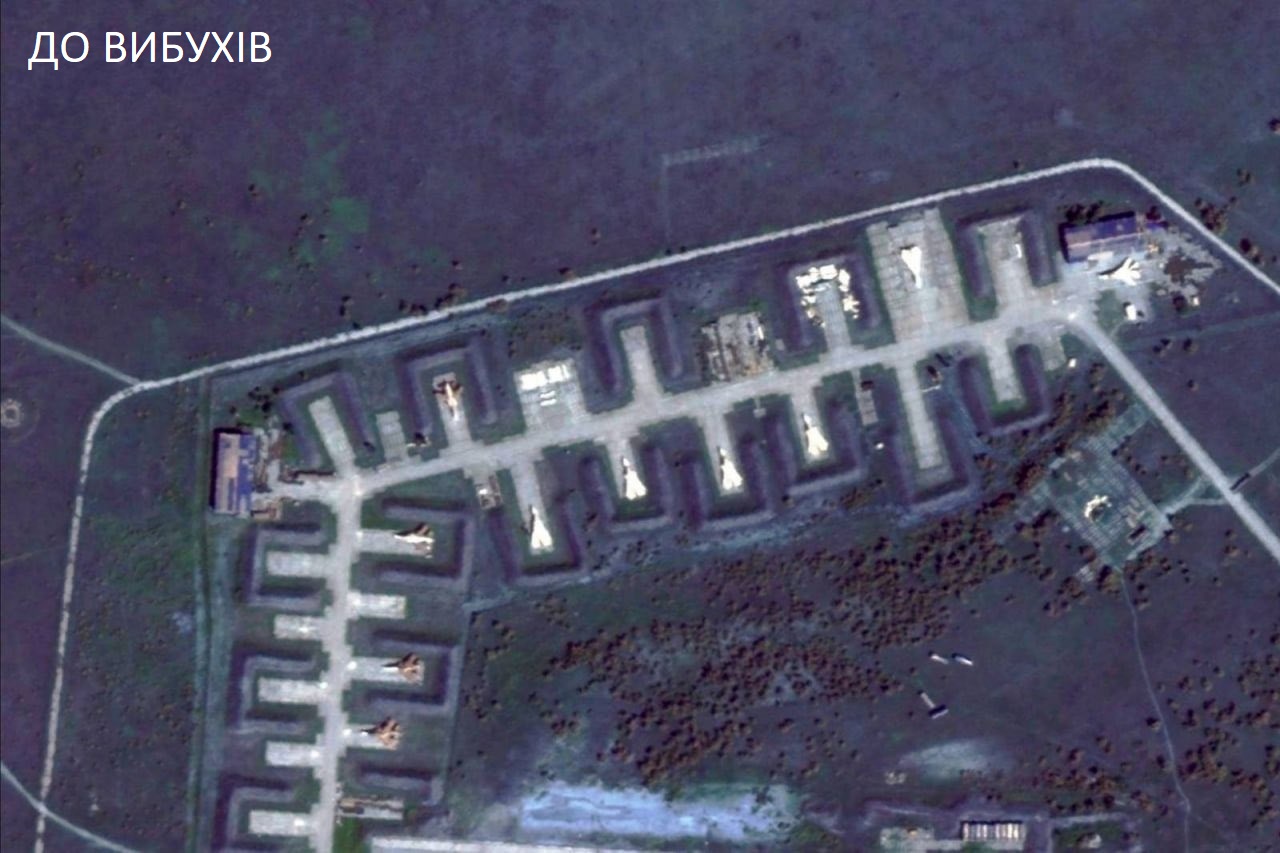 It is also likely that the explosions in Novofedorivka in the occupied Crimea could have occurred due to the actions of Ukrainian special forces and partisans.
Occupied Crimea became for Russia not only a bridgehead for an offensive from the south by ground forces, but also a convenient base for air raids.

Planes flying from Novofedorivka launched missile strikes on Ukraine, including anti-radar missiles to suppress Ukrainian air defenses.
It is here that at least two large military airfields are located, which the Russian Federation actively uses in the war against Ukraine.

One of the key airfields for Russian aviation in the occupied Crimea is located near the city of Novofedorivka.
Even before the start of a full-scale offensive, he was ready for immediate hostilities.
Read also:
In Russia, a junkie son killed his mother, threw her body off the balcony and killed himself by cutting off his penis
Spanish media: Putin's ex-wife sells apartments in Spain
Original sabotage: employees of a Russian defense company "spoiled" Pantsyr air defense system for a blogger's money (PHOTOS)
Analogies of wars: Soviet-Afghan vs. Russian-Ukrainian
Ukrainian Armed Forces destroy enemy electronic warfare system "Palantyn" (video)
How are Russian athletes in uniform going to infiltrate the Olympics? An investigation by Glavkom
Ukrainian paratroopers show how they destroyed a Russian Terminator armored personnel carrier