Russia confessed to abducting 700,000 Ukrainian children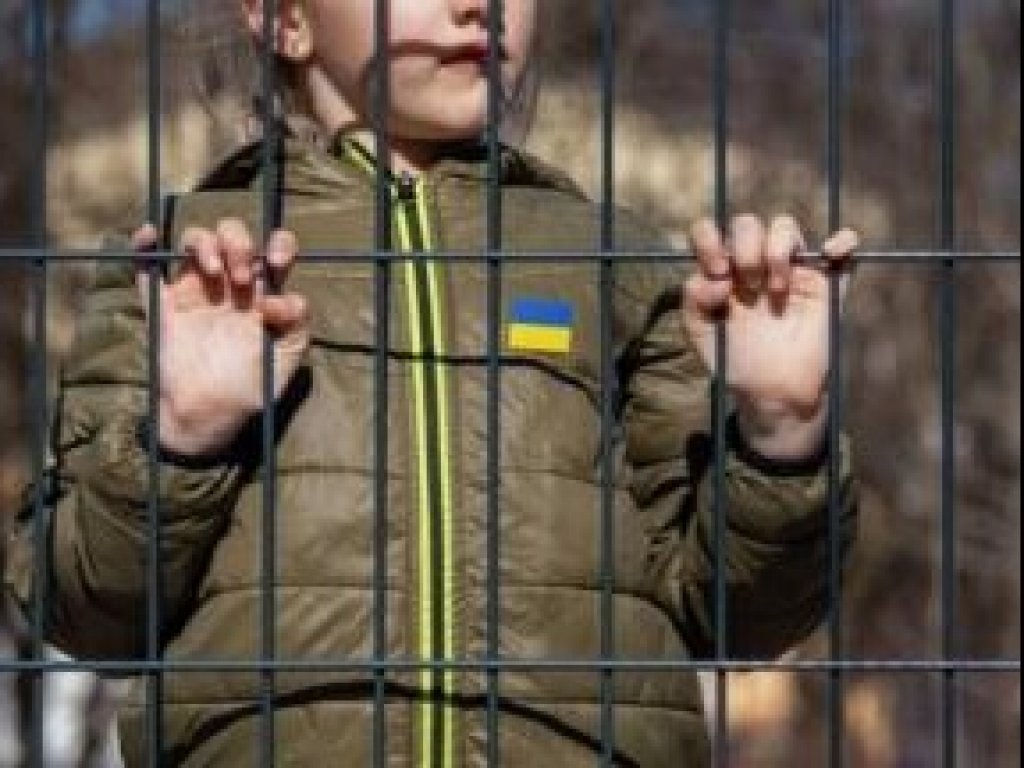 In Russia, they announced that they had "rescued" 700,000 children from Ukraine over the past few years.
This statement was made by the head of the International Committee of the Federation Council (the upper house of the parliament) Hryhoriy Karasin in his Telegram.

"In recent years, 700,000 children, fleeing bombings and shelling from the conflict areas in Ukraine, have found shelter here. Many of them with their parents, and children of orphanages with their teachers," he said.


At the same time, Karasin accused "Kyiv national radicals" of allegedly abusing teenagers from the southeast of Ukraine. The deputy did not explain what exactly this bullying consisted of, but he boasted that a special commission had already been created in the Russian parliament to investigate "the facts of the Kyiv regime's crime against minors."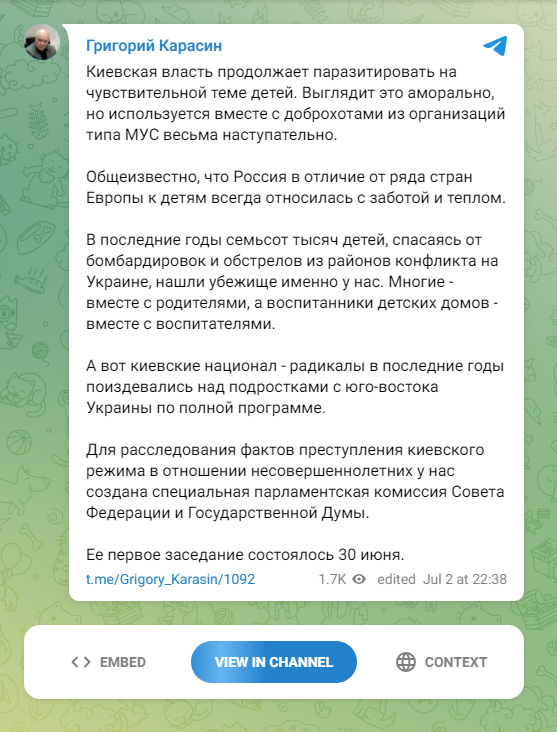 According to the Ukrainian Ombudsman, about 700,000 children lived in the territories occupied by Russia before the war. What is with them now is not known for sure. The Ukrainian authorities know by name 19,500 children who were deported by the occupiers to Russian territory, but the actual number of abducted children is much higher.
For the abduction of Ukrainian children, a case was opened against Vladimir Putin by the International Criminal Court and an international arrest warrant was issued. Putin himself tried to justify himself by allegedly rescuing children from the war zone, even though he himself had started this war.
Read also:
The losses of the invaders are approaching 250 thousand soldiers - data from the General Staff
How Russia hit high-rise residential buildings in Ukraine this year
Ukraine stopped one step away from the "bronze" at the Fencing Championship in women's team saber
Explosions in Moscow: the Ministry of Defense of the Russian Federation commented on the night attack by drones
The Armed Forces of Ukraine destroyed the Strela-10 enemy air defense system near Bakhmut (VIDEO)
Ukrainian defenders eliminated the Russian top colonel Yevgeny Vashunin, who commanded the "Leningrad Regiment"
China secretly sold drones to Russia for more than $100 million - Politico