Russia is likely to abandon attempts to surround the Ukrainian army near Izyum and Debaltseve - ISW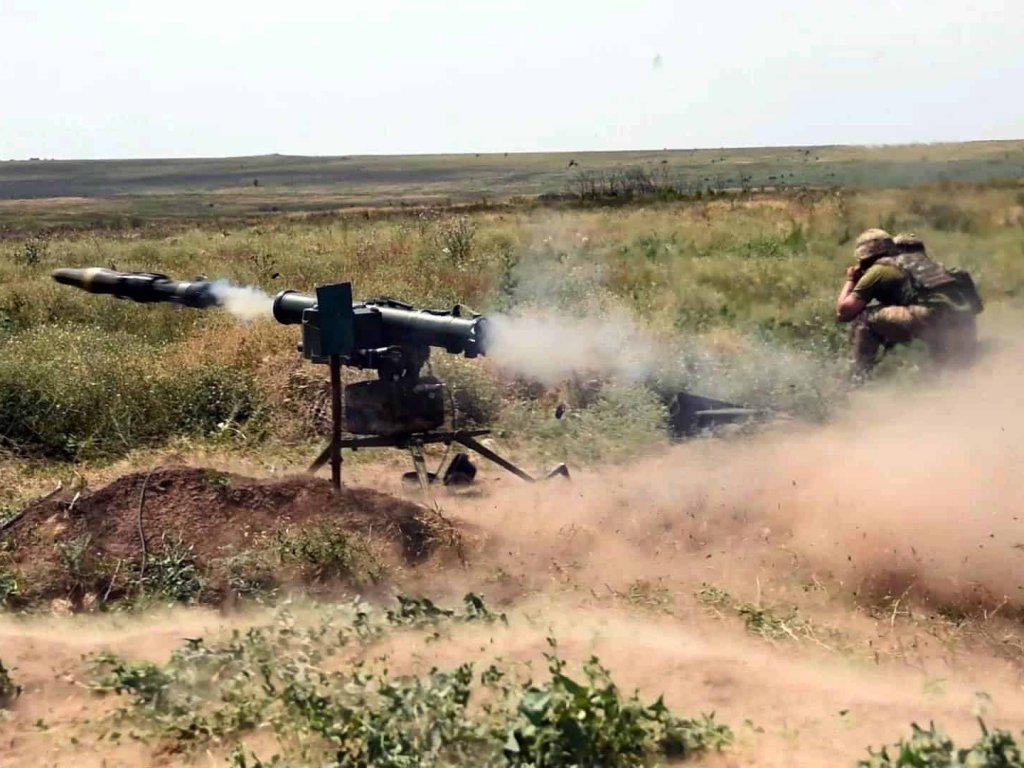 Experts believe that the occupiers will launch a ground offensive in the near future in the area of ​​Severodonetsk
It became known that Russian forces may abandon attempts to create a large boiler in the Donbass, taking control of the area on the line Izyum-Slavyansk-Debaltseve. Instead, Russia will limit itself to more local attempts to encircle Severodonetsk and Lysychansk.
Source. This is stated in a report by the Institute for the Study of War (ISW).
Details. According to the report, by May 12, Russian forces had probably taken control of almost the entire town of Rubizhne and seized the village of Voevodivka north of Severodonetsk.
Experts believe that they are likely to launch a ground offensive in the Severodonetsk region in the coming days.
"But the relative success of operations in the area contrasts with the situation in Izyum, where the Russian army is unable to advance Slavyansk and is reducing its efforts," the ISW report said.

Military experts conclude on this basis that Russia may abandon a large-scale offensive in the area.
"Reports that Russian forces from the captured city of Popasna were moving north, in the direction of Severodonetsk-Lysychansk, and not east, in the direction of the Slavyansk-Debaltseve highway, confirm this hypothesis," the ISW added.
Researchers do not know whether Russian troops will be able to surround and even more so capture Severodonetsk and Lysychansk. They remind that the Russian offensive failed every time the army tried to enter the settlements.
In addition, the success of the Russian army is strongly influenced by the low morale of the military, which may fall even more, according to ISW. On the other hand, if Russia refuses to launch a large-scale offensive in the Izyum area, the Ukrainian army will have the opportunity to send additional forces to Severodonetsk and Lysychansk.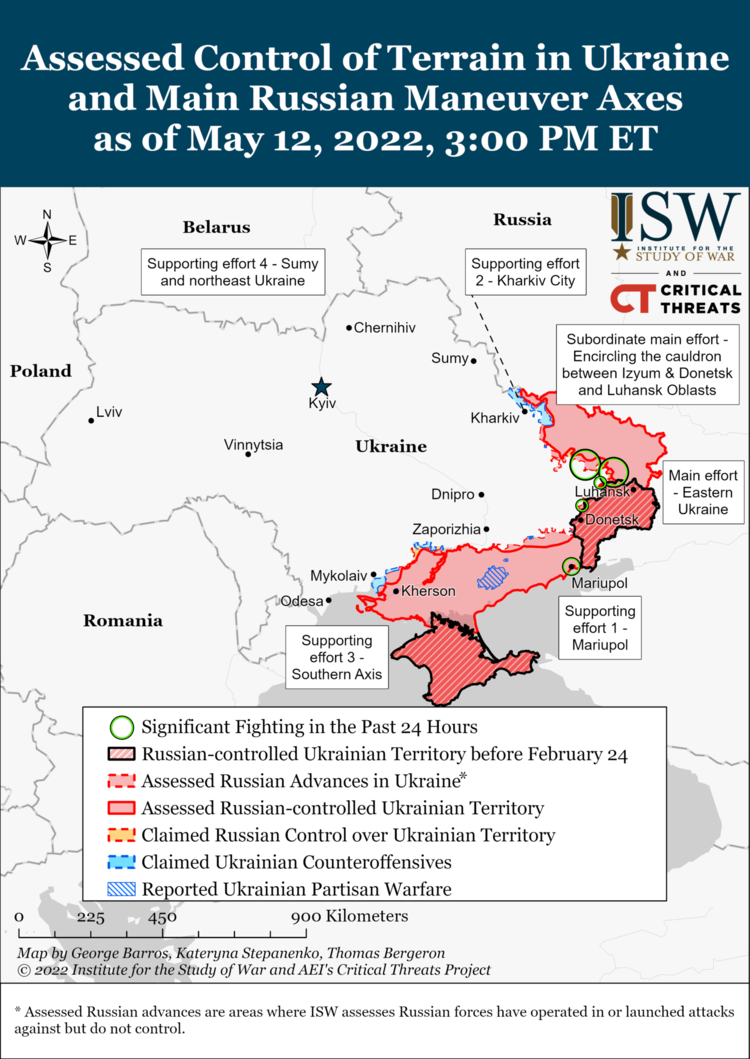 Background. Earlier, British intelligence reported that the enemy was making significant efforts in the area of ​​Izyum and Severodonetsk, trying to break through to Slavyansk and Kramatorsk.
Read also: 200 enemy planes and almost 27,000 occupiers - the losses of the Russian army
Russia has lost another ship in the Black Sea - the media
Azovstal: Marine commander turns to Ilona Mask for help in evacuation
Chinese journalists managed to accidentally film the flight of Russian tank T-72B3 into space near Mariupol