Russia has lost another ship in the Black Sea - the media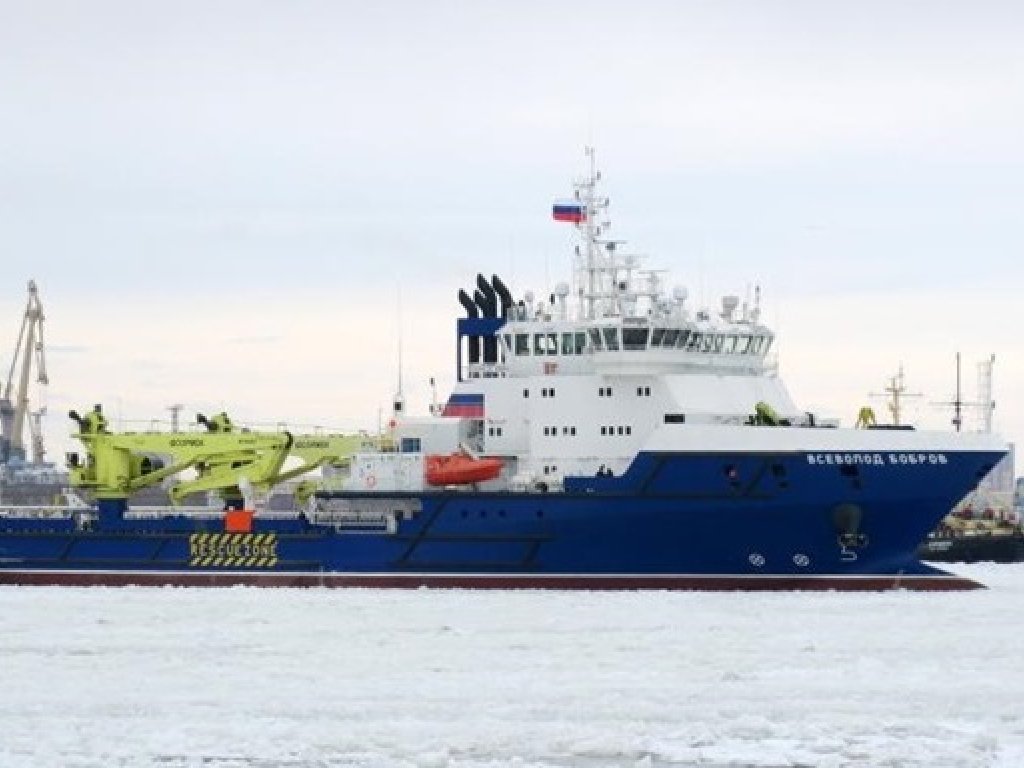 It is currently unknown without which ship the Russian fleet could have been left: Vsevolod Bobrov or Elbrus.
It became known that Russia could lose another ship in the Black Sea. This is the logistics vessel of project 23120: "Vsevolod Bobrov" or "Elbrus".
Source. This was reported by Ukrainian media with reference to sources in Ukrainian intelligence, Channel 24 reports.
Details. It is noted that it is currently unknown without which ship the Russian fleet was left.
According to the report, on the night of May 12, the ship was heading in the direction of Snake Island. For some unknown reason, a fire broke out on it.
"Subsequently, the operation to rescue the crew continued. In the middle of the night the charred ship tried to reach Sevastopol. It seems that the Russians succeeded and the ship was moored in the port. It is unknown at this time how long the ship has failed, but according to preliminary data, the ship will need to be seriously repaired, "the statement said.
The publication notes that the ships of the 23120 project can be considered the newest, so even the temporary loss of one of them during the war is critical for the occupiers. In addition, journalists added that if it is necessary to bring the ship out of the Black Sea, Turkey will not let him back.
What is the situation on Snake Island: briefly about the latest news
Meanwhile, British intelligence reports numerous attempts by the occupiers to strengthen their garrison on Zmiiny, but these attempts thwarted the Armed Forces.
Russian propaganda deceives its viewers by claiming "great success" on the island. No evidence is provided. Meanwhile, the Armed Forces are showing a video of the destruction of enemy equipment.
Read also:
In Russia, a junkie son killed his mother, threw her body off the balcony and killed himself by cutting off his penis
Spanish media: Putin's ex-wife sells apartments in Spain
Original sabotage: employees of a Russian defense company "spoiled" Pantsyr air defense system for a blogger's money (PHOTOS)
Analogies of wars: Soviet-Afghan vs. Russian-Ukrainian
Ukrainian Armed Forces destroy enemy electronic warfare system "Palantyn" (video)
How are Russian athletes in uniform going to infiltrate the Olympics? An investigation by Glavkom
Ukrainian paratroopers show how they destroyed a Russian Terminator armored personnel carrier