Russian Losses in the War Against Ukraine: Day 32th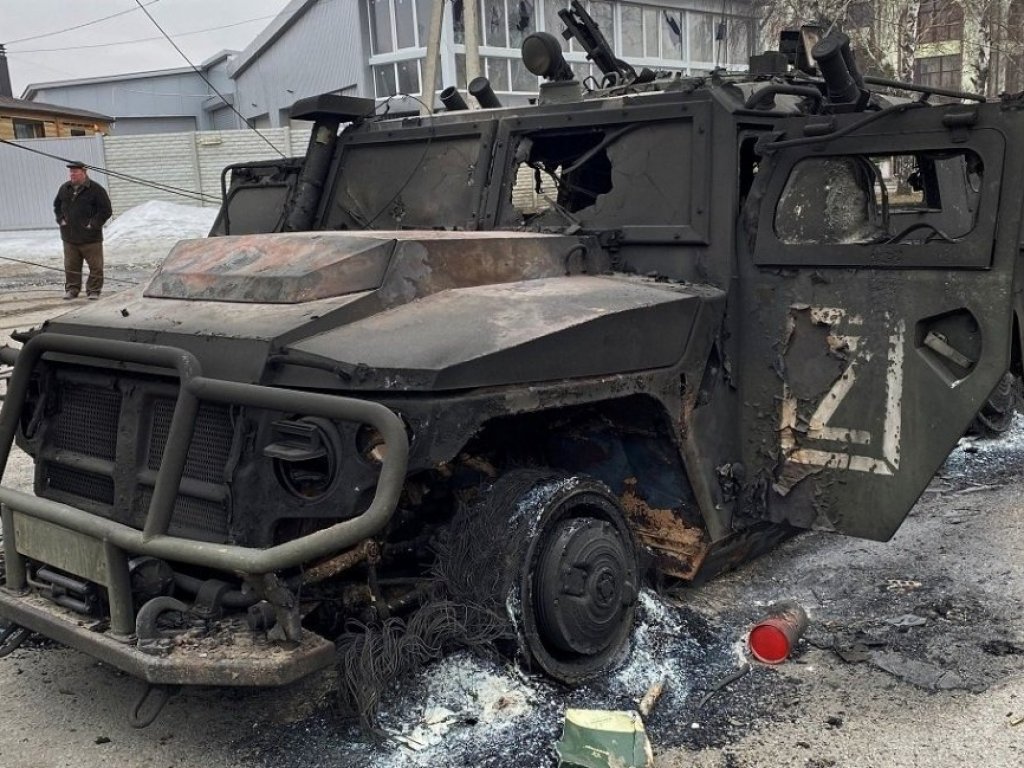 Russia has lost 16 600 Personnel, 582 Tanks and 121 Aircraft
Russians are facing non-stop military losses on Ukrainian soil
The General Staff of the Armed Forces of Ukraine has posted the new summary of total combat losses of the enemy from 24.02 to 27.03. Find them in an infographic by Defense Express: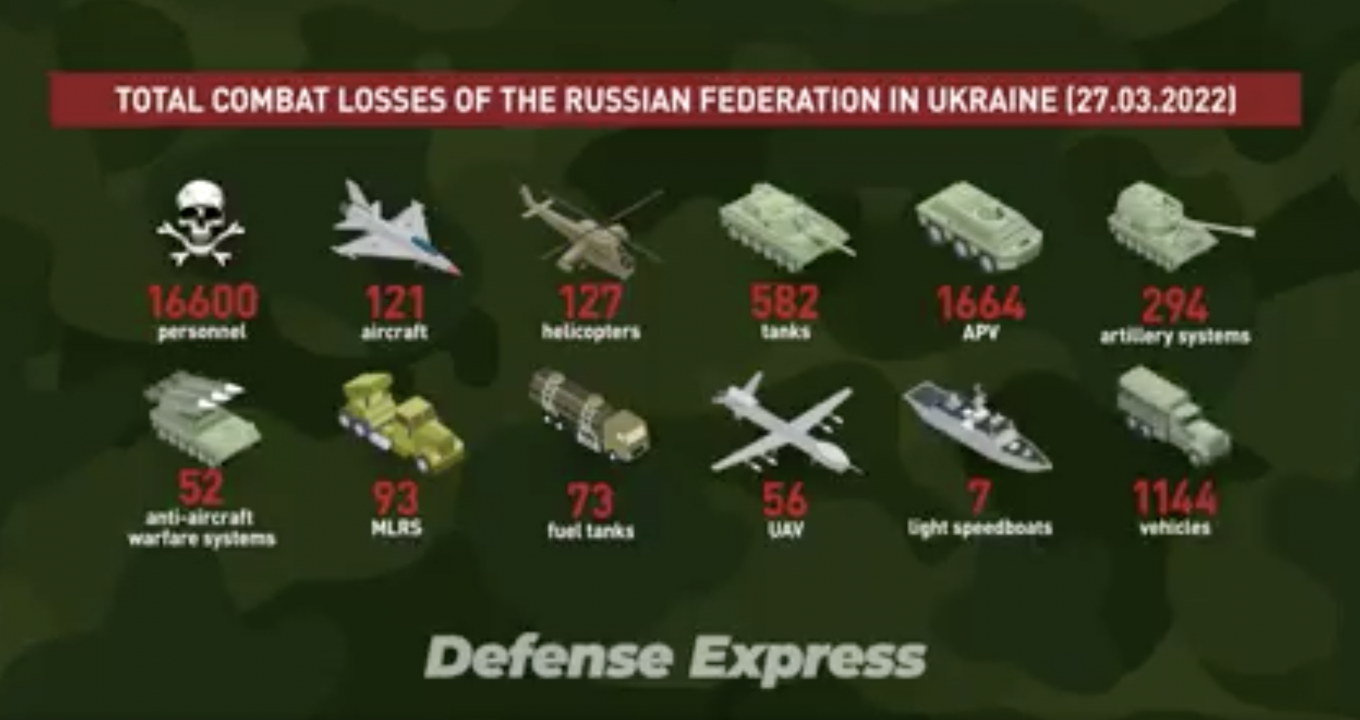 following:
Personnel - more 16 600,
Tanks ‒ 582 units,
APV ‒ 1664 units,
Artillery systems – 294 units,
MLRS – 93 units,
Anti-aircraft warfare systems – 52 units,
Aircraft – 121 units,
Helicopters – 127 units,
Vehicles – 1144 units,
Boats / cutters - 7 units,
Fuel tanks - 73,
UAV operational-tactical level - 56 units,
Special equipment – 21,
Mobile SRBM system - 4.
Data are being updated. The calculation is complicated by the high intensity of hostilities.
Ukraine needs your help
Stand with Ukraine and donate crypto. The funds will be used for the support of humanitarian and the Armed Forces of Ukraine.
Send BTC to this address:
1BuB5fmXdzdeZKZnqp7nh9NVCfFQ4dpDdp
Send ETH Ethereum (ERC20) to this address:
0x93e116d2bd7c188415dff7633baefa7e67b75849
Send USDT (ERC-20) to this address:
0x93e116d2bd7c188415dff7633baefa7e67b75849
Send USDT (TRC-20) to this address:
TPnVwdL9BHGnfjqoZyQQriL2iPPPgKXqpw
Read also:
Regular speeding: a people's deputy from "Batkivshchyna" Andrii Nikolayenko hit an 18-year-old girl to death
The losses of the invaders are approaching 250 thousand soldiers - data from the General Staff
How Russia hit high-rise residential buildings in Ukraine this year
Ukraine stopped one step away from the "bronze" at the Fencing Championship in women's team saber
Explosions in Moscow: the Ministry of Defense of the Russian Federation commented on the night attack by drones
The Armed Forces of Ukraine destroyed the Strela-10 enemy air defense system near Bakhmut (VIDEO)
Ukrainian defenders eliminated the Russian top colonel Yevgeny Vashunin, who commanded the "Leningrad Regiment"