Russian player in Dota 2 drew Z during the match, his team was disqualified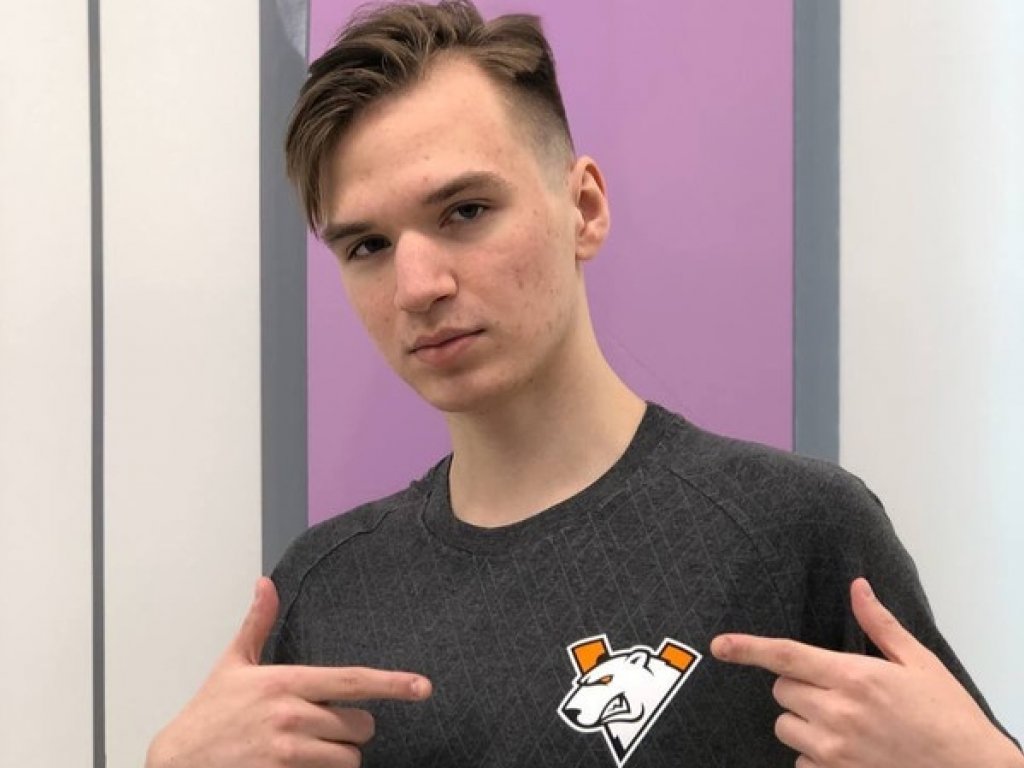 A player from Virtus.pro got into a scandal, depriving his team of the opportunity to play in the DPC league of Eastern Europe.
The scandalous incident occurred during the Dota Pro Circuit 2021/2022: Season 2 tournament for the CIS. The Russian team Virtus.pro, which was admitted to the tournament under the neutral name Outsiders due to the invasion of the
Russian army in Ukraine, played a match against Mind Games.


During a pause in the game, the esports players drew on the mini-map, and Virtus.pro carry Ivan "Pure" Moskalenko drew the letter Z. This was immediately noticed by the commentator of the match Dmitry "Droog" Chumachenko, and "Pure" and other team players painted over the symbol in a few seconds .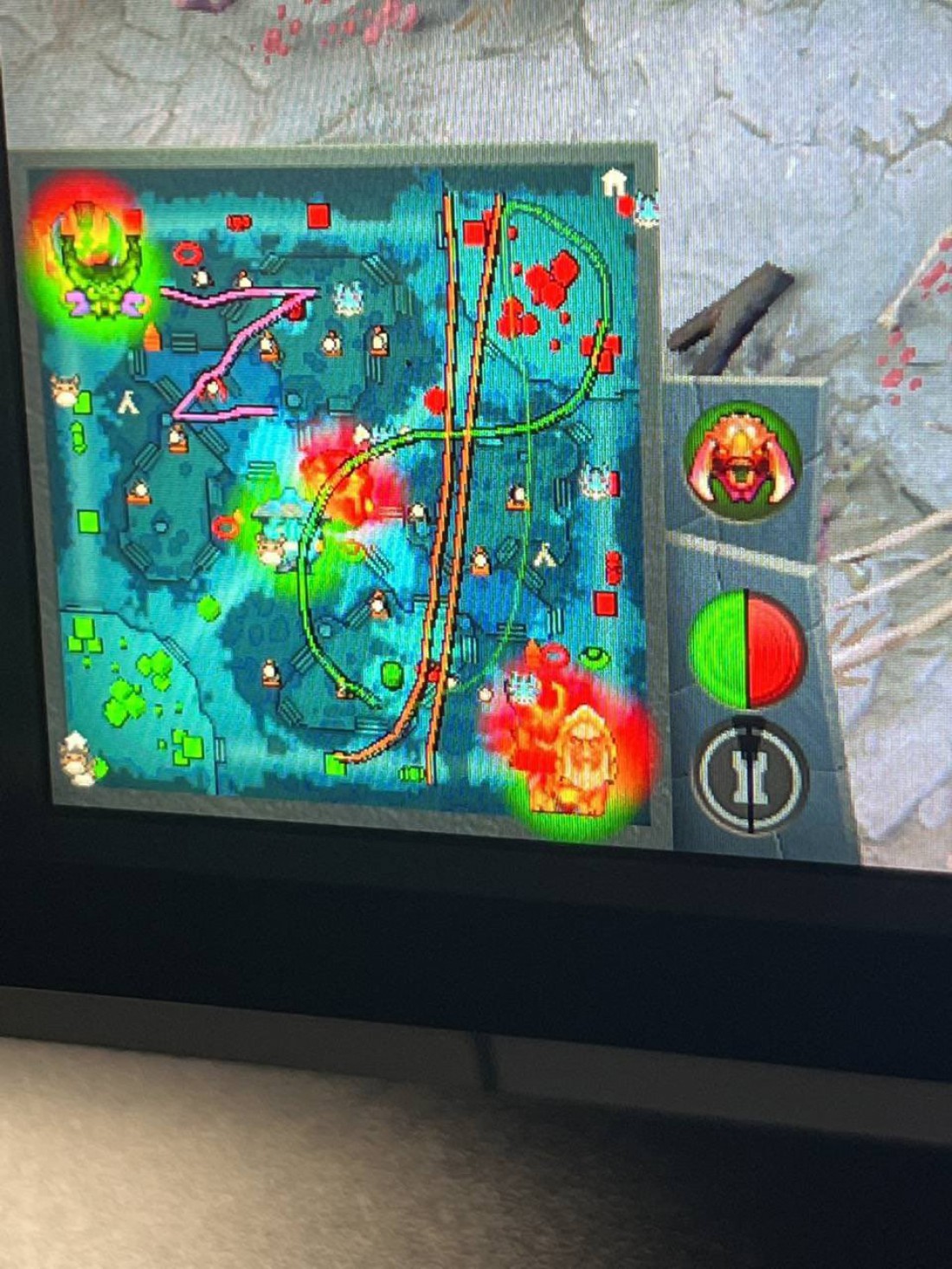 Thus, Moskalenko drew a symbol used by the Russian military, which means he supported their invasion of Ukraine. Worst of all, two Ukrainians are playing for Mind Games - Danil "Bignum" Shekhovtsov and Semyon "CemaTheSlayer" Krivulya. The player later apologized for his action, stating that his drawing was an accident. "Hi everyone, this is Pure. I would like to comment on what happened today on the first map in the match against Mind Games. The fact is that during a long pause, the guys and I talked and drew on the mini-map. When we realized what happened to me, we immediately began to cover up. I didn't want to offend or offend anyone. It happened somehow unconsciously. Peace to all," said "Pure" in his address.
-
However, this did not save the team from disqualification. The organizers of the BTS DPC League have announced on their official Twitter account that the Outsiders have been suspended from the tournament. It is noted that the result of the team's match against Mind Games was changed, which the Outsiders won with a score of 0:2. Now the team of Aleksey "Ainkrad" Diveevskiy got a technical victory. In addition, the Outsiders received a forfeit defeat in all subsequent potential matches.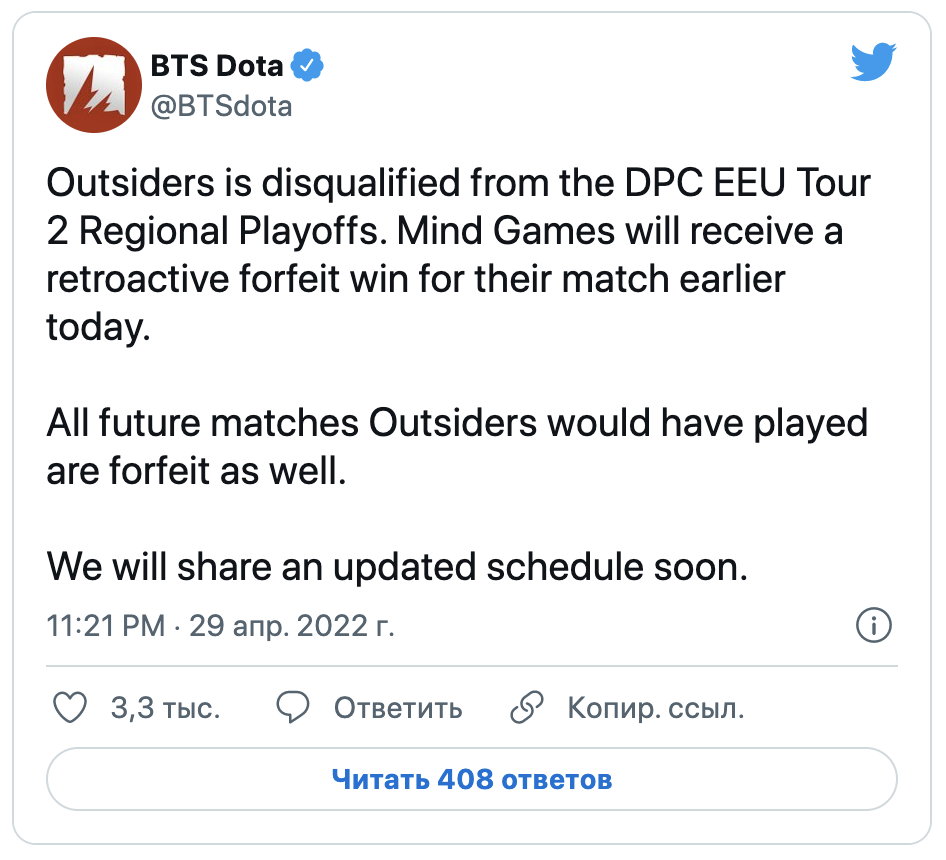 Recall that the playoffs of the first division DPC 2021/2022 S2 for the CIS are held from April 27 to May 2. Teams will compete for a prize pool of $102,500 and 920 Dota Pro Circuit points. The teams are also fighting for three slots in the Major. Earlier it was reported that the Russian was banned for life at Warcfraft 3 tournaments for calling the Ukrainian Foggy a Nazi.



Read also: The total combat losses Russian army in Ukraine from 24.02 to 01.05 - plus 18 tanks and 300 persons
Another russian Ka-52 Shoot Down by the Air Assault Troops of Ukraine in Kharkiv Region