The 69th day of the war between Ukraine and the Russian Federation (Live Updates)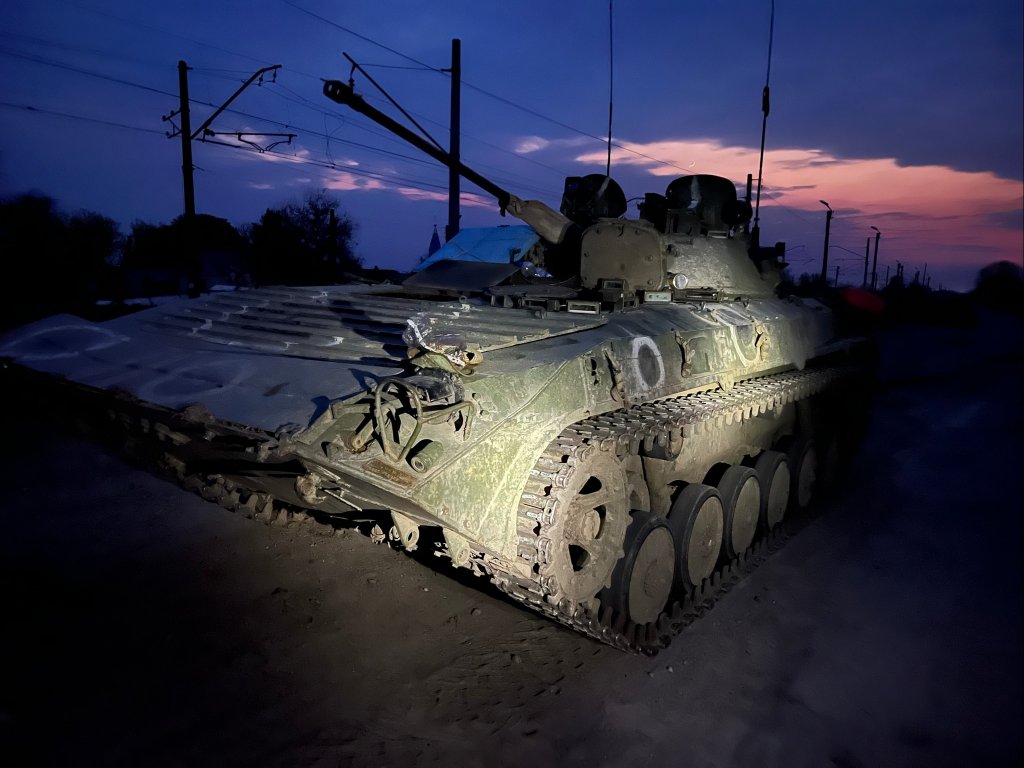 Operational information on Russia's invasion of Ukraine From official sources and pronouncements by key Ukrainian officials
The enemy bombed all important cities around the conflict on Day 68, and Ukraine fought back, destroying two Russian Raptor boats near Zmiinyi Island and conducted successful counterbattery fights. Civilians are still being evacuated from Azovstal. Western armament is either on its way or already on the battlefield; Ukraine is not wasting time. The same as Russian President Vladimir Putin, who is expected to announce mass mobilization on May 9th. Day 69 will offer us with additional details.
Brief facts:
Chief of the Defence Intelligence of the Ministry of Defence of Ukraine Kyrylo Budanov: Russia prepares to announce mass mobilisation on 9 May.
Azovstal evacuation continues.
Side note: news are marked in accordance with the Kyiv time zone: Eastern European Time (EET), GMT/UTC+2
Latest news
11:55 The General Staff of the Armed Forces of Ukraine has posted the new summary of total combat losses of the enemy from 24.02 to 03.05.
According to the report, russians are facing non-stop military losses on Ukrainian soil. About 23 000 (+200) agressor's troops eliminated, 573 (+11) air targets of invaders were shot down thousands of tanks, armored vehicles and tracks were destroyed by defenders of Ukraine.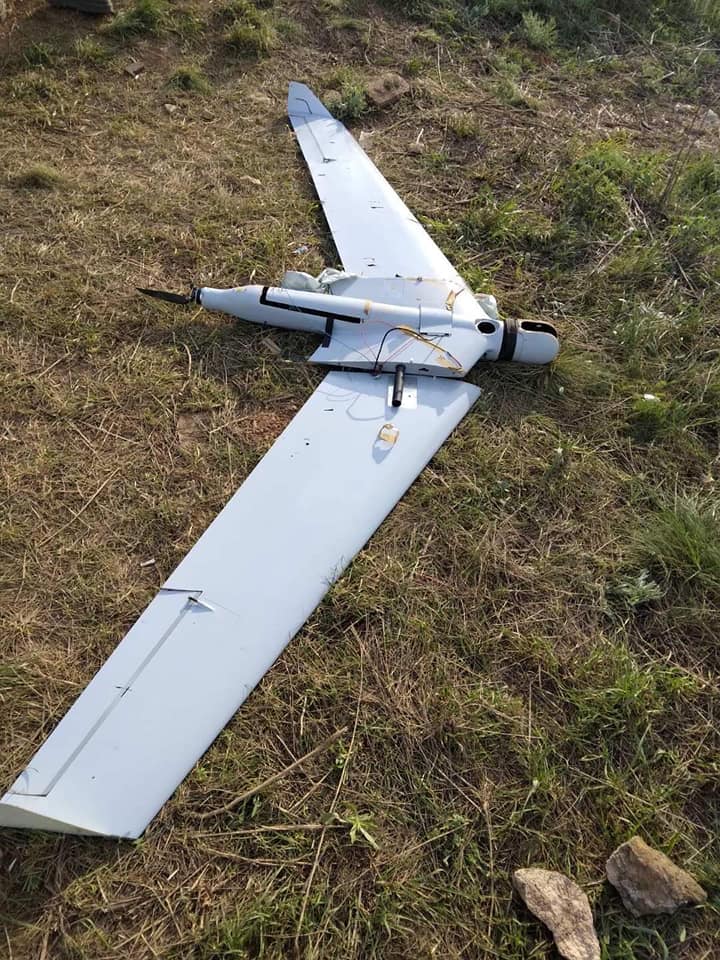 Speaker from the Odesa Regional Military Administration at 11:30 a.m.: A Russian drone was shot down in Odesa.

Sergiy Bratchuk, spokesman for the head of the Odesa Regional Military Administration, reported that air defense personnel in Odesa shot down a Russian unmanned aerial vehicle.

"Odesa. Another hostile Forpost-type UAV pursued the Russian cruiser. Thank you very much, air defense!" Sergiy Bratchuk made a message on Facebook early Tuesday morning.

According to Defense Express, the Air Defense and Land Forces air defense units hit seven Orlan-10 UAVs and one Forpost UAV the day before.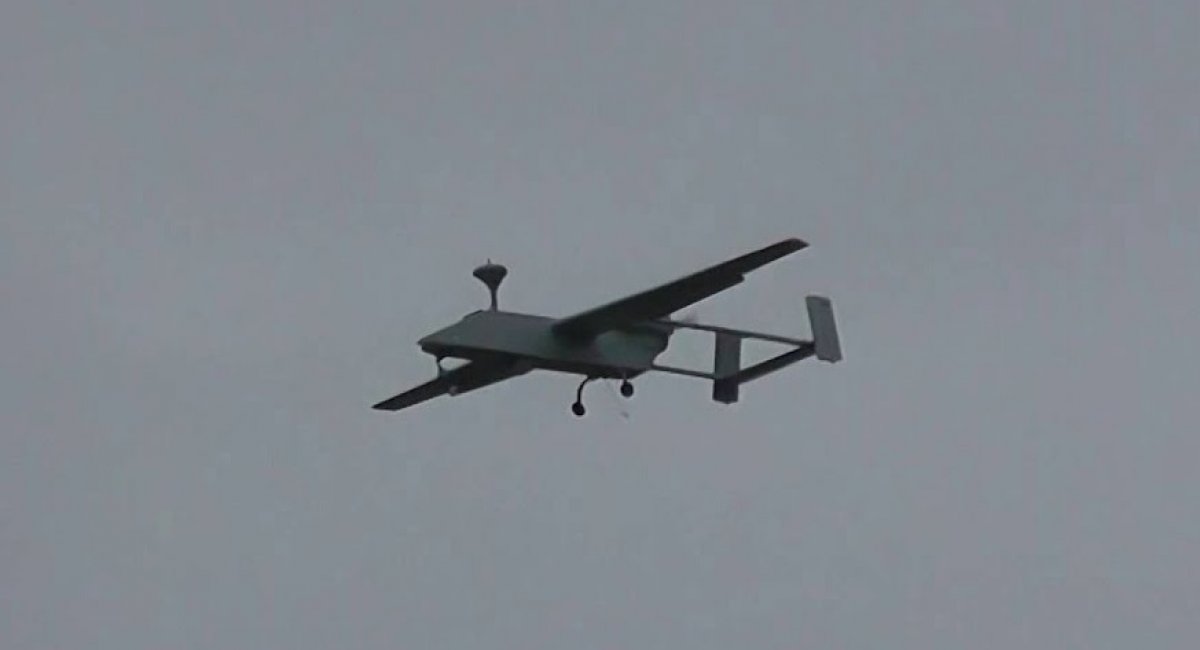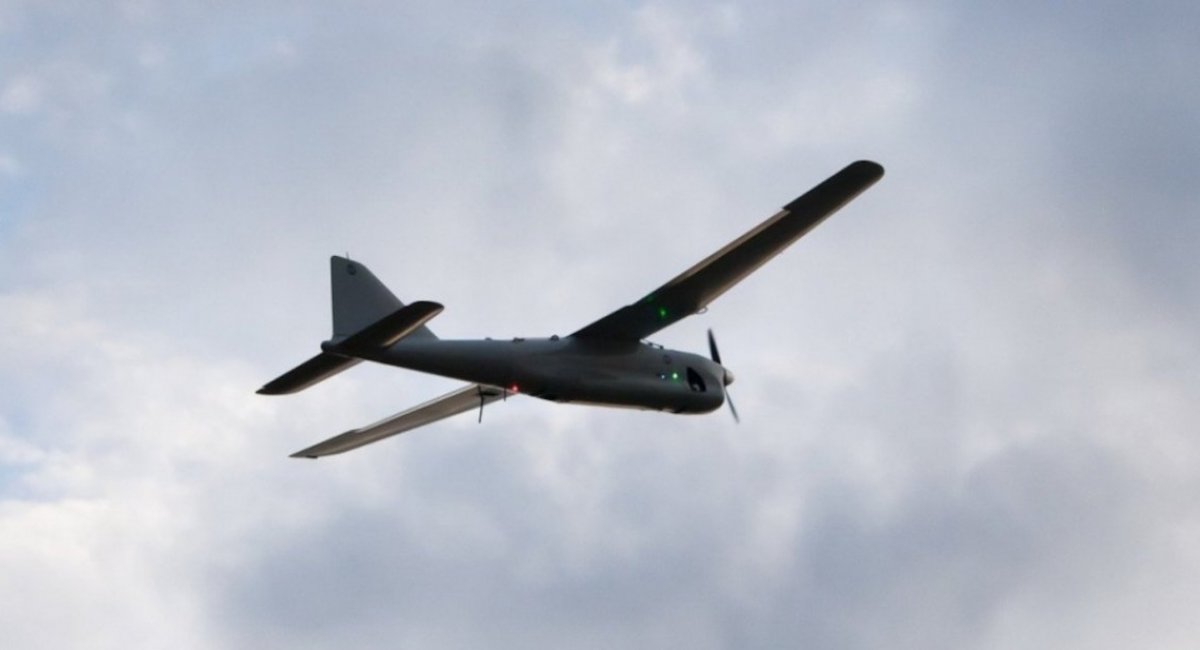 10:55 A joint report on the situation in Ukraine's regions: Three individuals were killed when Russian troops shelled Vuhledar in the Donetsk region.

Since 05:00 a.m. on Tuesday, Russian troops have been shelling the town of Vuhledar in the Donetsk region with artillery, killing three civilians.

According to Ukrinform, the regional civil-military administrations stated this in a joint report on the situation in Ukraine's regions as of 08:00 on May 3.

Lyman and Avdiivka are under constant enemy fire in the Donetsk area. The evacuation of civilians from front-line villages is still ongoing. People are being evacuated in Mariupol as well.

The enemy fired on Kharkiv last night. According to early reports, no one was hurt. As a result of the shelling this morning, a fire broke out at one of the enterprises in the Kharkiv district. The injured's data is being clarified. Rescue workers are on the site. The Russians opened fire on Zolochiv, Barvinkove, and Derhachi in the Kharkiv region. There were no recorded casualties.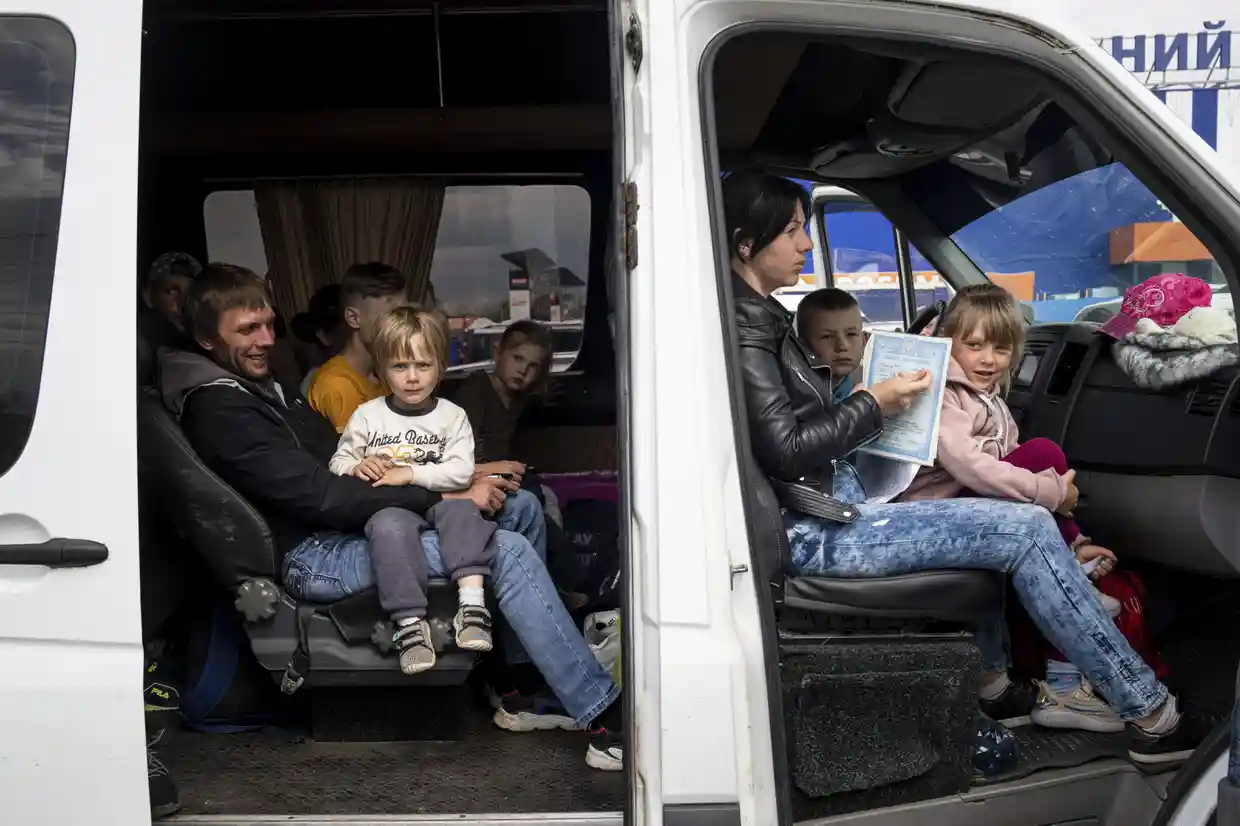 The situation in the Kherson region continues tense, with reports of explosions and shelling throughout the territory. The attackers keep looting. In temporarily seized settlements, the situation is critical.

On the evening of May 2, Russians launched strikes in the Mykolaiv region, striking the sea area in Ochakiv. Russian troops also opened fire on Mykolaiv. There have been no casualties as of this morning. The specifics are being worked out.

Last night in Odesa was calm. In the evening, the enemy conducted a missile attack on Odesa, damaging a religious edifice and striking a city infrastructure facility and a residential building. In the attack, a 15-year-old boy was slain and a girl was injured.

10:35 Prosecutor General's Office of Ukraine: In Ukraine, 220 children were killed and 406 were injured as a result of Russia's armed attack.

As of the morning of May 3, more than 626 children had died in Ukraine as a result of the Russian Federation's armed intervention. According to the Prosecutor General's Office, the official number of children killed was 220, with 406 injured.

These figures are not final because work is being done to establish them in regions of active hostilities, temporarily occupied and liberated lands, according to a message released on Tuesday morning.

Children suffered the most in Donetsk region - 139, Kyiv region - 115, Kharkiv region - 95, Chernihiv region - 68, Kherson region - 45, Mykolaiv region - 43, Luhansk region - 37, Zaporizhia region - 27, Sumy region - 17, in Kyiv - 16, Zhytomyr region - 15.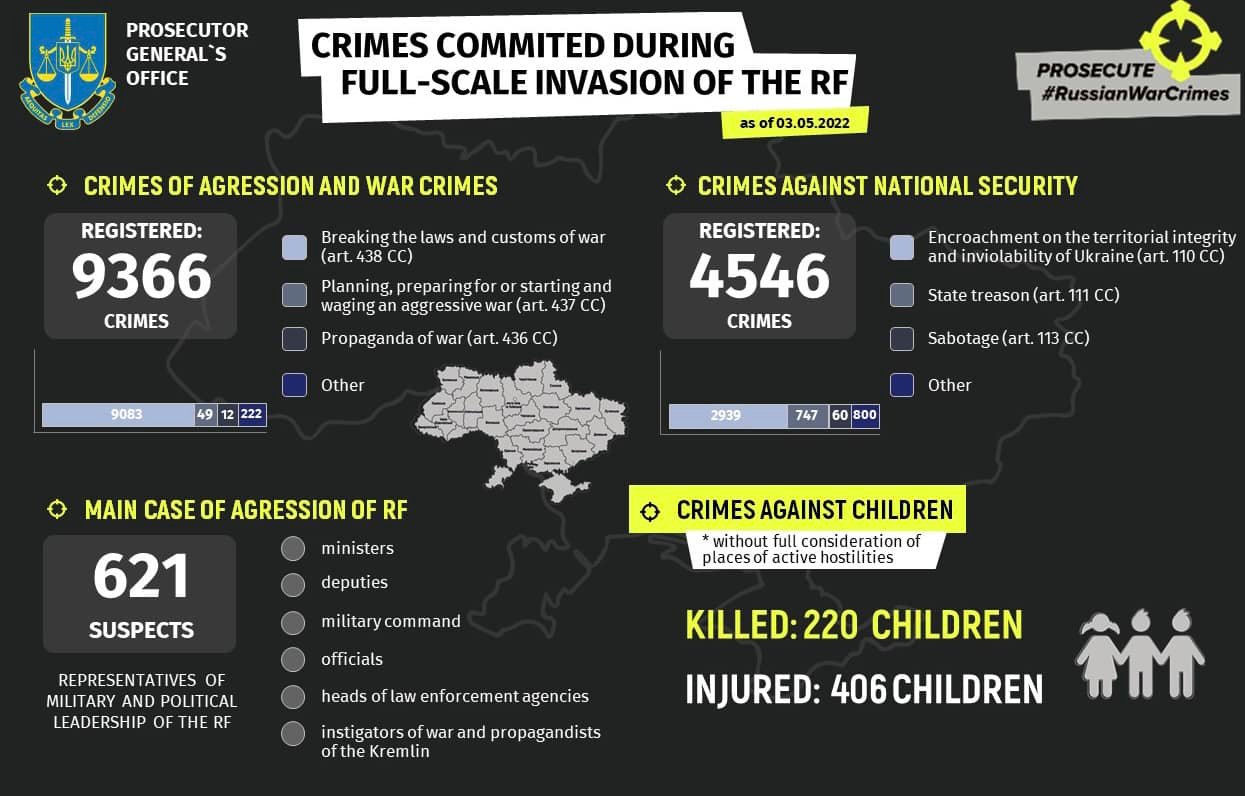 On the evening of May 2, the enemy launched a missile attack on Odesa's municipal infrastructure. After a missile hit a building where five people were residing, a 15-year-old boy was murdered and another juvenile was injured.

The Russian military forces bombed and shelled educational facilities on a daily basis, causing 1,584 educational institutions to be damaged. 118 of them were completely destroyed at the same time.

10:00 The Ministry of Defense in the United Kingdom Russia's military is now'significantly weaker,' according to the UK Ministry of Defence.

Russia's military is now much weaker as a result of its invasion of Ukraine, according to the UK Ministry of Defense's latest military information, according to The Guardian.

According to the report:

Between 2005 and 2018, Russia's defense budget nearly doubled, including investments in a variety of high-end air, land, and marine capabilities. Beginning in 2008, this served as the foundation for the large-scale military modernization initiative New Look.

However, despite the modernization of its physical equipment, Russia has not been able to conquer Ukraine. Failures in both strategic planning and operational execution have rendered it unable to convert numerical strength into a decisive advantage.

As a result of its invasion of Ukraine, Russia's military is much weakened, both literally and conceptually. Sanctions will make recovery more difficult. This will have long-term consequences for Russia's capacity to deploy conventional armed forces."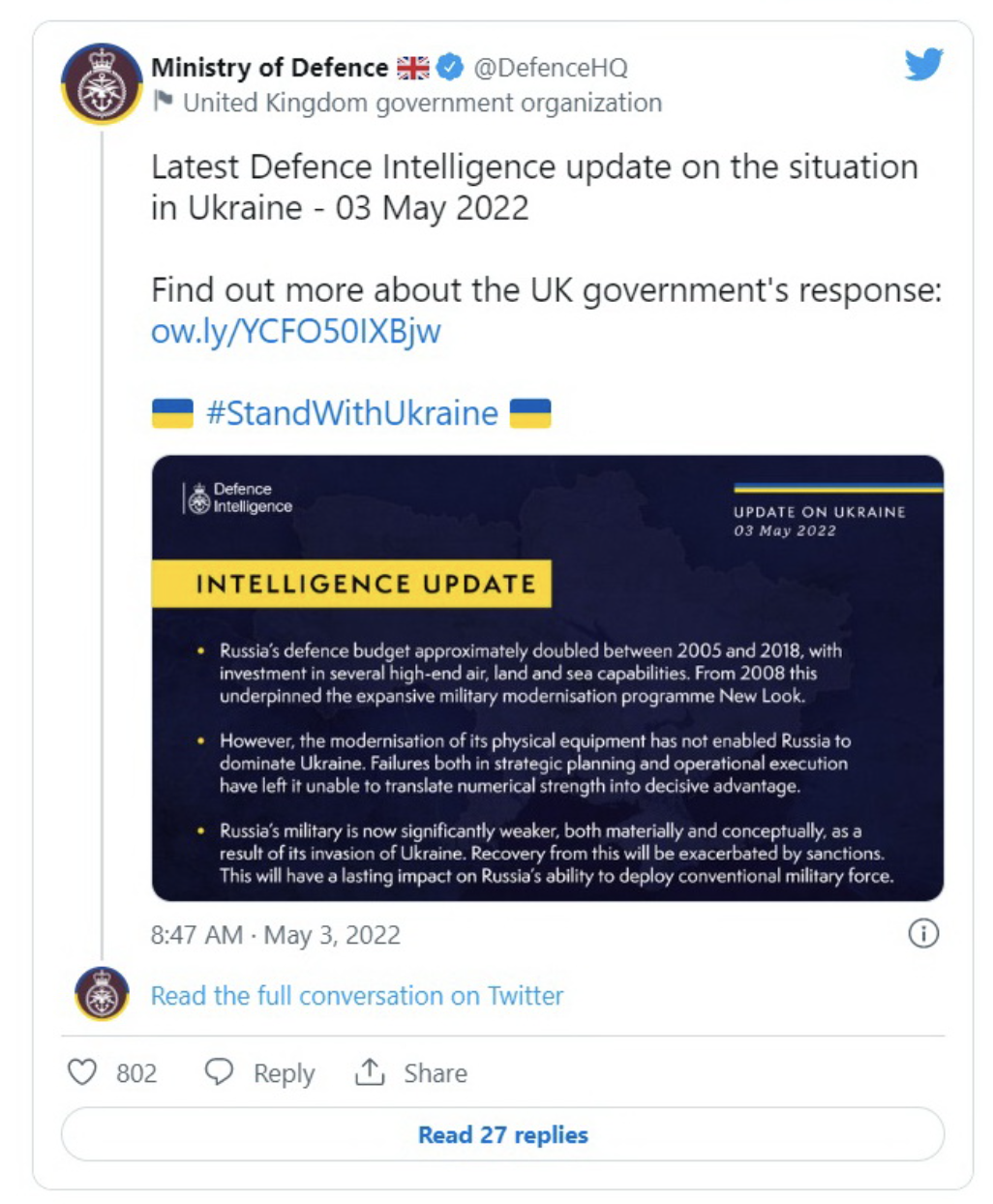 09:30 Oleksiy Danilov, Secretary of Ukraine's National Security and Defense Council: A general mobilization may be called in Russia on May 9.

A mass mobilization may be announced in Russia on May 9, according to Oleksiy Danilov, Secretary of Ukraine's National Security and Defense Council (NSDC), during a telethon on Monday evening.

"As for May 9, there is information from our military intelligence that they will announce general mobilization on May 9. How much this will help them and how it will eventually turn into problems for Putin is hard to say," he said.

According to Danilov, "what is going to fight in our country today, our army copes with it. There is almost no motivation there."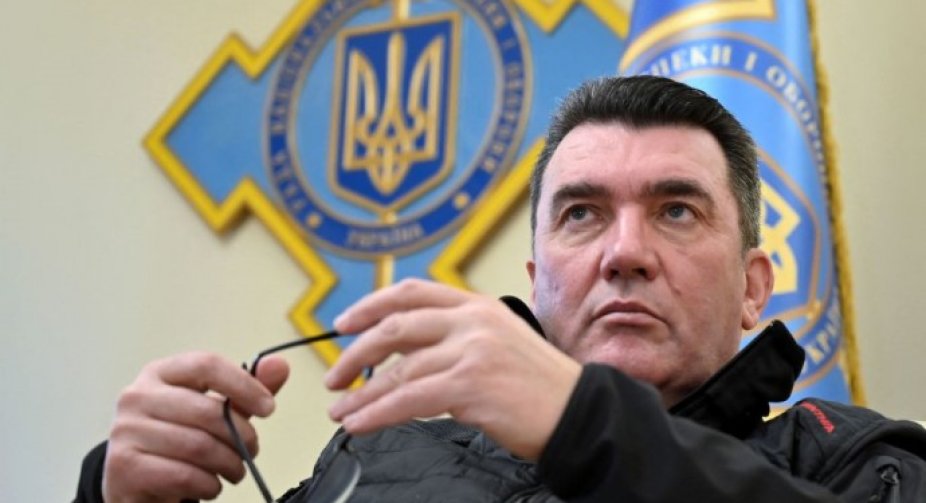 According to the NSDC secretary, Ukraine has no plans for the next phase of mobilization. "We now have a sufficient number of servicemen who have visited military enrollment offices. There is training, and then there is further training. What we did in the first place is sufficient for us to defend our country "Ukraine's Security and Defense Council stated.

08:55 On Monday, May 2, Ukraine's Air Force and Land Force air defense troops shot down eight air targets — a Forpost UAV and seven Orlan-10 drones.

According to Ukrinform, the Air Force Command stated this on Facebook.
"Throughout the day on May 2, the occupiers' manned aircraft did not actually get within the range of the Ukrainian air defense. Instead, the enemy continues to launch missile strikes, increasing the presence of unmanned aerial vehicles in Ukraine's airspace, spotting artillery fire and doing aerial recon. Over the past day, on May 2, the air defense of the Air Force and the Land Force shot down eight air targets – a Forpost and seven Orlan-10 UAVs," the statement reads.
-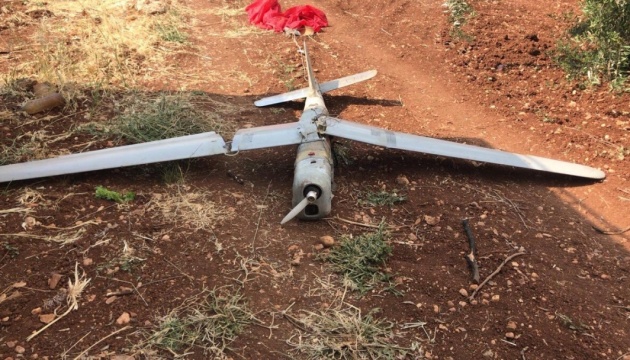 08:30 The Head of the Defense Intelligence of the Ministry of Defense of Ukraine: Transnistria no big threat to Ukraine.
Kyrylo Budanov, the head of The Defense Intelligence of the Ministry of Defense of Ukraine, believes that Transnistria poses no major threat to Ukraine, while remaining a destabilization factor for the entire region, Ukrinform reports citing Budanov's interview with NV.
Answering questions about Transnistria, Budanov said: "This is no major threat. But it is a factor of destabilization for the whole region: Romania, Moldova, and us."
In his opinion, Transnistria is a huge military problem for Russia. After all, this is a territory that Russia fully controls, but has no approach to as it borders with Moldova and Ukraine. "And no matter what they say there, they can't accomplish anything serious there. The units based in Transnistria are all they have there, which is about 1,300 people. These are Russian official troops in the whole region. Most of them guard the warehouses in the village of Kolbasna. Also, they guard a radio center in the village of Maiac, and they are also based in Tiraspol," Budanov said.
Commenting on the moods prevailing in the Russian army, the head of Ukrainian defense intelligence noted that the forces are completely demotivated. "However, there is a military vertical – they have their commanders, and they will be forced to carry out the orders. Whether they like it or not, there is an order, and you will have to follow it. There are different options. Therefore, their morale isn't important. They will carry out the order," he said.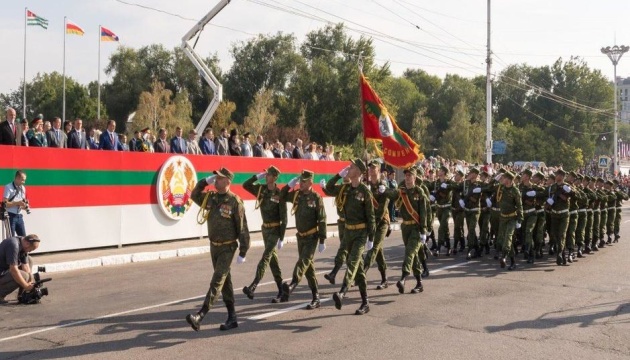 Furthermore, according to Budanov, the Russian army is short on manpower. A large number of Russian generals and senior command staff, in particular, "dropped down to controlling battalions, and in some cases companies — manually."

Budanov remarked in this context that if the Chief of the General Staff of the Russian Armed Forces, Valery Gerasimov, was forced to go to the front line, "obviously something happened there."
There is only one reason – failure to implement plans to advance. The occupation is failing, they are behind schedule. They had their main deadline – to complete the 'special operation' by April 24 – but they failed with that. Another date was to wrap up the operation, at least in relation to Donbas, until May 9. If they fail here, too, this will further complicate the political coloring of the whole process," he said.
According to the intelligence chief, Putin cannot allow himself to lose to Ukraine. And to this end, he needs to claim Russia is facing a serious adversary, conditionally suggesting: "Maybe we will lose a little bit, but we will not lose to Ukraine."
08:00 The Ukrainian Armed Forces' General Staff has issued an operational update on the status of battle as of 06.00 on May 3, 2022.

According to a General Staff operational report, seventeen tanks and sixty BMP-1 were moved out of storage at Boguchar, Voronezh area, between April 27 and May 2, 2022. They were dispatched to Ukraine's temporarily seized territory by Russian soldiers.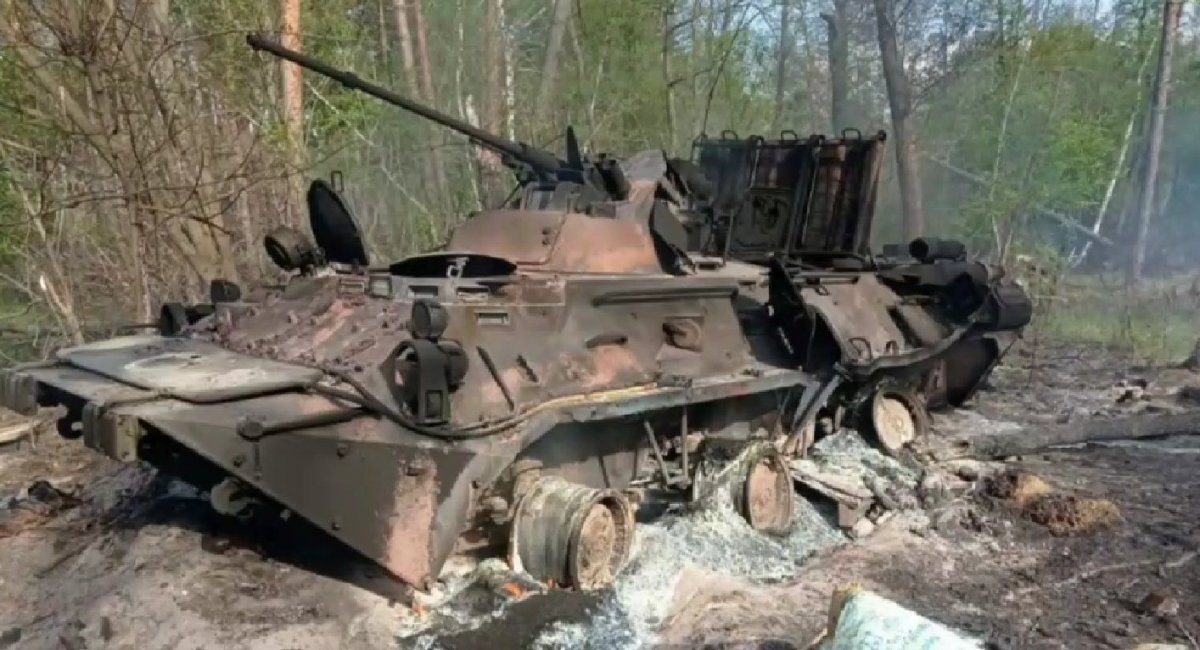 07:00 The head of Ukraine's Ministry of Defense's Defense Intelligence recommends two alternatives for resolving the war with Russia.

Kyrylo Budanov, chief of Ukraine's Ministry of Defense's Defense Intelligence, sees two options for resolving the war with Russia: breakup of the Russian Federation and a change in its leadership.

According to Ukrinform, the top Ukrainian spy communicated with NV.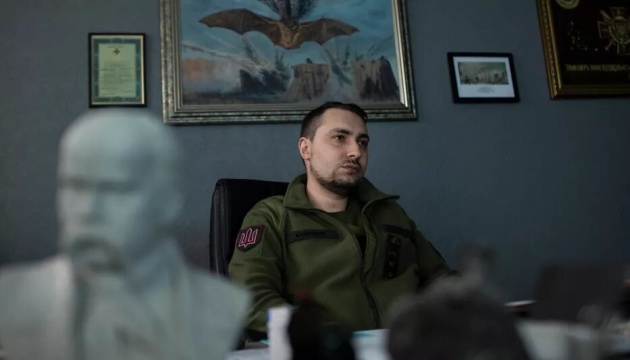 The first is Russia's collapse into three or more parts. The second alternative is for Russia's territorial integrity to be preserved with a change in the country's leadership.

According to Budanov, in the latter situation, the new leader will be forced to declare that Russia had nothing to do with the war and that it was the work of a "mad tyrant." Then Russia will withdraw from all of the regions it previously occupied, from Japan's islands to Germany's Königsberg.
"These are the two ways. Most of Russia's military-political leadership is aware of this. And that's why there are so many attempts at dialogue with the Western world, despite the official rhetoric they all apply. But the unofficial one is completely different: they are afraid of losing their wealth. And they understand how it will all end very quickly for them," Budanov said.
The head of the Defense Intelligence of Ukraine, the agency referred to as the GUR, expressed confidence that Ukraine will win the war, noting that "leaving Putin a way to retreat is one of the strategies, but it is almost unrealistic. He is a war criminal in the eyes of the whole world. This is his end, he has driven himself into a dead end."
05:30 Ukrainian fighters appear to have become accustomed to shooting down Russia's "birds." Martlet MANPADS successfully downed the so-called one-of-a-kind Orlan-10 UAV this time.
01:20 Mariupol City Council: Mariupol evacuation to resume on May 3.

The Ukrainian government will continue to evacuate residents from Mariupol on May 3 at 7 a.m. local time, with the assistance of the UN and the Red Cross, according to the Mariupol City Council, according to Kyiv Independent. The meeting place is Lunacharske Circle, which is near Berdyansk.

Sweden's embassy in Kyiv will reopen on May 4 at 00:35.

According to the Kyiv Independent, Swedish Foreign Minister Ann Linde wrote that the embassy's "diplomatic presence will be returned where it belongs."

00:10 Ukraine's President, Volodymyr Zelenskyy, assures that the operation to evacuate people from Mariupol is continuing.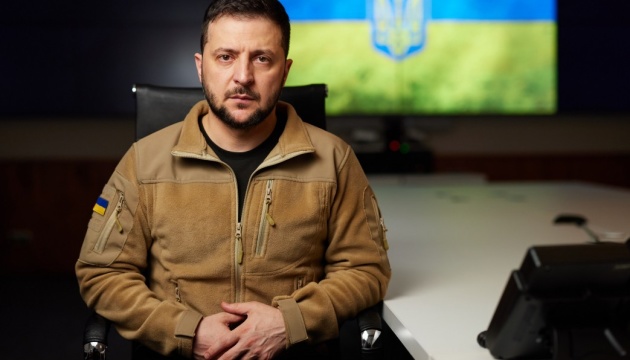 According to Ukrinform, President Zelensly stated this in his video speech.

"We will continue to do all in our power to save our people from Mariupol." The evacuation effort is still ongoing. Tomorrow, we expect movement through humanitarian corridors from Berdiansk, Tokmak, and Vasylivka," the President emphasized.

At the same time, he claims, the Armed Forces valiantly thwart the enemy's advances.
Read also: Armed forces of Ukraine destroyed two boats Russia - video
Russia selects 200 "volunteers" each week from each district, except Moscow