The Armed Forces shot down an enemy Ka-52 helicopter on the approach to Snake Island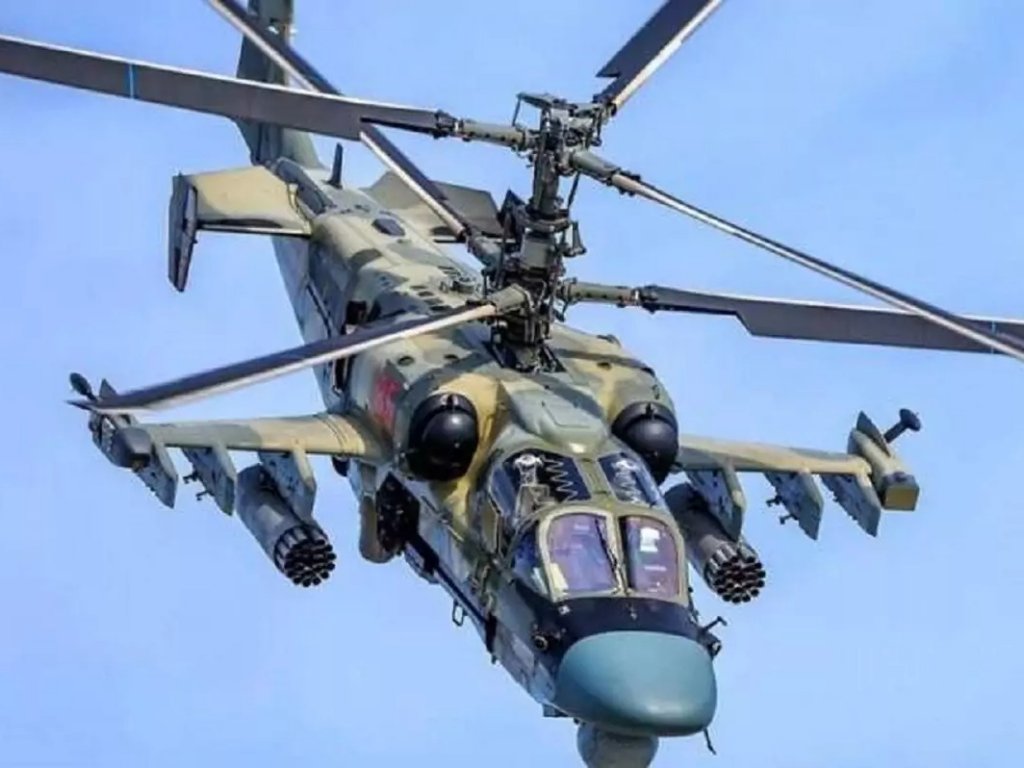 On Wednesday, June 29, the Ukrainian military shot down a Russian Ka-52 helicopter over the Black Sea that was flying to the Snake Island.
This was reported by the Operational Command "South" on the Facebook page.
"The day before, one of the four Ka-52 helicopters that flew to Zmiiny in the evening was damaged and fell into the sea between Zmiiny Island and the Odesa gas condensate field. The Rashists tried to organize a search and rescue operation. But the helicopter requested landing on board "Moscow", - the message reads.
It is noted that in an attempt to reduce the intensity of missile and artillery fire of the Armed Forces of Ukraine on Zmiiny Island, the Russians attacked the Black Sea coast in the south of Odesa twice at night with Su-35 fighters. Enemy aircraft fired three Kh-31D missiles. Losses and destruction were not recorded.
It will be recalled that as a result of a successful operation by the Armed Forces of Ukraine, the Russians hastily evacuated the remnants of the garrison from Zmiiny Island with two speedboats and left it. Currently, Zmeiny is smoking, explosions are heard. The final results of the operation are still being investigated.


Read also:
In Russia, a junkie son killed his mother, threw her body off the balcony and killed himself by cutting off his penis
Spanish media: Putin's ex-wife sells apartments in Spain
Original sabotage: employees of a Russian defense company "spoiled" Pantsyr air defense system for a blogger's money (PHOTOS)
Analogies of wars: Soviet-Afghan vs. Russian-Ukrainian
Ukrainian Armed Forces destroy enemy electronic warfare system "Palantyn" (video)
How are Russian athletes in uniform going to infiltrate the Olympics? An investigation by Glavkom
Ukrainian paratroopers show how they destroyed a Russian Terminator armored personnel carrier