The Azov Regiment showed how the Russian occupiers fired at a house in Mariupol from a tank
On April 30, the Azov Regiment of the National Guard of Ukraine published a video in the Telegram showing a tank of the Russian occupiers firing at a high-rise apartment building in Mariupol from a distance of several meters.
The occupiers' fighting vehicle changed position several times during the shooting, further destroying the apartment building. The symbol of the occupiers is visible on the tank - the letter Z.

"This video is a clear demonstration of why civilians in Mariupol, including those hiding in the Azovstal plant, are afraid to come out of basements and do not believe the occupiers about the possibility of a safe evacuation from the city," Azov said.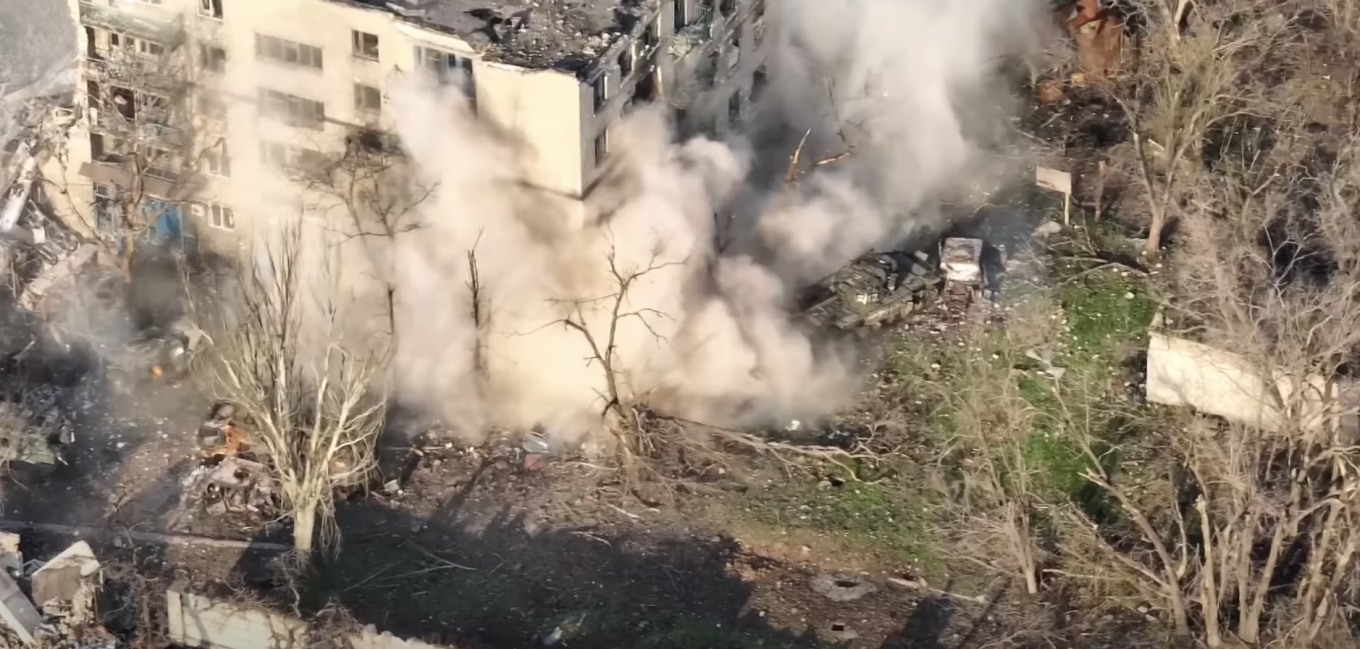 Context:

Mariupol is the largest port city on the shores of the Sea of ​​Azov. The battle for Mariupol has been going on since February 24, when a large-scale invasion of Ukraine by Russian troops began. The occupiers were unable to storm the city and began dropping bombs on it, firing artillery and rocket-propelled grenades. Residents of besieged Mariupol were left without water , electricity, heat, communications and food due to the Russian occupiers. The evacuation of civilians from the city was effectively blocked by the occupiers .

On April 21, Ukrainian President Volodymyr Zelensky said that most of the city had been "captured by the Russians a long time ago . " According to him, about 120,000 civilians remain blocked in Mariupol. In particular, the Ukrainian military and some residents of Mariupol are in the bomb shelters of the Azovstal plant, which is being stormed by the occupiers.

On April 23, Zelensky explained that it was not yet possible to unblock Mariupol militarily, and that the commanders of the city's defenders "understood this perfectly well . "

Russia inflicts multiple air strikes on the plant. On the night of April 28, the occupiers dropped multi-ton bombs on a military hospital on Azovstal, and the operating room was destroyed. There are dead, wounded and injured .

Guterres discussed the evacuation of people from Mariupol with Russian President Vladimir Putin in Moscow on April 26. After the meeting, the UN said that Putin had agreed to the participation of the UN and the International Committee of the Red Cross in the evacuation of civilians hiding from the shelling of the Russian occupiers at the Azovstal plant. But the Kremlin later denied the allegations . Putin's spokesman Dmitry Peskov said that the UN Secretary General had voiced such a proposal, but "there were no concrete agreements in this area."

On April 30, Sviatoslav Palamar (nicknamed Kalyna), deputy commander of the Azov Regiment, announced that 20 people, including women and children, had been evacuated from Azovstal.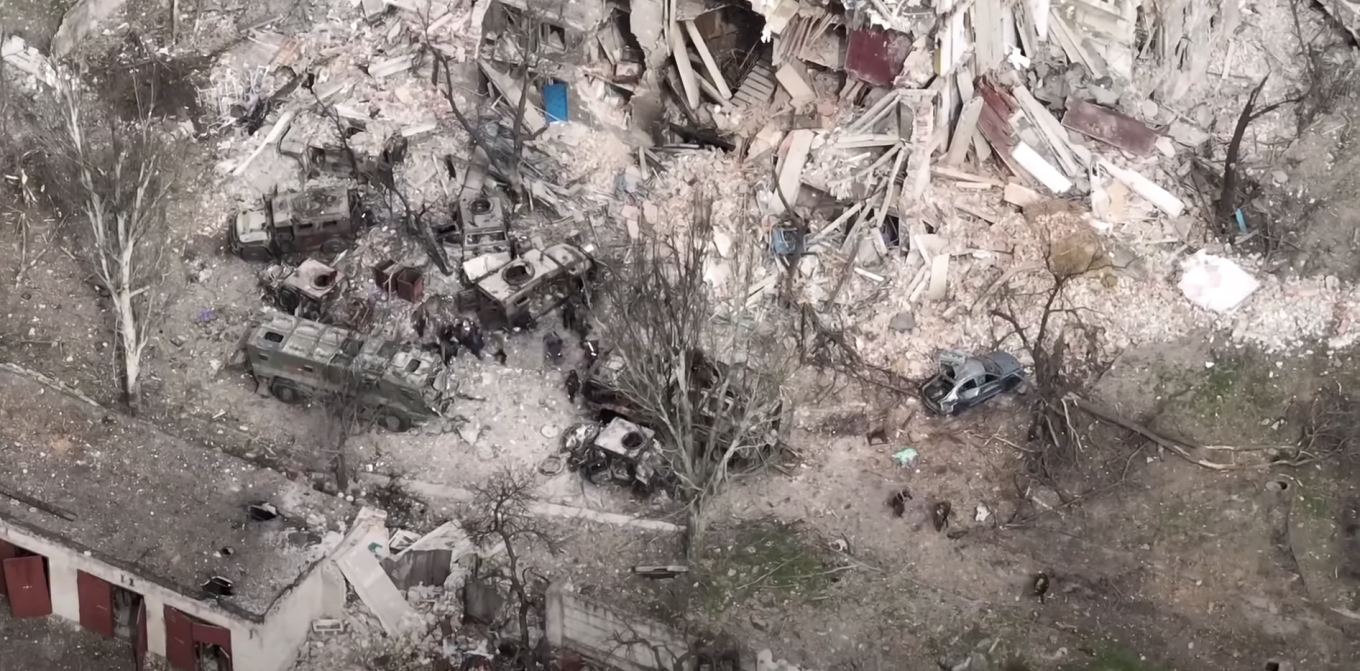 Read also: In Mariupol, soldiers of the Azov Regiment have killed 1,157 enemies since the beginning of the war
The total combat losses Russian army in Ukraine from 24.02 to 30.04 - plus 22 tanks per day