The Russian tug "Vasily Bekh" sank - Odesa OVA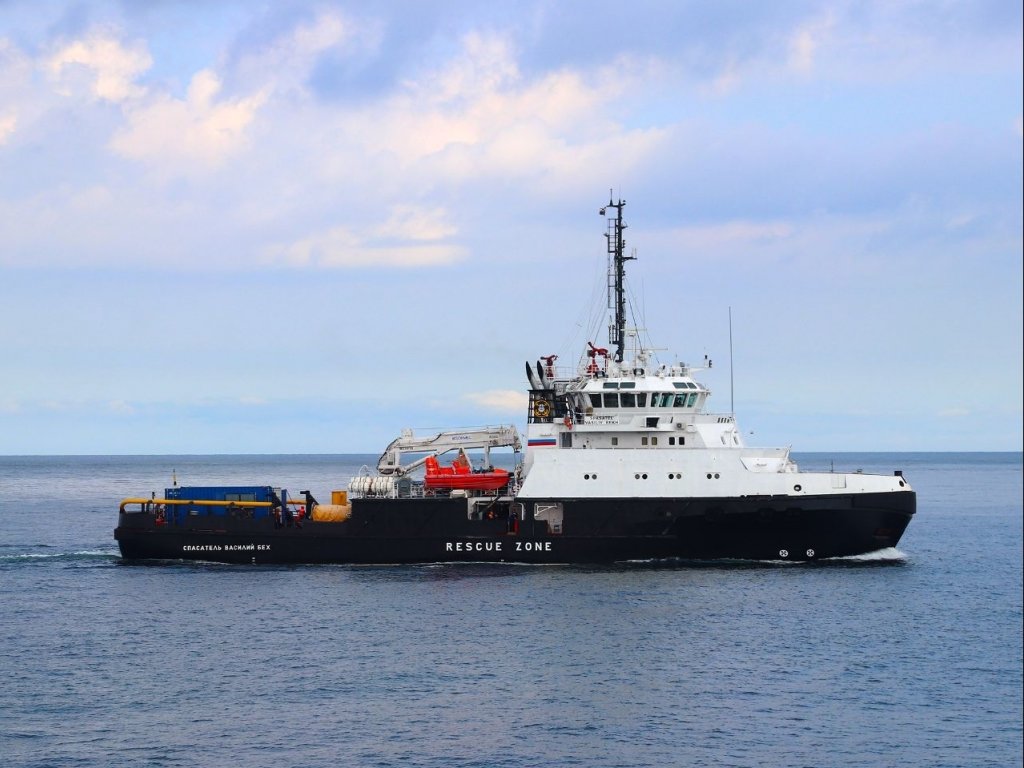 The tug of the Russian Black Sea Fleet "Vasily Bekh", which was hit by missiles by the Ukrainian military, sank.
This was announced by the head of the Odessa OVA Maxim Marchenko.
" Our Armed Forces already have an enemy cruiser, several boats, and now a support ship has been added. I am sure that our military will add a frigate, a corvette and a large landing craft. And we can say that we have created a kind of submarine brigade of ships in the Russian Black Sea Fleet at the bottom of the Black Sea , "Marchenko said.
Ukrainian defense forces struck at a Russian tugboat carrying weapons and ammunition to the captured Snake Island.
This was reported by the Navy of the Armed Forces of Ukraine.
On board the tug was an anti-aircraft missile system SAM " TOR ". It is designed to solve the problems of air and missile defense.
Vasily Bekh transported ammunition, weapons and personnel of the Russian occupation forces to the island.
The Minister of Defense of Ukraine Oleksiy Reznikov commented on this event as follows:
There is a popular toast among Rammstein Group ministers: "Down to the Russian Navy! Up to the bottom! " Neptune protects the Black Sea in good company. We are looking for the next goal together with the sea horse, - he wrote in his Twitter.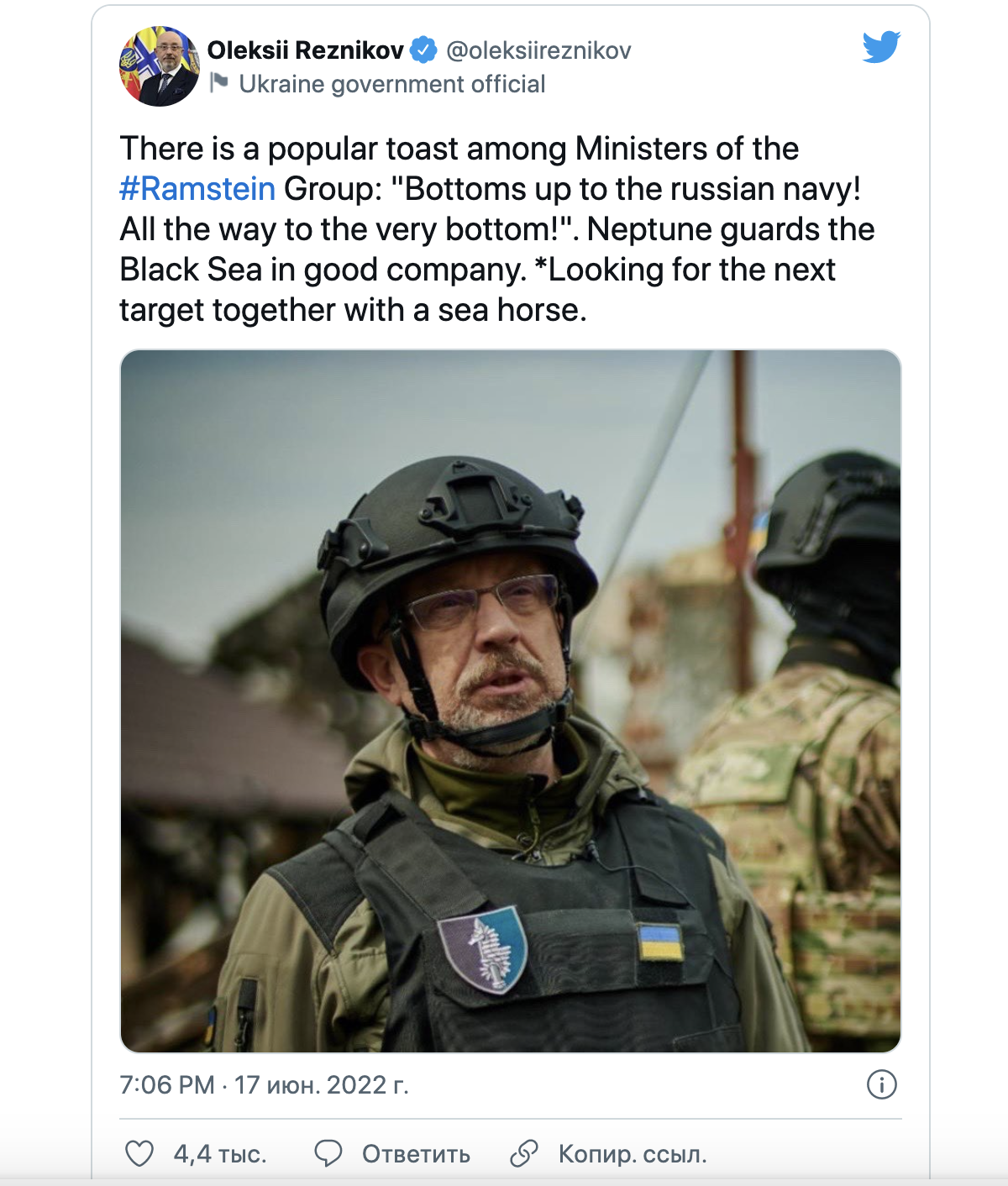 We assume that the Minister of Defense hints that the enemy tug was hit by the Neptune missile system.
The Defense Forces of Ukraine also have Harpoon coastal complexes handed over to Ukraine by Denmark.
The RK-360 coastal missile system of the Neptune MC was adopted by the Armed Forces of Ukraine on August 23, 2020.
"Neptune" missile system
The Neptune complex is equipped with R-360 cruise missiles, which fly at very low altitudes for a distance of about 300 km. The rocket has a starting and marching (main) engines. The complex includes unified launchers, transport and charging machines, transport vehicles and a mobile command post.
The contract for the production of one division of the complex was signed by the Ministry of Defense at the end of 2020.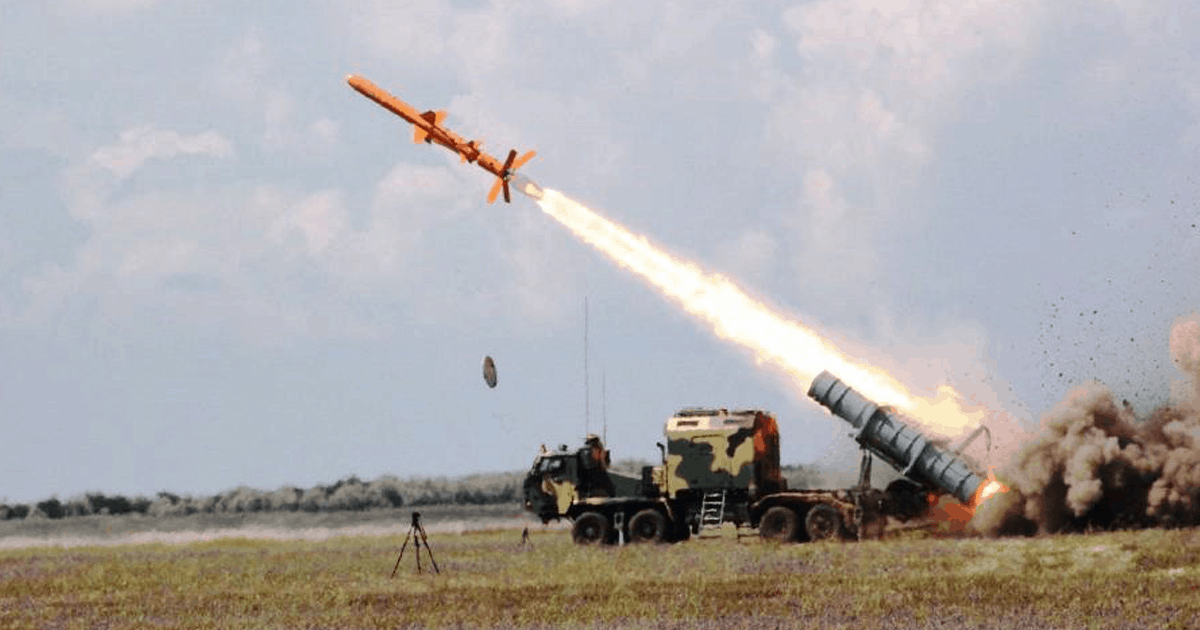 From March 2021, as part of one of the units of the Navy of the Armed Forces of Ukraine, the complex with a launcher and special vehicles from KrAZ is being tested.
Read also:
In Russia, a junkie son killed his mother, threw her body off the balcony and killed himself by cutting off his penis
Spanish media: Putin's ex-wife sells apartments in Spain
Original sabotage: employees of a Russian defense company "spoiled" Pantsyr air defense system for a blogger's money (PHOTOS)
Analogies of wars: Soviet-Afghan vs. Russian-Ukrainian
Ukrainian Armed Forces destroy enemy electronic warfare system "Palantyn" (video)
How are Russian athletes in uniform going to infiltrate the Olympics? An investigation by Glavkom
Ukrainian paratroopers show how they destroyed a Russian Terminator armored personnel carrier