Ukraine won Eurovision 2022. VIDEO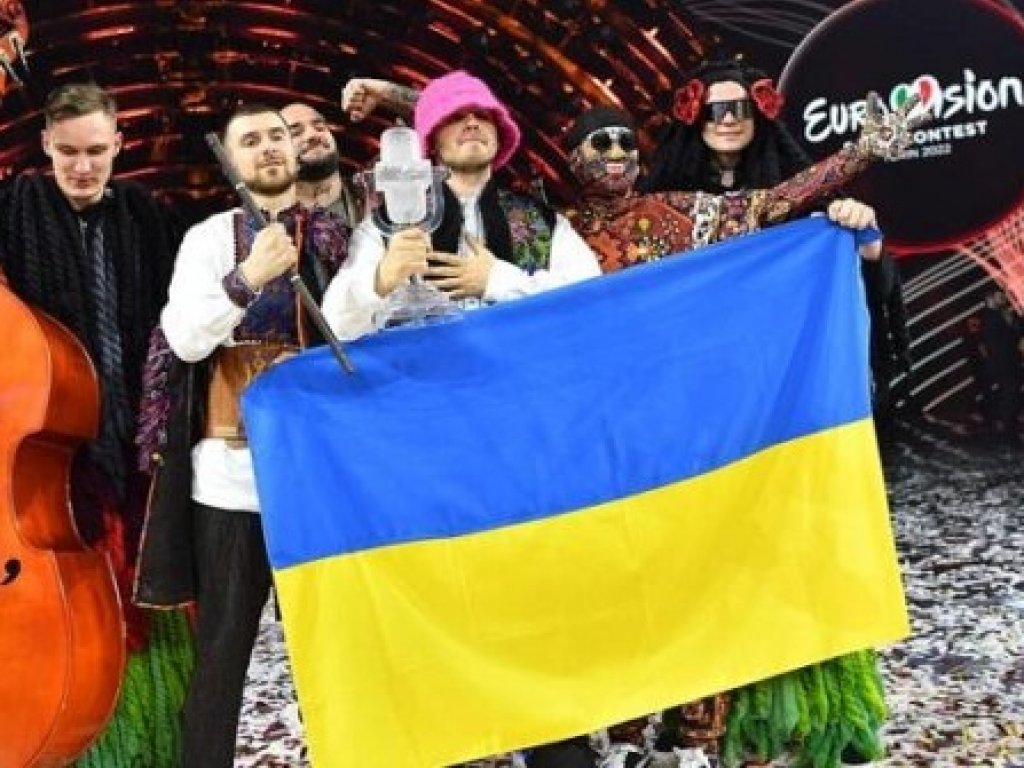 The song "Stefania" scored 192 points from a professional jury and a record 439 points from viewers across Europe and Australia
The Ukrainian group Kalush Orchestra won the Eurovision Song Contest 2022, the final of which was held in the Italian city of Turin. This became known on the night of Sunday, May 15.
The song "Stefania" scored 631 points - 192 from the professional jury and a record 439 points from viewers throughout Europe and Australia.
It should be noted that immediately after the performance, the Kalush Orchestra turned to the world community with a request to save the defenders of Mariupol.
So, the band's frontman Oleg Psyuk called for immediate help to the Ukrainian military at the Azovstal plant.
"Save Mariupol. Save Azovstal right now," he said from the stage.
Second place at the Eurovision Song Contest was taken by the British representative Sam Ryder with the song Space man (466 points), and the third place was taken by Chanyeol from Spain with the song SloMo (459 points).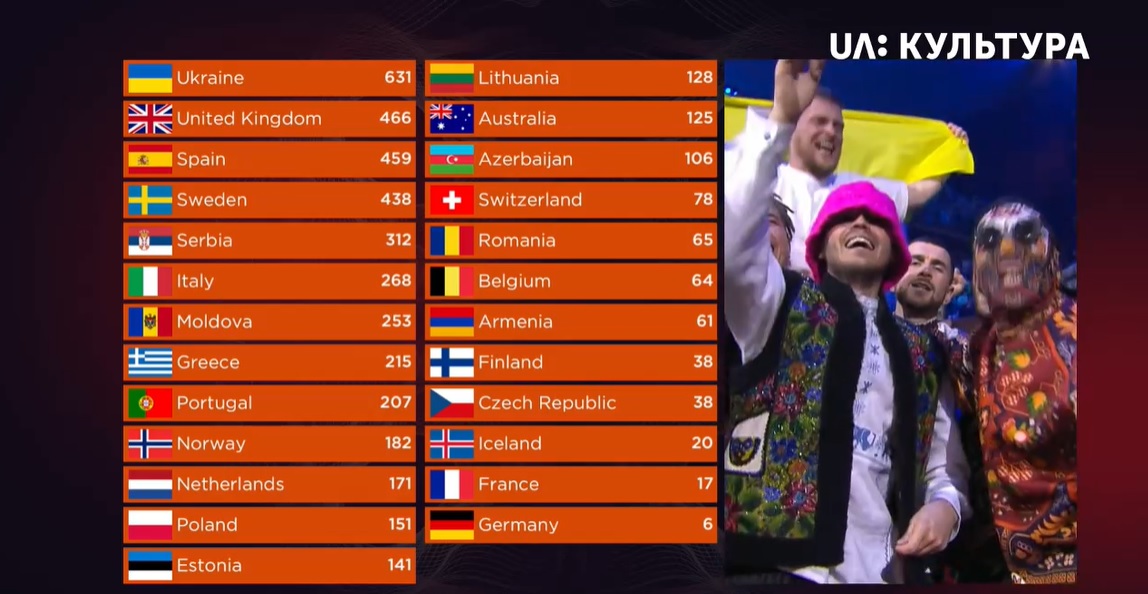 Read also: 200 enemy planes and almost 27,000 occupiers - the losses of the Russian army
Azovstal: Marine commander turns to Ilona Mask for help in evacuation
The Azov Regiment showed photos of wounded soldiers in Azovstal
Became a widow after three days of marriage: a love story of defenders at Azovstal
There are no surgical instruments at Azovstal, the hospital is being bombed, the bodies are decomposing: the number of dead and wounded soldiers has become known
There are no surgical instruments at Azovstal, the hospital is being bombed, the bodies are decomposing: the number of dead and wounded soldiers has become known
Chinese journalists managed to accidentally film the flight of Russian tank T-72B3 into space near Mariupol