Video of the liquidation of armored vehicles of the Russian army, which tried to escape punishment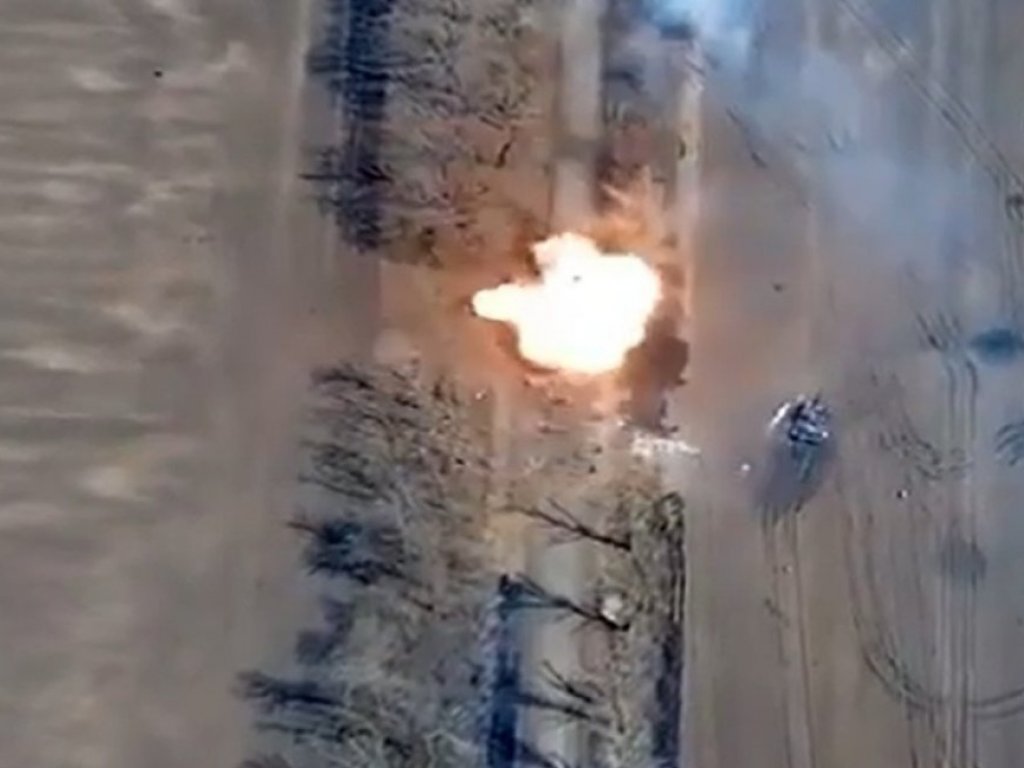 The General Staff of the Armed Forces of Ukraine showed the destruction of enemy armored vehicles trying to escape from the battlefield. The impressive video was taken from a quadcopter. It is interesting that Ukrainian defenders use them en masse and effectively for reconnaissance and coordination of fire.
Unfortunately, it is surprisingly difficult to accurately determine the type of destroyed enemy armored vehicles. Most likely it is a combat vehicle of infantry or landing, the crew of which tried to get out of battle.
It is also impossible to establish exactly what was destroyed by the combat vehicle, which was moving at full speed. However, the explosion was so powerful that its entire crew and landing party, as the General Staff of the Armed Forces wrote, increased the number of racists in hell.

You should also pay attention to the field to the right of the road. It shows the destroyed enemy tank, as well as traces of other tracked vehicles that maneuvered during the battle.
Ukraine needs your help
Stand with Ukraine and donate crypto. The funds will be used for the support of humanitarian and the Armed Forces of Ukraine.
Send BTC to this address:
1BuB5fmXdzdeZKZnqp7nh9NVCfFQ4dpDdp
Send ETH Ethereum (ERC20) to this address:
0x93e116d2bd7c188415dff7633baefa7e67b75849
Send USDT (ERC-20) to this address:
0x93e116d2bd7c188415dff7633baefa7e67b75849
Send USDT (TRC-20) to this address:
TPnVwdL9BHGnfjqoZyQQriL2iPPPgKXqpw