Volunteer raises 303,000 euros for a reconnaissance drone for the army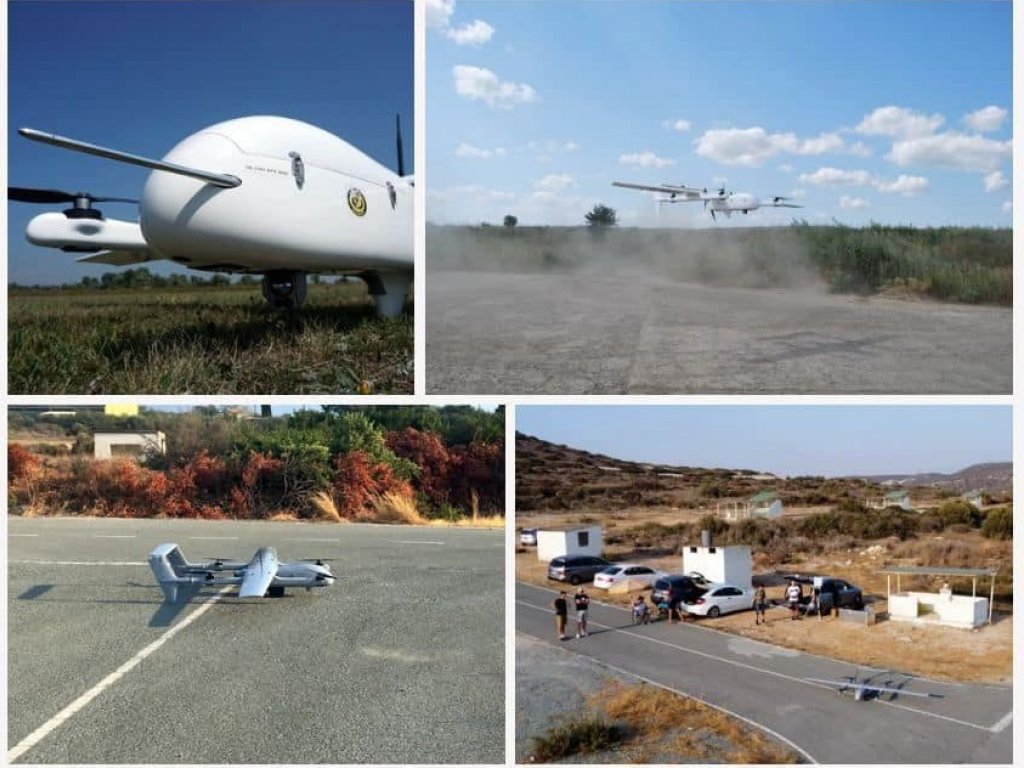 The well-known presenter and volunteer Sergiy Prytula has started an urgent fundraising for the purchase of a reconnaissance drone.
He wrote about it on his Facebook page.
The command of one of the mechanized brigades defending the northern direction has set a clear task for our fund.
You see a photo of this task. This board is needed for reconnaissance and adjustment of artillery. It will help send even more historically unnecessary biomass to that world.
We agreed with the manufacturer to supply Ukraine with another H10 Poseidon VTOL UAS for ours.
The bird is really powerful: it has a vertical takeoff and landing, a range of up to 180 kilometers, and can carry a lot of useful equipment.
It is a real blessing that the manufacturer has agreed to a quick sale and we should not miss this opportunity.
So I beg the community to come! We need to raise 303,000 euros as soon as possible. It's real, time is running out.
For convenience, today I add another Paypal.
Paypal: serhiy.prytula.kyiv@gmail.com

Repost will also help a lot! I believe in us as I believe in our victory! Glory to the Armed Forces and the Ukrainian people.
DETAILS:
ETH+USDT
0x858fa9c4de5f7a0e7d6eacb671c3482665a543b2
BTC
bc1qkd5az2ml7dk5j5h672yhxmhmxe9tuf97j39fm6
Патреон https://www.patreon.com/prytula
For receiving SWIFT in US dollars (USD) BENEFICIARY:
PRYTULA SERHIY
IBAN: UA673052990000026200681955548
ACCOUNT: 5168742060489527
Beneficiary bank: PRIVATBANK, 1D HRUSHEVSKOGO STR., KYIV, 01001, UKRAINSWIFT CODE: PBANUA2X
Correspondent bank: P MORGAN CHASE BANK SWIFT CODE: CHASUS33
Beneficiary bank's account with Correspondent bank: 0011000080For receiving SWIFT in euros (EUR)BENEFICIARY: PRYTULA SERHIY
IBAN: UA603052990000026202681911665
ACCOUNT: 5168742060489444
BANK OF BENEFICIARY: PRIVATBANK, 1D HRUSHEVSKOGO STR., KYIV, 01001, UKRAINESWIFT CODE: PBANUA2X
Correspondent bank : Commerzbank AG Frankfurt am Main GermanySWIFT CODE: COBADEFF
Beneficiary bank's account with Correspondent bank: acc No 400 8867004 01
Read also:
Regular speeding: a people's deputy from "Batkivshchyna" Andrii Nikolayenko hit an 18-year-old girl to death
The losses of the invaders are approaching 250 thousand soldiers - data from the General Staff
How Russia hit high-rise residential buildings in Ukraine this year
Ukraine stopped one step away from the "bronze" at the Fencing Championship in women's team saber
Explosions in Moscow: the Ministry of Defense of the Russian Federation commented on the night attack by drones
The Armed Forces of Ukraine destroyed the Strela-10 enemy air defense system near Bakhmut (VIDEO)
Ukrainian defenders eliminated the Russian top colonel Yevgeny Vashunin, who commanded the "Leningrad Regiment"