The massacre in the heart of Europe - Amal Clooney about the war in Ukraine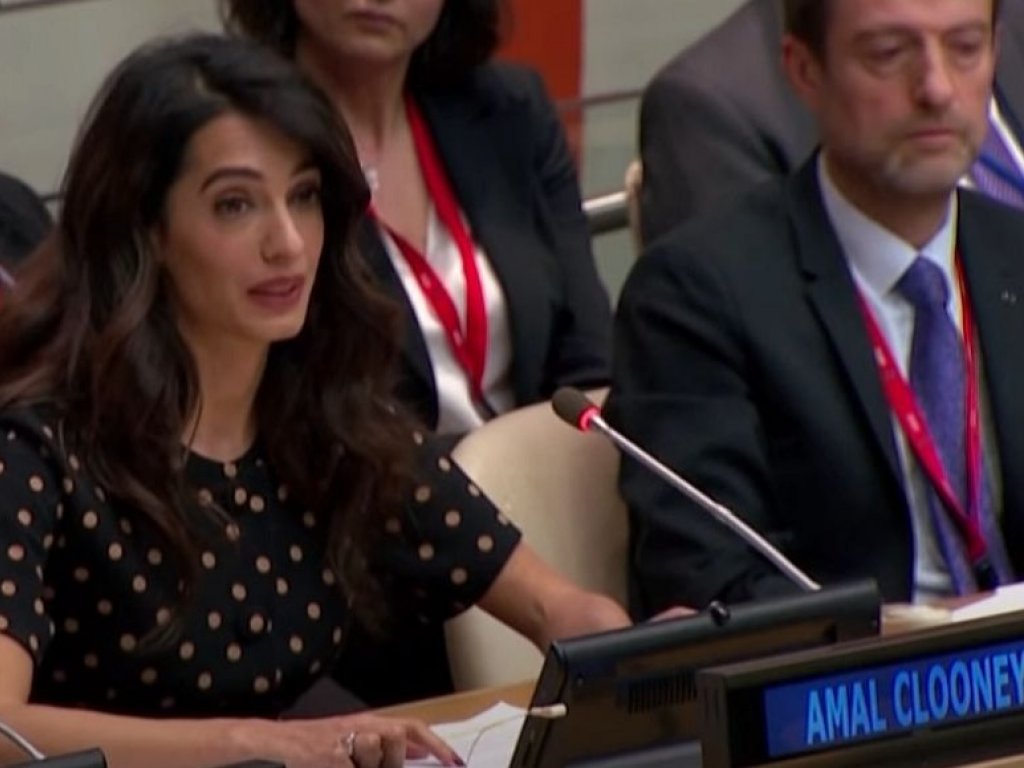 The wife of the famous actor George Clooney, visited the UN headquarters and gave a very emotional speech in support of Ukraine. The human rights activist and lawyer, who joined the international working group (legal Task Force) in support of Ukraine in late March, spoke at the UN.
"A massacre is taking place in Ukraine today. Just in the heart of Europe, "she said.
The lawyer fears that the world may forget the war in Ukraine and leave it alone with Russian terrorists.
As a result, Clooney and several other key figures at the UN meeting pushed countries to gather more evidence of war crimes in Ukraine.
The lawyer criticized politicians who "call for justice but do not support it."
"I am afraid that you will be busy and distracted, and that the war will be less covered every day, and people will become a little indifferent to it. And that Ukraine will remain alone in prosecuting those guilty of these crimes. We can't allow that, "said Amal Clooney. She also mentioned the rape and execution of civilians by Russians in the occupied territories.
"Putin's aggressive war is so outrageous that even after repeated warnings from the United States, Ukrainians could not believe that this could happen," the lawyer added.
The human rights activist said that the situation in Ukraine reminds her of Syria. But Ukraine is in the heart of Europe, and it is difficult for a healthy person to realize the atrocities committed by Putin's military there.
"And I'm still reading the headlines, but I don't know how to understand them. Are thousands of children forcibly deported to Russia? Could it be that teenage girls are being raped on the streets in front of their families and neighbors? What really bombed the building on which was written "children", and civilians in Mariupol today are systematically tortured and starved? Unfortunately, the answer is yes, "the woman concluded .

Antonio Guterres, UN Secretary General, is shocked that Russia fired a missile at Kyiv during his talks with Ukrainian President Volodymyr Zelensky. 5 missiles were fired from ships in the Black Sea in the capital of Ukraine. 1 person died, 10 were hospitalized.
Read also: In Mariupol, soldiers of the Azov Regiment have killed 1,157 enemies since the beginning of the war
The total combat losses Russian army in Ukraine from 24.02 to 30.04 - plus 22 tanks per day