Tom Cooper: Ukraine War, 29–30 April 2022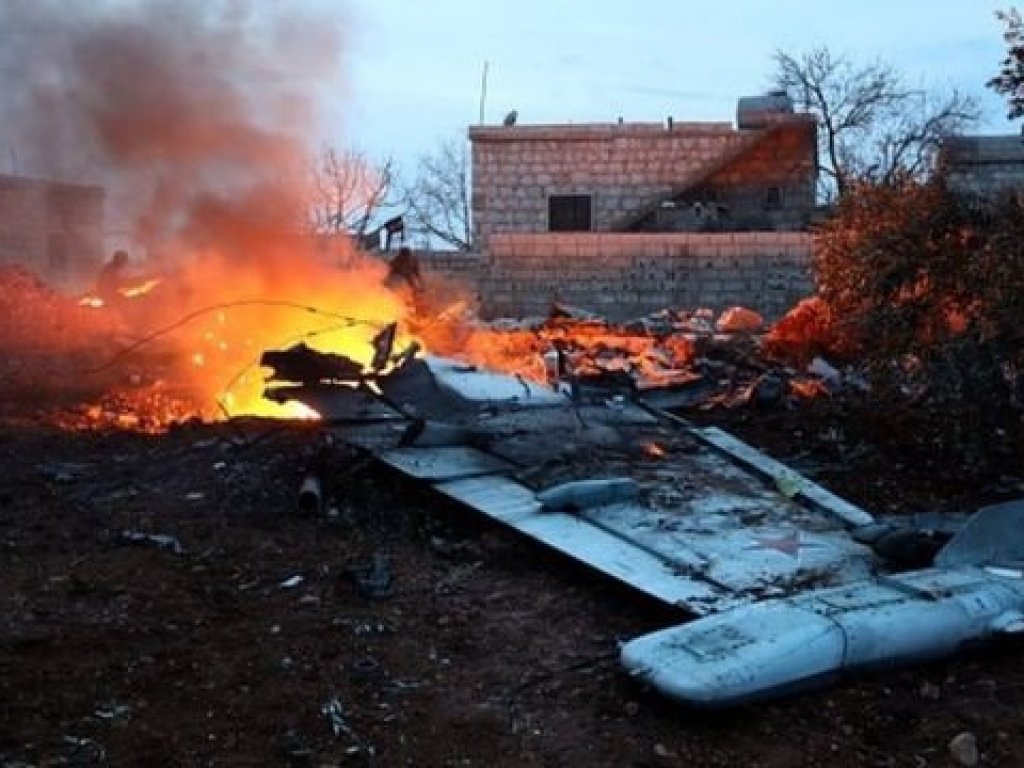 There are many good and even pleasant things for Ukraine in today's report by Tom Cooper. To sum up in general: the Russians can do almost nothing, and the Ukrainians can do more.
Good afternoon everybody!
Here's my review of most important developments in Ukraine War for 29 and 30 April 2022.
CAA — Combined Arms Army (Russia)
BTG — Battalion Tactical Group (700–800 troops, Russia)
CBU — cluster bomb units
GCAA — Guards Combined Arms Army (Russia)
GMRD — Guards Motor Rifle Division (Russia)
GTA — Guards Tank Army (Russia)
GTD — Guards Tank Division (Russia)
intel — intelligence
Keystone Cops in Moscow — Ministry of Defence (Russia)
KIA — killed in action
LOC — Line of Control (old frontline between Ukraine and Separatists in the Donbass)
MBT — main battle tank
Mech — Mechanised Brigade (Ukraine)
MIA — missing in action
MRB — Motorised Rifle Brigade (Russia)
MRD — Motorised Rifle Division (Russia)
OPSEC — operational security (prevention of inadvertent revelation of potentially critical or sensitive data)
PMC — private military company/contractor
POL — petrol, oil, lubricants
RFA — Russian Federation Army
South OSK — Southern Military District (Russia)
Tank — Tank Brigade (Ukraine)
TR — Tank Regiment (Russia)
VKS — Vozdushno-kosmicheskiye sily (Air-Space force, Russia)
STRATEGIC
The People in Need of Fresh Air claim the number of RFA's BTGs in Ukraine increased to 92, the last week. Command-wide, i.e. on unit-by-unit basis, this might be correct. However, the mass of units in question is severely depleted and in such a disorder, that BTGs from 2–3 different combined arms armies — and thus from multiple different commands — have to operate next to each other. Especially the Russian frontlines between Kharkiv and Rubizhne are in a complete disorder, and right now I do not see even the arrival of the two BTGs from the 76th VDV Division changing anything about that.
The US House of Representatives (Congress) passed a bill to restore the Lend-Lease program from the times of the Second World War to facilitate the supply of US-made military equipment to Ukraine (of course: 10 representatives of Trump's Republican Party have voted against). Read: with certain limitations, Kyiv is now going to be able to purchase whatever the US defence sector can deliver (limitations will be weapons with strategic reach, like ballistic- and cruise missiles, for example). On the same day (29 April), Biden asked Congress to approve US$33 billion in military and economic aid for Ukraine.
The flow of NATO-supplied arms into Ukraine increased massively, the last week. For example, it turned out that Poland has delivered a full complement for two armoured brigades — over 230 — of T-72Ms to Ukraine. Atop of this, the Ukrainians received 'several dozens' of (obsolete) BMP-1 infantry fighting vehicles, 2S1 Gvozdika self-propelled howitzers calibre 122mm, and BM-21 multiple rocket launchers. Unsurprisingly, some of units have already been withdrawn from the frontline, with the aim of being rebuilt and re-equipped with new armament. Atop of this, on 27 April, the Ukrainian Army deployed its US-made M270 MLRS system in combat for the first time, 'in the Donetsk area'. So far, results are not known.
Can't go into more details in regards of the following, just offer you this info: plenty of fresh Ukrainian Army units have converged on Barvinkove, Kramatorsk, and Sloviansk, over the last few days: some have replaced battered units, but most were used to bolster the frontline.
AIR
If it's really so that nobody less than Army General Gerasimov (Chief of the Russian GenStab) is now running ops, at least in the Izium area, as many are reporting, then it seems his appearance had a degenerating effect upon the effectiveness of the VKS. Have monitored some of its operations of the last few days, but these not only made no sense to me: they simply were missing their targets most of the time.
Around 18.40 of 30 April, the Russians 'retaliated' by striking the Odessa Airport with three land-launched Onyx cruise missiles (from the K-300P Bastion-P coastal defence system). The later damaged the runways (including the one still under construction) and, according to the Ukrainian authorities, the airport is out of operation now. The Odessa area has been hit this morning again: apparently a container of nitrate was blown up by another cruise missile.
Aside of this, on 29 April, Ukrainians have shot down another Su-25 of the VKS, somewhere 'in the Dniepropetrovsk area', and then yet another — 13th confirmed in total — Ka-52 (the latter by a Stugna-P anti-tank guided missile).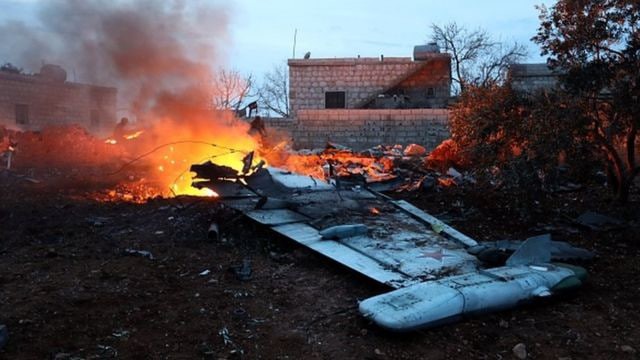 That all said, the actual biggest news from Ukraine is this: early this morning, the Ukrainian GenStab claimed the destruction of the Russian Repellent-1 electronic warfare station, three anti-aircraft positions and other equipment, plus over 40 Russians KIA on the Zmiyiny Island. Now mind: Zmiyniy is about 145km south of Odessa, and almost as much off the coast of Romania, as off the (southernmost part) of the coast of Ukraine. I.e. it's an isolated position, but also an excellent one — for example to monitor Ukrainian resupply ops to Romania, or the NATO reconnaissance operations over Romania and the southern Black Sea. It's the distance to the Zmyiniy that is surprising in regards of that claim, though.
On the other hand: what a better place to test the M142 HIMARS systems known to have been delivered to Ukraine, few days ago? And, hand on heart: considering the proximity of the island to the NATO operations, it's 'perfectly logical' if 'somebody there' was keenly interested in neutralising the Russian abilities to monitor the same.
….all of this is nothing but a guess, obviously, but: one way or the other, I'm sure the Russians are going to think not three, but five-six times before re-deploying any kind of electronic warfare assets there again.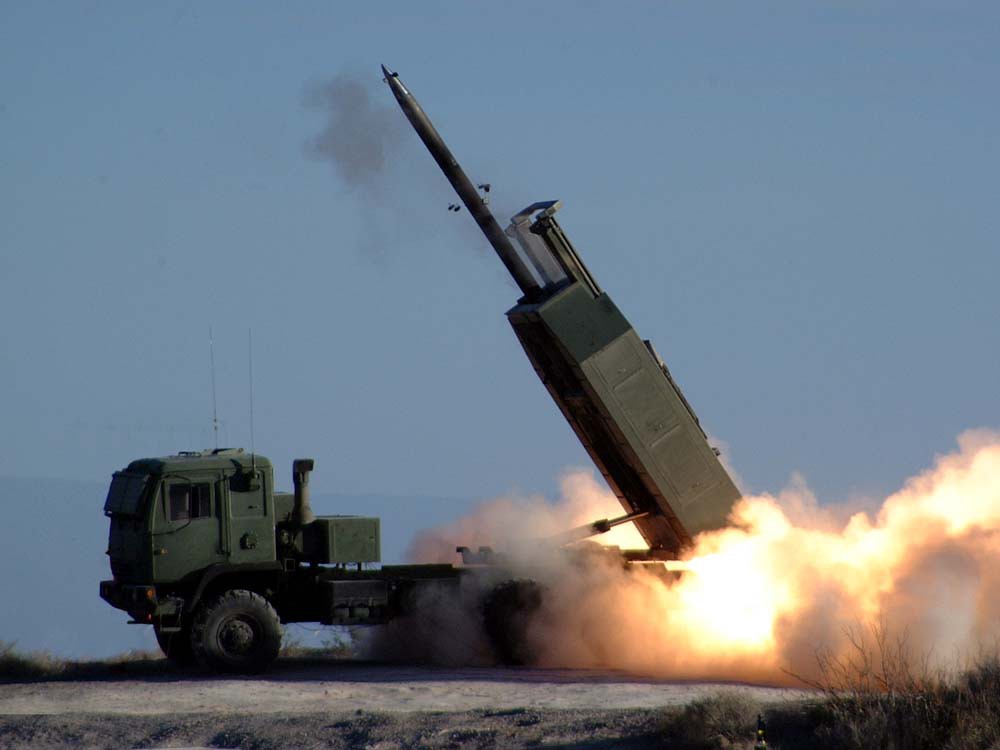 BATTLE OF DONBASS
In the Kharkiv area, Ukrainians have hit the battered 437th MRR again and liberated the (completely ruined) village of Ruska Lozova, on 28 April: the Russians retaliated with artillery fire only. Unsurprising result is that the RFA artillery is pushed so far away from Kharkiv, that it now can reach the city only with fire from multiple rocket launchers.
Another Ukrainian feat of the last two days is that they've definitely stopped, cold, the RFA offensive south of Izium. Sure, it was a close call, with forwardmost Russians barely five kilometres from the road and railway connecting Barvinkove with Sloviansk, but the 81st Airborne and the 3rd Tank have managed this feat, regardless what the Russians threw at them.
Super-clever as always, Dvornikov — or, some say: Gerasimov, who, reportedly, arrived in the Izium area on 28 April — then put another pontoon bridge over Siversky Donets, and launched an attack in different direction, 'instead': from Zavody in western direction, on Velyka Komyhuvakha, which the Russians seem to have captured on 29 April. That said, Ukrainians were still present in main facilities and the south of that village as of yesterday.
Further east, the Russians — which is: 30th Independent Motor Rifle Brigade, 201st Military Base, 74th Independent Guards Motor Rifle Brigade, and the 239th Guards Tank Regiment, all of them 'led' by 'cannon fodder' of the 7th and 9th Separatist Brigades — are pushing mightily all the way from Losove on Yatsivka and on Koroviy Yar (which the Ukrainians might have lost by now), from Zelena Dolyna and Zarichne on Lyman, Ozerne, and Yampil. With the withdrawal of the 17th Armour, Ukrainians seem to have only the 15th Slavic Regiment, the 57th Motor and the 95th Airborne to defend this area (the 3rd Tank is busy defending Dibrovne and Dovhenke; the 4th seems to be held in reserve). Means: the Ukrainians are under enormous pressure, but their units appear to be manoeuvring well: scattered in small detachments, they're racing around the flanks of Russian advances, making short stops to destroy one or another of enemy vehicles, then moving out again. In this way, the Russian progress remains painfully slow and every metre they come forward is paid by additional losses.
Obvious Russian aim in this area is to at least reach Donets, if not cross it, and thus approach Sloviansk from that direction (or at least establish a defence line leaning on a major natural obstacle). Unsurprisingly, over the last 3–4 days, the Ukrainians have blown up numerous bridges on Donets: from two in the Studenok area, then the one in Bohorodine, to the one in Ozerne. The Lyman railway bridge (connecting that place with Railhorodok) was destroyed by a Russian air strike: not sure if this was intentional or a mistake, perhaps because the Ukrainians parked an empty train on it?
Point is: how exactly do the Ukrainians intend to eventually withdraw their troops from the northern to the southern side of Donets….which they'll have to do unless they deployed 2–3 additional brigades on this narrow section of the frontline — sorry, that's unclear to me.
In the area from Rubizhne to the east and then south — i.e. north of and along the old LOC — the Russians continued shelling whatever they could, and launching one infantry assault after the other, especially so in the Novomykhalilivka area (this was quickly cut to pieces). Most heavily hit the last two days were Lysychansk, Popasna, Avdiivka, and Marinka. However, their troops seem to be exhausted and depleted to the level where no gains were made at all (it's not like the Ukainian troops on the other side would be in a much better condition).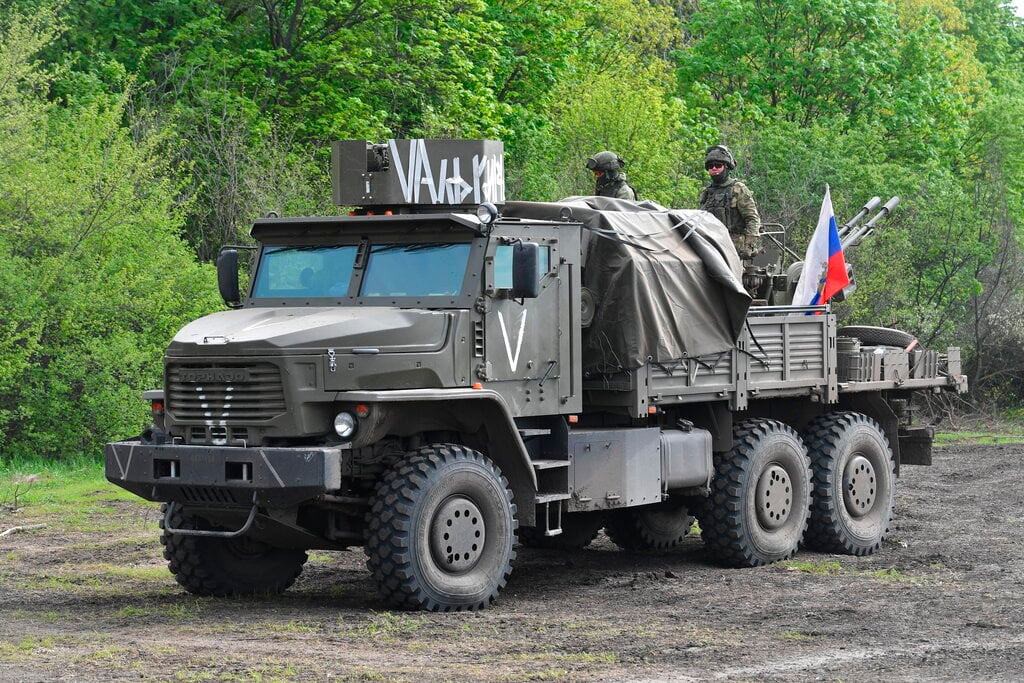 MARIUPOL
No clear idea what exactly is going on there: on one side, there are reports about evacuation of civilians — apparently negotiated by the UN — from the Azovstal complex 'in direction of Ukrainian-controlled territory', starting with yesterday. On the other, not only that Kyiv declared negotiations de-facto impossible because of Russian war crimes and disrespect for any negotiated cease-fires so far, but there are also reports about the Russian attacks into the eastern side of the complex, and about small-scale actions of the garrison outside the complex. Atop of this, one simply can't trust Putin to have 'agreed in principle' with Guterres, or anybody else — because he's proven himself as somebody one can't trust anything at all.
SOUTH
In the Kherson area, the 49th CAA continued its attacks towards north and west. In the north, it is pushing on Orlove and Zahradivka; in the west on Tavriiske and Nova Zoria. AFAIK, attacks in the north were all checked, but the Russians seem to have captured Tavriiske, yesterday. These actions actually have no other purpose but to keep the Ukrainians busy — and distant from Kherson: there are ever more rumours that the Russians are preparing a 'referendum' with intention of declaring the separation/independence of 'Republic of Kherson' from Ukraine, and then its union with Russia… Problem: they can't run any kind of a referendum if the locals are refusing to participate, and the mass is doing exactly that. Indeed, it seems the Russians have a problem alone with forcing local entrepreneurs to re-open shops, cafes, and places for recreation and relaxation — even more so because they're also forcing them to use the Rubel as valuta, and to withdraw all products originating from Ukraine.
The People in Need of Fresh Air are reporting that the RFA is in the process of reinforcing Zusko's 58th CAA and that this is now the second hottest frontline of this war. Beg you pardon but all Zusko might have got were three depleted BTGs of naval infantry — those of the 40th and 155th Naval Infantry Brigades, and the 177th Naval Infantry Regiment — withdrawn from Mariupol. Seems, one or two of them helped the 70h MRR to capture Novosilka. However, when they then attempted to assault Zeleno Pole, yesterday, the 53rd Motor and the Canadian-Ukrainian Brigade smashed them, sending survivors to flee back to own lines.
Read also: Who is the "Ghost of Kiev": the command of the Air Force of the Armed Forces has revealed a secret
The Ukrainian military from Stugna-P destroyed another enemy Ka-52: a powerful video