American HIMARS is already in Ukraine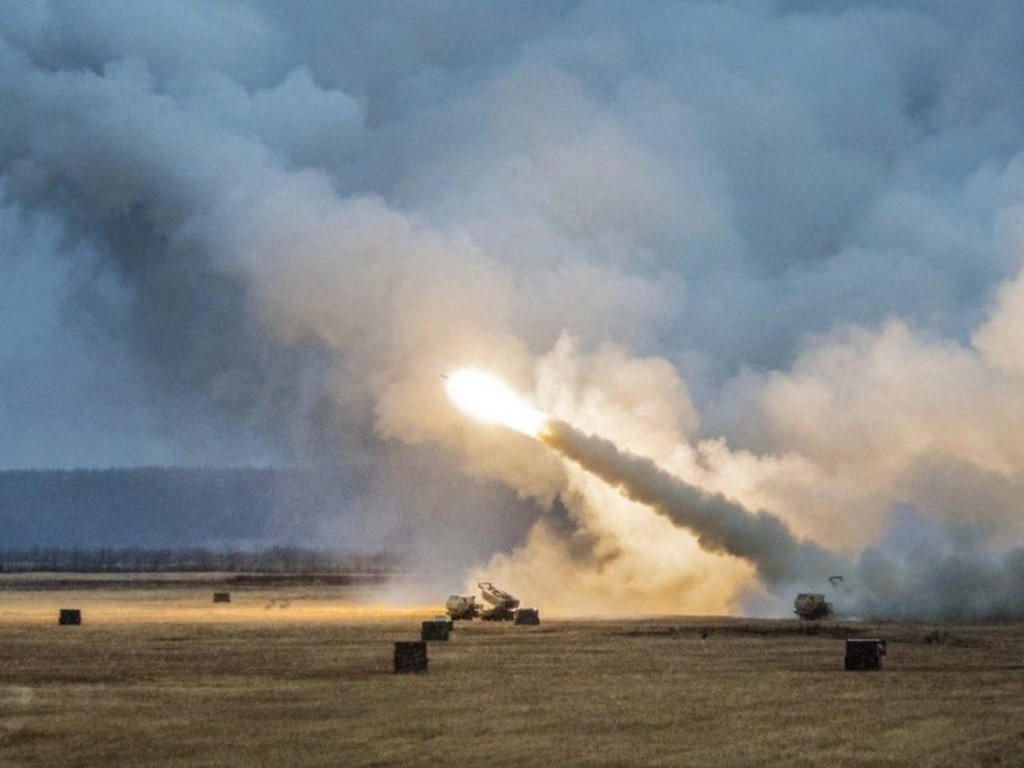 American HIMARS artillery systems have already arrived in Ukraine.
The Minister of Defense of Ukraine Oleksiy Reznikov announced this on Twitter .
He also thanked the Pentagon chief for supporting Ukraine.

" HIMARS has arrived in Ukraine. Thank you to my colleague Lloyd Austin for such a powerful help! Summer will be hot for the Russian occupiers. And the last for some of them , "he wrote.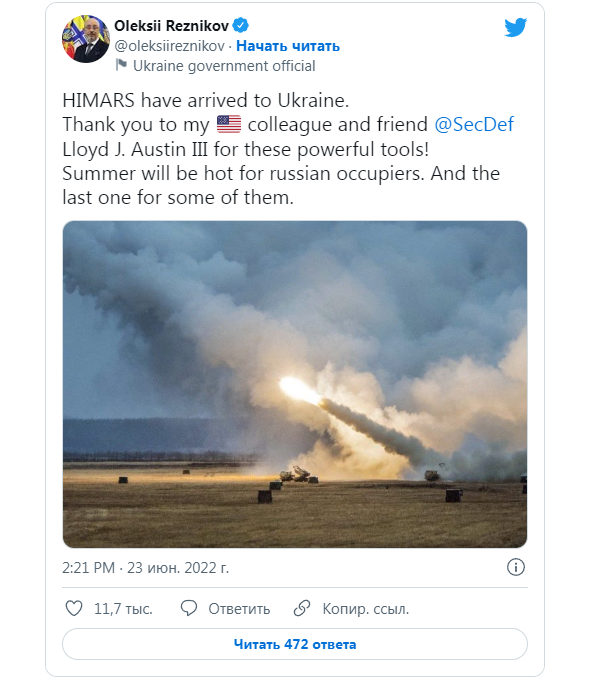 On June 1, the United States approved a new package of military assistance to Ukraine , which includes HIMARS missile artillery systems and jet ammunition. This is a $ 700 million aid package.
The Pentagon later said that the transfer of several systems to Ukraine was only a starting point.
Subsequently, there was information that the United States may double the number of HIMARS systems for Ukraine. We are talking about the supply of 4 more weapons systems.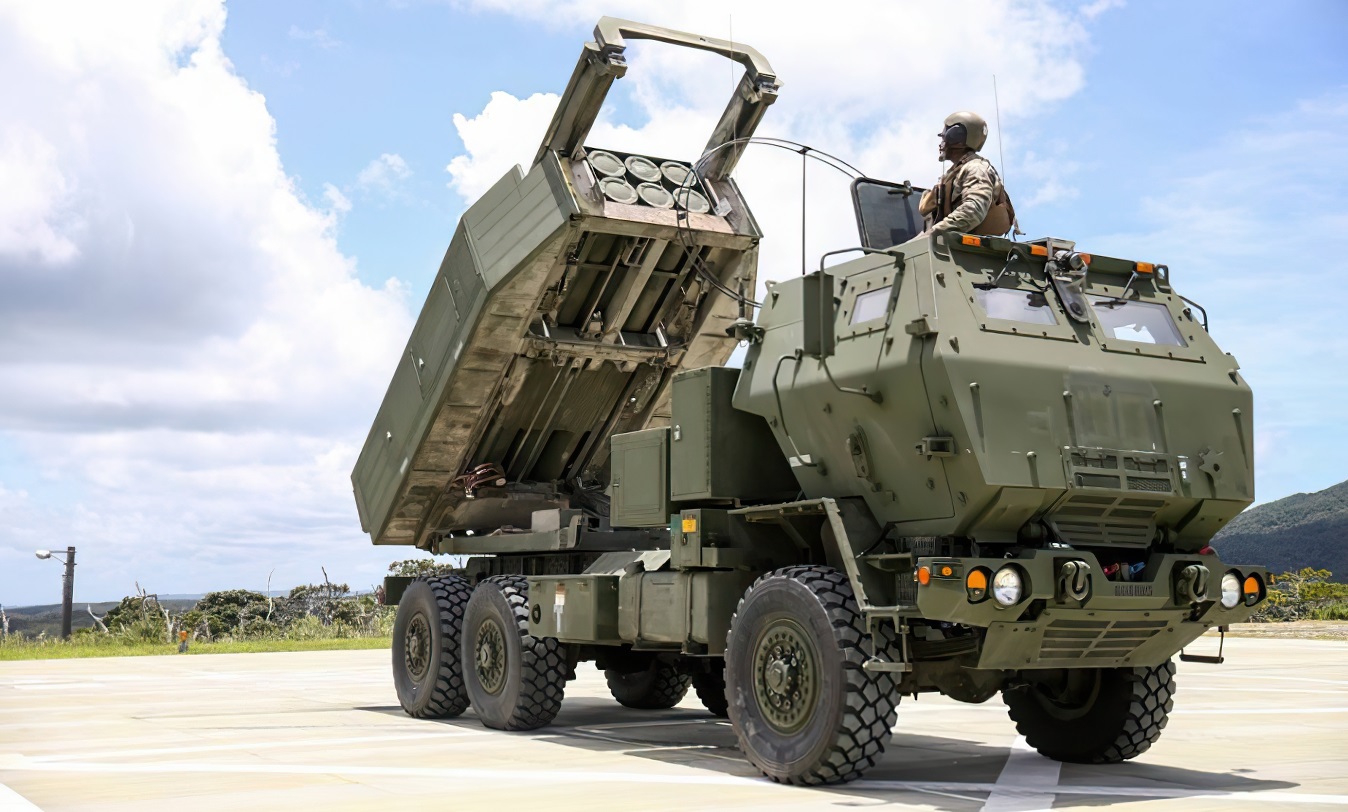 Ukrainian artillerymen began to master the system in early June. The course itself lasted three weeks, where Ukrainian soldiers were taught to use and maintain the system.
In the photo, the commander of the US National Guard, 4-star General Daniel Hokanson, communicates with the Ukrainian military in the cabin of the M142 HIMARS at the Grafenwehr Training Center, Germany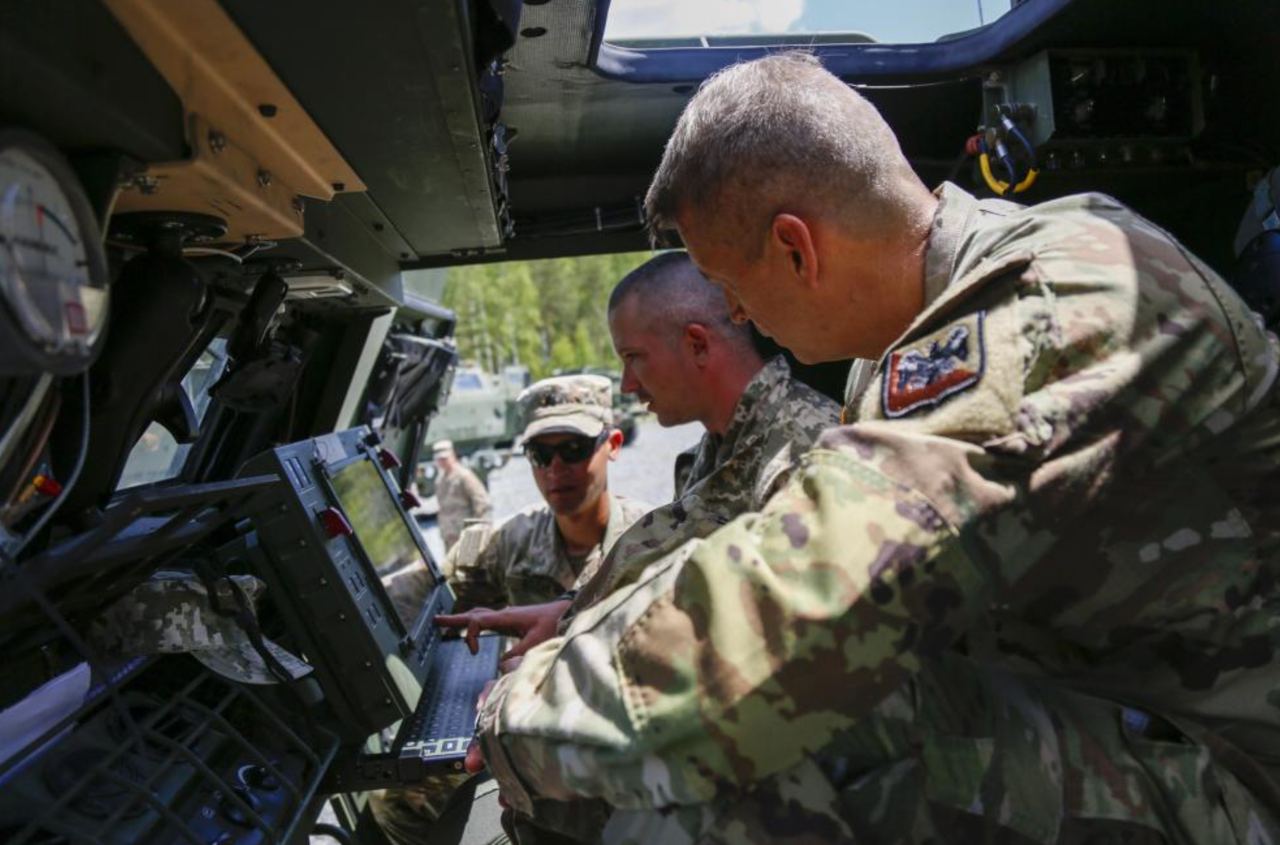 The M142 HIMARS (High Mobility Artillery Rocket System) uses a 6-wheeled M1140 FMTV tactical truck as its chassis.
The launcher can be used as a multiple rocket launcher (MLRS) with ammunition of various ranges and as an operational and tactical missile system.
Read also:
In Russia, a junkie son killed his mother, threw her body off the balcony and killed himself by cutting off his penis
Spanish media: Putin's ex-wife sells apartments in Spain
Original sabotage: employees of a Russian defense company "spoiled" Pantsyr air defense system for a blogger's money (PHOTOS)
Analogies of wars: Soviet-Afghan vs. Russian-Ukrainian
Ukrainian Armed Forces destroy enemy electronic warfare system "Palantyn" (video)
How are Russian athletes in uniform going to infiltrate the Olympics? An investigation by Glavkom
Ukrainian paratroopers show how they destroyed a Russian Terminator armored personnel carrier