How Russia reacted to Ukraine's victory at Eurovision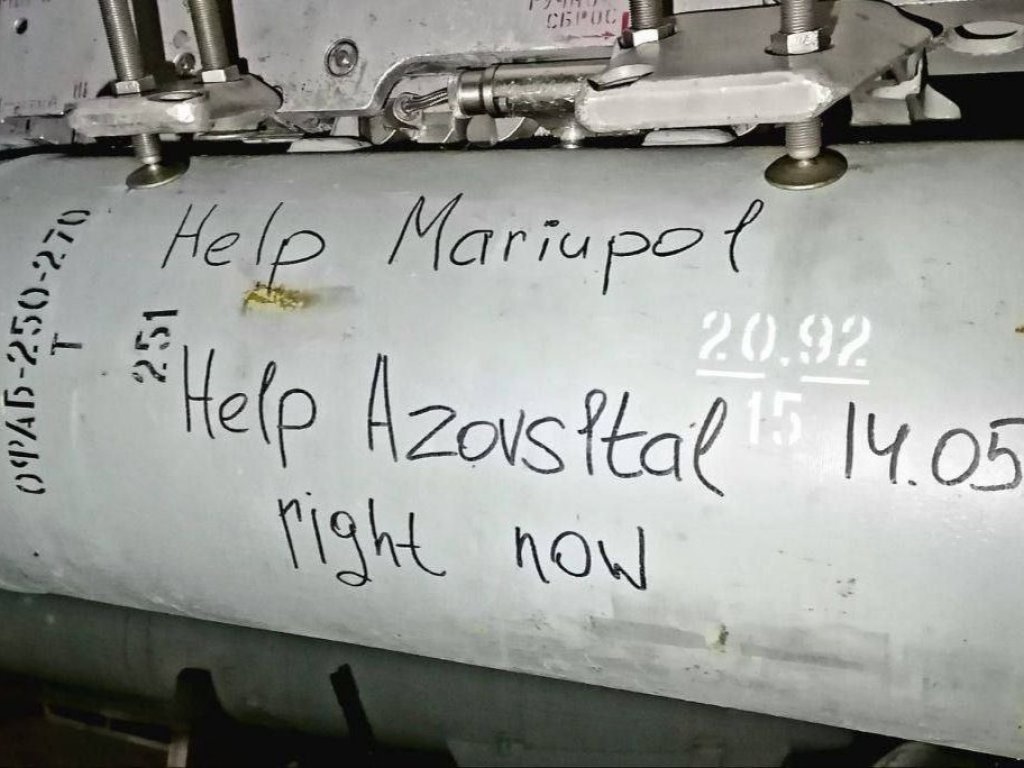 In helpless anger, Russia, which was not admitted to this year's Eurovision Song Contest, posted a photo of ammunition with the inscriptions "Mariupol", "Azov", "Kalush" and "Eurovision".
The call of the Kalush Orchestra soloist to help Mariupol and Azovstal immediately after the performance in the final of the competition did not leave anyone indifferent. Even the organizers and the jury, which banned political activities, this time said that Psyuk's appeal was not political, but humanitarian.
At a press conference after the official announcement of the winners, the Ukrainian band again reminded of the blocked thousands of soldiers at the plant under fire and bombing.
"This is a great problem for our country. Who does not know, this is the last blockade - more than a thousand people surrounded on all sides. And they can't come out. That is why we are asking for a third country to intervene to give them a way out. You can help with information. Talk, write about it. We ask everyone to pay attention to this, it is very important, "Oleh Psyuk urged.
And here is the answer that Ukraine received to the call for salvation from Russia.
"This is the reaction of the Russian military to our victory at Eurovision 2022. And this reaction is massively happily supported by the population of the sub-empire. No forgiveness. No reconciliation. In Russia, centuries will pass after repentance for repentance, " wrote Mariupol Mayor's Adviser Petro Andryushchenko, who published the photo.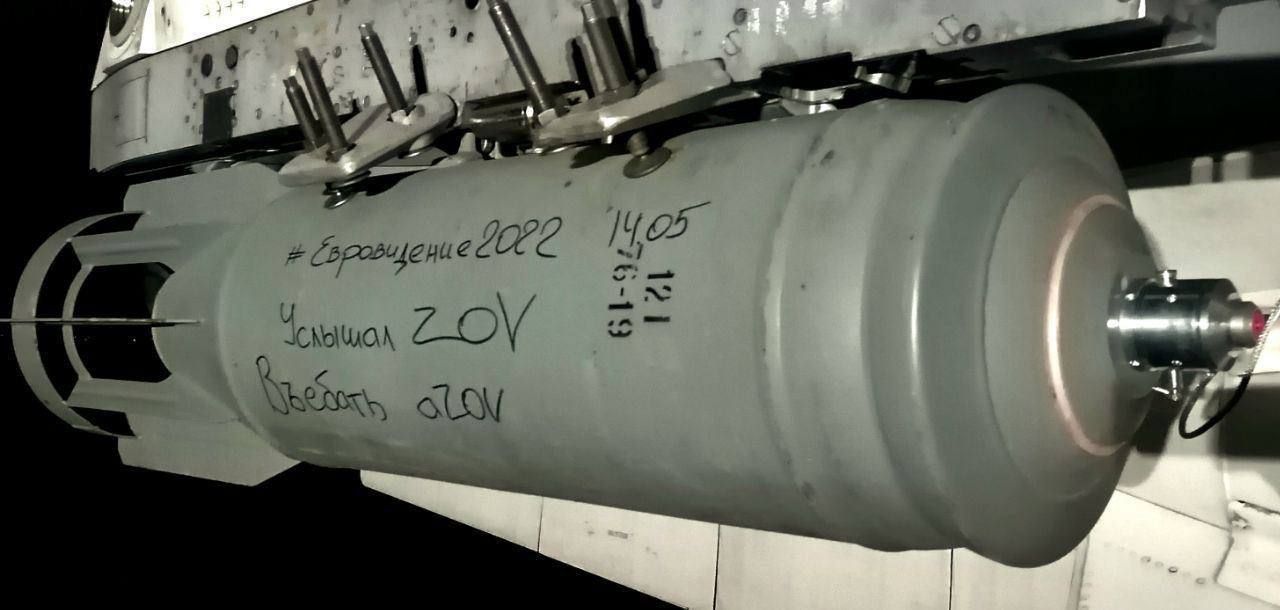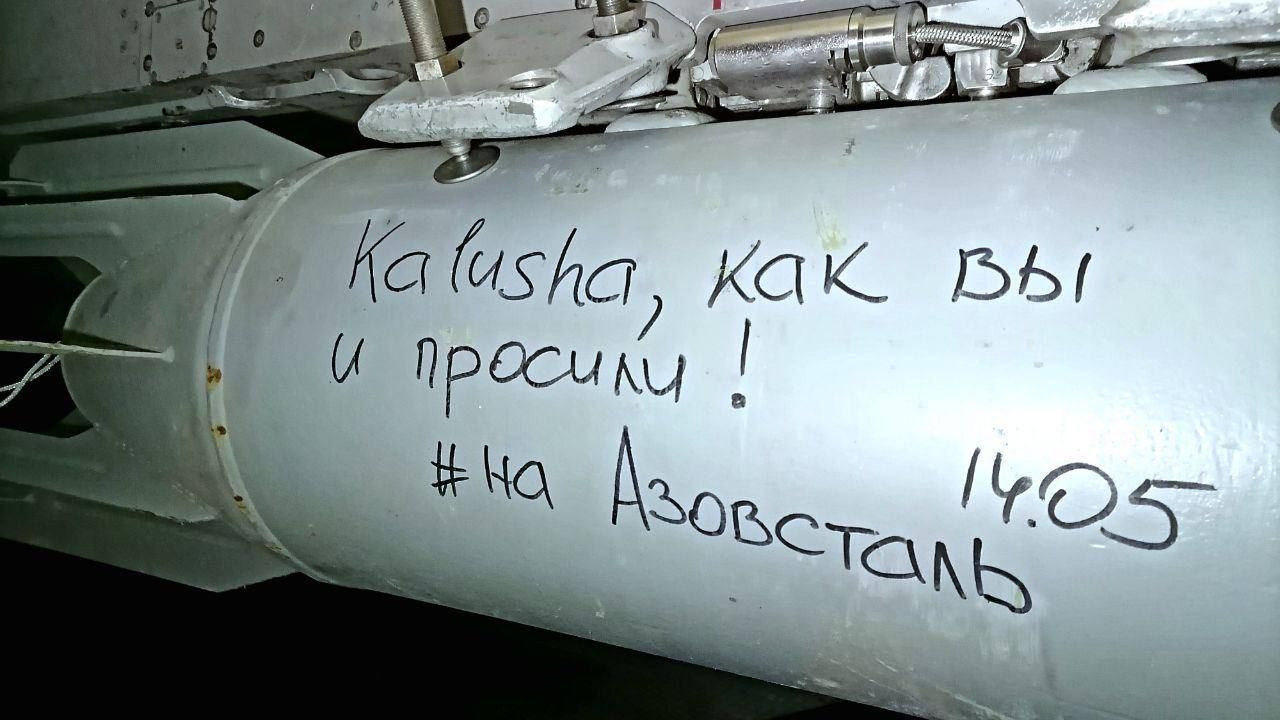 Russian troops responded by shelling with ammunition, which wrote the name of the winning band "Eurovision". Photo: from open sources
The occupier's military armies posted three photos with ammunition, which is mentioned in the Kalush Orchestra, Mariupol, Azov and Eurovision. This is a response not only to Ukraine, but also to Europe and the world.
Ukrainian participants of the Eurovision Song Contest called on the world to help people blocked at Azovstal in Mariupol. Among the 25 contestants who took part in the finals, the representative of Ukraine received the largest number of votes - 631. 192 points from the professional jury and 439 points from ordinary listeners! Ukraine wins Eurovision 2022
Read also: 200 enemy planes and almost 27,000 occupiers - the losses of the Russian army
Azovstal: Marine commander turns to Ilona Mask for help in evacuation
The Azov Regiment showed photos of wounded soldiers in Azovstal
Became a widow after three days of marriage: a love story of defenders at Azovstal
There are no surgical instruments at Azovstal, the hospital is being bombed, the bodies are decomposing: the number of dead and wounded soldiers has become known
Chinese journalists managed to accidentally film the flight of Russian tank T-72B3 into space near Mariupol