Operation to rescue military personnel from Azovstal begins - Zelensky
More than 200 Ukrainian soldiers were evacuated from the Azovstal plant in Mariupol.
The Armed Forces of Ukraine, together with international organizations and a negotiating group, organized the evacuation of the Ukrainian military from the territory of the plant. 53 seriously wounded were taken to Novoazovsk (temporarily occupied territory of Ukraine), another 211 soldiers were taken through the humanitarian corridor to the occupied Yelenovka, where they will be exchanged.
This was reported by Reuters, later the President of Ukraine Volodymyr Zelensky confirmed the information in a daily video message.
Earlier, more than 500 civilians were evacuated from the territory of Azovstal. How many more civilians remained in the cellars of the plant is unknown.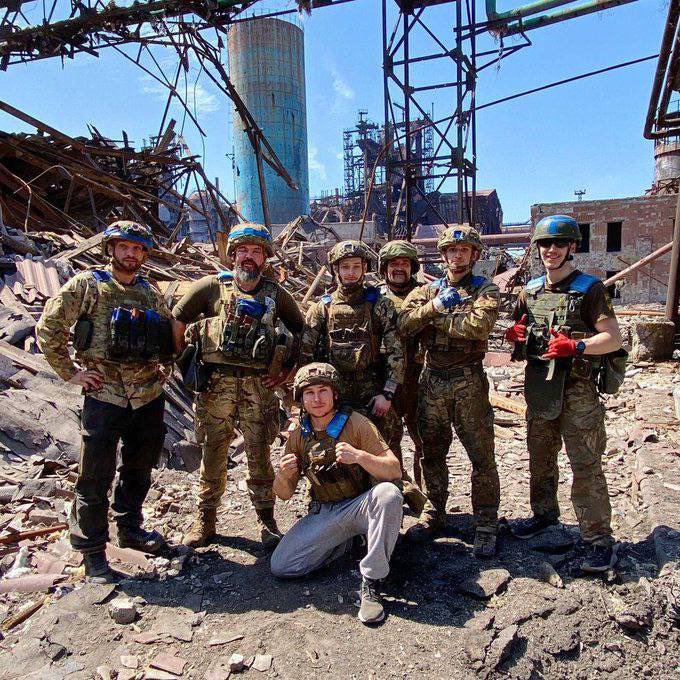 The defense of Azovstal has been going on for more than two months. On the territory of the plant there were hundreds of civilians, as well as Ukrainian soldiers - fighters of the Azov regiment and other military formations.
During this time, the invaders attacked the plant with various types of weapons. Ukrainian military and civilians on the territory of Azovstal are in inhuman conditions, with a minimum of food and water. It is necessary to treat the wounded and carry out complex operations in the absence of medicines.
Read also: "Azov" has completed the task and wants to save the lives of subordinates - the commander of the regiment
How Russia reacted to Ukraine's victory at Eurovision
Azovstal: Marine commander turns to Ilona Mask for help in evacuation
The Azov Regiment showed photos of wounded soldiers in Azovstal
Became a widow after three days of marriage: a love story of defenders at Azovstal
There are no surgical instruments at Azovstal, the hospital is being bombed, the bodies are decomposing: the number of dead and wounded soldiers has become known
Chinese journalists managed to accidentally film the flight of Russian tank T-72B3 into space near Mariupol