Russia is withdrawing troops from Kyiv to attack Donbass, according to the British Defense Ministry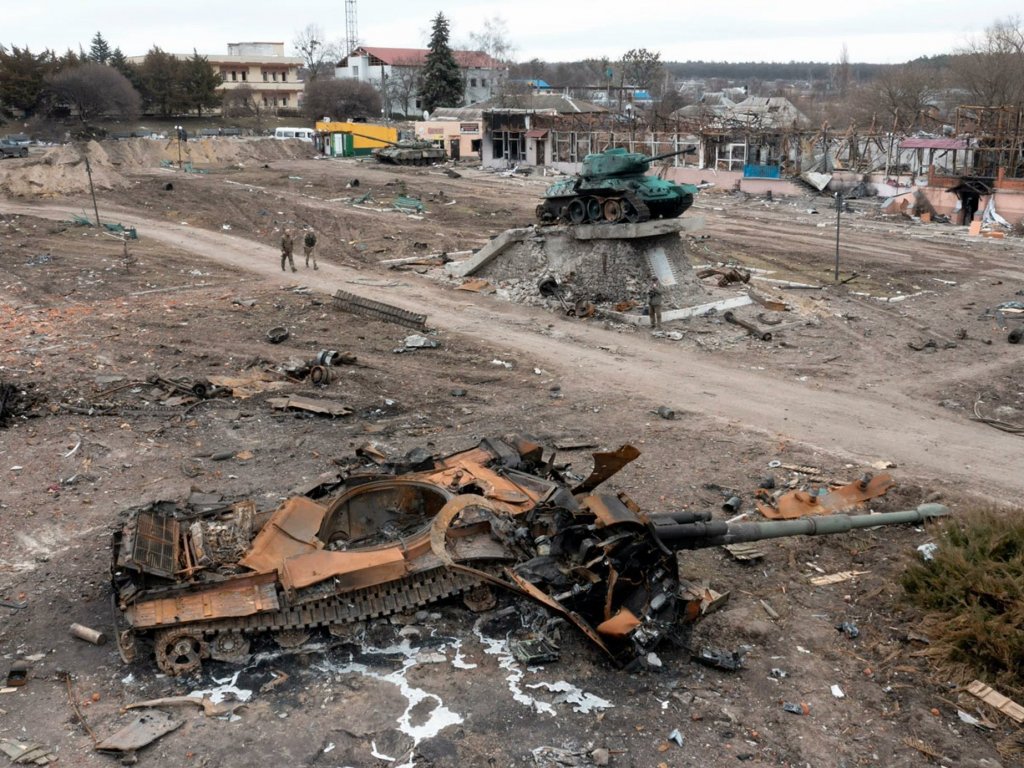 The repeated failures of the Russians in battle and the successful counterattacks of Ukrainian troops mean that the Russian offensive has not achieved its goal of encircling Kyiv. Instead, Russia will try to shift its military activity to eastern Ukraine and continue the offensive in Donbass. This was reported by the British Ministry of Defense.
" Russia's statements about reduced activity around Kyiv and reports of the withdrawal of some Russian units from these areas may indicate Russia's recognition that it has lost initiative in the region ," the British military said in a statement on Twitter.
The British Defense Ministry believes that Russia is likely to try to shift fighting power from northern Ukraine and continue the offensive in Donetsk and Luhansk regions in the east.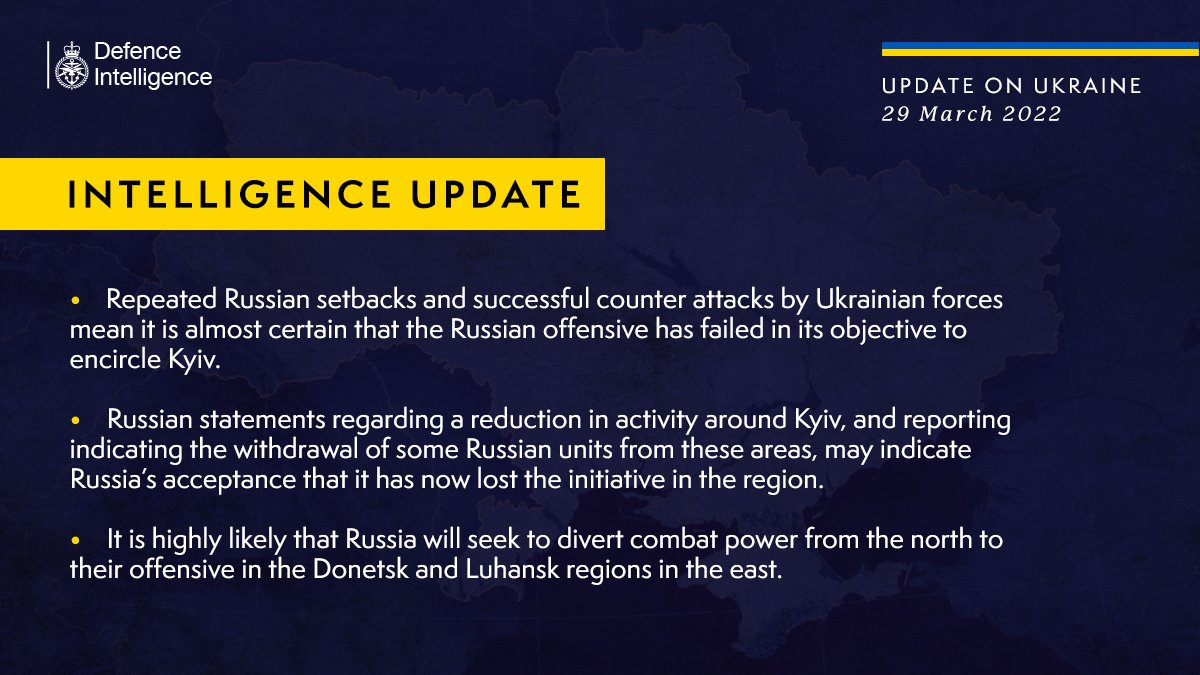 It will be recalled that following the Russian-Ukrainian talks in Istanbul on March 29, Deputy Defense Minister Alexander Fomin said that Russian military activity in Kyiv and Chernihiv would be reduced in order to increase mutual trust and create conditions for further talks.
Ukraine needs your help
Stand with Ukraine and donate crypto. The funds will be used for the support of humanitarian and the Armed Forces of Ukraine.
Send BTC to this address:
1BuB5fmXdzdeZKZnqp7nh9NVCfFQ4dpDdp
Send ETH Ethereum (ERC20) to this address:
0x93e116d2bd7c188415dff7633baefa7e67b75849
Send USDT (ERC-20) to this address:
0x93e116d2bd7c188415dff7633baefa7e67b75849
Send USDT (TRC-20) to this address:
TPnVwdL9BHGnfjqoZyQQriL2iPPPgKXqpw
Read also:
In Russia, a junkie son killed his mother, threw her body off the balcony and killed himself by cutting off his penis
Spanish media: Putin's ex-wife sells apartments in Spain
Original sabotage: employees of a Russian defense company "spoiled" Pantsyr air defense system for a blogger's money (PHOTOS)
Analogies of wars: Soviet-Afghan vs. Russian-Ukrainian
Ukrainian Armed Forces destroy enemy electronic warfare system "Palantyn" (video)
How are Russian athletes in uniform going to infiltrate the Olympics? An investigation by Glavkom
Ukrainian paratroopers show how they destroyed a Russian Terminator armored personnel carrier