Russian Losses in the War Against Ukraine: Day 27th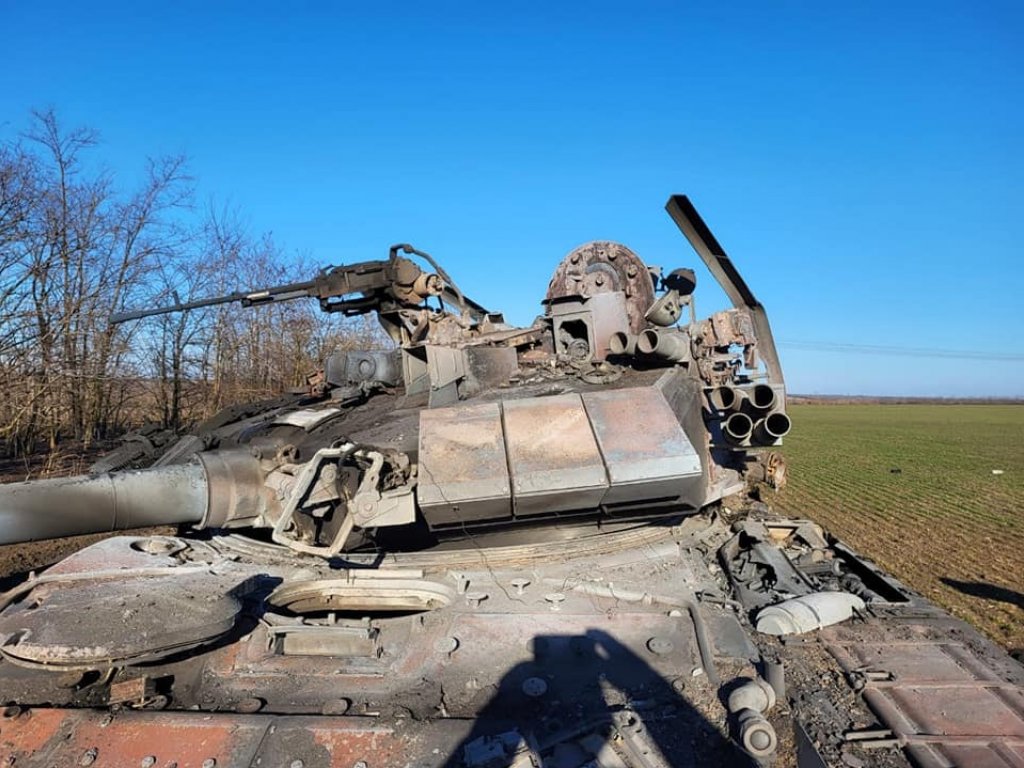 Russians are facing non-stop military losses on Ukrainian soil. The General Staff of the Armed Forces of Ukraine has posted the new summary of total combat losses of the enemy from 24.02 to 22.03.
Find them in an infographic by Defense Express: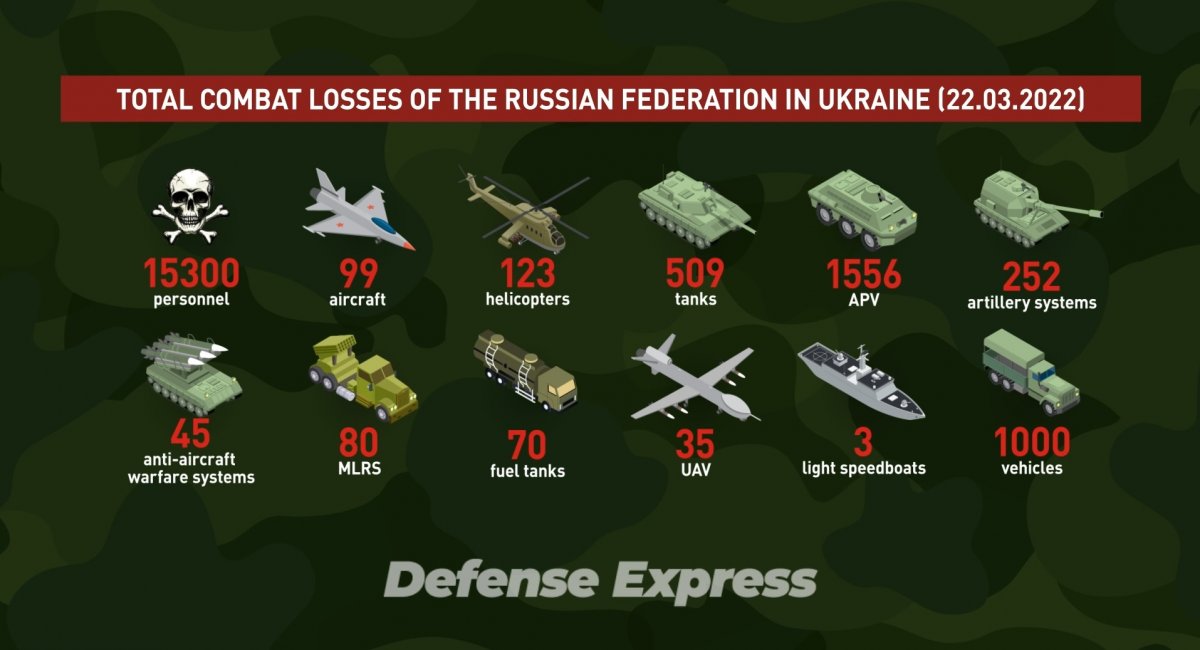 So far, the list of enemy's combat losses is the following:
Personnel - more 15 300,
Ukraine needs your help
Stand with Ukraine and donate crypto. The funds will be used for the support of humanitarian and the Armed Forces of Ukraine.
Send BTC to this address:
1BuB5fmXdzdeZKZnqp7nh9NVCfFQ4dpDdp
Send ETH Ethereum (ERC20) to this address:
0x93e116d2bd7c188415dff7633baefa7e67b75849
Send USDT (ERC-20) to this address:
0x93e116d2bd7c188415dff7633baefa7e67b75849
Send USDT (TRC-20) to this address:
TPnVwdL9BHGnfjqoZyQQriL2iPPPgKXqpw
Read also:
Enemy "birds" flew away: Ukrainian paratroopers landed three occupant UAVs. Video
American volunteer Reed died in Bakhmut
"The Russian world in all its glory". Video from Sievierodonetsk: the city has turned into a pyre
Destroyed an enemy tank and took prisoners: the defenders of Ukraine staged a successful ambush on the occupants near Ugledar. Video
Ukrainian military shot down a Russian Su-25 attack aircraft near Bakhmut
Kyiv Chief Prosecutor Oleh Kiper spent 10-day New Year's vacation abroad - Schemes
Exclusive for the Armed Forces donation: rare Time magazines signed by Zaluzhnyi are being raffled off (photo)