The Russians showed the consequences of hitting the sunken boat "Serna" with Bayraktar TB2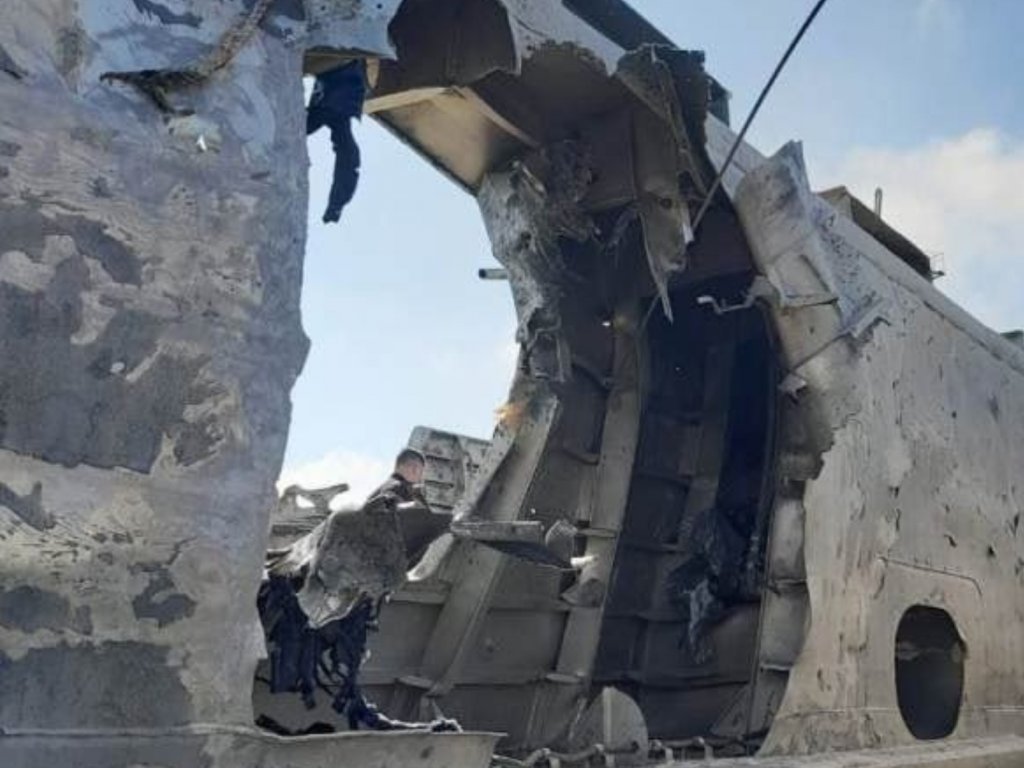 The racists showed the results of hitting a high-precision ammunition UAV Bayraktar TB2 in the landing craft project 11770 "Serna". The network published photos with the consequences of the explosion.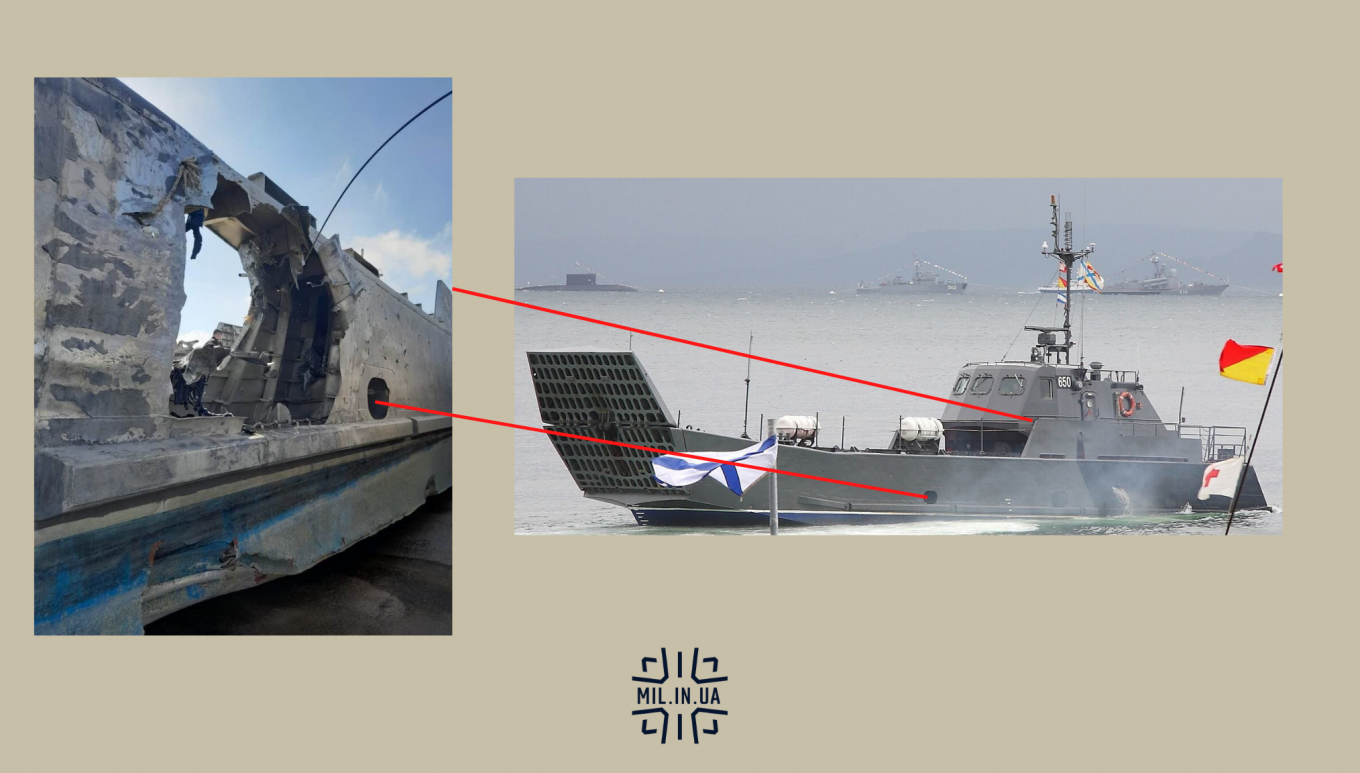 The Ukrainian drone hit the port side of the boat above the waterline in the middle of the landing compartment. It is known that from this hit the boat sank.
We will remind , on May 7, 2022 the Armed Forces of Ukraine struck from the sky the boat of the 11770 "Serna" project near the Snake island. The boat sank near the pier. The Russians organized a rescue operation for which they used a floating crane.
" Serna " is a high-speed landing craft of project 11770. It is designed to land on the unprepared coast of wheeled and tracked military equipment, as well as a landing unit (up to 92 people). A feature is the high speed for this type of boat - up to 30 knots.
Specifications:
Displacement: empty - 53.8 tons, full with load - 99.7 (105) tons.
Dimensions: length - 25.6 m, width - 5.8 m,
Power plant - 2 diesels M-503A-3 with a capacity of 3300 k .s., on 5 boats of later release - diesels MTU16V2000M90 with a capacity of 2000 hp
Full speed - 30 (32) universities.
Sailing distance - 100 miles (30 universities), 600 miles (12 universities).
Seaworthiness - up to 5 points.
Autonomy with the landing - 1 day.
Crew - 5 people.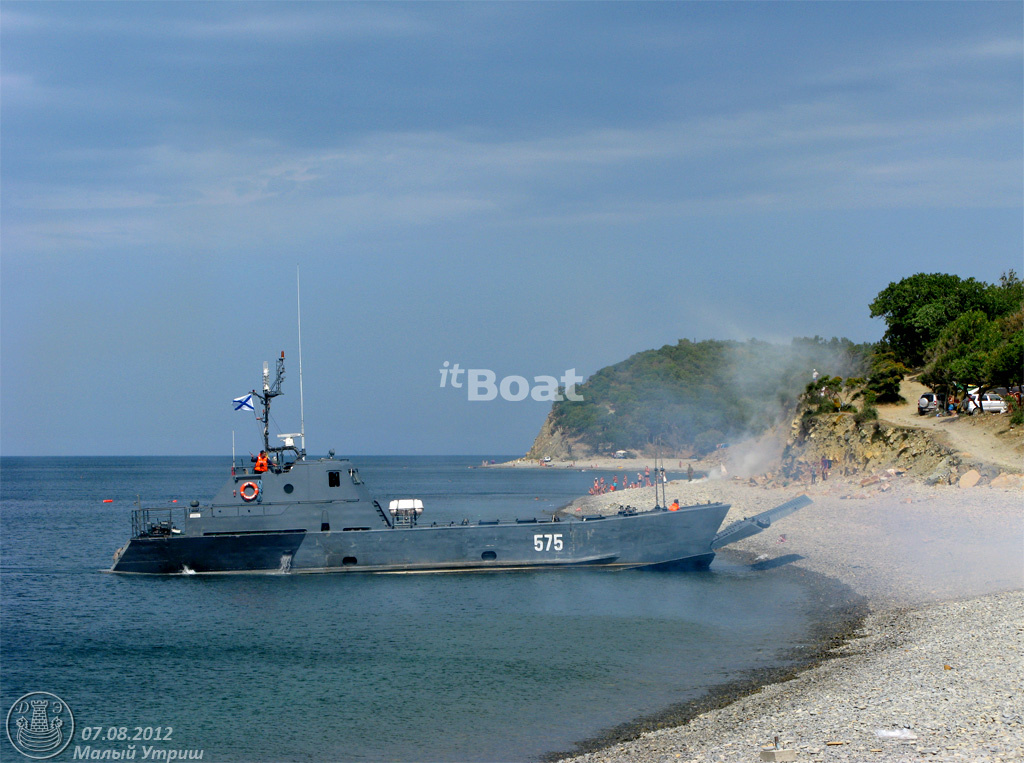 It is known from open sources that until recently the Russians had two such boats in the Black Sea. However, it is most likely that the Armed Forces destroyed the boat with board number 575 (the Russian version of Wikipedia states the status of the boat "under repair").
Read also:
Regular speeding: a people's deputy from "Batkivshchyna" Andrii Nikolayenko hit an 18-year-old girl to death
The losses of the invaders are approaching 250 thousand soldiers - data from the General Staff
How Russia hit high-rise residential buildings in Ukraine this year
Ukraine stopped one step away from the "bronze" at the Fencing Championship in women's team saber
Explosions in Moscow: the Ministry of Defense of the Russian Federation commented on the night attack by drones
The Armed Forces of Ukraine destroyed the Strela-10 enemy air defense system near Bakhmut (VIDEO)
Ukrainian defenders eliminated the Russian top colonel Yevgeny Vashunin, who commanded the "Leningrad Regiment"