Ukraine will fight for Snake Island as long as it takes - Kirill Budanov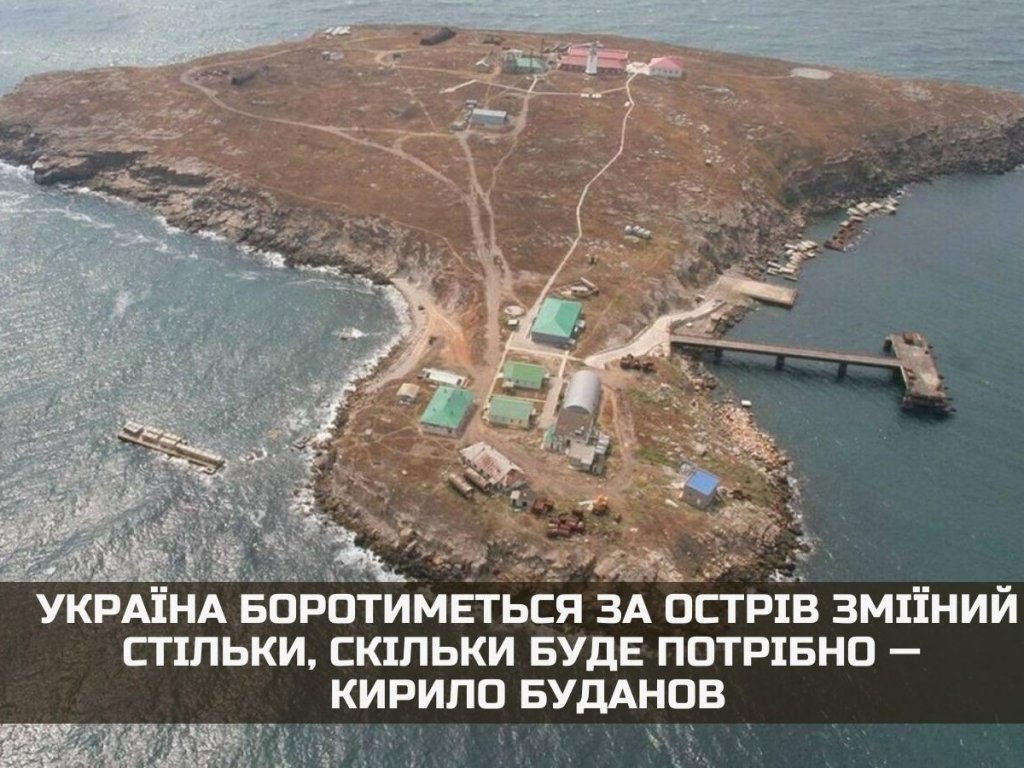 On the air of the all-Ukrainian telethon, the head of the Ministry of Defense of Ukraine stated that the island is of strategic importance for both Ukraine and the Russian occupiers, as it allows controlling the surface and to some extent the air situation in southern Ukraine. Snake Island is also strategically important in terms of Russia's ability to land a tactical naval landing.
▪ According to Major General Kirill Budanov, this is theoretically the only region through which the Russian occupiers can try to land on the territory of the occupied Transnistrian region of Moldova.
"Anyone who controls the island can block the movement of civilian ships in all directions to the south of Ukraine at any time… Snake Island is the territory of Ukraine, and we will deoccupy it and fight for it as much as we need. This is a strategically important point to open trade routes, import weapons and exclude any possible Russian military action on the territory of the Transnistrian region, from which they can attack the western part of Ukraine, "said the head of the Ukrainian Defense Ministry.

What is the situation on Snake Island: briefly about the latest news
Meanwhile, British intelligence reports numerous attempts by the occupiers to strengthen their garrison on Zmiiny, but these attempts thwarted the Armed Forces.
Russian propaganda deceives its viewers by claiming "great success" on the island. No evidence is provided. Meanwhile, the Armed Forces are showing a video of the destruction of enemy equipment.
Read also:
Regular speeding: a people's deputy from "Batkivshchyna" Andrii Nikolayenko hit an 18-year-old girl to death
The losses of the invaders are approaching 250 thousand soldiers - data from the General Staff
How Russia hit high-rise residential buildings in Ukraine this year
Ukraine stopped one step away from the "bronze" at the Fencing Championship in women's team saber
Explosions in Moscow: the Ministry of Defense of the Russian Federation commented on the night attack by drones
The Armed Forces of Ukraine destroyed the Strela-10 enemy air defense system near Bakhmut (VIDEO)
Ukrainian defenders eliminated the Russian top colonel Yevgeny Vashunin, who commanded the "Leningrad Regiment"