Between funerals, bombs and weddings. How the hero city of Okhtyrka survives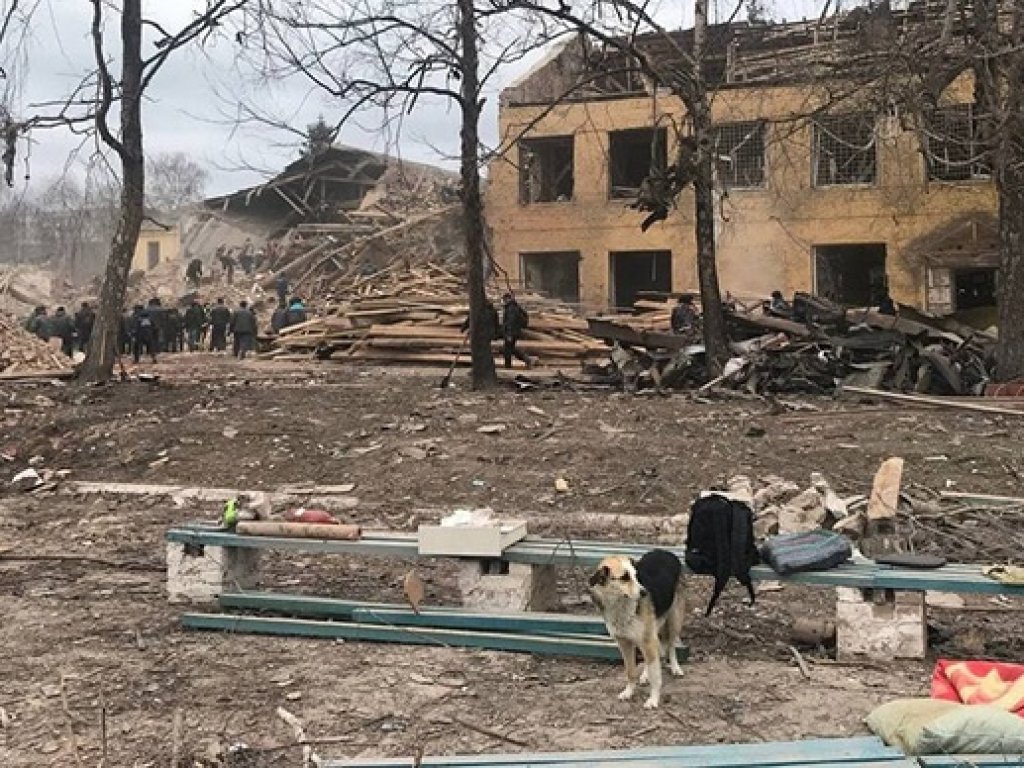 Prior to the Russian invasion, Okhtyrka, 48,000, was a typical green city in the Sumy region. All that could be heard about it outside the region was that oil was being extracted there in the Okhtyrka district.

However, since February 24, the name of the city does not come from the headlines of the major media - and, unfortunately, these headlines are very painful.
The shelling of a military unit that killed at least 70 soldiers , three vacuum bombs , the destruction of thermal power plants , shelling by missiles and aircraft , bombing and the threat of destruction.
Streets wiped off the face of the earth and people burned alive.
Okhtyrka took a huge blow from the Russian army and miraculously, with the titanic efforts of Ukrainian defenders, survived. The occupiers did not take the city and did not pass through it. But the bombing continues.
" On the 33rd day, I don't know the answer to my child's question: 'Well, why are they killing us?'" Said Pavlo Kuzmenko , the head of Okhtyrka.
Since the war began, he has been not only the mayor of a city 30 kilometers from Russia, but also a doctor with 20 years of experience. On the second day of the offensive, Kuzmenko went to operate on the first wounded of the "Hail", two of whom he knew personally.
Like almost every person who comes to the city for a funeral. And they happen every day.
Perhaps it is the tragedy of the situation that allows Kuzmenko to be direct and even critical in his conversation with Ukrayinska Pravda.
He talks about the problems with the distribution of humanitarian aid, the chaos caused by the excessive activity of volunteers, and claims from local businesses, which are already waiting for compensation.
The mayor strongly believes in victory and is waiting for the opportunity to rebuild his city. The hero city of Okhtyrka .
Below is Kuzmenko's direct speech.
I "paid" my constituents for 20 years
Okhtyrka is a small cozy town on the banks of the Vorskla, with quiet wealthy people.
We used to be the oil capital, the city of oilmen - we have a lot of wells in the area. Even today, before the war, we extracted both oil and gas in large quantities.
I myself have lived here since 2000, I came after graduating from the Medical University in Kharkiv.
In 2020, he won the election with a budget of 50,000 hryvnias. Because, as I say, I "paid" my constituents all these 20 years - I worked as a surgeon at night for 20 years and as an orthopedist-traumatologist during the day.
When I was told that in the small towns of Sumy region, elections were won with a budget of 2 to 10 million, I was just wondering: how do you, good people, want to work them out? Steal?
I had a one and a half rate in the hospital, it's 8-10 thousand. So, I thought, I would somehow live on the mayor's salary of 24,000. But then doctors were given money and some, including families, began to receive much more than the mayor.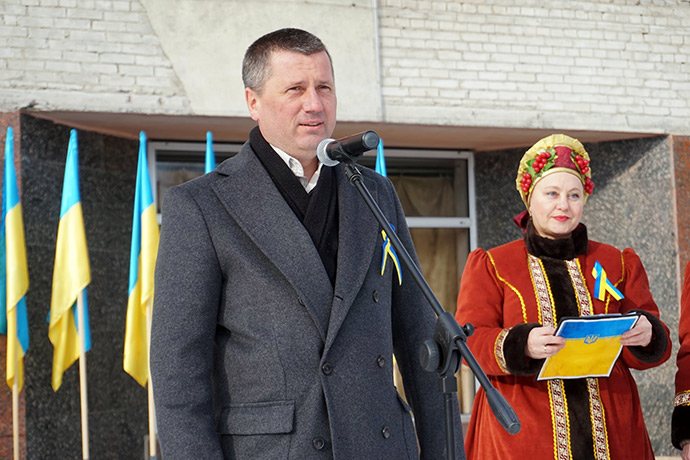 The next day I decided to go to the hospital
The war came to Okhtyrka on the 24th, a little more than 30 kilometers from us to the border. Everything went - tanks, "Grady".
First, between 12 and 14 o'clock the equipment came in, the first battles at the entrance to the city began. They were sure that they would pass! We went to the parade through our Ukraine, on caterpillars, in armor. And we smashed them completely here!
I will not say who stopped them - the military, law enforcement or defense. But we had everything, and we were ready for everything.
"Grady" started on February 25. дуже Many, many civilians and children were killed in the shelling … A 7-year-old girl died. Many people were injured.
On February 26, a vacuum bomb was dropped on us for the first time in the country . There were three of them. Again, many people died, some were burned alive - they left nothing, even bones burned.
The vacuum bomb has a specific action. When it explodes, the glass from the windows does not fly inside the building, but outside. That's why we have the whole city in glass. A lot of destroyed infrastructure.
Then every day things got worse and worse.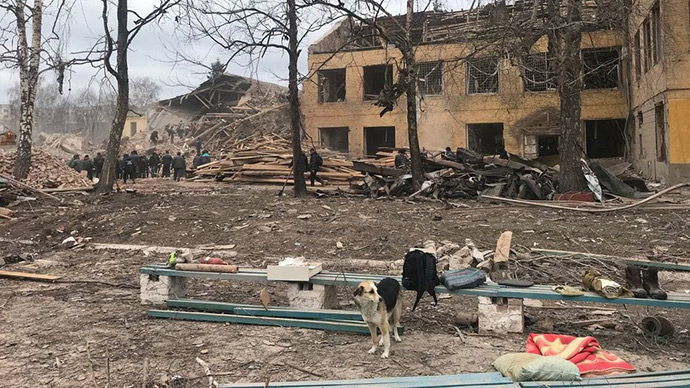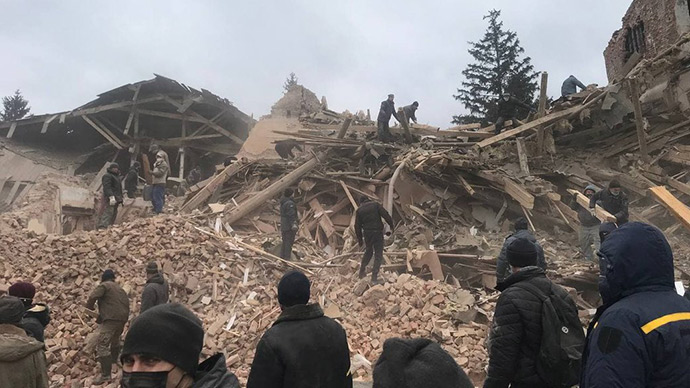 The CHP was bombed on the 7th-8th day . It was our darkest day, all the heat stopped in the city.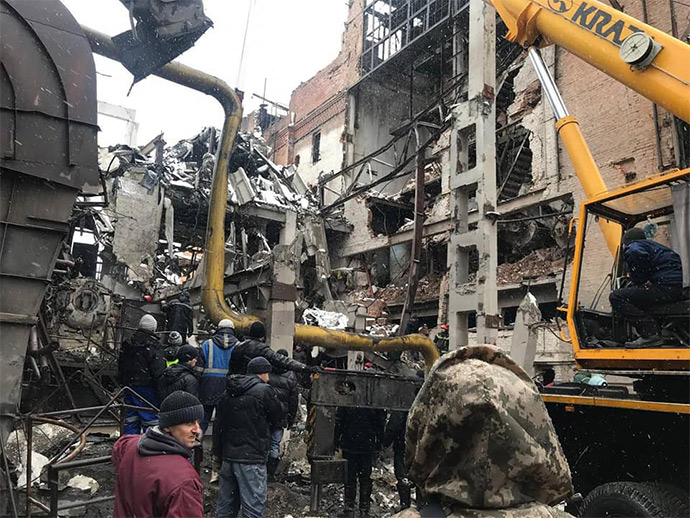 On March 8, the city center and the city council were bombed.
On the second day of the war, I decided to go to the hospital. In fact, as mayor, I already worked there in the hospital - doing all the complex operations. It was on the weekend or after work - officially I can not combine, and there was no time.
But when the Grads arrived in the city on the second day, and there were many wounded, I went to help.
We operated on three people. Two men had mine and thigh injuries - I knew both of them, the woman had a hip fracture - I didn't know her.
One of the men died on the second or third day after the operation, he had a polytrauma - damaged kidney, abdomen, plus a broken leg.
As for the woman, I am sure that she was a Russian gunner who accidentally fell under the Russian "Grady". I just didn't think they would cover. On the first day, for some reason, I thought she was a soldier or a military wife. And the next day I realized that it was military, but not ours.
After the operation she was evacuated to Poltava - I reported to the authorities where necessary. Then it is their responsibility. Everyone should do their own thing.
Actually, that's why I don't operate today, because my main task is to support the city. But I continue to advise. I go to the hospital every day. The doctors are still coping on their own, the head of the department is my student.
Guys, what do you need? "The enemy!" We want to cover it more!
Okhtyrka was completely destroyed by the enemy, but, despite this, we still have residents - about 20 out of 48 thousand ( others left - UE ), and the military. During the day the city lives.
Their UAVs, the Eagles , are constantly flying over us , and then they are firing at us.
Now they are leading us to have a famine, a humanitarian, environmental catastrophe next year. They destroy infrastructure in all directions: granaries, machinery in the villages, hangars. That's all, so that there was no sowing!
And in a year they will say: and we are here for nothing, we fought only with the military; and the fact that they will die without food is not our problem.
They were sure that everything would be in a week or two, and the fourth week is coming, and we are defeating and destroying them on all fronts. Okhtyrka is Ukraine, it was, is and will be.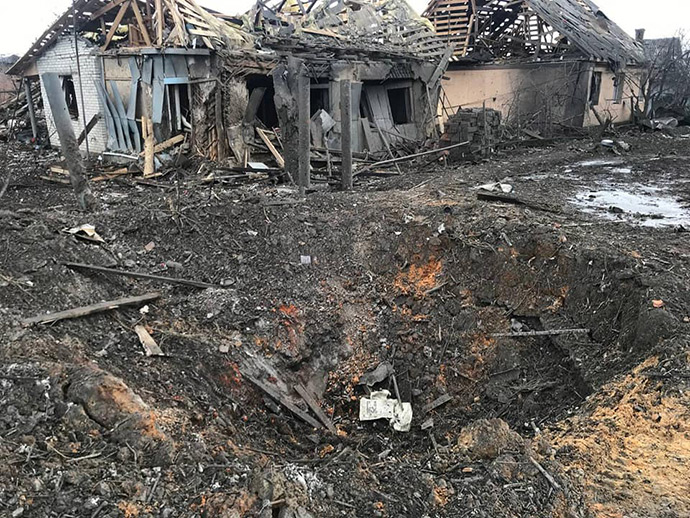 Why did the Russians fail to take it? There are many reasons for this.
Their greatest hope was for the first three days. And when we didn't break down during that time, they started to be afraid of Okhtyrka like hell.
We persevered and slowly began to make defensive lines.
There were times when we asked the military on the front line, "What do you guys need? Food, phones, sleeping bags?" And they said, "We need an enemy! We want to crush him more!" That is, they laugh that they only need a Muscovite to destroy him for coming to our territory.
And that Muscovite began to bypass us "detours". We detained him, we detained him near Kharkiv, and he went through Sumy, through Trostyanets .
Several thousand military vehicles passed through Sumy , they went there in armored personnel carriers - I don't understand why they say that Sumy didn't miss the enemy.
If we missed them, I think the war would end with the surrender of the country.
Thanks to Okhtyrka, they did not pass to Poltava, thanks to Okhtyrka and Kharkiv, they did not pass to the Dnieper.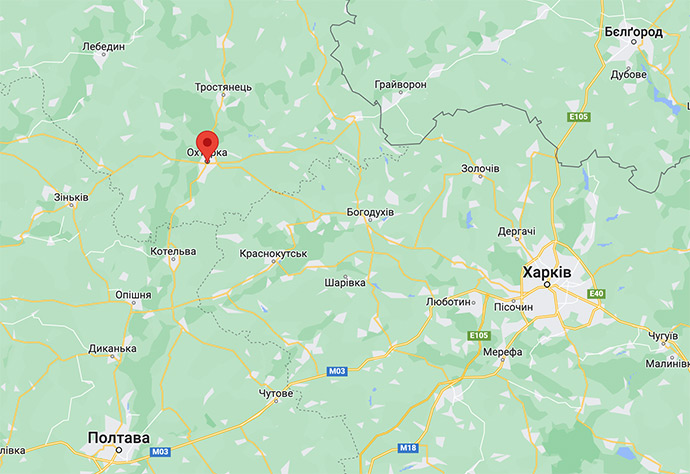 But, having passed through Sumy, Trostyanets, Lebedyn, they simply got lost in the fields. There they did not know - where, what and how, and they slowly began to smoke there.
The bastardism of our people was and remains
What does my day look like now?
Every day I get up at 5 am, and at 7 am I write an appeal to the citizens near the City Council - I tell briefly what can be told. Then I hold a meeting with my deputies on the street - our city council is broken. All my deputies and some deputies are at work.
So that everyone understands - 5 deputies from OPZZh with me every day, from the first minute they help to fight the enemy in all directions. I have a secretary from OPZZh, everyone thought that she would betray, she would be here with the cows… And she hates these Muscovites with fierce hatred. The people and the party are different things, as it has shown.
Also with me are deputies from the party "People's Power" and "Power and Honor", I'm from her, my wife too.
Each deputy works in his own direction. One, for example, now heads the Blagoustriy utility company - it is the export of glass and so on.
Unlike others, we do not tie looters to a tree. I told them: either I will tie you up and people will kill you, or I will feed you, clothe you, and you are rowing the city for me, working.
And here they are rowing from morning till night, the city is no longer overwhelmed with mountains of glass and bricks. Nothing, somewhere then we will insert glass, somewhere we will build new houses.
My wife is currently involved in humanitarian aid. It now passes through our computer, because this resource, no matter what you say, is limited.
We issue up to 20 tons of humanitarian aid per day. On machines it is a lot of - to unload, to load, to stack. But if for 20 thousand people, it is per kilogram.
But what I want to say is that the bastardism of our people was and remains, the war did not affect them in any way. We have people who left their relatives and then called us from abroad and said: we have a grandmother there in the apartment for 5 days…
Sometimes volunteers themselves become enemies of local authorities. Because they believe that they should give away everything they have received. No control, no reporting…
So we lost a lot of bulletproof vests, thermal imagers, drugs ( we are talking about drugs - UE ). The companies we worked with from the first days and sent us help were intercepted by volunteers. It was all unloaded and distributed.
And then there were situations when people said: we have 100 boxes of insulin in the fridge, with food passed. We took him and took him to the hospital. There were moments when they found armor.
When we systematized everything, there were dozens of cases when a person called one number - they brought her help, an hour later she called another - and asked for help again. We open the computer - it has already been brought to you! "Oh, I thought there would be more."
Or they start sorting through: "Why don't we need Italian pasta ?!" This most reflects the desire to help.
Returning to my schedule - during the day I have meetings in the hospital, meetings at humanitarian bases - we have a few of them, so that in the event of a bombing, not everything is destroyed.
Then a meeting of humanitarian goods, their unloading, a meeting with residents, emotions, a meeting with the military. And so from morning to evening. Work, work, work. Plus 2-3 hundred calls, funerals, several weddings. Everything was.
The cost of each destroyed building in the center - 60-100 million
All losses can be calculated and everything can be rebuilt.
At today's CHP, we will need about 100 million hryvnias at the CHP.
2-3 billion for the reconstruction of destroyed buildings. We have a lot of them. There are streets that simply do not exist, they are bombed. There is a densely populated residential area without windows, doors, which is completely destroyed by the cold.
I don't consider it the city council yet, because I'm not interested in it at all now. I can sit in any room where there is internet and where you can do something.
The cost of each destroyed building in the city center is 60-100 million, according to old technologies. According to the new ones - 200 million.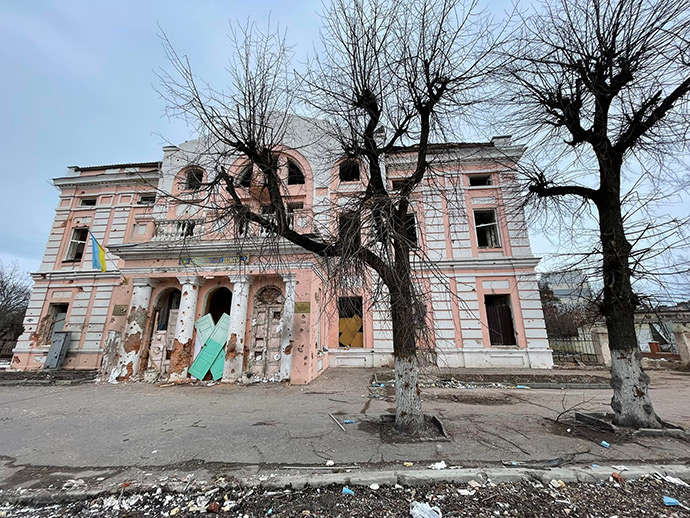 What helps me hold on? I am a doctor.
We think a little differently, we look at things a little differently. Perhaps more practical, vital.
Here I spoke today with one person, she says: "We have damage here, we have lost, you will be responsible for it." And it's funny to me. Just ridiculous.
In the first two weeks, everyone flowed through burrows, far, far away, did not care about anything. They thought everything - the country is gone.
And at the end of the third week, the last 5 days, rich companies, in which managers receive half a million a month, began to demand paper from the city council. That we took from them this or that. So are forestries and some entrepreneurs.
That is, they no longer doubt that Ukraine will win. They already want not just to compensate losses, but that we return to them all means which took from them - UE .
They don't think that we have a lot of people left alive. They are sitting in the west of Ukraine or abroad in general, and are already beginning to rule…
I hate these people for everything I have inside.
I can't be like Kim
I go to funerals every day, to all funerals.
I'm often asked why I'm so sad, I don't smile like Kim . You can't go to a funeral and be merry in half an hour.
I treated these people for 20 years, I helped almost every family in the city. Children, adults, grandparents. I know them all.
I know almost everyone who cries over their homeland. I can't be like Kim.
Now we are trying to bury not one, but ten people. At the funeral we have many soldiers and very few civilians.
Today I was in the village where the guys who died somewhere near Kharkiv are being taken, and there are one and a half thousand people coming to the funeral. For them, death is still unacceptable. If trouble came to the family, then she came to the village.
And in our city people are already "burned". Do you understand?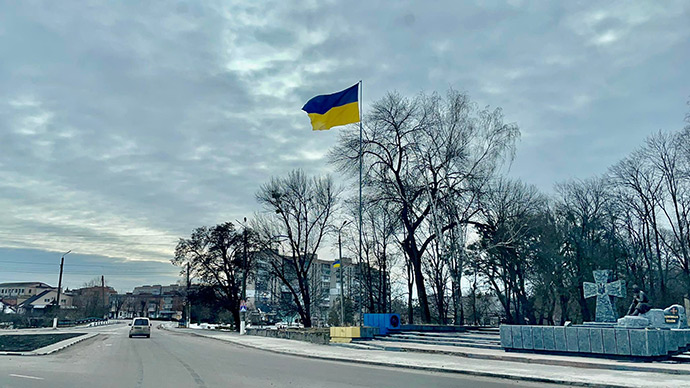 Donate
Organizations on the ground and globally are actively supporting people within Ukraine and refugees seeking safety elsewhere with medical and humanitarian aid.
These are the main fundraising accounts to support Ukraine:
Assistance to Ukrainians Affected by Russia's Aggression:
https://bank.gov.ua/en/news/all/natsionalniy-bank-vidkriv-rahunok-dlya-gumanitarnoyi-dopomogi-ukrayintsyam-postrajdalim-vid-rosiyskoyi-agresiyi
Raise Funds for Ukraine's Armed Forces:
https://bank.gov.ua/en/news/all/natsionalniy-bank-vidkriv-spetsrahunok-dlya-zboru-koshtiv-na-potrebi-armiyi
Save Life Fund and their subsidiary Come Back Alive:
https://www.comebackalive.in.ua/
https://savelife.in.ua/en/donate/
Ukraine needs your help
Stand with Ukraine and donate crypto. The funds will be used for the support of humanitarian and the Armed Forces of Ukraine.
Send BTC to this address:
1BuB5fmXdzdeZKZnqp7nh9NVCfFQ4dpDdp
Send ETH Ethereum (ERC20) to this address:
0x93e116d2bd7c188415dff7633baefa7e67b75849
Send USDT (ERC-20) to this address:
0x93e116d2bd7c188415dff7633baefa7e67b75849
Send USDT (TRC-20) to this address:
TPnVwdL9BHGnfjqoZyQQriL2iPPPgKXqpw
Read also:
Hryhoriy Kozlovskyy and the "movers" handed over 30 mobile fire groups to PvC "Zachid" - for 3.7 million hryvnias.
The International Fencing Federation "killed" Ukrainian Olga Kharlan because Russian money is more important than peace
Russian soldiers killed a famous Ukrainian writer. She documented the crimes of the Russian army
The Lost Lives Behind Zelensky's Call to Ban Russian Athletes from the 2024 Olympics
Kira Makogonenko, 14-year-old Kharkiv girl shocked the boxing world (VIDEO)
Petr Pavel wins the Czech presidential election. Why it is important for Ukraine