Kira Makogonenko, 14-year-old Kharkiv girl shocked the boxing world (VIDEO)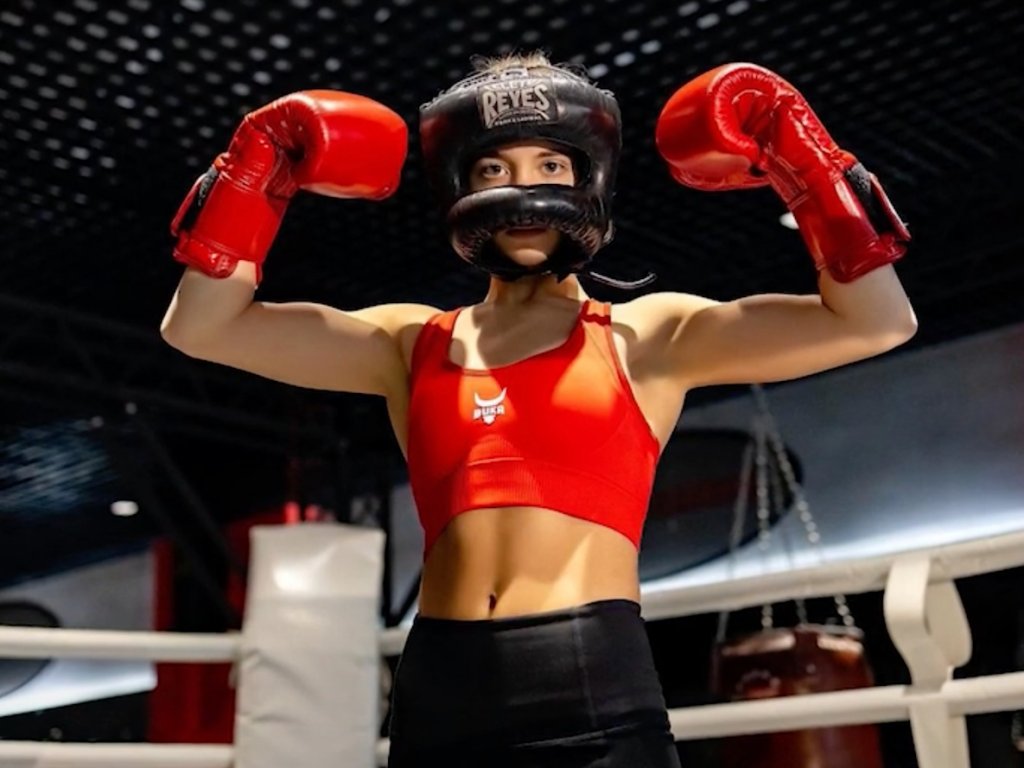 At only 14, Kharkiv's Kira Makogonenko is a European champion with 57 victories in 57 fights! She is known all over the world, followed by top promoters, and her amazing training videos gain hundreds of thousands of views. ShoTam tells us about the Ukrainian boxer who always wins.
Not every professional athlete can replicate her phenomenal training. Kira Makogonenko from Kharkiv is a European champion at the age of 14! 57 fights, all of them victorious.
The world's top promoters follow her with admiration. The girl is trained by her father, world kickboxing champion Artem Makogonenko. But Kira didn't enter the ring right away; at first, her father sent her to gymnastics.
"At first he didn't want to take me to boxing at all because he didn't like women's boxing. But in the end I persuaded him," Kira Makohonenko, European boxing champion.
"I didn't want her to train and do boxing. The fact that she would be an athlete... was definitely a part of it," Artem Makohonenko, Kira's father and coach.
However, once in the ring, the girl could not leave it. And last year she became the European champion, defeating a Russian in the final.
"I showed what Ukraine is, that Ukraine is the best country in the world. And that I love my country very much and am ready to represent it," Kira Makogonenko, European boxing champion.
Technical, fast and promising, Kira impresses the world with her fights and training. Blindfolded paw work on a treadmill.
Kira is on her way to her goal of becoming an Olympic champion. And we believe that Kira will succeed!
As a reminder, the Ukrainian won gold at the Universiade and dedicated his victory to a fallen Ukrainian sniper.
We also told you how a 13-year-old Ukrainian racer became one of the top 10 stars of world karting.
Subscribe to Kira the Pink Panther's social media accounts at the links below;
@youtube.com/channel/KiraMakogonenko
Read also:
The Lost Lives Behind Zelensky's Call to Ban Russian Athletes from the 2024 Olympics
Petr Pavel wins the Czech presidential election. Why it is important for Ukraine
Five photos that fit life. The widow of the "Azov man" talks about her family and how she copes with the loss
Ukrainian athletes not only continue to train during the war, but also keep an information front
Valery Zaluzhny:Our people are ready to protect their own nation and own children at the expense of their own lives, but we need more weapons and ammunition
Why Ukraine Is a Space Nation Life During the Occupation of Hostomel
Ceramist Viktor Kushchenko teaches children of migrants. And raises money for a clay mixer